For anyone interested in real estate investing, house flipping can seem like an easy way to make a huge profit. From TV shows highlighting the house flip journey to real estate investors on TikTok citing flipping as their secret to success—the opportunities appear endless.

Although the number of investors trying their hand at house flipping has increased significantly over the past eight years, the industry profits continue to decrease.

So, if you're a professional home builder or designer interested in completing a house flip project, how can you make safe decisions regarding your investment? One answer is the 70 percent rule.

In this guide, we will discuss the 70 percent rule for house flipping. Keep reading to learn about how this rule can help your team ensure your home flip project yields good returns.




What is the 70 percent rule?
The 70 percent rule is a method for budgeting your house flip project. The method states that a flipper should pay only 70 percent of a property's after-repair value (ARV).

This means that if you estimate a property's ARV will be $500,000, then your budget should include all purchase and repair expenses that fall under 70 percent of that figure, or $350,000.

Most house flipping professionals agree that, while the 70 percent rule is a good general rule to follow, it's not meant to be followed indiscriminately. You should always consider your project's unique needs when budgeting your purchase and renovation costs.

We'll discuss more on when specifically to deviate from this rule further in the post, so keep reading to learn more.




What is the other 30 percent?
Looking at the $500,000 figure above, you may be thinking: $150,000 in profit? Where do I sign up?

While it's easy to assume that the leftover 30 percent of your project's ARV will be pure profit, that's not an accurate representation of how flipping really works. Aside from purchasing and repairing the property, there is a long list of other expenses involved in flipping a house.

These costs can include the following:
Agent commissions
Closing costs for the initial property acquisition and final sale of the home
Title inspection
Lender fees
Building materials
Appliance replacements
Professional labor and contractors
Cosmetic repairs
Landscaping
Holding costs including utilities, property taxes, insurance, and financing
Staging expenses
Transfer tax (varies by state)
Marketing fees
All other selling expenses for the final sale of the property
Your profits can only be calculated once you cover all these fees. While it may seem like a lot, if you make smart decisions with your house flip investment, your returns can still be significant.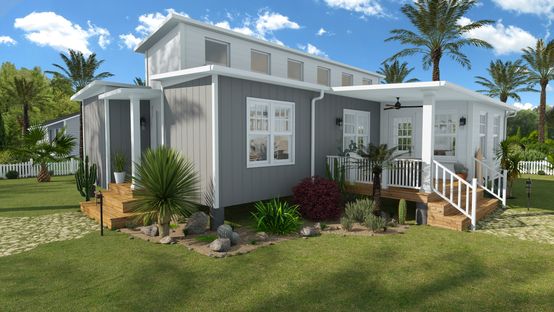 What you need to know to use the rule correctly
Before you can use the 70 percent rule, you need to have accurate figures to calculate. To start, you'll need to have a precise estimate for your repair budget. You'll also need to have a good understanding of the market value of your desired property.

Once you understand these factors and have estimates that are as close as possible to accurate, you can calculate your purchase and repair budget on your own or using a calculator.
ARV
Your property's ARV is the estimated value of the house after it has been repaired. This is the most essential calculation and you need to put in the effort to get an accurate figure. Otherwise, the 70 percent rule will not work and you run the risk of making a bad investment.
Repairs Estimate
The other figure you'll need to make the 70 percent calculation is an estimation of your repairs. There is a risk when calculating your repairs that they will cost more than you'd originally planned—it's all a part of the house flip journey. As a house building or designing professional, you know this better than anyone.

No one knows the needs and limitations of your team as well as you do, so always take the time and care to make this estimate as accurate as possible.

Cedreo helps home design and building professionals plan repairs and renovations with ease. The software has a built-in cost estimator which can save you time and ensure your project starts off on the right foot. Sign up for a free account to get started.
Other Costs to Consider
Your ARV and estimated repair costs are the only two figures you need to use the 70 percent rule. For this reason, many professional house flippers take a more holistic approach to making investment decisions. They consider the 70 percent rule while also keeping in mind additional costs such as taxes, closing costs, holding costs, and other expenses.

The best way to make smart investment decisions is to consider a variety of factors so you are prepared for a variety of potential outcomes. Therefore, to use the 70 percent rule correctly, you should not consider it your sole budgeting calculation.




When to Adjust the 70 percent rule
Like any investment strategy, the 70 percent rule should be adjusted within reason to suit your unique goals and circumstances.

Consider the housing market when you are calculating your budget. For example, in a lower-end market, you may be able to decrease your percentage to 65 percent. Likewise, in a high-end market, it would be possible to consider increasing your percentage.

Making smart investment decisions with house flip projects is about staying up-to-date with the latest trends and changes in the real estate market you're interested in. Consult with a professional, compare similar local properties, and discuss with other house flippers in your area to get a comprehensive understanding of the market you're involved in.

Once you have a detailed list of the estimates and costs associated with a particular property, you can draft a deal that makes sense for your budget.

You may want to compare your estimated profits with the 70 percent rule along with an estimate of all other associated costs in your figures, so you can feel confident that your house flip will result in great returns.




The Bottom Line
All real estate investments come with some level of risk. While the 70 percent rule is a fantastic way to begin your project's budget or to confirm your numbers, it is not a perfect system.

In order to make smart decisions for your house flipping project, you'll need to develop a keen eye for your local real estate market and consider all the associated costs.

Cedreo is a powerful home building and design software for creating 2D and 3D floor plans and photorealistic renderings of your house flip project. Sign up for a free account to see how Cedreo can help your team manage projects, increase sales, and impress your clients.