Cross Section &
Elevation Plans

It couldn't be easier to create cross-section and elevation plans with Cedreo. Reduce drawing time and increase efficiency.
Get started quickly
Cedreo is easy to use and offers an intuitive interface for drawing as quickly as possible.
Better organization
All your plans are stored in one place for greater efficiency.
Help your teams collaborate
Drawings from your catalog can be shared between sales and design teams.
Create Cross Section and Elevation Plans
Cutting plans at the click of a button: create a cut directly on your plan and preview the results simultaneously
Elevation plans are child play: elevations are automatically detected. Simply select and customize the appropriate view
One plan, many uses: add different types of information and create multiple versions of the same plan
Plans as detailed as you like
Add dimensions: display vertical elevation measurements from the natural terrain to the desired element on the plan with one click
Annotate your plans: add as many annotations as you'd like and specify with arrows
Choose which elements to display: choose to display products from the 3D library (chimneys, trees, lighting fixtures, etc.) on your plans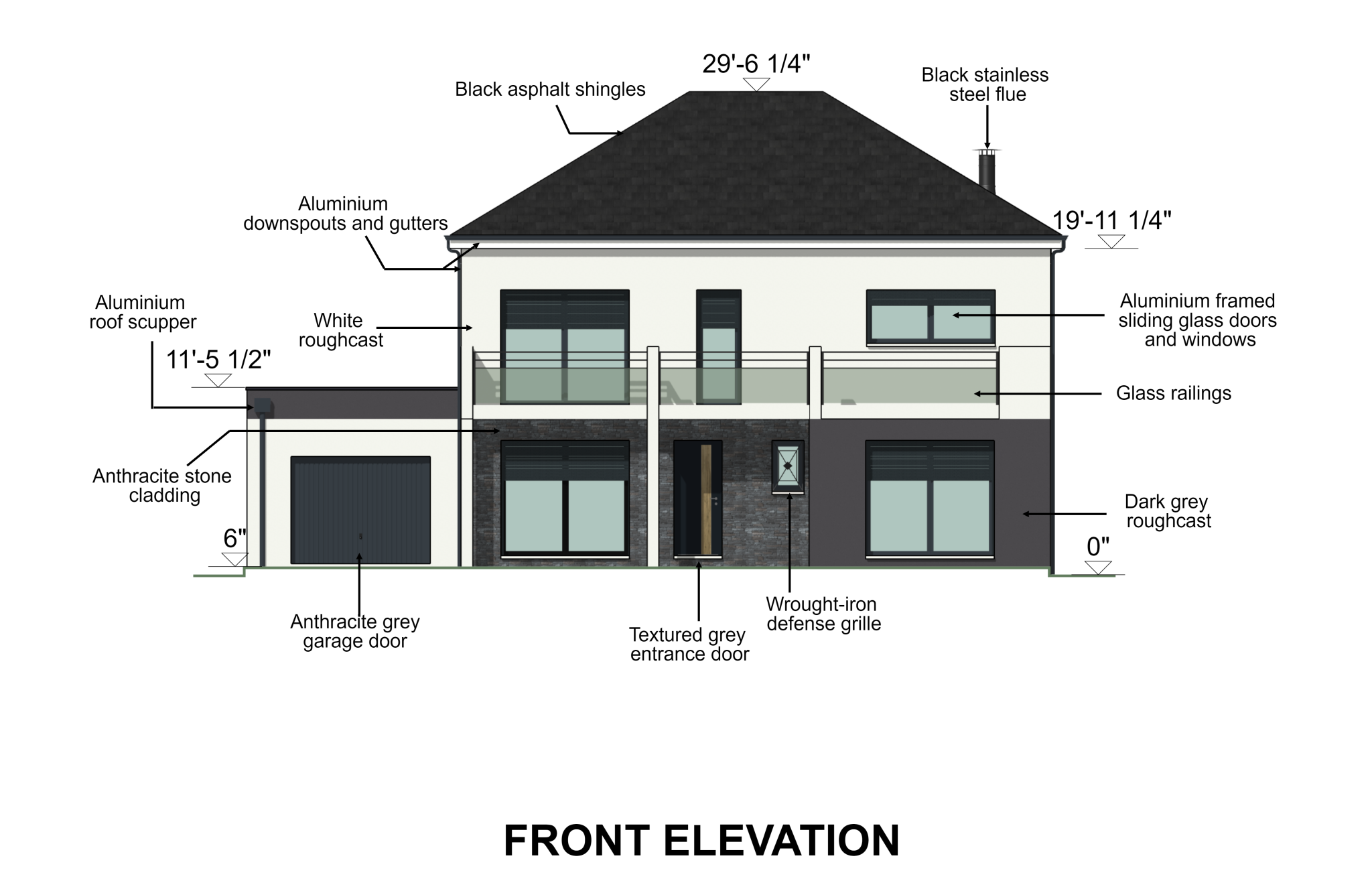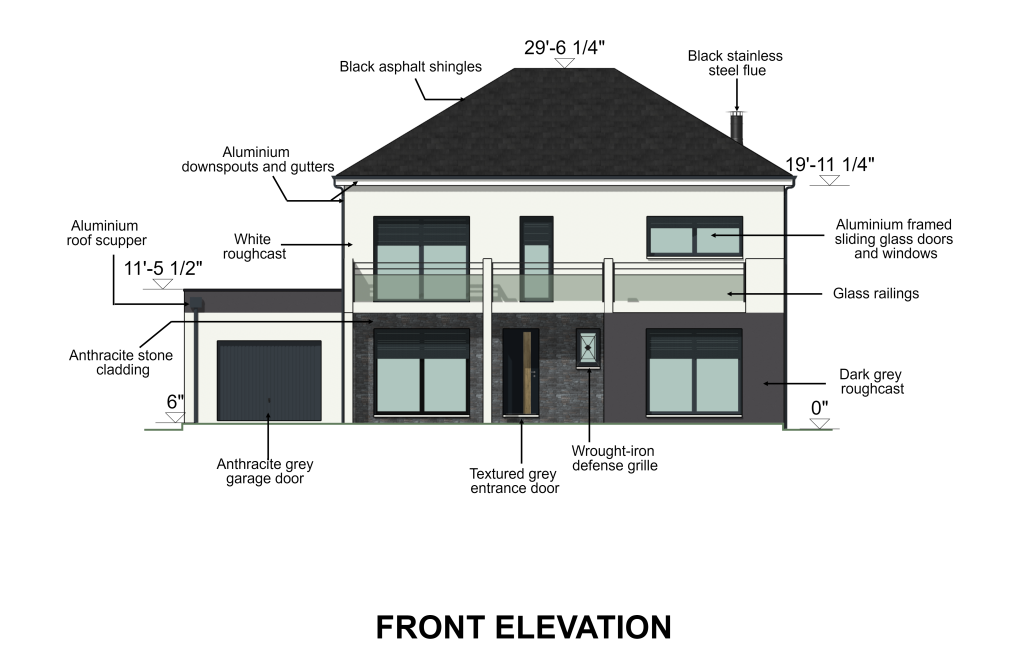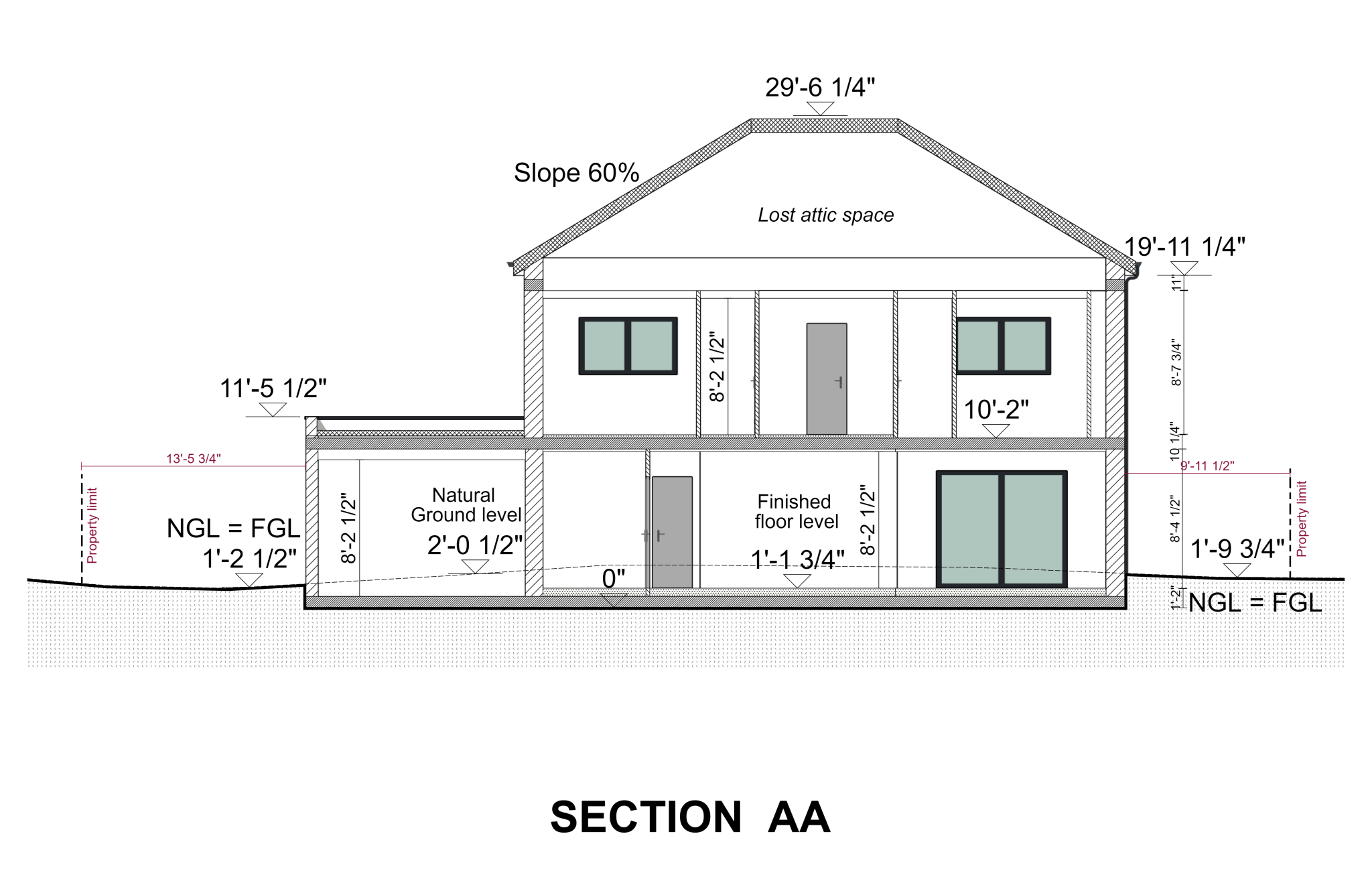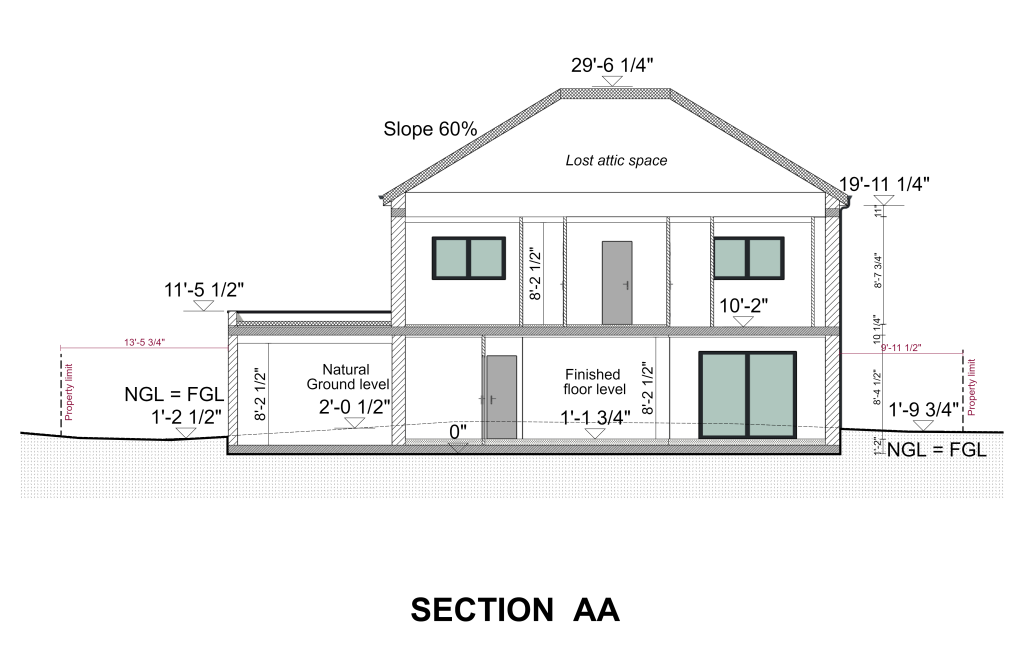 Scaled drawings, downloadable at any time
Display view name: once you name the view it can be automatically displayed on the plan
Define the most suitable format: before downloading, choose your plan's format, orientation, and most appropriate scale
Ideal print quality: your plans can be downloaded at 300 dpi
One view for all your plans
View everything at once: enjoy an overview of all plans for a single project
Add a plan in one click: add a floor plan, create a new view, or create multiple versions of the same plan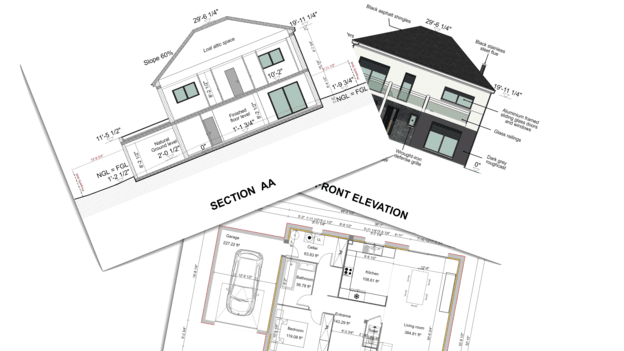 Draw faster with these features
Create cross-section and elevation plans with simple functions and automated tasks so that your teams can reduce the time needed for drawing.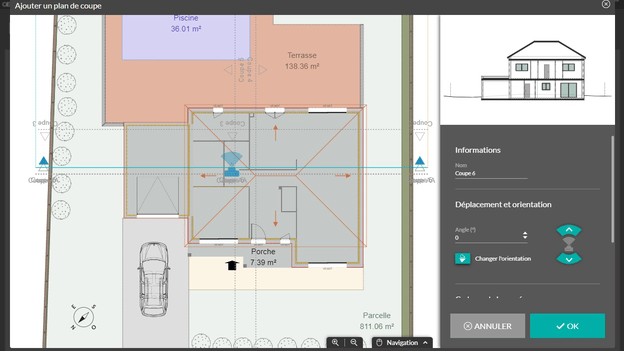 Intuitive cut settings
Move the cut line directly on your floor plan and confirm to create a cross-section plan automatically.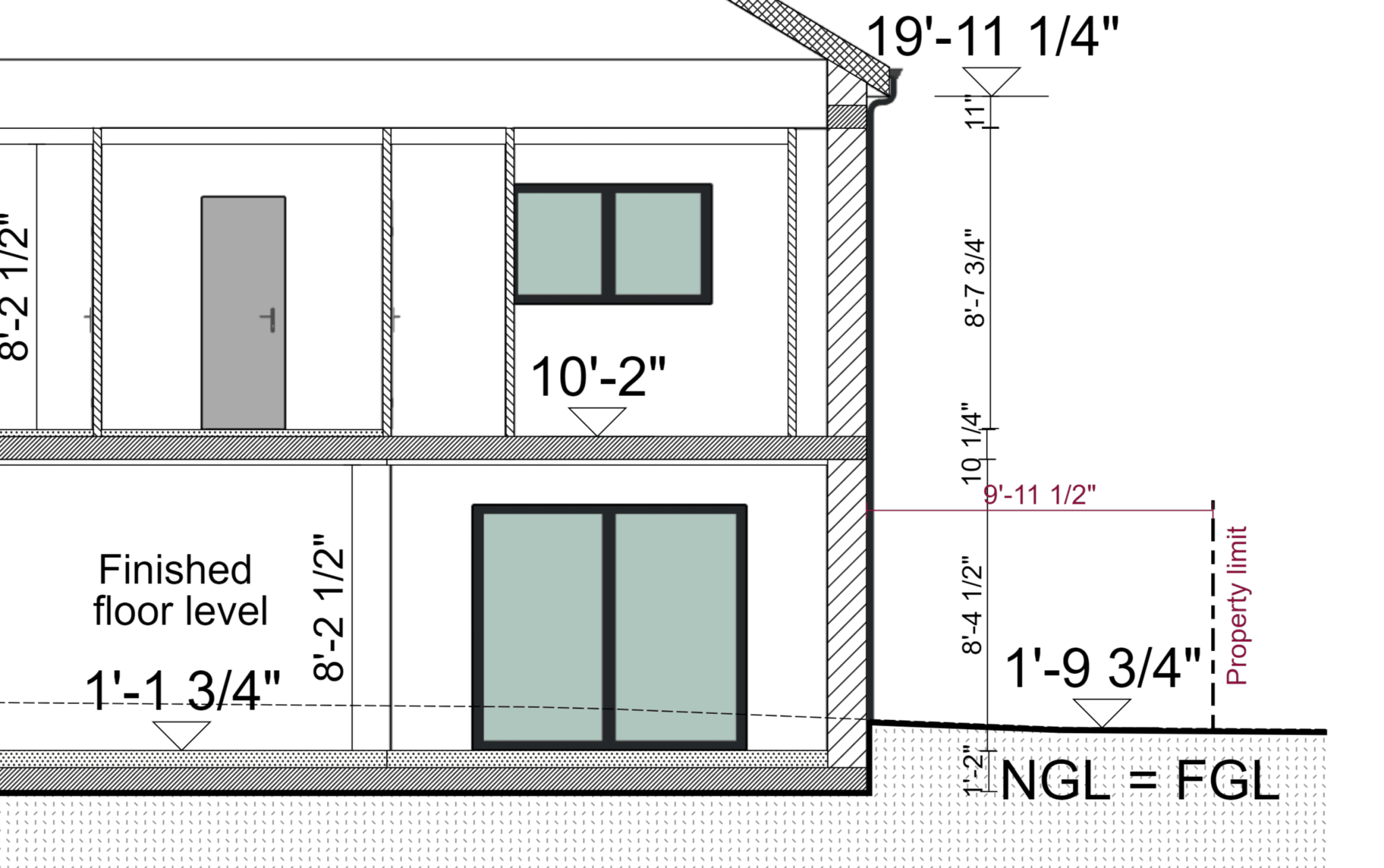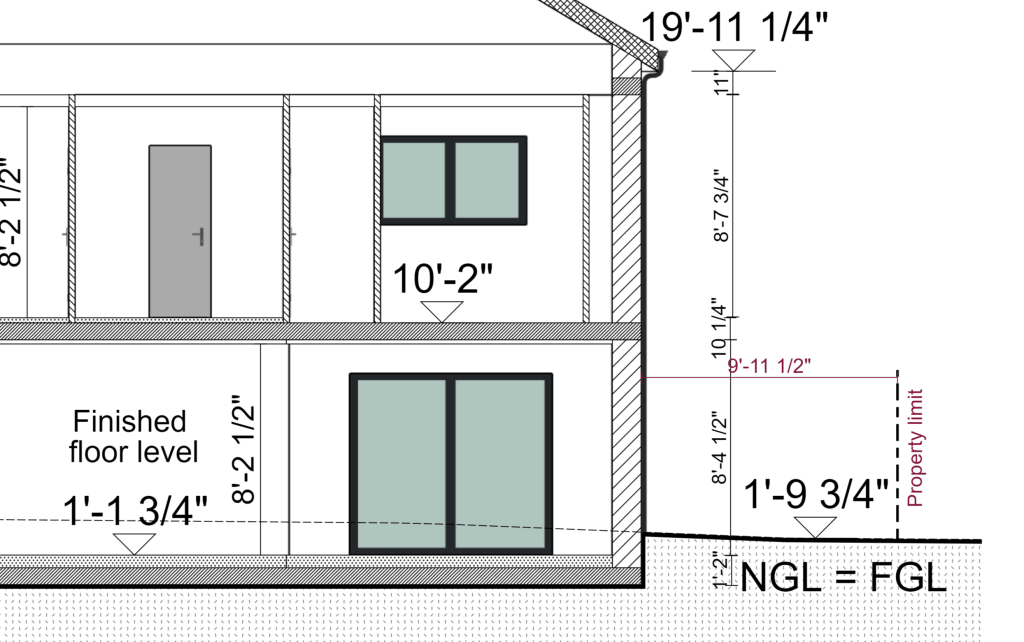 Dimensions
Refine your plan by adding elevations from natural terrain or free-form dimensions.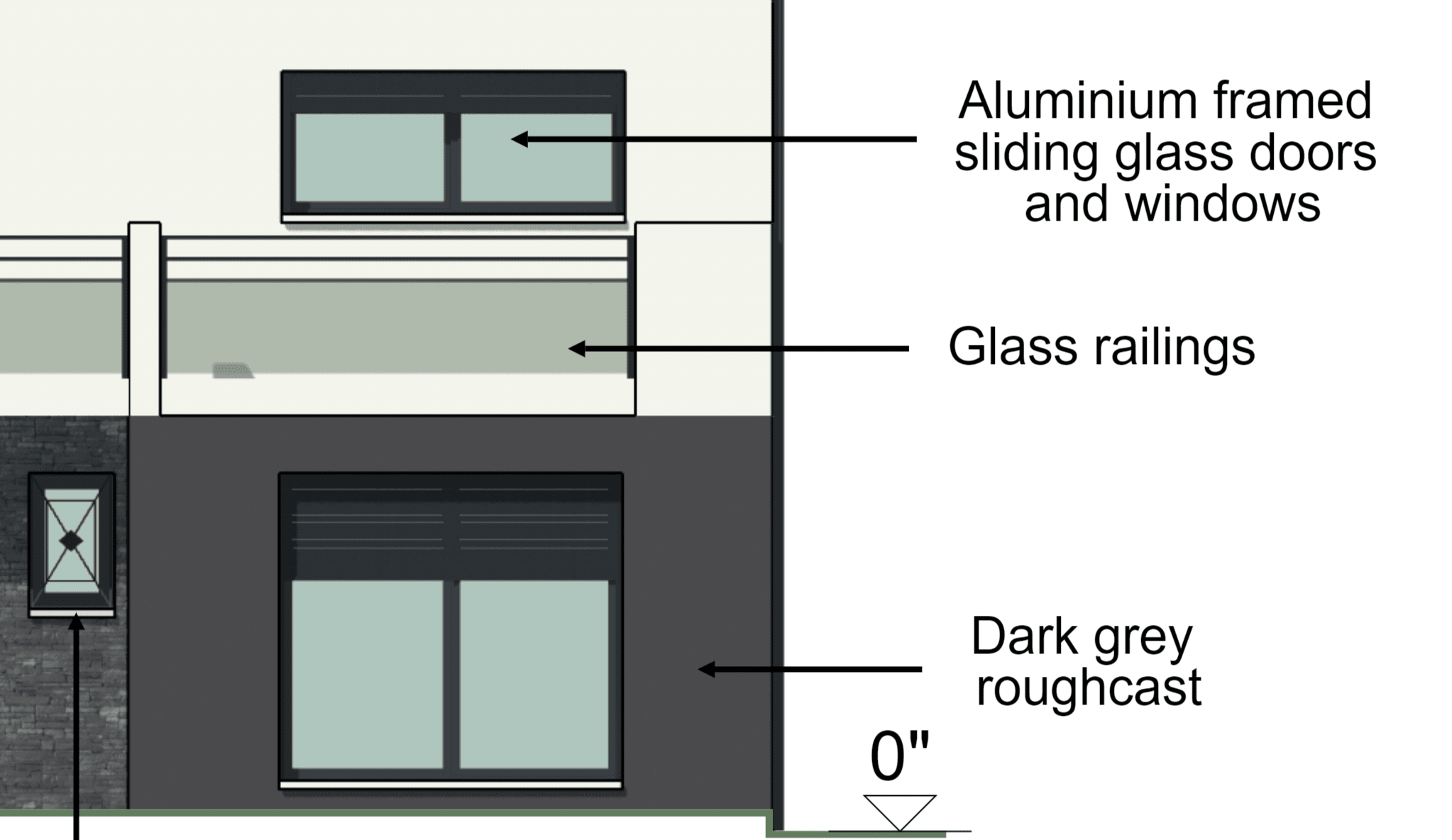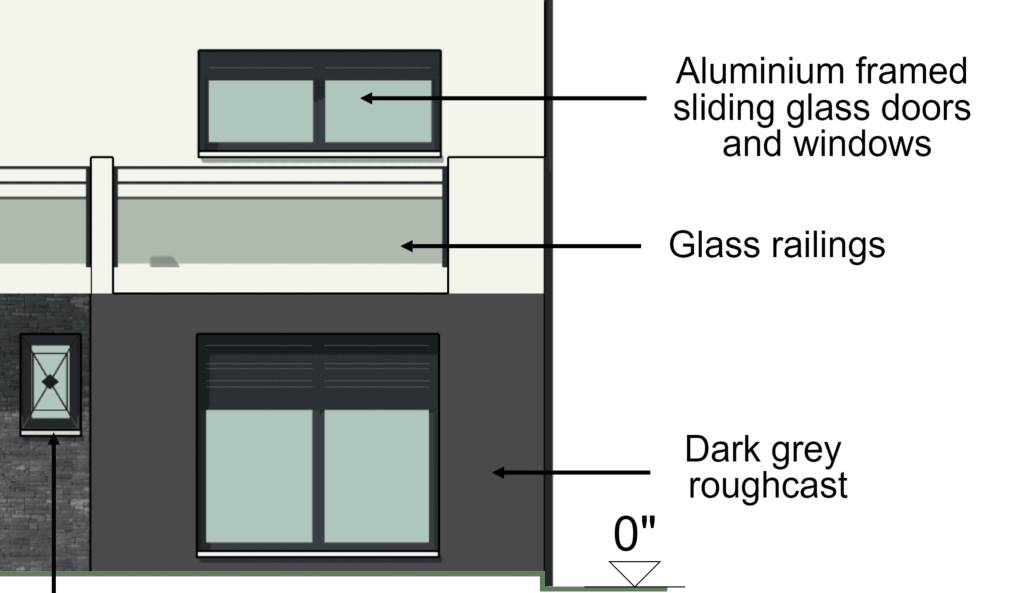 Annotations
Detail your plans with as many annotations as you need and complete them by adding arrows.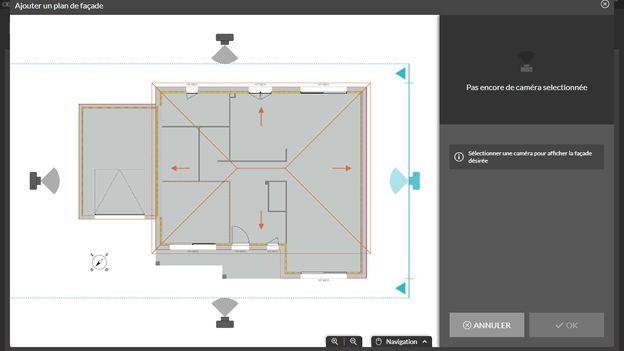 Automatic detection of elevations
Simply select the elevation on your plan and customize the framing required for your view.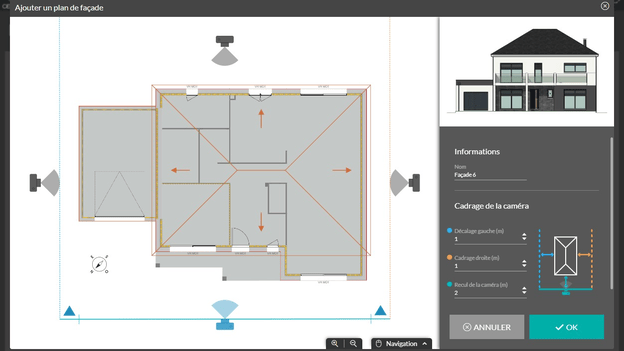 Simultaneous preview
Prepare your section and elevation plans by previewing the final result simultaneously.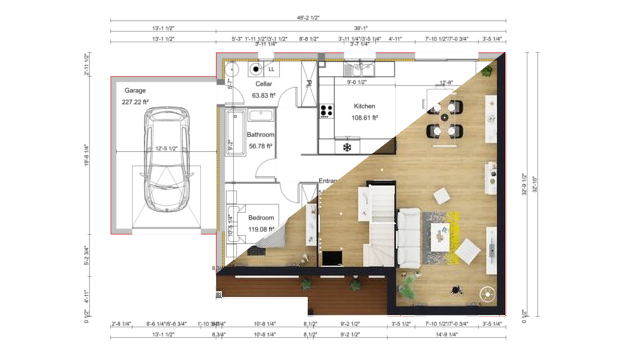 Automatic updates
Changes made to your project automatically appear on your section and elevation plans.
Combine Functionalities
Cedreo offers much more than just cross-section and elevation plans. Find out what else you can do.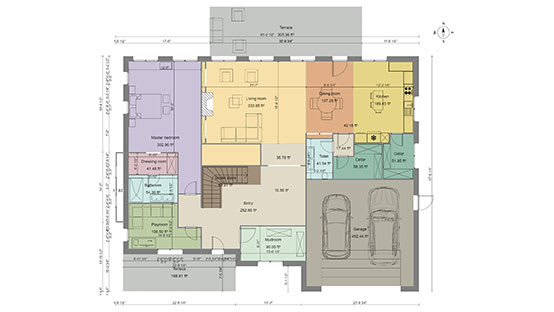 Floor Plans
Create complete, precise floor plans for your construction or renovation projects
Find out more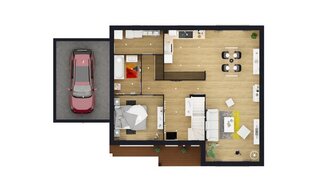 3D Floor Plans
Lay out your projects in 3D and create axonometric views
Find out more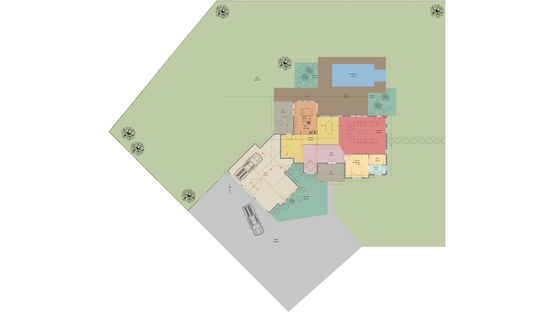 Site Plans
Model natural and finished terrain in less than 20 minutes
Find out more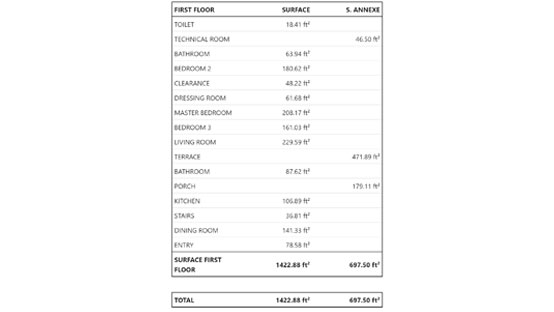 Surface Tables
Automatically generate surface area tables for your projects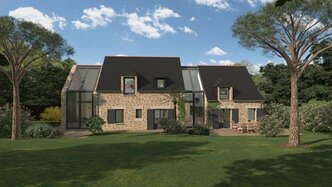 3D Renderings
Generate photorealistic renderings of your projects in just a few minutes
Find out more
Plans Catalog
Share plans between team members for more collaborative working
Estimate
Get a complete estimate of your project in less than 10 minutes
Find out more
Frequently Asked Questions
How many cross-section and elevation plans can I create with Cedreo?
For a single project, you can create as many cross-section and elevation plans as you want.
Can I create several versions of the same plan?
Yes, you can create several versions of an elevation plan for the same project. For example, one version can be annotated and dimensioned, and the other may contain the graphic view without annotation.
What elements are displayed on Cedreo elevation plans?
All the elements required for the elevation plan as specified in the building permit documents can be displayed:
Dimensions and annotations
Roofs and solar panels
Doors and windows
Architectural elements specific to the building such as chimneys, molding, railings, etc.
Cladding
Some elements you may or may not want to display: trees, lights, etc.
Can I print my plans in large format?
Cedreo lets you choose the resolution – and therefore the quality level of your plans – when you download them.
72 dpi: recommended for digital use, optimized for displaying the entire plan.
300 dpi: recommended for printing, ideal if you need to zoom in on the plan.