When it comes to designing a home or building of any kind, the choices can be overwhelming. With so many different programs and software out there, knowing which one is right for you can become confusing.
You have probably heard of Coohom, SketchUp and Cedreo as three of the most popular tools for creating 3D home designs. All three programs offer a wide range of features and functions for designing, editing, and sharing 3D models, but there are significant differences between them.
So which one is best for your needs? This in-depth comparison will break down each program's features, pricing models, usability score, and more.
Coohom, SketchUp, and Cedreo: Overview and Use Cases
Coohom, SketchUp, and Cedreo bring together the latest in 3D modeling technologies for design professionals. They are powerful tools that enable architects, designers, builders, developers, and other creative pros to easily create accurate 2D and 3D models. With their intuitive user interfaces and comprehensive feature sets, these three programs provide a perfect balance of creativity and efficiency when it comes to designing any project.
1. Coohom
Coohom is an innovative and comprehensive space planning platform that can be used for a variety of applications. It enables users to quickly visualize, design, and modify their spaces without the need for costly or time-consuming resources. With its intuitive interface and powerful features, Coohom makes it easy to design and create complex interior layouts in minutes.
What sets Coohom apart from other space planning software is its ability to provide precise data about a room's dimensions, furniture placement, air flow optimization, and more.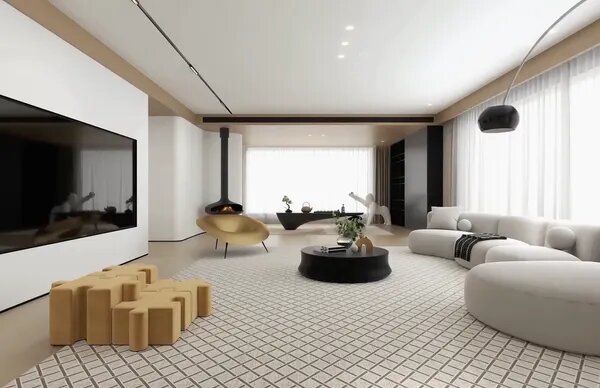 2. SketchUp
SketchUp is a powerful 3D modeling software that allows users to create complex designs and drawings for various applications. It provides an easy-to-use interface with intuitive tools, allowing even non-professionals to quickly create high-quality 3D models. Its versatility makes it suitable for use in a variety of professional and personal contexts, including product design, interior design, engineering, architecture visualization, and much more.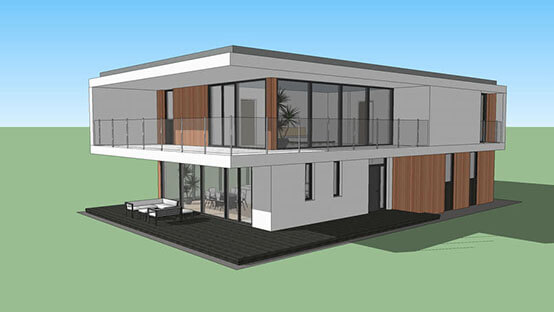 3. Cedreo
Cedreo is an intuitive, drag-and-drop 3D home design software designed for anyone to quickly create beautiful house designs. Cedreo's 3D modelling capabilities allow users to customize and visualize their dream home with ease. With its library of hundreds of objects, including walls, doors, windows, furniture and accessories, Cedreo simplifies the process of creating lifelike floor plans in minutes.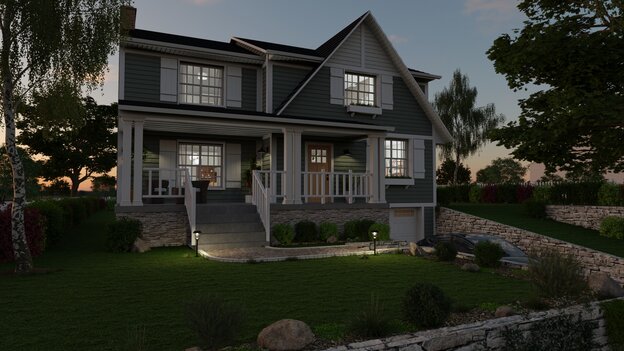 Coohom vs SketchUp vs Cedreo: Pricing Comparison
When it comes to choosing the right 3D modelling tool for your business, pricing is always a major factor. In this section, we're going to look at how Coohom, SketchUp, and Cedreo compare in terms of their pricing structures.
1. Coohom
Free Plan: Yes
Pricing Model: Basic, Plus, Pro, Business Solution
Paid Plans: Plus $14.90/mo, Pro $30.00/mo, Business Solution $Custom
2. SketchUp
Free Plan: No
Pricing Model: Go, Pro, Studio
Paid Plans: Go $119/yr, Pro $349/yr, Studio $749/yr (Windows Only)
3. Cedreo
Free Plan: Yes
Pricing Model: Free, Personal, Pro, Enterprise
Paid Plans: Personal $119/project, Pro $99.17/mo, Enterprise $124.17/user/mo
Coohom vs SketchUp vs Cedreo: Feature Comparison
Coohom, SketchUp, and Cedreo all offer their own unique features and capabilities that make them appealing to different types of users. To help you decide which one is right for you, let's compare the key features of each program side-by-side.
| Features | Coohom | SketchUp | Cedreo |
| --- | --- | --- | --- |
| 2D Floor Plans | No | Yes | Yes |
| 3D Floor Plans | Yes | Yes | Yes |
| 3D Rendering | Yes | Yes | Yes |
| 3D Printing | No | Yes | No |
| 3D Sculpting | No | No | No |
| Import Blueprints | Yes | Yes | Yes |
| Surface Area Calculations | Yes | Yes | Yes |
| 3D Library | Yes | Yes | Yes |
| Interior Design | Yes | Yes | Yes |
| Lighting & Sun Orientation | Yes | Yes | Yes |
| Share Designs | Yes | Yes | Yes |
| Draw to Scale | Yes | Yes | Yes |
| Custom camera viewpoints | Yes | Yes | Yes |
| Reusable project templates | Yes | Yes | Yes |
| Cloud storage | Yes | Yes | Yes |
| Augmented reality | Yes | Yes | No |
| AutoCAD tools | Yes | No | No |
| Continuous drawing mode | Yes | Yes | Yes |
Coohom vs SketchUp vs Cedreo: Customer Support Comparison
When it comes to customer support, Coohom, SketchUp and Cedreo each provide their own unique level of service. All three services offer comprehensive help centers with FAQs and tutorials, as well as email or chat support. However, there are some differences worth noting between them.
1. Coohom
Coohom offers customers a range of support options, from its Help Center to Live Chat and Communities & Groups. The Help Center provides detailed troubleshooting information for customers having issues with Coohom products. Customers can search keywords related to their questions and find answers quickly and easily. For more immediate help, Live Chat is available on the Coohom website at the left bottom corner, where they can contact Coohom customer service directly.
2. SketchUp
SketchUp offers its users customer support to ensure they get the most out of their experience with the software. The SketchUp Community is a great resource for questions and answers, as well as advice from experts and other experienced users. If you're stuck on something or need help troubleshooting an issue, there are several ways to reach out for assistance. You can message them directly through their website or reach out via social media accounts like Facebook and Twitter.
3. Cedreo
Cedreo offers comprehensive customer support to ensure that customers have the best experience possible. Through their website, they offer a live chat feature that allows customers to contact them directly and get their questions answered quickly by one of their knowledgeable support staff. They also provide an extensive help center so customers can search for answers to their own questions.
Coohom vs SketchUp vs Cedreo: Home Design Deep Dive
Coohom, SketchUp and Cedreo offer three distinct but equally powerful home design approaches. Each platform is tailored to different types of users, from professionals and students, to homeowners wishing to design their dream homes.
Floor Planning
When it comes to floor planning, Coohom falls short. It doesn't offer 2D plans, so you can't accurately map out the layout of a room before you start designing it.
In comparison, SketchUp and Cedreo both support 2D and 3D floor plans. With their systems, you're able to plan out your space ahead of time. You can add furniture in either 2D or 3D views and see how they fit in the space before committing to a design. This makes it easier for designers to visualize their ideas before committing to them and helps minimize costly mistakes down the line.
Site Planning
Coohom offers real-time collaboration between team members, allowing multiple people to work together on-site plans from different locations.
SketchUp is a more traditional design tool, and has an extensive library of objects that can be used for site planning such as trees, buildings, or furniture.
Cedreo provides a range of advanced tools and options for designing, rendering, and simulating sites. Some of its key features include automatic shadow analysis, interactive visualization tools and customizable materials.
Interior Design
Coohom allows users to quickly create 3D models of interior spaces with realistic textures and materials, adding furniture, lighting, curtains, carpets, and more from their library of high-quality items.
SketchUp features a wide range of pre-made items in its library as well as user-created content that can be added to designs. SketchUp offers simple yet powerful tools for efficiently creating accurate floor plans, elevations and 3D models with lighting and materials applied.
Cedreo features an extensive library of furniture, materials, finishes and other items allowing users to create realistic models of their projects quickly and easily. Cedreo's powerful tools allow users to produce accurate floor plans, elevations, and virtual walkthroughs with ease.
3D Rendering
With Coohom's integrated library of parametric objects, users can quickly create any type of scene they desire without having to worry about detailed modeling or manual configurations. Coohom also offers powerful tools such as ray tracing and global illumination algorithms for creating realistic renderings.
SketchUp offers powerful tools such as camera movement and the ability to adjust light sources in real time, SketchUp makes it easy to create stunning visuals with minimal effort.
Cedreo's extensive library of pre-designed objects makes it easy to create high-quality 3D renderings for both residential and commercial designs. Cedreo's powerful rendering engine also produces realistic lighting and textures that bring any design to life.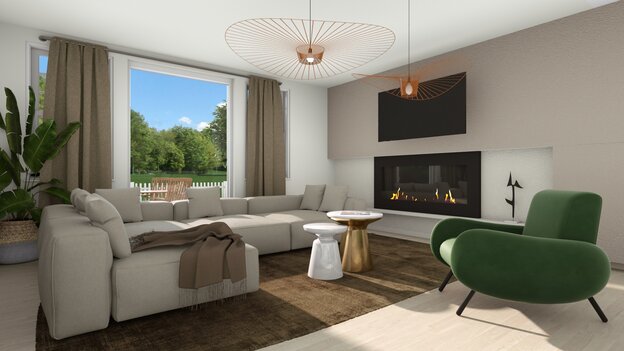 Coohom vs SketchUp vs Cedreo: Which Software is Right For Your Business?
Coohom, SketchUp and Cedreo are all excellent software solutions for businesses looking to create 3D visuals of their projects. Each program provides a wide variety of tools and features for creating stunning visuals with a high level of accuracy. While Coohom is great for professionals looking to create visualizations quickly, SketchUp is ideal for novice designers who are looking to get started in 3D modeling.
When it comes to choosing the right 3D software for your business, Cedreo stands out as being the best choice overall. It offers an easy-to-use interface with intuitive design tools that enable users to create beautiful visuals in no time at all. Furthermore, its range of customization options and integration features make it a great choice regardless of the size or scope of your project. With realistic materials and textures available, you can bring any design concept to life with Cedreo.