Thanks for all your wonderful suggestions, we can improve our library of 3D objects and coverings with what you actually need to furnish and decorate your customers' projects.
New 3D items to furnish your interior and help your clients visualize their future home
Furnishing the interior of your home projects is the best way to allow your clients to see themselves in their future home. For that, you can use the packs or single elements. Furniture packs are easier to use and allow you to furnish your home project faster and avoid decoration mistakes.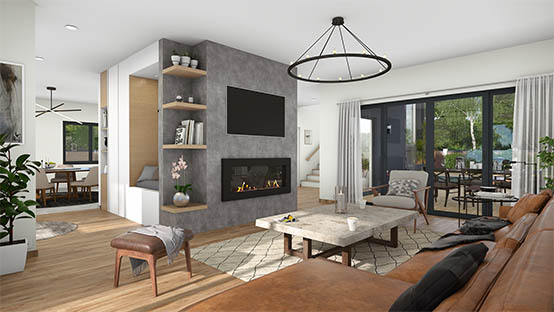 To furnish the living room with a warm and modern atmosphere, we have added two sofas, an armchair with a matching footrest, a side table and a coffee table and six different fireplaces. You can customize all of these items in the right panel of your workspace according to your client's tastes.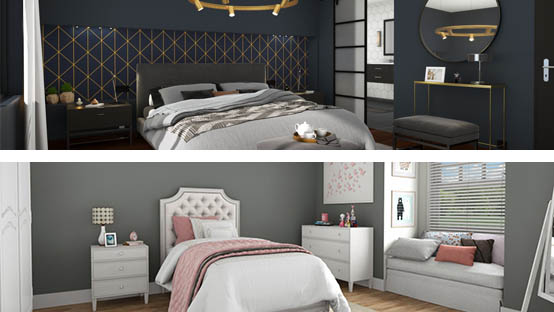 We have also added new matching sets of furniture for the master bedroom and for the kids room, one of which has what every kid loves, a loft bed! You will also find some decoration for kids rooms like table and chair sets, shelves and frames.For all kinds of rooms, you can now choose six new suspended ceiling lights, potted plants, a tray with common household objects on it, a pile of books, seven new ceiling fans, 3 mirrors and 3 fish tanks. And if your clients love cinema you can now design a home theater with a large screen TV or projector and audio speakers.
Arrange the exterior and make the garden a haven of peace
And we haven't forgotten the exterior! You can now arrange a relaxing space with new lounge chairs, outdoor lanterns, and fit out the terrace with 2 new garden table and chair sets. For your covered porches (or other spaces), you now have four front roof trusses and wire cable which will give a singular style to your houses.

To give your garden an Oriental feel you can insert Japanese style steps to your garden paths.

Don't forget to hide bins with the new storage bins with wood or laminated panel finishes. This will give a more realistic view of the garden.
New materials to design modern houses
The exterior appearance of your home projects is as important as the interior. Using modern and fashionable materials will help you convince your clients. For this, the range of cladding has been extended by 14 new laminated panel colors.

We have also added 24 new types of brick to dress both exterior and interior walls, basements, garden walls, etc. There will inevitably be one that your clients will love!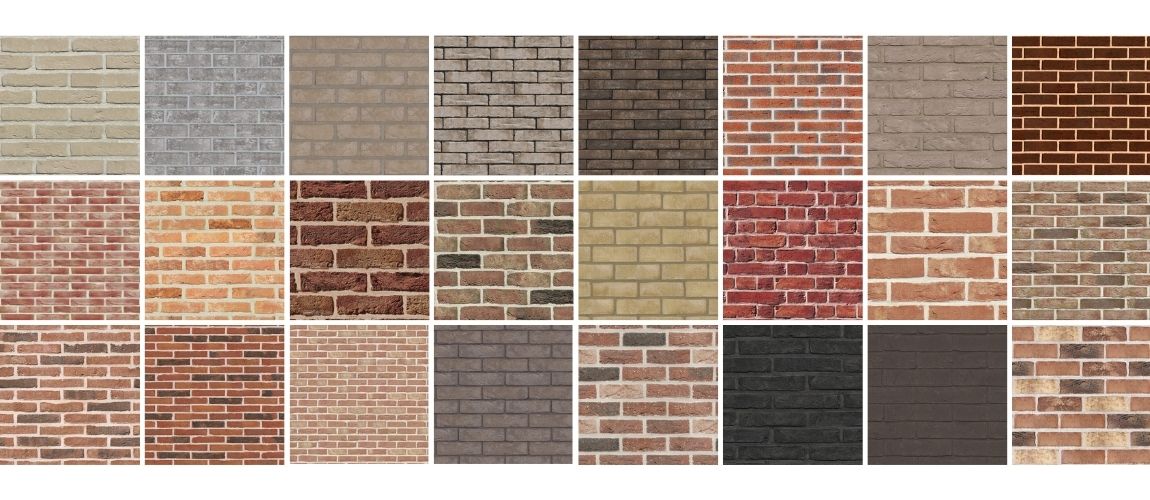 And for the interior or the exterior, there are four new concrete colors for you to choose from: white, light, dark and green gray.
New windows and doors to adapt to your clients' style
The windows library has been expanded by the addition of more than 100 windows. You will find casement windows in different styles (Colonial, Prairie, Fractional, Victorian and Diamond).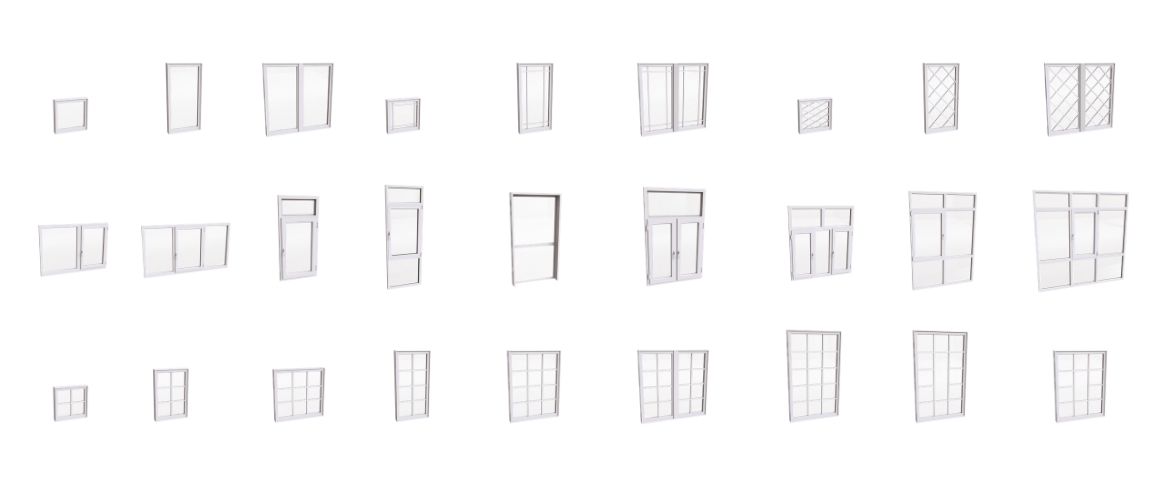 We have also added sliding openings: windows, bay windows with 2, 3 or 4 sections, and interior barn doors (4 different models). You can insert them opened or closed in your projects.

We hope you'll enjoy those new 3D items as much as we do and don't forget to contact us to give us your needs:
support@cedreo.com
.