Between a pandemic, supply chain disruptions, and an epic housing shortage, it's hard to predict what the real estate market is going to do.

But while you can't control the housing situation, there are a lot of elements you can manage in order to maximize the appeal of your (or your clients') homes. Making a few strategic improvements will help to:
Attract more buyers
Get the best price possible for your home
So what are the top features homebuyers want in 2022?
If you understand what homebuyers are looking for, you can use your time and money wisely to get the best ROI.
So let's take a look at the top 10 features home buyers are looking for right now.




What Buyers Want in a House in 2022
Whether you're a homeowner, remodeler looking to flip a house, or a builder planning new homes, these features will maximize a home's appeal in 2022.
Energy Efficiency
Why homebuyers want this:

With energy prices skyrocketing, an energy-efficient home is more valuable than ever. Homebuyers know that over time energy efficient windows, lighting, heating & cooling, and appliances will save them loads of money.

Tips for maximizing appeal:
When it's time to replace windows, choose ones that are ENERGY STAR rated.
Make sure you replace all the lightbulbs with energy-efficient LEDs. This is one of the most budget-friendly upgrades you can do.
Laundry Room
Why homebuyers want this:

According to a recent NAHB (National Association of Home Builders) report, a laundry room was at the top of a list of 200+ home features buyers want. In fact, 87% of homebuyers want one with 47% saying a laundry room is a "must have" feature.

Gone are the days of heading down to a dark corner of the basement to do laundry. Modern homebuyers want a separate room for washing, ironing, and folding that keeps the mess out of sight and away from their living areas.

Tips for maximizing appeal:
Put the laundry room on the first floor where it's easy to access.
Maximize the space in a small room by installing a stackable washer and dryer.
Add shelving, cabinets and other storage solutions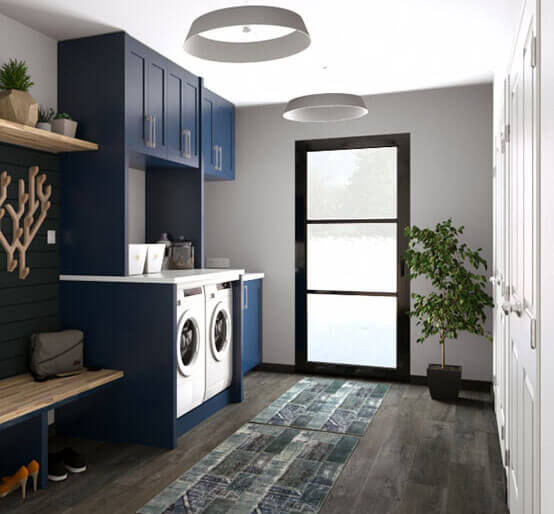 Exterior Lighting
Why homebuyers want this:

Exterior lighting really makes a home stand out at night. It also makes it easier to enjoy outdoor patio areas while also adding an extra layer of security.

Tips for maximizing appeal:
For a budget-friendly upgrade, go with simple lighting fixtures that don't require professional installation.
Switch out the bulbs in the existing lighting with more powerful and energy-efficient options.
Ceiling Fans
Why homebuyers want this:

Ceiling fans are functional and stylish. They add extra lighting and help improve air circulation for more even heating and cooling. And stylish options can even become a centerpiece of the room.

Tips for maximizing appeal:
Since ceiling fans are a relatively simple and budget-friendly upgrade, it's worth switching out old ones with modern chic options that make a statement.
Patios & Front Porch
Why homebuyers want this:

Since the pandemic, more people want to spend time outside. That means patios, porches, balconies and decks are more important than ever. They're a place for kids to play, for entertaining friends, or for getting some fresh air while working from home.

Tips for maximizing appeal:
If the home already has a deck, make sure it's in good shape. Repaint or stain it if needed.
Add a simple concrete pad or patio made out of pavers. With some well-placed exterior furniture and lighting, this becomes an inviting place where homebuyers can imagine themselves enjoying time with friends.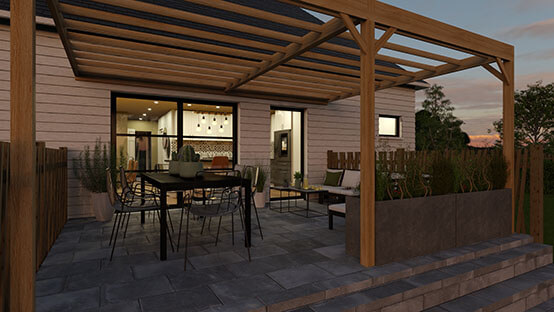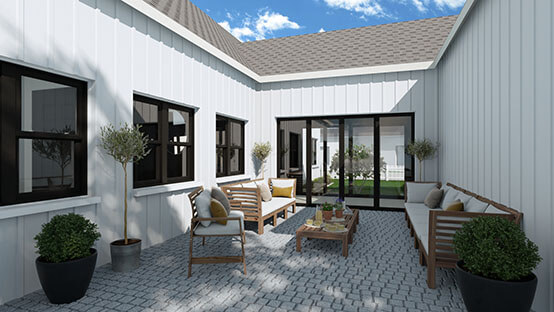 Walk-in Pantry
Why homebuyers want this:

The pandemic has led to more people cooking at home, so homeowners need more kitchen storage space.

Tips for maximizing appeal:
A walk-in pantry, especially in a mid-range home, doesn't have to be huge. Even a small pantry with just 10 square feet of space can add a surprising amount of storage space.
Open Floor Plans
Why homebuyers want this:

Up to 90% of home buyers prefer open floor plans. An open floor plan can make a smaller space feel larger while providing more possibilities for upgrades and versatility.

Tips for maximizing appeal:
Take a look at the home's floor plan and see if it's possible to remove a wall or two between the main living areas.
Most homebuyers (85% to be exact) prefer an open floor plan between the kitchen and dining room, so focus on ways to open up the space in those areas.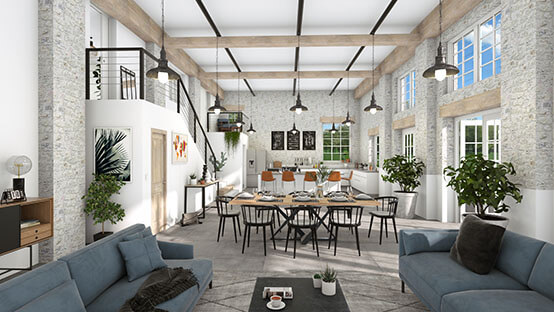 Updated Kitchen and Bath
Why homebuyers want this:

Kitchens and baths are some of the first features homebuyers look at. Even if other areas of the home look out of date, a modern kitchen and updated bathrooms will still increase the home's appeal.

Tips for maximizing appeal:
Bathroom and kitchen remodels can be pricey. So make sure to check out what other homes in the area offer. Then upgrade yours so it's just a little better than the competition.
Don't settle for just a half-bath or powder room in the main living area. In 2022, homebuyers prefer a full bathroom in the main living area. So consider adding this to your new home designs.
Some budget-friendly upgrades that you can make in these areas without getting into a huge remodel are: modern lighting fixtures, repainting, replacing the vanity, buying new appliances, replacing old cabinet doors, and replacing outdated cabinet hardware.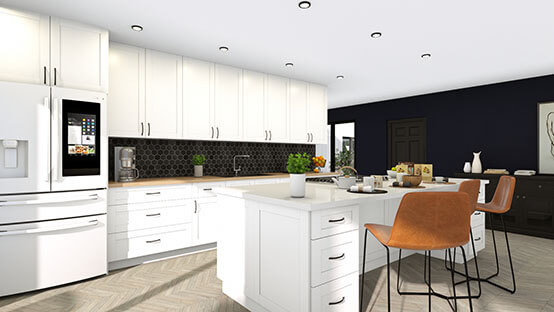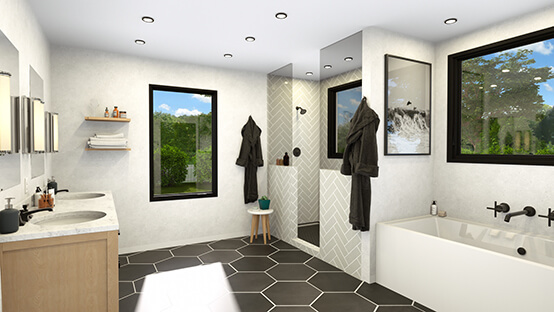 Wireless Connectivity
Why homebuyers want this:

With more millennials and gen Zers entering the housing market, smart homes are all the rage. WiFi, smart lighting, and wireless security systems are no longer a luxury, so a home without them will seem out of date.

Tips for maximizing appeal:
Make sure your home has reliable internet access available.
Adding smart outlets and smart lightbulbs is a budget-friendly way to upgrade a home's connectivity.
Garage Storage Space
Why homebuyers want this:

Space, space, space…modern homebuyers want more space and the garage is one of the key areas where they need it. With more people getting into outdoor activities, garages need space for kayaks, bikes, and similar outdoor gear.

Tips for maximizing appeal:
If expanding the garage is out of the question, look for ways to make better use of the garage's space with cabinets, shelving, and even hanging organizers.
---
So whether you're a…
remodeler looking to flip a house
a home builder making sure your new homes appeal to buyers
or a current homeowner putting your house on the market
…it's important to focus your efforts on those top features homebuyers want in 2022.
As you plan new homes or changes to an existing one, why not ditch the pen & paper or complicated CAD programs and start using modern home design software like Cedreo?
Easy-to-use — no CAD experience required.
Create 3D home designs in as little as 2 hours
See HD photorealistic renderings of your designs so you and potential buyers can imagine the possibilities.
Cedreo has a FREE version so why not try it today!