Looking for an Alternative to Chief Architect's Home Designer?
Switch to Cedreo, the #1 Chief Architect alternative. Stop feeling overwhelmed with complicated features that are anything but user-friendly. Say goodbye to paying hidden fees to access the features you need. And enjoy the speed and freedom of 100%-online 3D design software.

Join thousands of other builders, remodelers, home designers, architects, and engineers who've made the switch and see how Cedreo home design software can take your business to the next level.
Why Home Builders and Designers Switch to Cedreo
Stop trying to work with subpar Chief Architect alternatives or an overly complicated CAD program. Cedreo is a powerful, yet easy-to-use platform that produces stunning results. See more about why home builders, architects, and designers are switching to Cedreo.
Cedreo Is Easy to Learn & User-Friendly
In contrast to design software like Chief Architect, Cedreo's design tools are intuitive. The interface is simple enough for beginners, yet filled with features that advanced users will love. Even if you have no architectural design experience, Cedreo lets you progress from creating a simple room to designing an entire house in just hours instead of weeks.
"My experience has been great with Cedreo and learning the software was very easy. I designed my first house fully furnished within a week even with no prior knowledge of how to use the software." – Jacqueline C.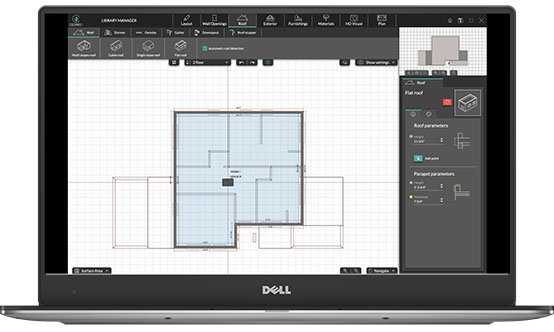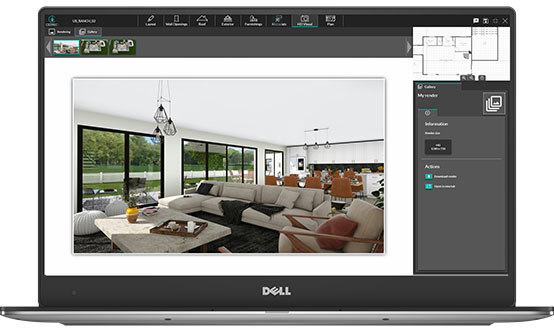 Cedreo Creates Professional-Grade 3D Renderings
Most 3D renderings from architecture software leave a lot to be desired. However, Cedreo's lifelike 3D renderings show realistic details like textures, reflections, and shadows based on the sun's position and artificial lighting. And unlike Chief Architect, Cedreo's cloud-based servers create the renderings so you don't have to worry about upgrading to a supercomputer to create 3D renderings.
"The 3D renderings that came out from the software were phenomenal!" – Steven R.
Cedreo Saves You Time and Effort
Thanks to a combination of innovative features, Cedreo helps users like you reduce design times by an average of 50%. Use the smart drawing tool to create the floor plan for an entire home in just 2 hours. Save time by simultaneously seeing your 3D models as you draw in 2D. And get photorealistic renderings in just 5 minutes that you can add to your project presentation.
"My experience has been great with Cedreo and learning the software was very easy. I designed my first house fully furnished within a day even with no prior knowledge of how to use the software." – Jacqueline C.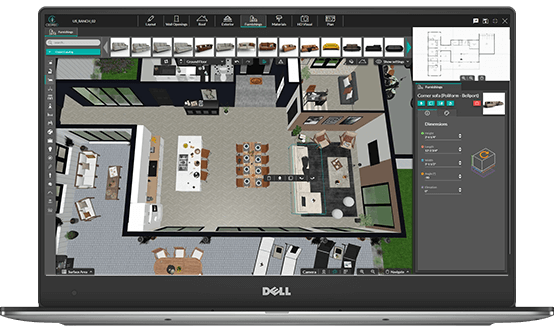 CEDREO REDUCES DESIGN COSTS BY AS MUCH AS 60%
Finally, a Chief Architect alternative that's engineered to help you go from the concept stage to closed deal as efficiently as possible.
Cedreo Has the World-Class Customer Support You've Always Wanted
Most alternatives to Chief Architect make it nearly impossible to get a simple answer to a simple question. At Cedreo, we take the initiative to help you succeed. When you subscribe to a paid plan, you can get a free one-on-one training session. Plus, you'll have a dedicated Success Manager you can contact by phone, chat, or email. We're experts at helping you quickly find simple solutions to complicated problems so your projects can stay on schedule.
"It is very user friendly and my customer success manager is always willing to help. They take feedback well and strive to accommodate your needs." – Kevin S.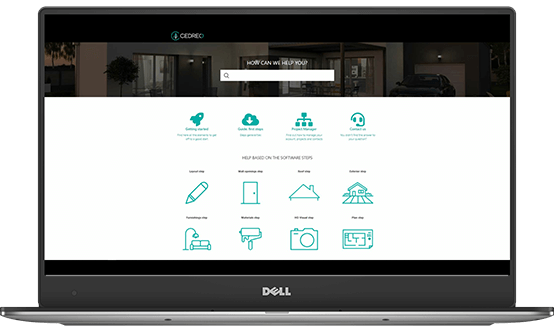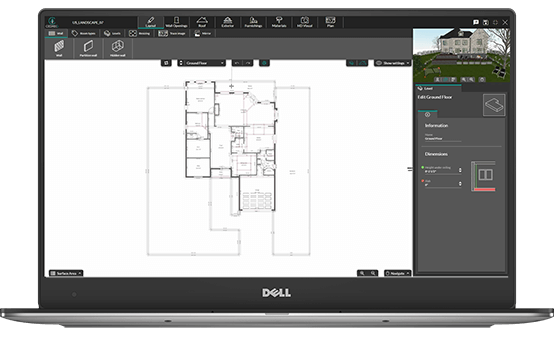 Cedreo Gives You the Freedom of 100% Cloud-Based Architecture Software
Cedreo doesn't tie you to your office computer. The cloud-based software is powered by Cedreo's servers, so anywhere you have a laptop and an internet connection, Cedreo is at your fingertips. That means you don't have to pay for extra activation keys when you switch to a different computer to work on your projects. Plus, the enterprise plan lets designers, architects, and engineers on your team create and share plans with each other inside Cedreo.
"Cedreo is a very user-friendly platform with exceptional features. I would highly recommend for any Construction and/or Interior and Architectural Design Firms." – Sheree R.
Cedreo Is Right For You If…
You are frustrated with complicated and glitchy home design software.
Tired of dealing with complex software interfaces, outdated 3D renderings, and non-existent customer support that leaves you to fend for yourself? Skip the hassle and switch to Cedreo. Start your next project with user-friendly tools, fast cloud processing, and professional-quality 3D renderings.
You want to land more clients and grow your business.
Stop relying on technical 2D drawings that leave clients with more questions than answers. Take project visualization to the next level with a combination of 2D and 3D floor plans. Combine these with Cedreo's photorealistic renderings to instantly stand out from your competitors and close more deals. Once you start a project, Cedreo helps you present and compare ideas so clients can make faster design decisions. With less time spent designing, you'll have more time to invest in growing your business.
You need a cost-effective 3D design platform that works for a variety of project types.
Avoid the frustration of complicated pricing, limited functionality, and slow software. Switch to the cost-effective Chief Architect alternative that helps accelerate your productivity and reduce costs on virtually any home project — small bathroom remodels, simple floor plans, interior decorating, and new home constructions.
Don't Take Our Word For It
Thousands of users around the world trust Cedreo as their Chief Architect alternative. They love the ability to keep all their design work in-house while saving time and money they can use to accelerate the growth of their business. That's why they give us great reviews like these:
"This software takes a lot of the guesswork out of the actual rendering and creation of the basics. The prebuilt textures, furnishings, and landscaping are a huge time saver. You can add in floor plans for easy scaling and drawing from the architectural plans. The renders come out extremely detailed and the camera is easy to navigate to supply multiple viewpoints." – Maria T.
"Cedreo is a great piece of software for rapid 3D visualizations. I love its HD renderings and the ability to reuse existing buildings and adapt them quickly. And it most definitely has one of the best support teams I have ever come across." – Sebastjan S.
"Cedreo is so easy to view in 3D, navigate around in the space, and to create a house in hours, not weeks. It's the best consumer 3D program I have used to date." – Daniel K.
"Easy to learn, fast to use. I like the combination of 2D and 3D views and the ease of switching between the two." – Tom S.
Try the Best Chief Architect Alternative Today
Make the switch today. Join the design, landscape, and construction professionals who agree that Cedreo is the #1 Chief Architect alternative. Compare it and you'll see the difference — for such a competitive price, no other design software offers a perfect combination of reliable support, ease of use, and feature-rich tools. So whether your next project is a small remodel or a multi-level dream home, Cedreo is ready to make it happen.