Considering a Floorplanner Alternative?
There are a few key reasons why homebuilders, designers, and remodelers look for Floorplanner alternatives: They want a faster platform, better features, and an easier user interface. Cedreo is the solution. By cutting the sales process time in half, reducing pre-sales costs by 60%, and boosting sales by 40% on average, Cedreo has become the leading floor planning software.
Why Builders and Designers Switch to Cedreo
Looking for Floorplanner alternatives? Here's why hundreds of homebuilders, remodelers, and interior designers are moving to Cedreo.
Cedreo is 100% online.
Unlike most floor plan and CAD software, Cedreo is fully online. That means it is lightweight enough to run quickly on any computer but powerful enough to get the job done — and done right.
"This software is easy to use and offers me the ability to let customers see their finished product before it is built." – Gail B.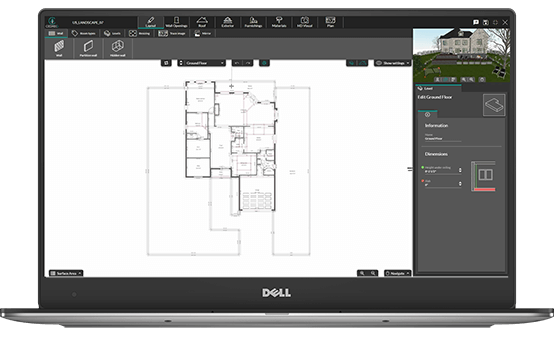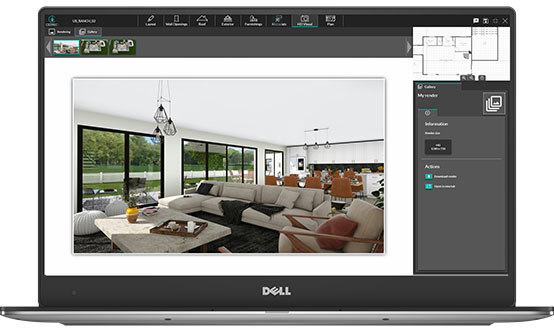 Cedreo automatically brings designs to life in 3D renderings.
This Floorplanner alternative generates 3D views of your designs automatically — no clicks required. Design in 2D and watch the 3D view come to life. Similarly, make changes in your 3D views and watch them populate your 2D floor plans. It's the simplest way to create floor plans that lead to sales.
"Easy to learn, fast to use. I like the combination of 2D and 3D views and the ease of switching between the two." – Tom S.
Cedreo treats customers like family.
With Cedreo, users get an alternative to Floorplanner that is faster and packed with features, along with a world-class support team that can answer any and every question. Browse a complete library of tutorial videos to get helpful how-tos, or schedule a free one-on-one training session as an Enterprise or Pro user.
"Cedreo has been amazing customer service-wise. Whether or not it was a support issue, adding additional artwork, or just general account questions they are always responsive and timely. They really make sure you are a part of the team and that your feedback is heard. Their instructional videos are very helpful when it comes to learning the programming as well." – Maria T.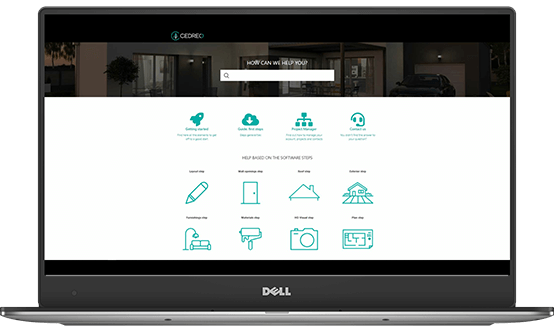 "I have used a lot of drawing programs and the ease of use of this one has been great. The customer service help is fast and renderings look very realistic compared to others" – Susan M.
Cedreo is fine-tuned for easy use.
Stop wasting time searching for features and functions and start closing more sales. With Cedreo, users get a highly intuitive user interface with features that are both powerful and easy to find and use. One or two clicks get your design where it needs to be and enable you to create and share designs that thrill clients.
"Cedreo is a very user-friendly platform with exceptional features. Minimalist layout and not overly complicated and with minimal training, we have experienced a smooth transition …" – Sheree R.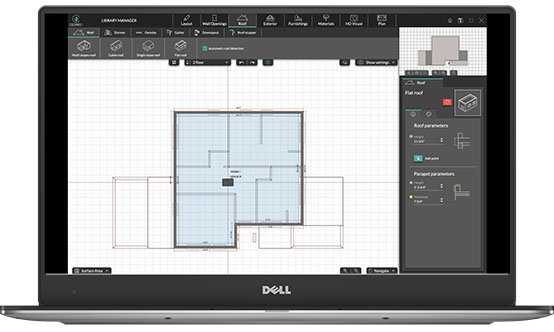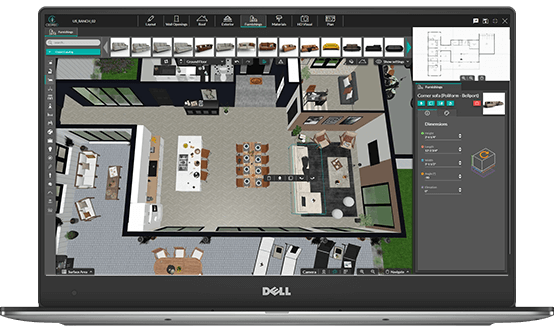 Cedreo is endlessly customizable
A massive library of wall openings, materials, and more than 3,000 furnishings is only the beginning. Each individual item is fully customizable to allow you to create floor plans with the exact space, mood, vibe, or whatever your client wants or needs. Cedreo is for creators who want the capabilities and customization options to make any dream home floor plan concept a reality.
"This software takes a lot of the guesswork out of the actual rendering and creation of the basics. The prebuilt textures, furnishings, and landscaping are a huge time saver. You can add in floor plans for easy scaling and drawing from the architectural plans." – Maria T.
Cedreo Is Right For You If…
You are tired of buggy user dashboards that slow you down and impede your creativity
The Cedreo team is obsessed with functionality. To position Cedreo as the best Floorplanner alternative, the team squashes bugs and works every day to make the user dashboard as simple, intuitive, and functional as possible.
You want a Floorplanner alternative that allows you to customize everything
If you can't customize the size of furnishings and objects you insert into your floor plan, everything is thrown off. The scale and dimensions of each room become impossible to understand — for both you and your clients. With Cedreo, everything from the size and style of your walls to the colors and designs of your furnishings is fully customizable.
You need full, fast, and functional support that keeps your projects — and income — flowing freely
Interior design and home building are incredibly competitive industries. There is no room for error. So when you have a problem with your floor plan software, you need to solve it — fast. Cedreo offers free and fast support for any issue you could possibly have. And for instant solutions to your roadblocks, browse the ever-growing support library of detailed how-to articles and videos.
You need fully-stacked layout software for interior and exterior spaces
In addition to interior floor plans and renderings, Cedreo offers full exterior and landscape capabilities as well. Create site plans by importing your plot of land on the terrain level, then start incorporating exterior elements – driveways, patios, decks, gardens, outdoor furniture, swimming pools, and more. Generate 2D & 3D exterior site plans and renderings in just minutes.
Don't Take Our Word For It
Need proof that Cedreo is the best Floorplanner alternative? See what our clients are saying.
"Cedreo is very user friendly, [the team] is always willing to help, they take feedback well and strive to accommodate your needs." – Kevin S.
"Cedreo allows you to quickly mock up a whole scheme in just a couple of hours which really saves so much time!" – Frankie S.
"I designed my first house fully furnished within a week even with no prior knowledge of how to use the software. Also [the support team] is so helpful and has been there quickly to help respond to my questions." – Jacqueline M.
"The 3D renderings that came out from the software were phenomenal!" – Steven R.
Try the Best Floorplanner Alternative Today