Looking for a Home Designer Pro Alternative?
Switch to Cedreo, the #1 Home Designer Pro alternative. Experience the ease of 100% cloud-based 3D software. Draw your designs faster than ever. And create stunning 3D designs that help you close more deals.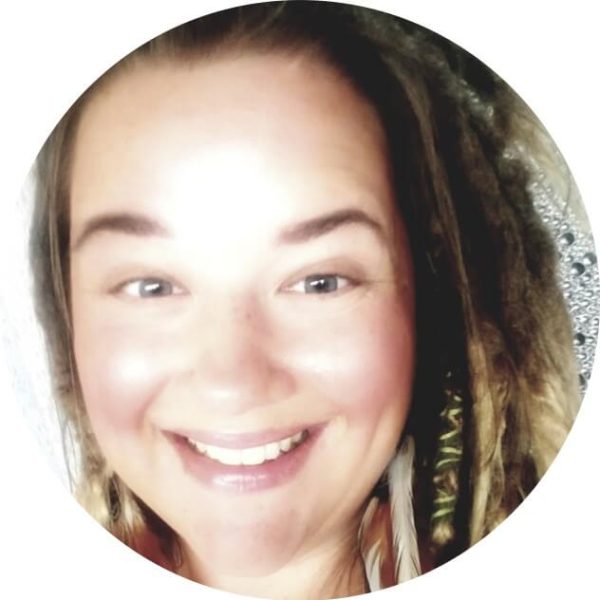 Why Professional Home Builders and Remodelers Choose Cedreo Over Home Designer Pro
More builders and remodelers are choosing Cedreo as their Home Designer Pro alternative. With Cedreo you can finally get the ease of use, powerful tools and world-class support you deserve. Its unique combination of features saves you time while empowering you to close more deals and boost your revenue.
Cedreo allows you to work 100% in the cloud
Cloud-based software is the way to go when working with complicated 3D designs. Professional 3D renderings can take hours for a normal computer to process. Cedreo's servers do the same in just 5 minutes.  Plus, cloud software makes team collaboration a breeze.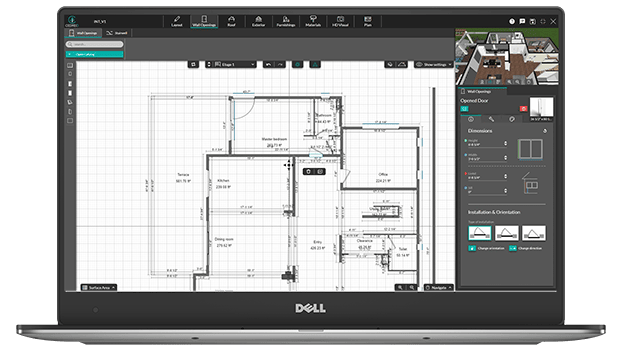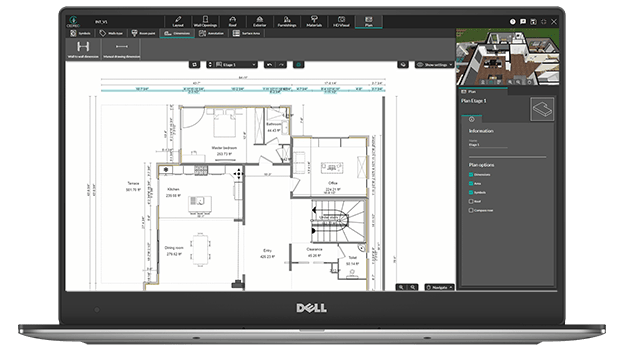 Cedreo helps you create detailed, multi-layered 2D & 3D floor plans
Whether you're creating a simple 2D room plan or a full set of 3D plans for a new house, Cedreo makes it easy. All it takes are just 4 clicks to make a basic room. Then, as you draw a floor plan in 2D, Cedreo does the work for you to automatically create a 3D version of your design.
Learn more about Floor Plan Software
Cedreo's always-growing library of design assets includes 7,000+ items & materials
Cedreo's ever-expanding library of high-quality 3D objects and materials helps you put the finishing touches on your designs. Just drag and drop the item from the design library. Then customize it as needed to fit your client's taste. Once rendered, each item has realistic textures that add a polished look to your project images.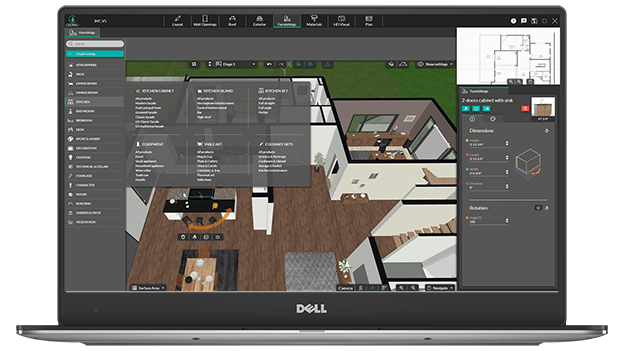 "Cedreo's library of furniture, decor and covers is constantly growing. If something is missing that I need I let my CS Manager know and they work on creating it"
Josh T.
Cedreo helps you generate photorealistic 3D renderings of every room
Some home design programs have low-quality 3D images that are easy to produce. Others have high-quality images that take a professional 3d artist to create. Cedreo gives you the best of both worlds with high-quality 3D renderings that are both fast and painless to create! You don't have to be a 3D design pro to work with Cedreo's renderings. And with Cedreo's cloud-based software, you get your renderings in just 5 minutes!
Learn more about 3D Renderings
Cedreo's intuitive interface streamlines project design
Instead of a complicated toolset with a steep learning curve, Cedreo's interface of intelligent tools is straightforward and easily understood from the first time you use it. It's so intuitive that most new users can design their first fully furnished 3D home in a matter of hours. Just think of how much time you'll save over multiple projects!
Cedreo Is Right For You If…
You are a professional home designer or DIY enthusiast.
That means you don't want to sort through hundreds of tools you'll never use just to find the ones you really need. Cedreo's unique combination of tools helps you create pro-level designs without requiring an entire design team. So whether you're designing an entire home or DIY-ing a basement remodel, Cedreo is the program for you.
You want intuitive design software that requires no special training.
Tired of dealing with complex software that takes an entire team to handle? Cedreo's intuitive software is a sigh of relief. Create detailed 2D floor plans and realistic 3D visualizations with no prior design experience.
You want cloud-based software that you can use anywhere with a Wifi connection.
You don't need to feel chained to your office computer with a program like Home Designer Pro. And you don't want to purchase a new product key every time you switch computers. That's why you need Cedreo's 100% cloud-based software. Use it to view, edit and collaborate on your designs anywhere you have Wifi.
You want personalized customer success support at your fingertips.
Your business keeps moving so you can't afford to wait days for an answer from customer support. That's why you'll love Cedreo's best-in-industry customer support. In addition to an online knowledge base, you'll have access to a dedicated customer support manager who is always ready to provide you with personalized help.
Don't Take Our Word For It
Want to see why more housing professionals and DIYers are switching to Cedreo? Check out these testimonials from real customers!
"This software is easy to use and gives me the ability to let our customers see the finished product of their home before it's built. Many customers have a hard time visualizing typical construction plans, but the 3D view lets our customers get a true feeling of the finished product they will be getting. There are many customizable furniture and household items to give the 3D views a very professional outcome." – Gail B.
"Cedreo has been amazing customer service-wise. Whether or not it was a support issue, adding additional artwork, or just general account questions they are always responsive and timely. They really make sure you are a part of the team and that your feedback is heard. Their instructional videos are very helpful when it comes to learning programming as well." – Maria T.
"Cedreo is so easy to view in 3D, navigate around in the space, and to create a house in hours, not weeks. It's the best consumer 3D program I have used to date." – Daniel K.
"It is very user friendly and my customer success manager is always willing to help. They take feedback well and strive to accommodate your needs." – Kevin S.
Try the #1 Home Designer Pro Alternative Today