Looking for a Planner 5D Alternative?
Cedreo is the home design software that can reduce design costs by as much as 60%.

Switch to Cedreo, the #1 Planner 5D alternative for floor plans, interior design, 3D renderings, and more! Say goodbye to complicated pricing and hidden fees. Start enjoying the personalized training and world-class support of home design software that works for all your projects.

Join thousands of other designers, builders, and remodelers who've switched to Cedreo. See why more professionals are choosing Cedreo as their preferred 2D and 3D design software.
Why Professional Home Builders and Designers Switch to Cedreo
Find out why hundreds of home builders, remodelers, and interior designers have chosen Cedreo.
Stop wrestling with clunky Planner 5D alternatives or complicated CAD architecture programs. Cedreo has powerful features that help you create everything from 2D floor plans to 3D landscape designs. Plus, it's simple to use. Following are five reasons why your contractor, architect, and designer colleagues are switching to Cedreo.
Cedreo builds your 3D design as you draw in 2D.
Unlike Planner 5D and similar alternatives, Cedreo isn't just for designing interiors. Cedreo offers powerful design tools, the ability to draw simultaneously in 2D and 3D, and an extensive library of furniture and materials for both interior and exterior environments. You can draw and customize the roof, exterior house features, patios, landscapes, and more! Best of all, with the paid plan you get access to all of the features and drawing tools, plus the entire design library — no hidden fees, no paid extensions!
"My experience has been great with Cedreo and learning the software was very easy. I designed my first house fully furnished within a week even with no prior knowledge of how to use the software." – Jacqueline C.
Cedreo Helps You Stand Out as a Professional
Don't let Cedreo's ease of use fool you — it's made for professionals. Download and print professional-looking 2D drawings to scale. Get accurate drawing measurements and surface areas for quickly creating project quotes. Earn your client's trust by showing them both 2D and 3D plans in real time. Clients will quickly understand exactly what you're proposing. Then impress customers with photorealistic 3D renderings that show all the details of the finished project.
"This software takes a lot of the guesswork out of the actual rendering and creation of the basics. The prebuilt textures, furnishings, and landscaping are a huge time saver. You can add in floor plans for easy scaling and drawing from the architectural plans. The renders come out extremely detailed and the camera is easy to navigate to supply multiple viewpoints." – Maria T.
Cedreo Supports You With Personalized Training and World-Class Customer Service
Stop using Planner 5D alternatives that make you pay to attend "design school" to learn how to use their program. At Cedreo, we love our clients and we want you to succeed! That's why — in addition to webinars, tutorials, and videos — we give you a FREE one-on-one training session and assign you a dedicated Success Manager you can contact by phone, chat, or email anytime you've got a question. Get quick answers to difficult questions so your projects can keep moving forward.
"It is very user friendly and my customer success manager is always willing to help. They take feedback well and strive to accommodate your needs." – Kevin S.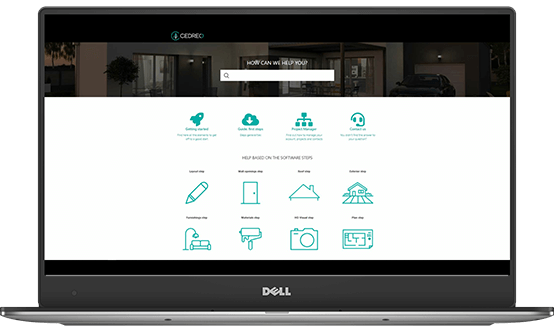 DRAW AN ENTIRE HOUSE IN JUST 2 HOURS
Cedreo is the top Planner 5D alternative that lets you create professional 2D and 3D plans faster than ever.
Cedreo Supports Your Team With Streamlined Collaboration and Sharing
Cedreo's 100% cloud-based software doesn't tie you to your office computers or small mobile devices. With the enterprise plan, your architecture and design teams can collaborate on and edit projects in real time anywhere they have a laptop and an internet connection. Then, when it's time to show your clients the project, just download the 2D drawings and 3D renderings in PDF or common image formats that your clients can view without special programs.
"It is so easy to use! Everything is intuitive and anyone can use the software even without watching the tutorial videos." – Darius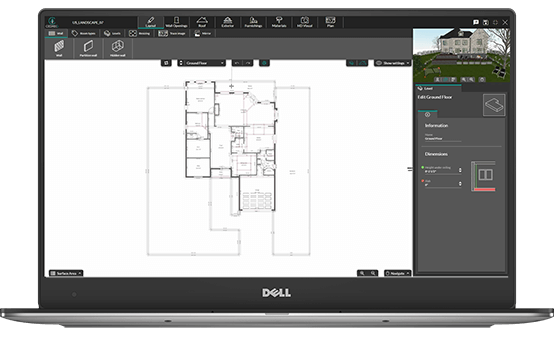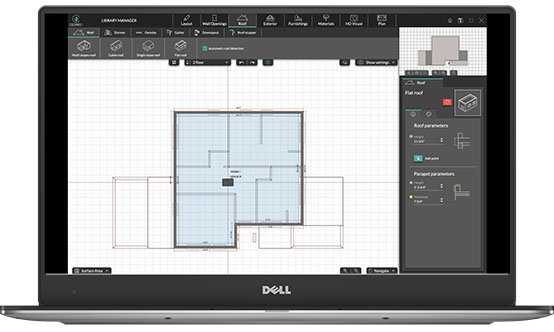 Cedreo's Pricing and Features Are Easy to Understand
Don't settle for complex Planner 5D alternatives with even more complex pricing structures. Cedreo's features are intuitive and simple to use — even with no previous architecture design experience. And if you want to upgrade from the free version, there's just a simple monthly subscription — no hidden fees to open extra projects, download higher-quality renderings, or access the full design catalog.
"Easy to use and at a great price!" – Katrina M.
Cedreo Is Right For You If…
You are frustrated with software that limits instead of expands your capabilities.
If you're a contractor, remodeler, or designer who is tired of being limited to interior design features and complicated pricing tiers, it's time to expand your capabilities with Cedreo. Imagine creating everything you need for your next project, from professional 2D plans to realistic 3D renderings of the building's exterior at night.
You are frustrated with software that limits instead of expands your capabilities.
Land more clients with impressive project presentations that help you stand out from your competitors. Then use Cedreo to present ideas and edit plans on the go so your clients can make faster design decisions. And with the enterprise plan, as your team expands, Cedreo expands with it. You have the freedom to add as many users as you need for streamlined collaboration.
You need a cost-effective 2D and 3D program that works for all your projects.
Had enough of the limited professional features, slow support, and complicated pricing of Planner 5D and other alternatives? Switch to the Planner 5D alternative that's designed to save you money and accelerate your productivity on virtually any home project — interior room design, patio hardscapes, or whole house constructions.
Don't Take Our Word For It
Thousands of users rely on Cedreo as their Planner 5D alternative. They love its straightforward pricing, powerful tools, and personalized training and support. That's why they give us loads of amazing reviews like these:
"Cedreo has been amazing customer service-wise. Whether or not it was a support issue, adding additional artwork, or just general account questions they are always responsive and timely."
-Maria T.
"Cedreo allows you to quickly mock up a whole scheme in just a couple of hours which really saves so much time!"
– Frankie S.
"I needed to save time to turn projects around faster and with more consistency, Cedreo was my solution."
– Geoffrey W.
"The 3D renderings that came out from the software were phenomenal!"
– Steven R.
Try the Best Planner 5D Alternative Today
Switch to Cedreo today. Join the thousands of design, remodeling, and construction professionals who are already expanding their capabilities with Cedreo. Compare it to other Planner 5D alternatives, and you'll see the difference is obvious. None of the other alternatives to Planner 5D offer such an exceptional combination of versatile 2D and 3D tools, painless pricing, and personalized support.