Considering a RoomSketcher Alternative?
Finding the best 3D home design software isn't easy. Dozens of platforms claim to allow users to create floor plans, but sometimes, your first pick isn't the best option for your unique needs. Many RoomSketcher users find themselves wanting more features, more speed, and more functionality. But it's hard to know how similar products compare.

Meet Cedreo, the #1 RoomSketcher alternative for 3D home design. It's the only complete, fast, and 100%-online floor plan design software made for remodelers, home builders, and interior designers.
Why Builders and Designers Choose Cedreo
Home designers and builders looking for RoomSketcher alternatives choose Cedreo because it is user-friendly, endlessly functional, and fast. With this platform, you get high speed, a development team that never stops working, and best-in-the-industry customer support. Cedreo saves time, empowers you to close more deals, and ramps up revenue for designers and builders of all skill levels.
Cedreo's user-friendly interface is simple and highly functional.
Cedreo's clear, easy-to-use software interface is simple enough for novice designers to use and feature-packed enough for seasoned home designers to create any type of floor plan imaginable. Import a floor plan or start a project from scratch. Draw walls with a few clicks, label rooms, and features, furnish the plan with more than 3,000 fully customizable home decor items, and save your photorealistic project rendering to your gallery or export it for client review.
"A simple user interface mixed with excellent customer service makes Cedreo a great addition to any building professional looking to expand their business." – Robert O.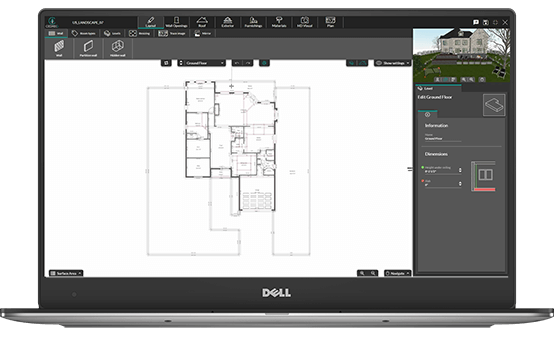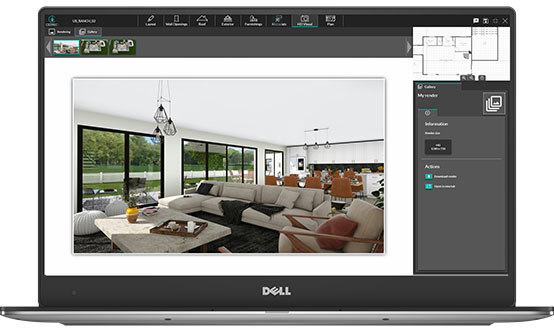 Cedreo builds your 3D design as you draw in 2D.
Cedreo is the RoomSketcher alternative that allows users to instantly see their 3D floor plan as they draw the plan in 2D. Simply draw your floor plan in 2D, arrange furniture in the 3D window, and then watch it render instantaneously in 3D.
"This product is excellent for presenting residential design concepts quickly and producing outstanding 3D renderings. " – James A.
Cedreo is the fastest floor plan and interior design software.
Save time with continuous, click-to-corner drawing, auto-roofing, real-time 2D and 3D visualizations, and tourable, photorealistic renderings that appear in minutes — not hours. Cedreo cuts design time by 50% on average.
"I especially enjoyed the auto-roofing option. It made a long story short, and did it with amazing lines." – Keith E.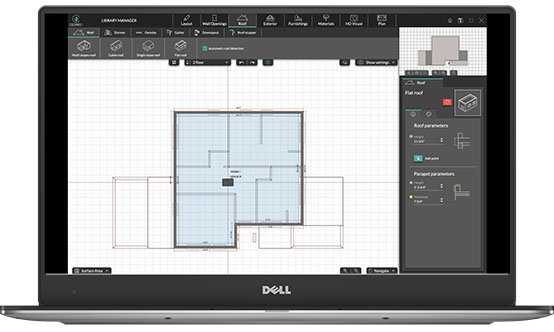 INCREASE NEW HOME SALES BY 40%
Cedreo is the RoomSketcher alternative that lets home builders, remodelers and interior designers plan their clients' dream homes in half the time and close more deals.
Cedreo comes with world-class customer support.
Do you have questions? Cedreo has answers. Cedreo's customer success team is available by phone, chat, and email. Pro and Enterprise users get a free one-on-one training session. We also have a video support library that offers short tutorials and answers common questions.
"Truly the best product support in my 30 years as a computer user." – Stephen T.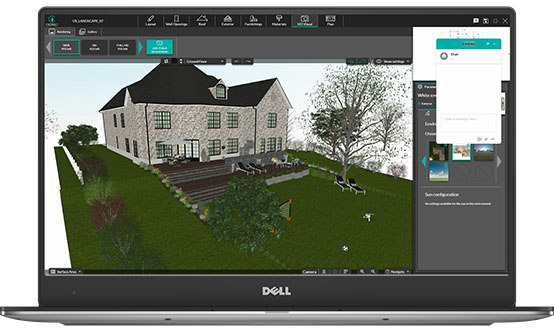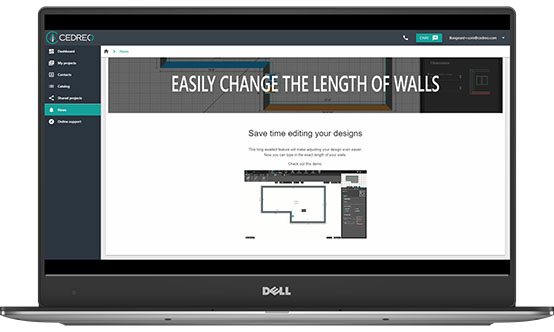 Cedreo is always innovating.
The Cedreo team never stops dreaming up new ways to make this 3D home design software the best among RoomSketcher alternatives. New features and capabilities are regularly rolled out. Cedreo users deserve more than just OK — they deserve the best alternative to RoomSketcher and the highest-quality floor plan design software on the market.
"The development team continues to expand the capabilities and the support team is knowledgeable and responsive. I heartily recommend the product." – James A.
Cedreo Is Right For You If…
You are frustrated with the low standards of floor plan design software companies.
You're a home builder, remodeler, or interior designer who is tired of clunky 3D renderings, glitchy user interfaces, hidden fees, and features that leave a lot to be desired. With seamless 3D visualizations, an intuitive user interface, and every feature necessary to create floor plans from scratch, Cedreo gives design professionals everything they need to get the job done.
You want your business to grow and thrive.
You need a RoomSketcher alternative that produces eye-catching designs to thrill your clients, save you time, and build your business. Saving time and money gives you the chance to bring in more business. This is how Cedreo gives home builders, interior designers, and remodelers the edge they need to outperform competitors and accelerate productivity.
You need full-space design functionality and the best-in-the-market user experience.
You want floor plan design software that offers all the functionality of CAD and none of the confusing user interface redundancies, time-wasting hoops to jump through, or upselling sales tactics that hold your designs hostage. No floor plan design software gives you more than Cedreo, starting with our 100% web-based free version of the software.
Don't Take Our Word For It
Our users are our favorite people — and not just because they give us great reviews! Cedreo puts interior designers, remodelers, and home builders first. That's how we get testimonials like this:
"It was easy to use, easily understandable, user friendly, and allowed us to have a wide range of design options to create the custom look he was going for. We were able to start with just a blueprint and work up to furnishing and materials in one afternoon!"
– Vanessa S.
"I love all the well thought out accessories it includes, it has helped our clients see what their home will look like before we start the building process. Thank you Cedreo!"
– Courtney S.
"Precise and intuitive controls, with easy 3-D object placement. The wide variety of materials, floor coverings and outside items for renderings is comprehensive."
– Natalia R.
"Cedreo helped us increase the output of renderings, decreasing overall costs of labor per customer."
– Sebastjan S.
Try the Best RoomSketcher Alternative Today
Design, architecture, landscape, and construction professionals agree — Cedreo is the #1 alternative to RoomSketcher available online. No home design tool offers more, and customer support is always on hand to make Cedreo work the way you need it to. Whether it's for your client's dream home or a multi-level commercial building, creating your floor plan will be easier, faster, and more affordable with Cedreo.