Looking for a Sweet Home 3D Alternative?
It's time for you to make the switch to Cedreo, the #1 Sweet Home 3D alternative. Stop dealing with an outdated interface and clunky 3D images. Cedreo's streamlined toolset and pro-level 3D renderings help you save time and land more clients like never before.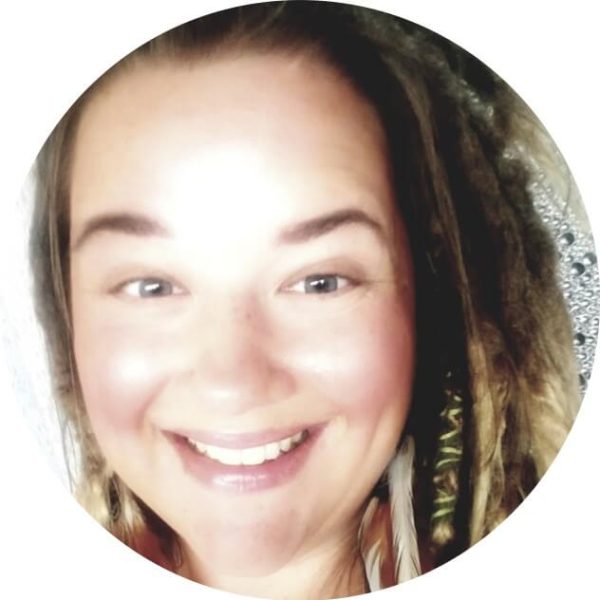 Why Professional Interior Designers Choose Cedreo Over Sweet Home 3D
More designers and builders are choosing Cedreo as their Sweet Home 3D alternative. With Cedreo's time-saving toolset, professional 3D images and personalized support team, it's easy to see why they're making the switch.
Cedreo allows you to work 100% in the cloud
Instead of being tied to your office computer, Cedreo's cloud-based software lets you access and edit your designs anywhere you have a laptop and Wifi. And with Cedreo's powerful cloud servers doing the heavy lifting, you don't have to deal with lagging software and 3D images that take hours to render.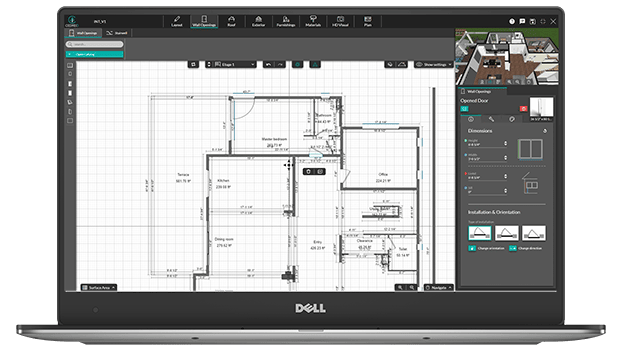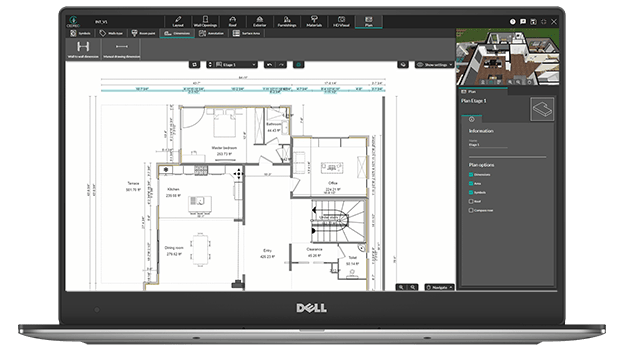 Cedreo helps you create detailed, professional 2D & 3D floor plans
All home designs start as a basic 2D floor plan. Creating one in Cedreo has never been easier — all it takes are 4 clicks to get started. Its smart drawing tools work with you to streamline the process. Then, Cedreo saves you loads of time by automatically creating a 3D floor plan as you draw in 2D.
Learn more about Floor Plan Software
Cedreo's robust & ever-growing library of design assets includes 7,000+ items & materials
Most housing professionals are quickly frustrated by the limited number of 3D items in Sweet Home 3D's object library. With Cedreo you get a growing library of over 7,000 high-quality 3D objects and materials — from hardwood floors to bedroom suites. And there's no complicated process to import 3D files into your designs. Just drag, drop and customize as needed.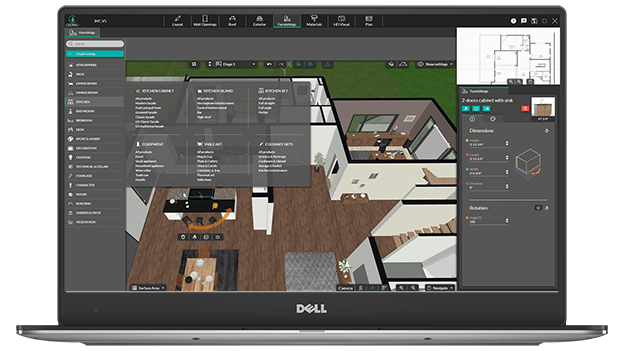 "Cedreo's library of furniture, decor and covers is constantly growing. If something is missing that I need I let my CS Manager know and they work on creating it"
Josh T.
Cedreo helps you generate photorealistic visualizations of every room
Most 3D renderings from home design software like Sweet Home 3D fall short of a professional's expectations. Cedreo is different. Its photorealistic visualizations show your design with realistic textures and accurate lighting effects including shadows and reflections. And best of all, they're easy to create even if you don't have a 3d design background.
Learn more about 3D Renderings
Cedreo's intuitive interface streamlines project design
Instead of a clunky interface and outdated tools, Cedreo's intelligent toolset is easily manageable from the first time you use it. The learning curve is so shallow that most new users can create their first set of 3D home plans in just a few hours. With a streamlined design workflow, you'll have more time for perfecting your designs and landing more clients!
Cedreo Is Right For You If…
You are a professional interior designer, home builder, remodeler, or real estate agent.
Whether you're working on a small basement remodel, virtual property staging or a new home build, Cedreo is the software for you. It's got all the tools you need to help streamline your design process and take your business to the next level.
You want intuitive design software that requires no special training.
Tired of complicated design programs that still fall short of what you're trying to accomplish? Cedreo's tools are both powerful and easy to use. That means you can quickly create accurate floor plans and realistic renderings even if it's your first time using the software.
You want cloud-based software that you can use anywhere, anytime.
Instead of being tied to your office computer, why not view and edit your designs anywhere you have a laptop and Wifi? That's why Cedreo's cloud-based software is great for housing professionals on the go.
You want first-class customer success support at your fingertips.
You can't afford to get behind on a project because of spending hours searching through forums to find the answer to a question. Cedreo's world-class support team works to keep your projects on schedule. Got a question? Just reach out to your dedicated support manager and get personalized help.
Don't Take Our Word For It
At Cedreo, we put our customers like you FIRST. That's why they give us great reviews like these!
"This software is easy to use and gives me the ability to let our customers see the finished product of their home before it's built. Many customers have a hard time visualizing typical construction plans, but the 3D view lets our customers get a true feeling of the finished product they will be getting. There are many customizable furniture and household items to give the 3D views a very professional outcome." – Gail B.
"Cedreo has been amazing customer service-wise. Whether or not it was a support issue, adding additional artwork, or just general account questions they are always responsive and timely. They really make sure you are a part of the team and that your feedback is heard. Their instructional videos are very helpful when it comes to learning programming as well." – Maria T.
"Cedreo is so easy to view in 3D, navigate around in the space, and to create a house in hours, not weeks. It's the best consumer 3D program I have used to date." – Daniel K.
"It is very user friendly and my customer success manager is always willing to help. They take feedback well and strive to accommodate your needs." – Kevin S.
Try the #1 Sweet Home 3D Alternative Today