Accurately Measure
and Draw Floor Plans to Scale
Pro tips to help you measure and draw floor plans faster than ever.


Easily add measurements and view total area dimensions


Draw and print floor plans to scale in hours not days


Render plans into photorealistic images in 5 minutes
How to Accurately Measure Floor Plan Dimensions
Now that you have sketched a layout and measured the dimensions, it's time to draw the final floor plan to scale so it can be shared with your team and clients.
You could use a CAD program for this step, but modern home design programs like Cedreo make it so much faster.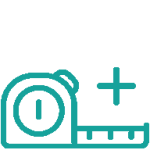 Measure the room or building perimeter
Begin by measuring the perimeter, starting with the longest wall. As you measure, start drawing a rough sketch of the space and add notes with the dimensions. If you're running your tape measure along the floor, be sure to account for any baseboard trim. This could affect your measurement by ¾" or more.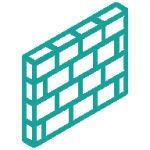 Measure interior and exterior walls
Now, continue measuring the remaining interior and/or exterior walls. Don't worry about door and window openings at this point. As you measure, add the walls and accompanying measurements to your sketch.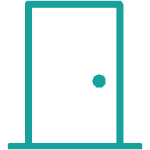 Measure doors and windows
When measuring an opening, start by measuring from the nearest corner to the inside of the door or window jamb. Then measure the width between each side of the door or window jamb. Don't forget to measure the height of each window or door, as well as how many inches it is from the floor (in the case of the windows).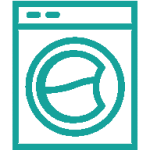 Measure any exisitng or new built-in fixtures
Next, you'll want to measure any existing built-in fixtures such as built in cabinets, bookshelves, entertainment centers, or murphy beds. This will come in handy later when creating the 3D plans.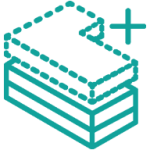 Measure wall elevations
Mark the height of the walls. If needed, you can make an elevation sketch that is basically a view of a wall as if you were looking straight at it. An elevation sketch is a good place to mark the height of windows, cabinets, and other fixtures.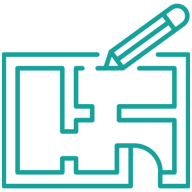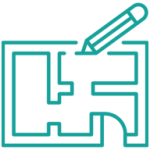 Take note of room layout and dimensions
Review your notes and complete your sketch of the space. Double-check what you've measured and make sure you're not missing anything. A complete set of dimensions will streamline the drawing process once you're ready to create the floor plans to scale.
Examples of Floor Plans with Measurements
Create stunning 2D & 3D floor plans to scale online with ease with Cedreo.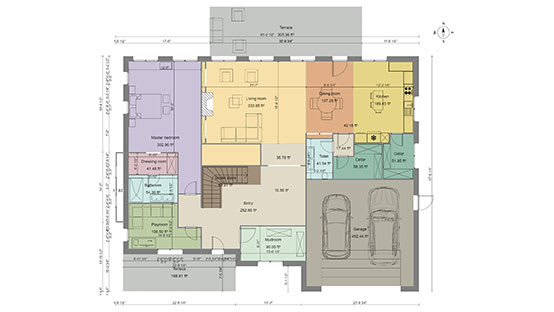 2D Floor Plan with Dimensions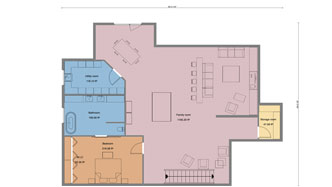 Renovation Floor Plan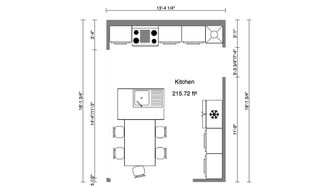 2D Kitchen Floor Plan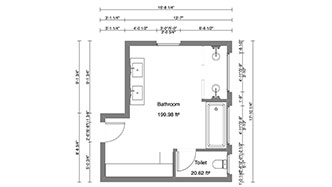 2D Bathroom Floor Plan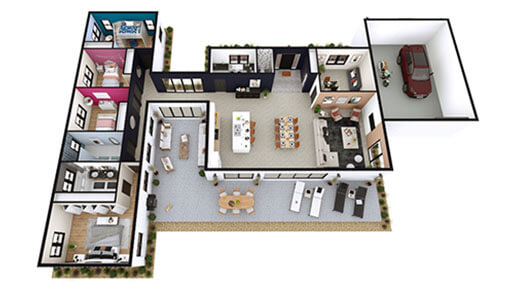 3D Floor Plan to Scale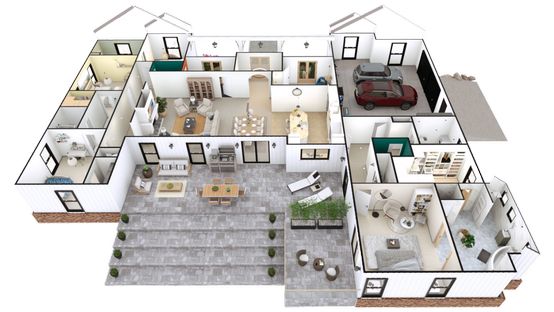 Real Estate Floor Plan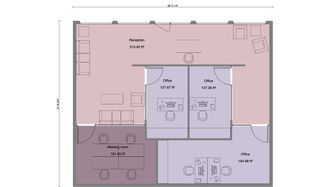 Commercial Floor Plan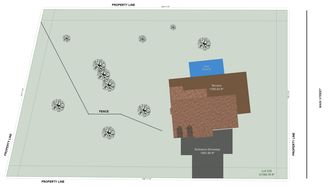 Site Plan to Scale
Floor Plans to Scale FAQs
What are the main types of scales used for drafting?
There are four main scales used based off of the intention of the floor plan – mechanical engineer's scale, civil engineer's scale, architect's scale, and the metric scale.
What is the best scale for a floor plan?
For almost any plan – site plans, elevation plans, and interior floor plans – the scale used is 1:500 or 1:100. This means the real measurements are 100 times longer than they are on the plan.
Should I create floor plans to scale online?
Most professionals have moved to online floor plan software to create their designs. Most software offer a free project or trial to test the software to see if it's right for you.
Should I label each room on my plan?
If the floor plan includes multiple rooms, it's helpful to label each (kitchen, living room, master bedroom, etc.). This is especially helpful for clients because it makes the 2D plans easier to understand. And once you're finished, you'll be able to see the surface area calculations for each room type.