Small Office Floor Plans
Quickly create practical small office floor plans that work for you and your clients


Create small office floor plans in minutes…not hours.

Duplicate floor plans to build small offices within a larger floor plan.


Generate stunning 3D renderings in 5 minutes.
Small Office Layout Considerations
When creating floor plans for small offices, there are 6 things to keep in mind.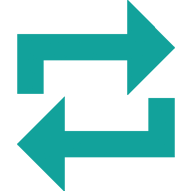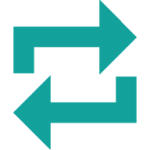 Flexibility
Office space needs can easily change over the years. If this might be the case for your clients, it's best to limit the number of permanent walls you include in your designs. Instead, make better use of temporary partitions or cubicle systems since they can easily be reconfigured as needed. You can also create a more flexible space by designing multi-use areas that work for a variety of purposes.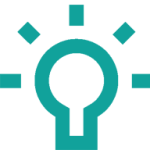 Lighting
Be sure to include a variety of different lighting sources in your clients' small office plans. Making good use of natural light helps reduce energy costs while also adding to workers' sense of happiness. Then, combine natural lighting with daylight-colored task lighting to illuminate each person's workspace and improve alertness.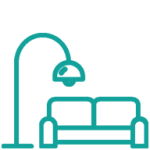 Furniture
An uncomfortable office chair or a desk that's too small can make a workday seem to drag on forever. That's why it's important to choose office furniture that provides a comfortable and ergonomic place to work. Look for desks, chairs, and other office furniture that are versatile and easy to adjust based on each person's height and body shape.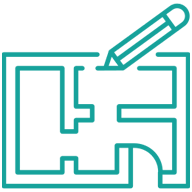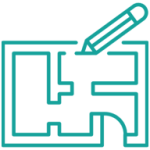 Space and Placement
As you work with your clients, consider how their employees will need to interact with each other. If their employees need to exchange ideas often with each other, consider designing a more open office layout. On the other hand, if certain employees need to concentrate for long periods on detailed tasks, it's best to give them a more private workspace to avoid distractions.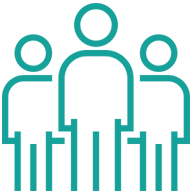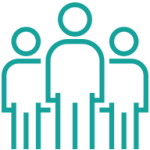 Collaboration
More and more companies are prioritizing collaboration and interaction between their employees. That's why it's important to include areas that facilitate interaction and encourage creativity. This could include open floor plans, casual meeting areas, and even larger break rooms.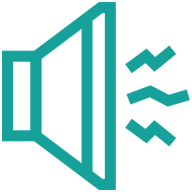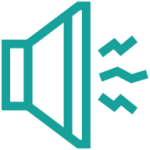 Noise
Make sure employees who need to concentrate on detailed tasks won't be disturbed by noises from break rooms, telephones, and printers. You can do this with sound-absorbing furniture and partitions with acoustic insulation.
And if you're designing a small home office floor plan, it's best to position it away from living rooms and children's play areas to minimize noise and promote concentration.
Small Office Floor Plan Examples
Check out some examples of real small office layouts created with Cedreo. These floor plans showcase different layouts depending on the client's needs and constraints.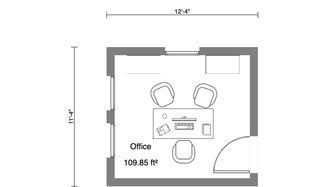 2D small office floor plan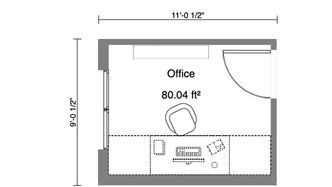 Small office floor plan closed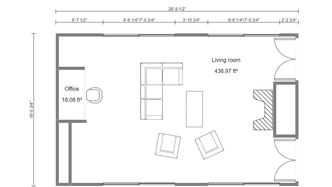 Home office floor plan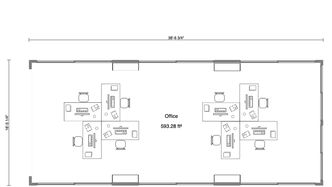 Office floor plan with dimensions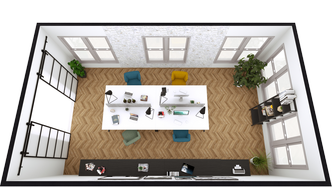 3D small office floor plan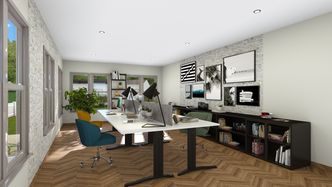 Rendered small office floor plan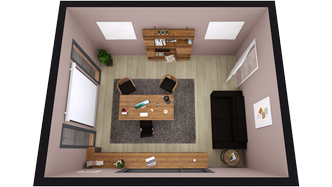 Client-focused small office floor plan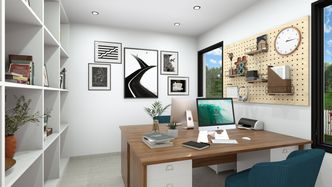 Small office floor plan for two people
Small Office Floor Plan FAQs
Below are answers to frequently asked questions about small office floor plans.
What's the best way to maximize small office space?
The three best ways to maximize small office space is natural lighting, functional furniture pieces, and making it a flexible space. Adequate natural lighting helps to make your space feel bigger. Find furniture that is multi-purpose to make the space more flexible and functional.
Can I create 2D & 3D floor plans with Cedreo?
Yes! Cedreo's dual-window view shows you your 3D design in real-time as you draw in 2D. Then you simply switch to the 3D view to add 3D furnishing, materials, and products.
How will I know if everything will fit in my small office space?
Cedreo allows you to add dimensions for everything…walls, doorways, windows, appliances, and furniture. Once you have the basic floor plan in place with dimensions, you can test to view what different-sized furniture will look like in the space.
Can I create multiple offices on one floor plan?
Yes! Cedreo's floor plan software helps you create an entire home or commercial space. So, create a small at-home office, or an entire company office space!