Studio Apartment Floor Plan
It's never been easier to create functional studio apartment floor plans your clients will love.


Create Floor Plans in 50% of the time

Save floor plans to create multiple design options


Generate photorealistic visualizations in 5 minutes
6 Studio Apartment Floor Plan Considerations
Creating a floor plan for a studio apartment is uniquely challenging. You have to fit an entire home – kitchen, bedroom, bathroom, dining room, & living room – into a single room. Before starting, it's important to discuss your client's needs to determine if they prefer an open space or one that's divided into separate areas.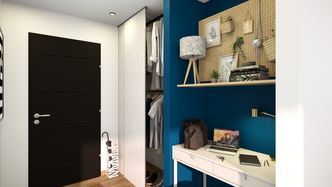 Define Functional Areas
Even without any walls and doors, you can still find ways to define each functional area of a studio. A popular way to do this is by using different paint colors and covering materials on floors and walls. Cedreo makes it easy to do this even in open-space layouts. Another way to define a zone is to use large area rugs. Try putting one under the sofa and coffee table, or under the bed and sleeping area. With limited square feet available in the small space of a studio apartment, interior design is essential to get the most out of the space area.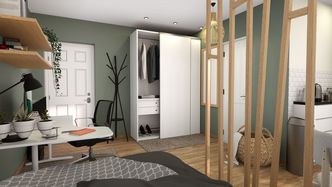 Use Storage Pieces to Create Separation
Instead of using folding room dividers, create separation with storage pieces. This helps divide the studio while providing some much-needed storage space. Use a trunk or entertainment center for a little extra separation without making the spaces feel too cramped. Or you can add a tall bookshelf or cabinet for a more defined separation.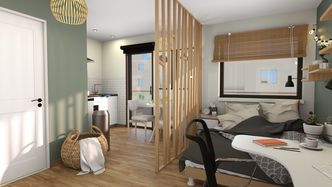 Create a Private Sleeping Area
Some clients prefer to hide the sleeping area as much as possible. One way to do this is by placing furniture at the foot of the bed. Try a console table and sofa combination to create a sense of separation. If they want a more private sleeping area, consider adding a tall bookshelf or wardrobe cabinet as a room divider with storage. And if the space is limited, add a simple hanging curtain that can be pulled back during the day.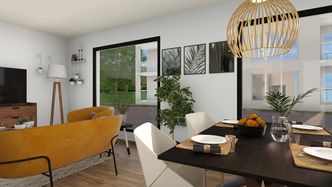 Maximize Lighting
Nothing makes a small space look bigger like more light. Be sure to place furniture so as not to block natural light coming in through the windows. Use thin curtains for privacy that still let in as much sunlight as possible. Adding strategically placed mirrors and light-colored paint will reflect light and make the space feel larger. And if you have to supplement with artificial lighting, use a variety of lights – ceiling lights, table lamps, and floor lamps.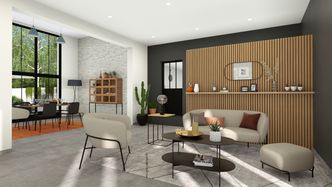 Decorate with Floating and See-through Furnishings
Floating furniture can help break up the open space without making it feel more confined. Instead of placing the sofa along a wall, try placing it away from the wall to divide the living room area from the rest of the studio. See-through furniture is another smart choice. A glass coffee table is functional but doesn't appear to take up any floor space. You can also use a tall see-through bookshelf. It has extra storage, and the open sides will still let plenty of light through to the rest of the studio.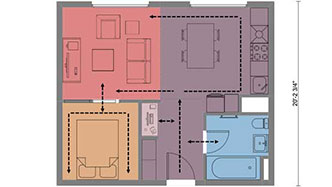 Consider living habits
This last key layout consideration takes into account all 5 considerations previously evoked. It's important to create a functional as well as harmonious space. Studio apartments are usually limited in space which is why everything must be carefully taken into account. We learn through trial and error which is why with Cedreo you can create as many studio floor plans as needed in order to get the perfect version to present to your clients.
Studio Apartment Floor Plan Examples
Here are some amazing examples of studio apartment layouts.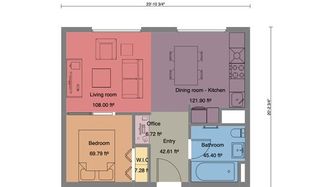 300 sq ft studio apartment floor plan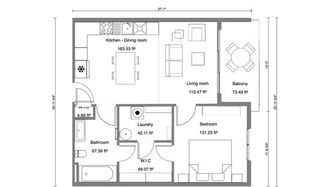 One-bedroom apartment layout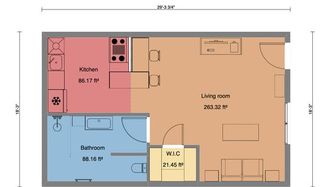 Small studio apartment floor plan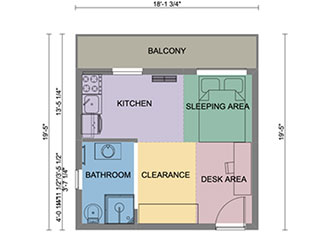 200 sq ft studio with balcony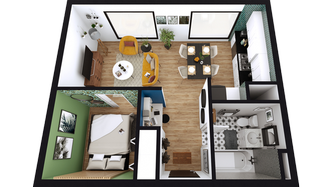 Studio apartment layout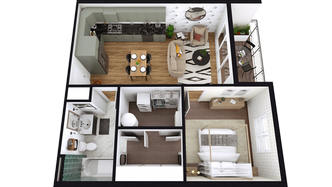 One-bedroom studio apartment floor plan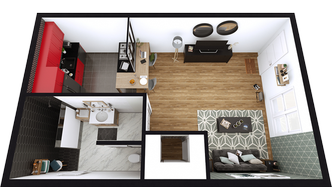 Narrow studio apartment floor plan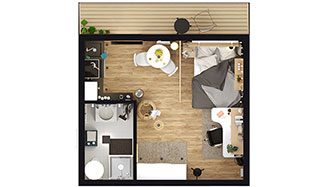 Small studio with a space divider
Studio Apartment Floor Plan FAQs
Here are some frequently asked questions about studio apartment floor plans answered.
What is a studio apartment?
The specificities that qualify a studio apartment is that it contains one main room which combines kitchen space, living space, and bedroom space all in one.
Do I need both 2D and 3D floor plans?
The more the merrier as they say! 2D and 3D floor plans complement each other as they each serve a specific purpose. 2D floor plans enable you to communicate the technical properties of a construction project. Whereas 3D floor plans help project visualization and layout, especially when paired with our 3D renderings.
Can I use an already existing studio apartment floor plan?
With Cedreo you can import a studio floor plan you already have as a jpeg and draw over it to change what needs to be changed as part of your construction project.
How to decorate a studio apartment?
Our Home Design Software helps you easily furnish and decorate a studio apartment construction project thanks to our Furnishing and Materials step. From Atmosphere packs to furniture and decoration packs we've got it all!