Tiny House Floor Plans
Create tiny house floor plans in just a few minutes for beautiful visualizations


Create tiny house plans in minutes, not hours


Duplicate tiny home floor plans instead of starting from scratch


Generate photorealistic visualizations in 5 minutes… or less
6 Important Tiny House Floor Plan Considerations
Because of the limited space, you have to work with, tiny home plans can be difficult to create.
Here are 6 key things to keep in mind so your layouts can meet your clients' needs.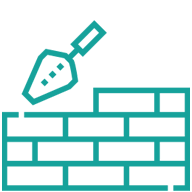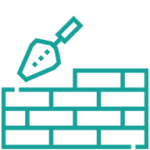 Foundation
It all starts with the foundation. Will it be mobile or stationary? If it's a tiny house built on solid ground, then you have a lot more flexibility when it comes to the layout. But if you're designing a tiny home on wheels (THOW), then you're confined to the size of the trailer and transportation laws.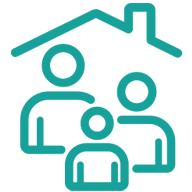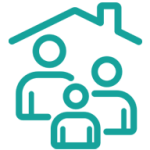 Number of Occupants
The next factor that'll impact a tiny house floor plan is how many people will be living there. More people means more sleeping areas, and sleeping areas take up a lot of space. Also, with more people in the house at once, you'll need to leave extra space for getting around.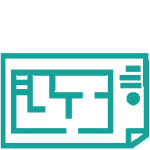 Space and Layout
When it comes to the home's space and layout, it's important to have a clear understanding of your client's needs and wants. That'll help you create a tiny house layout that fits their lifestyle.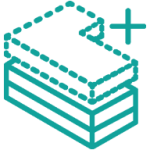 Loft or Single-Level
Tiny homes with a loft make excellent use of space. However, there can be some drawbacks like climbing a ladder to access the loft and limited headroom. Single levels are nice for single people or couples who don't want to hassle with climbing up and down a ladder to get in bed. And without a loft, you can have a taller ceiling in a smaller trailer which makes the space feel more open.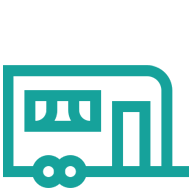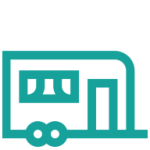 Foundation or House on Wheels
It's important to know upfront if the tiny home needs to be mobile or if it will be staying in one location. A mobile tiny home will have to fit on a trailer, which limits its size. A tiny home staying in one place means a foundation will need to be accounted for.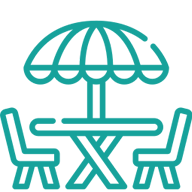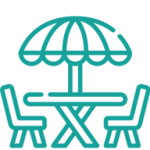 Outdoor Living Space
When living with limited indoor space, outdoor living space becomes an important factor. Consider adding a covered outdoor patio that can be used even when the weather isn't ideal. Or take advantage of your square footage by adding a rooftop patio.
Tiny House Plan Examples
Check out some examples of real tiny house plans you can create with Cedreo.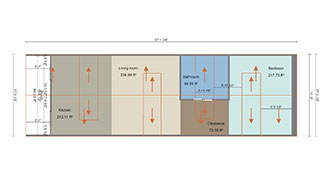 2D Tiny House Floor Plan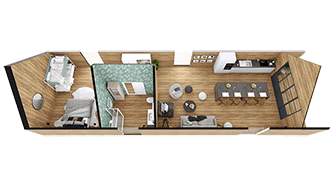 3D Tiny House Floor Plan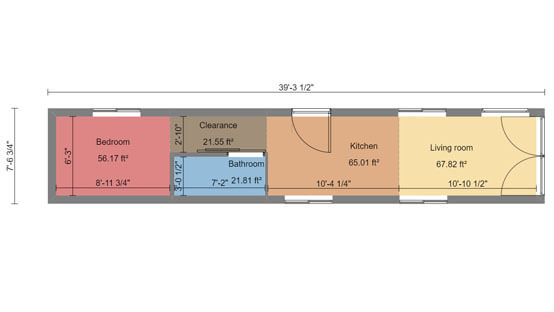 2D Tiny Home Floor Plan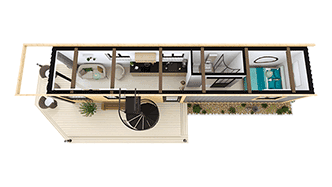 3D Tiny Home Floor Plan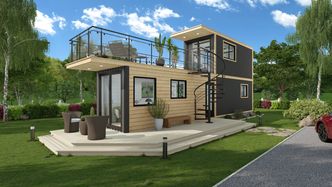 Exterior Rendering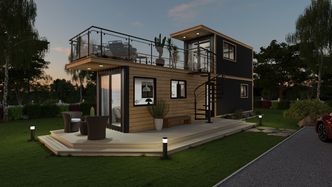 Exterior Rendering at Night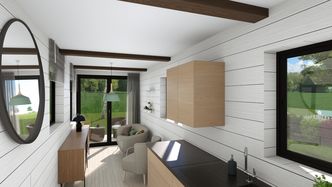 Interior Rendering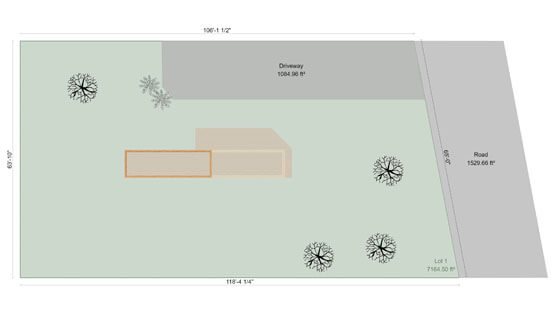 Tiny House Site Plan
Tiny House Floor Plan FAQs
Here are some answers to frequently asked questions about tiny houses.
How big is a typical tiny house floor plan?
A tiny house can really be any size your client wants it to be, but a typical tiny home is between 60 and 400 square feet.
How much space should a bathroom take up on a tiny house floor plan?
The rule of thumb for the bathroom footprint should be approximately 25% of the ground floor footage, which should be about 25 – 50 sq ft.
Is it less expensive to have a tiny house on wheels or with a foundation?
Generally, a tiny house on a foundation costs less over time. The wear and tear are much more significant on a mobile tiny home, so upkeep can be costly.
What size kitchen is best for a tiny home?
For an average-sized tiny home, the kitchen usually takes up about 70-80 sq feet. Obviously, this is very small compared to traditional kitchens, so getting creative with storage and appliances is a must.