As a construction professional, you understand that every great home remodeling project begins with a great set of drawings, designs and blueprints. When done correctly, they can lay the groundwork for precise budgets, efficient project management and excellent results for clients.

Outsourcing these tasks to an engineer or design professional can cost a significant amount of time and money that would be better spent serving your client. Luckily, advanced technology is allowing general contractors to complete this stage in-house using home remodeling software.

There are so many different home remodeling softwares on the market that it can be difficult to know which option is best suited for your business. In this article, we've broken down the features, ratings and applications of the 10 best remodeling softwares available in 2023.

Keep reading to find the perfect home design software for your business.
1. Cedreo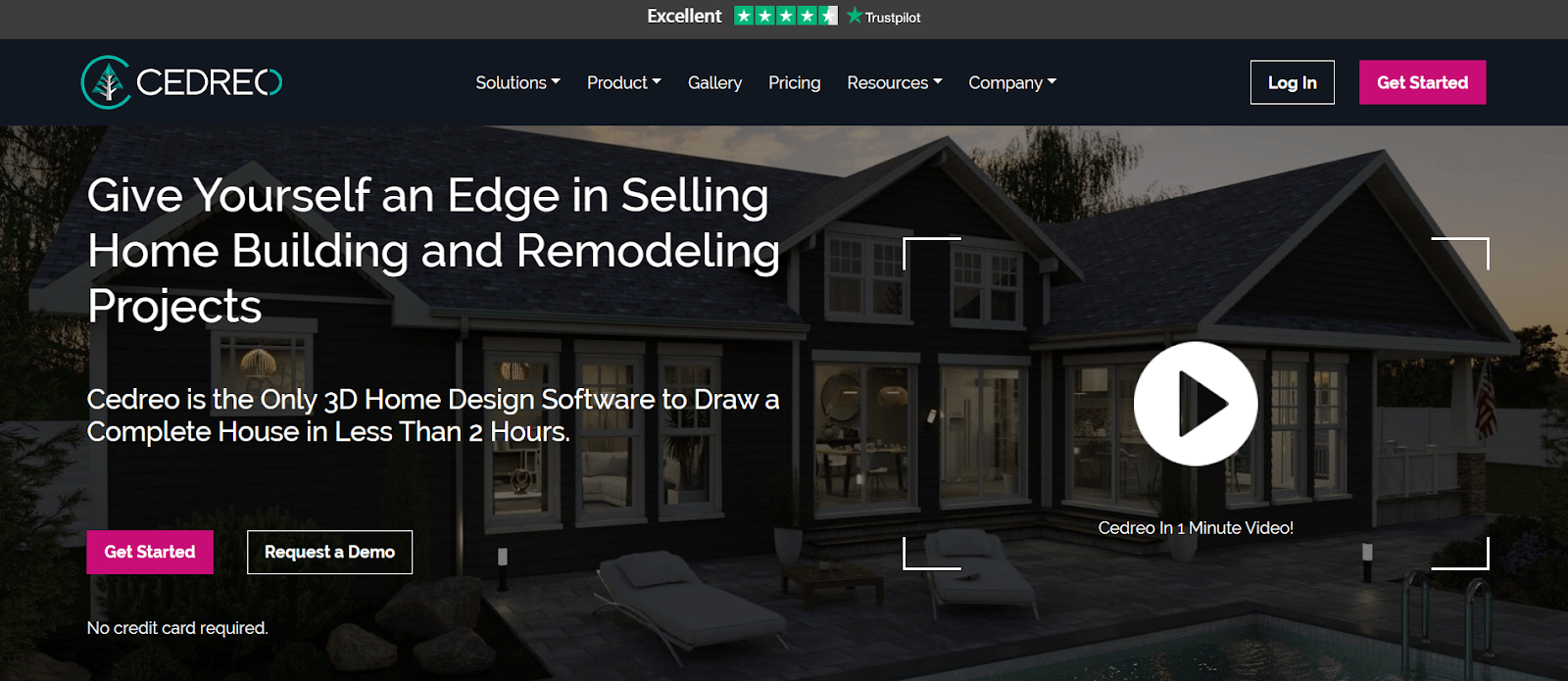 Best For: General contractors and construction professionals

Available On: Any device—the software is 100% cloud-based.

Rating: 5 stars

App Overview: Cedreo is the only 3D home remodeling software that allows general contractors to draw a complete house in less than two hours. This makes it an ideal solution for home building professionals who want to save time and money by completing the design process in-house.

Cedreo is completely cloud-based and user-friendly, meaning your team won't need fancy technology or advanced training to get the most out of the software. Create accurate layouts, precise blueprints, 3D designs and project-ready drawings in a fraction of the time, allowing you to streamline your pre sales phase.

Finally, Cedreo also allows users to create stunning photorealistic renderings of the home remodeling plans that will impress customers by allowing them to experience the completed project before construction even begins.

Pricing/Trial: Sign up to start using the free version today.
2. Room Planner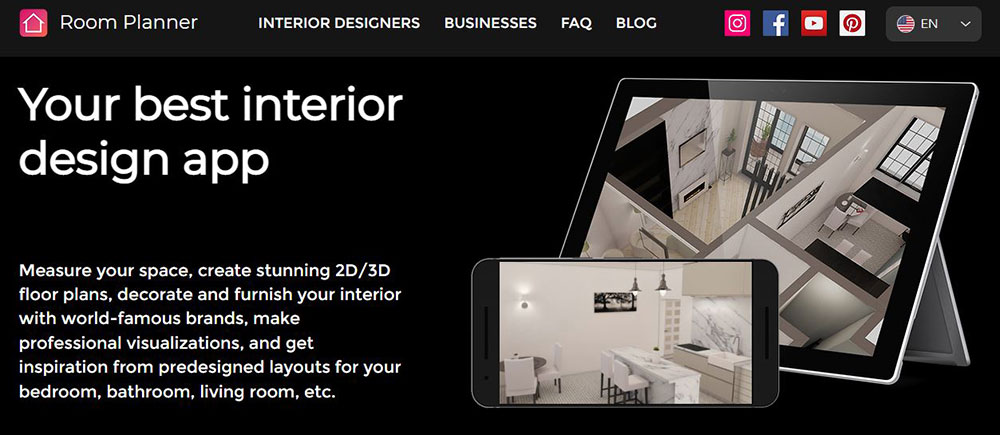 Best For: Homeowners

Available On: IOS and Android

Rating: 4.4/5

App Overview: Room Planner is a home decorating app that allows users to build floor plans and decorate rooms. It is user-friendly and simplified, making it intuitive for homeowners to navigate.

Homeowners looking for inspiration for their next remodeling project can select from a library of existing layouts for kitchens, bathrooms, home offices, bedrooms and more.

Pricing/Trial: Free with in-app purchases.
3. Houzz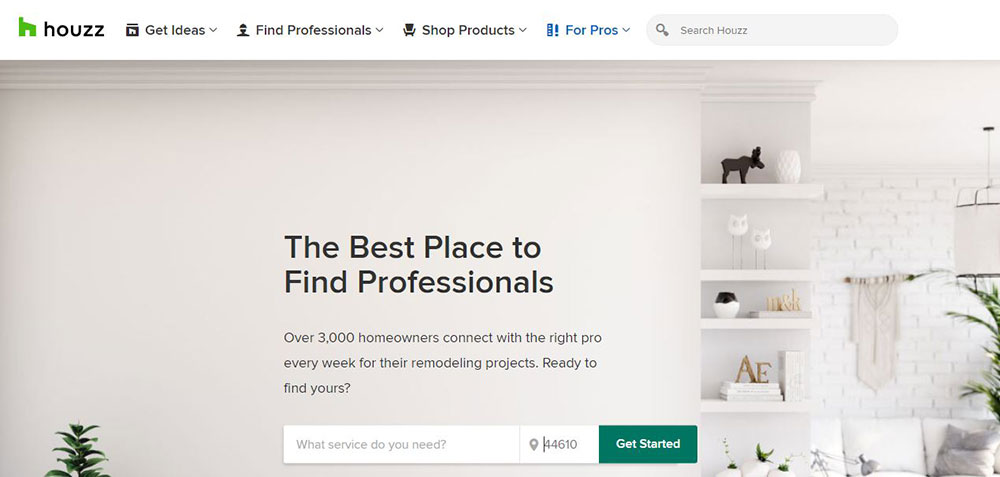 Best For: Homeowners looking to connect with builders

Available On: IOS and Android

Rating: 4.7/5

App Overview: Houzz is a great choice for homeowners looking to connect with builders to make their home remodeling plans a reality. The app is a multifunctional tool that allows users to plan and design their home remodel project, then review local contractors available to complete construction.

Whether you're in the inspiration, design, or building stage Houzz has a variety of features that are focused on ensuring homeowners can access the tools they need to get their renovation plans started.

Pricing/Trial: Free
4. iScape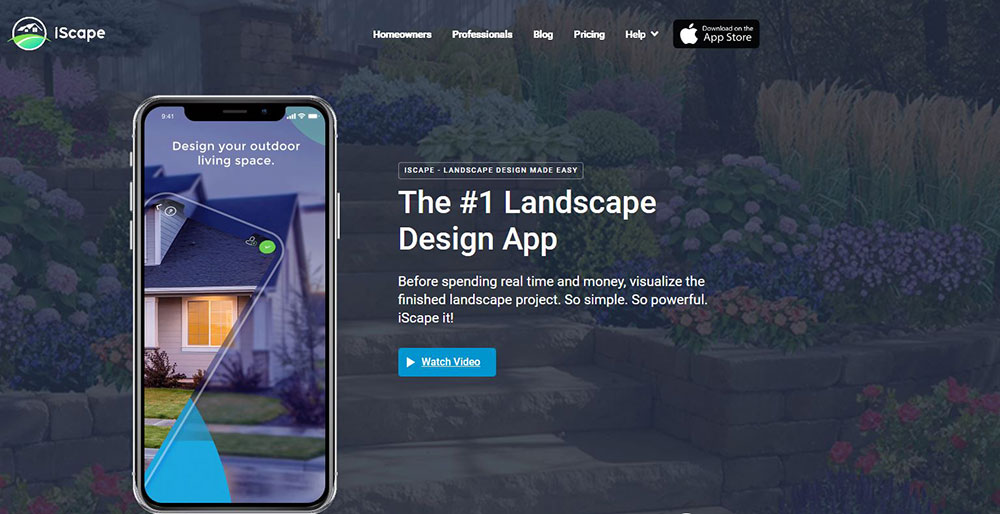 Best For: Landscaping

Available On: IOS

Rating: 4.5/5

App Overview: iScape is the go-to choice for any landscaping or outdoor projects. It is designed for homeowners and landscapers to plan yard remodeling projects and garden additions or to develop a landscaping plan for a large renovation or addition project.

In addition to providing landscaping planning tools, iScape also provides professional advice on lawn and garden maintenance, landscaping tools and more. The app also connects users to professional landscapers that can help them complete their projects.

Pricing/Trial: Free with in-app purchases
5. MagicPlan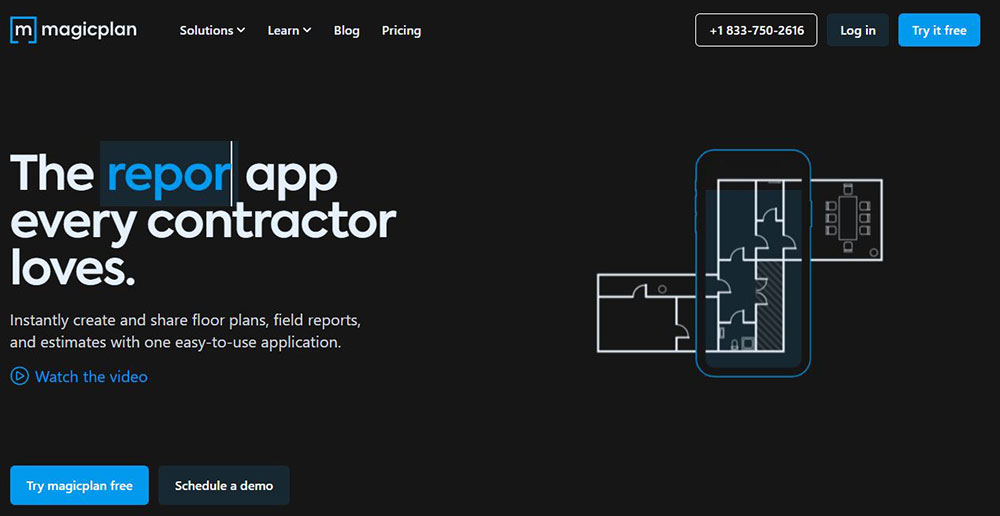 Best For: Design inspiration

Available On: IOS and Android

Rating: 4.6/5

App Overview: Magicplan is the best home remodeling app for getting inspiration and visualizing changes in the early stages of planning. While it doesn't produce high-level blueprints or layouts, it can allow homeowners to general an interactive floorplan using their phone camera.

The result is an estimate and rough floor plan to bring to a contractor to communicate exactly what kind of project you're looking for. Just don't be surprised if the contractor's estimate is different. Magicplan's estimates are meant to provide a general range to support the planning process.

Pricing/Trial: Free
6. Photo Measures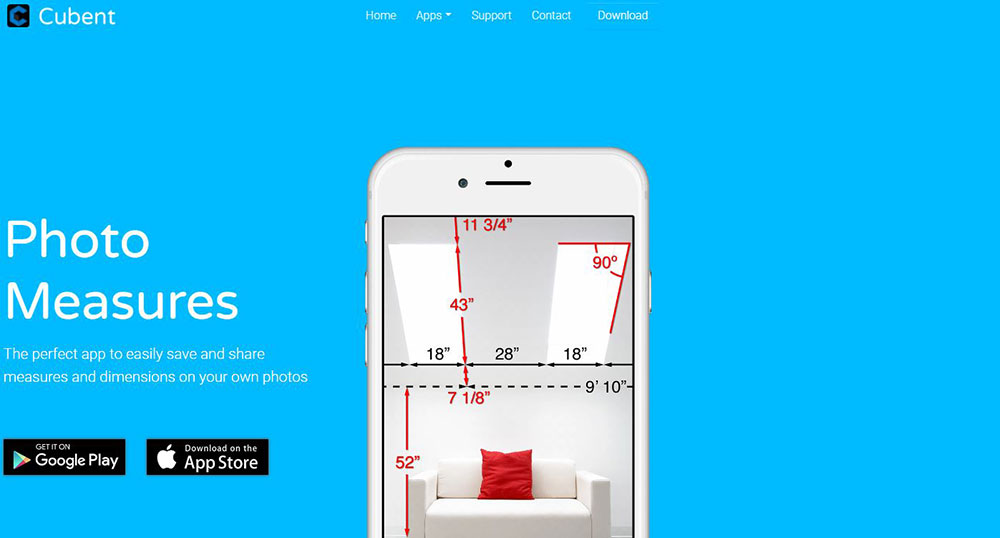 Best For: DIYers

Available On: IOS and Android

Rating: 4.5/5

App Overview: Photo Measures is a great tool for DIYers who are undertaking the task of doing their own home or room renovation projects. The app allows users to take measurements from a series of photos of rooms in order to have measurements for purchasing the correct amount of materials.

Pricing/Trial: $6.99 on IOS and $4.99 on Android
7. RoomScan Pro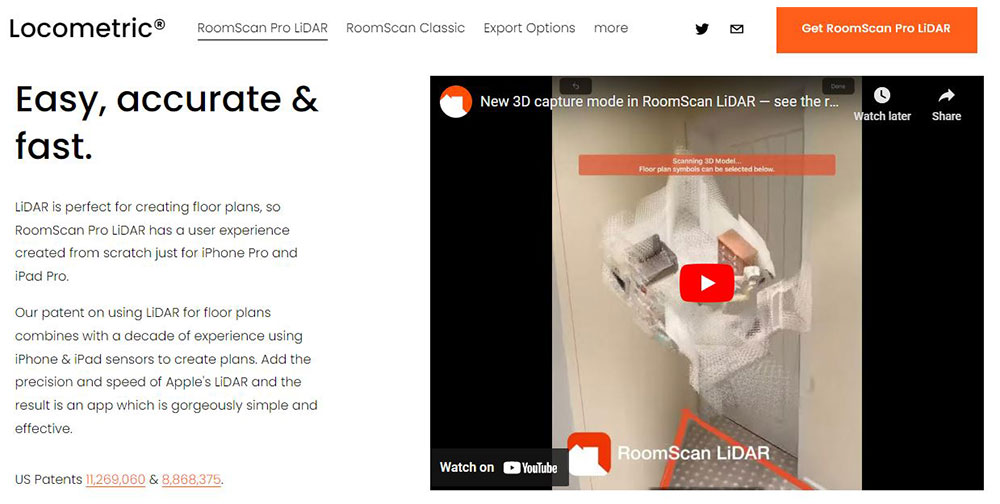 Best For: Homeowners completing small projects

Available On: IOS

Rating: 4.3

App Overview: RoomScan Pro is a simple solution for completing measurements of hard-to-reach or irregular areas. Using advanced camera technology, the app can provide surprisingly accurate measurements in real-time.

Homeowners undergoing their own home remodeling projects without the help of a general contractor will benefit from this tool that improves accuracy and limits expensive mistakes such as material waste.

Pricing/Trial: Free with in-app purchases.
8. Roomle 3D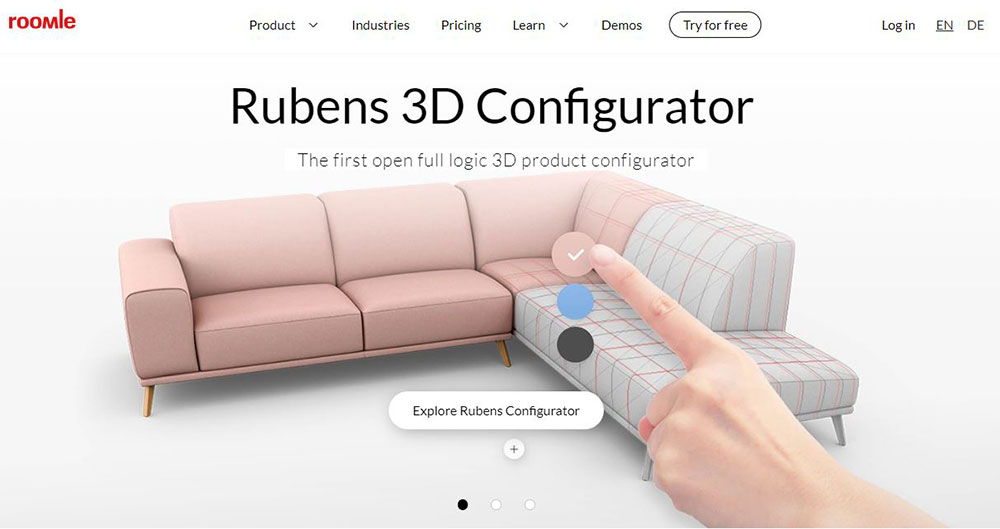 Best For: Design inspiration

Available On: IOS

Rating: 4.1/5

App Overview: For larger projects, Roomle 3D is a great resource for drawing floorplans and decorating the new space. The app allows users to create 2D and 3D designs that can be furnished and decorated as per the homeowner's tastes.

The end result is a better understanding of the finished project to inform the formal planning process conducted by a general contractor.

Pricing/Trial: Free with in-app purchases
9. Foyr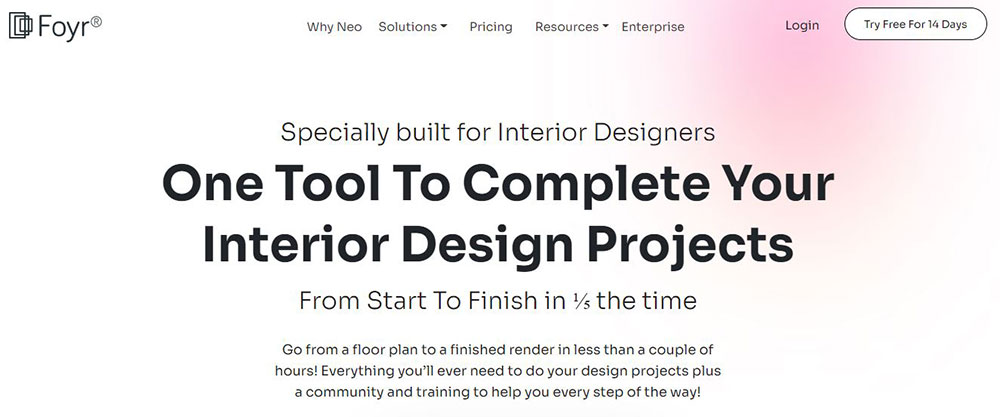 Best For: DIY house flippers

Available On: Browsers on all devices

Rating: 4.2/5

App Overview: Browser-based program Foyer Neo is an ideal design and visualization solution for complex DIY projects such as house flips and large remodels.

It's ideal for users who want to expedite the design process since Foyr offers the ability to select from a series of pre-built designs to avoid creating everything from scratch.

It also provides design inspiration and AI assistance to make the design process as simple as possible.

Pricing/Trial: $59 monthly after the 14-day free trial.
10. SketchUp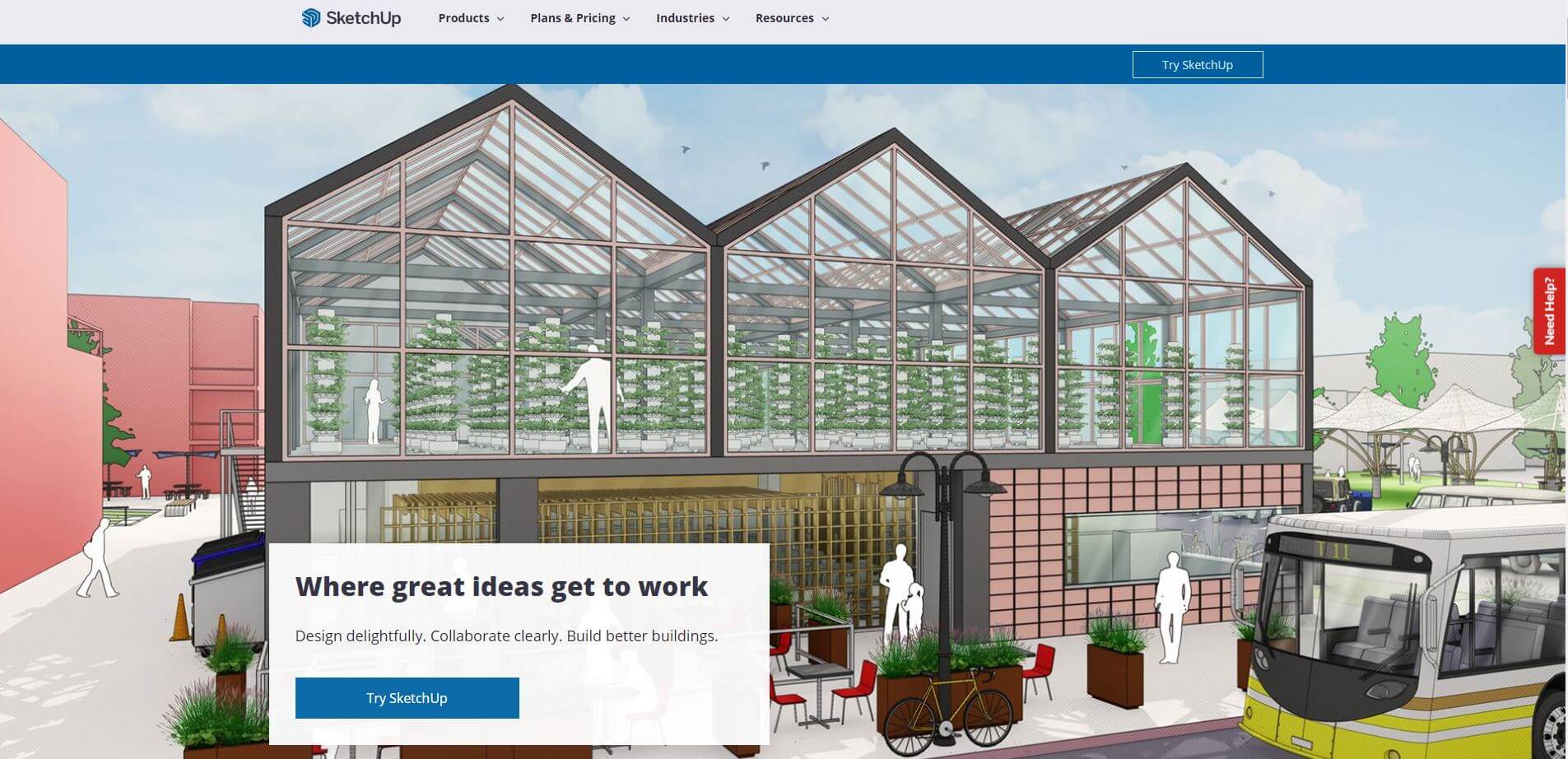 Best For: DIY Kitchen remodeling projects

Available On: Desktop and web

Rating: 4.5/5

App Overview: SketchUp is a popular design program that can help improve the early stages of the remodel design process. The program is multifunctional, allowing users to gain inspiration as well as develop plans for construction.

Pricing/Trial: Starting at $119 annually
Design Your Next Home Remodeling Project in Cedreo
That concludes our list of the best home remodeling software. Whether you're a general contractor or a DIYer, you'll find the perfect design tool for your next project on this list.

Home building professionals who want to streamline the presale and design process by creating precise and beautiful drawings, designs and 3D visualizations choose Cedreo. Get started using the free version today.