Looking for a SketchUp Alternative?
Switch to Cedreo, the #1 SketchUp alternative for builders, remodelers, and interior designers! Stop losing time with SketchUp's complicated tools. Start using Cedreo, the 2D and 3D design software that's engineered to save contractors like you loads of time and money.

Join thousands of housing professionals who've already made the switch. See why they choose Cedreo as their preferred 2D and 3D home design software.
Why Professional Home Builders and Designers Choose Cedreo Over SketchUp
Feeling overwhelmed with complicated 3D CAD programs like SketchUp? Struggling to find the best SketchUp alternatives that work for your business? Here are 5 reasons why your contractor, remodeler, and designer colleagues feel Cedreo is a good alternative for their businesses.
Cedreo Was Made Specifically for Housing Professionals
Unlike SketchUp, Cedreo is not a do-all 3D modeling program with complicated features you'll never use. Cedreo does exactly what construction, remodeling, and design professionals need it to do, and it does it fast! There's no need to sift through endless 3D CAD tools just to figure out how to add a window or a roof. Cedreo's drag-and-drop features, intuitive tools, and advanced customizations were created specifically with housing professionals in mind.
"Cedreo is so easy to view in 3D, navigate around in the space, and to create a house in hours, not weeks. It's the best consumer 3D program I have used to date." – Daniel K.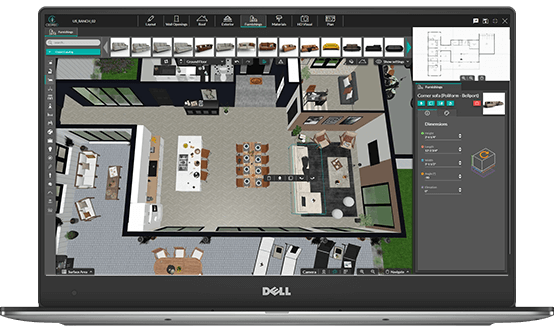 Cedreo Has Exactly What You Need – No Add-Ons Required
Cedreo is a great SketchUp alternative if you don't want to worry about purchasing additional plugins, add-ons, or extensions. Want to create a photorealistic rendering? Access thousands of materials, pieces of furniture, and other design elements? Decorate a room with one click? Do it all with Cedreo — no need to worry about add-ons, plugins, or hidden fees.
"Impressive. After seeing a lot of systems, this is hands down the best I've seen." – Miguel V.
Cedreo Is Easy to Use
Feeling a little overwhelmed with your current SketchUp alternative? Even some of the best SketchUp alternatives require previous CAD experience. That's not the case with Cedreo. A first-time user with limited design experience can create an entire 3D home design in just a few hours. Have you ever done that with other design software?
"Highly recommended for any type of user, from the most elementary level to a very advanced one." – Miguel V.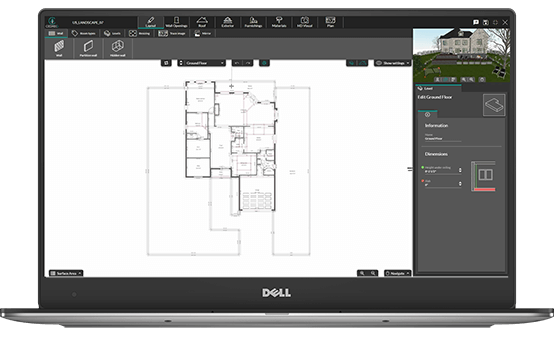 CREATE A 3D HOME DESIGN IN JUST 2 HOURS
Cedreo Gives You the Training and Support You've Always Wanted
Stop dealing with SketchUp alternatives and customer support that leaves you with more questions than answers. At Cedreo, we don't wait for you to ask for help. In addition to webinars, video tutorials, and support forums, we give you a FREE 1-on-1 training session with a real person! Plus, you get a dedicated Success Manager you can contact by phone, chat, or email anytime you've got a question. No more waiting for answers — Cedreo helps your projects keep moving forward.
"Cedreo has been amazing customer service wise. Whether or not it was a support issue, adding additional artwork, or just general account questions they are always responsive and timely. They really make sure you are a part of the team and that your feedback is heard. Their instructional videos are very helpful when it comes to learning the programming as well." – Maria T.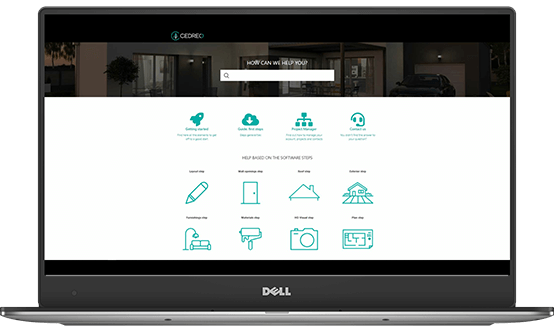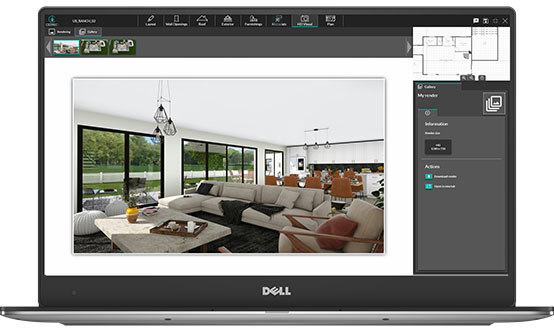 Cedreo Gives You Photorealistic Renderings in 5 Minutes
SketchUp and similar SketchUp alternatives can usually create basic 3D renderings, sometimes with the help of additional add-ons. But Cedreo's photorealistic 3D renderings are in a different class altogether. A rendering from Cedreo is not just a simple 3D view. Cedreo's renderings show you and your clients the finished project with realistic textures, shadows, reflections, natural lighting, artificial lighting, and more! And with Cedreo's cloud-based software, you don't lose time waiting — it takes just 5 minutes to process a rendering from any Mac or PC with internet.
"The 3D renderings that came out from the software were phenomenal!" – Steven R.
Cedreo Is Right For You If…
You are a housing professional and want software specific to you.
You're tired of having to hassle with pricey add-ons and frustrating workarounds. You need an alternative to SketchUp that's created specifically for interior design, home remodeling, and residential construction projects. You need Cedreo. It's engineered to help housing professionals land more clients and streamline project planning.
You want to finish your next home design in hours, not days.
Stop losing precious time with complicated drawing software. Cedreo makes home design as painless as possible. See your design in 2D and 3D at the same time. Decorate a room with just one click. Drag, drop, and customize thousands of design features. Add a roof in a few seconds. Create an entire home in just 2 hours. With Cedreo, you spend less time designing so you'll have more time to invest in your business.
You want to understand the software's ROI.
With Cedreo, you know exactly what you're getting. You'll never have to spend time learning a complicated program only to find out you need to purchase additional add-ons to get the functionality you need. With Cedreo, you always get full access to the entire design library, the complete tool set, and photorealistic renderings. If you work with a team, go with the enterprise plan so multiple users can collaborate on designs using Cedreo's complete feature set.
Don't Take Our Word For It
Thousands of users trust Cedreo as their SketchUp alternative. They love its powerful home design features, simple user interface, time-saving tools, and personalized support. That's why we get tons of stellar reviews like these:
"It is so easy to use! Everything is intuitive and anyone can use the software even without watching the tutorial videos."
– Darius
"Cedreo helped us increase the output of renderings, decreasing overall costs of labor per customer."
– Sebastjan S.
"My experience has been great with Cedreo and learning the software was very easy. I designed my first house fully furnished within a week even with no prior knowledge of how to use the software."
– Jacqueline C.
"Impressive. After seeing a lot of systems, this is hands down the best I've seen."
– Miguel
Try the Best SketchUp Alternative Today
The choice is obvious. Join thousands of interior designers, builders, and contractors who are already saving time and money with Cedreo. No other SketchUp alternative offers such a complete combination of an easy-to-learn user interface, powerful 3D home design tools, and personalized support.