Detached Garage Floor Plans
2D Detached Garage Floor Plans
View garage floor plans in 3D while designing in 2D
Photorealistic Home Floor Plans with Detached Garage
6 Key Considerations for Detached Garage Plans
Creating detached garage floor plans is a formidable task. Don't let the small footprint of the garage fool you. In most cases, you'll need to understand several key planning areas to make the most out of your designs. To help you along the way, here are a few key considerations.
Purpose
How will you use your detached garage? Whether it's for additional storage, a home for the family vehicle or something more creative like a gym, make sure you have all the right design elements in place.
Flooring
You'll find plenty of flooring choices for your detached garage designs. From concrete and wood to epoxy and vinyl, make sure you think about how you'll use the space to find the right flooring choice for the project.
Access
Think about access points. How will you or your client get from the main house to the garage? You may want to consider additional features like a covered walkway to keep everyone comfortable even when it's raining.
Budget
While the space might be smaller, detached garages can still require a considerable budget. The average cost per square foot to build a garage is around $52
Storage
A detached garage is a great place for extra storage. Consider adding shelving, cabinets or even a loft to build out the storage area of your garage.
Insulation and Ventilation
If you plan on spending some time in your garage or want to make it an extra living space, you need to consider both insulation and ventilation. This is especially true for colder or hotter climates.
Detached Garage Floor Plan Examples
When it comes to house plans with a detached garage, you'll find plenty of different styles and configurations. To help you understand your design options, here are a few detached garage floor plan examples.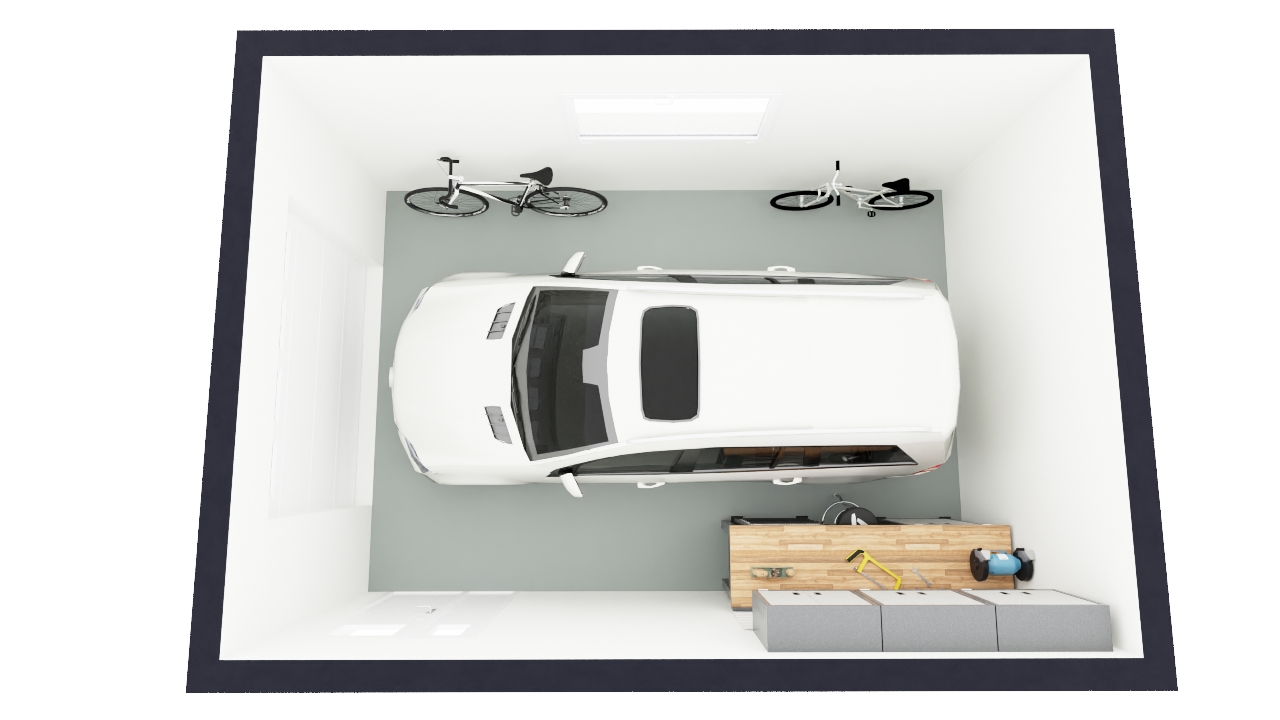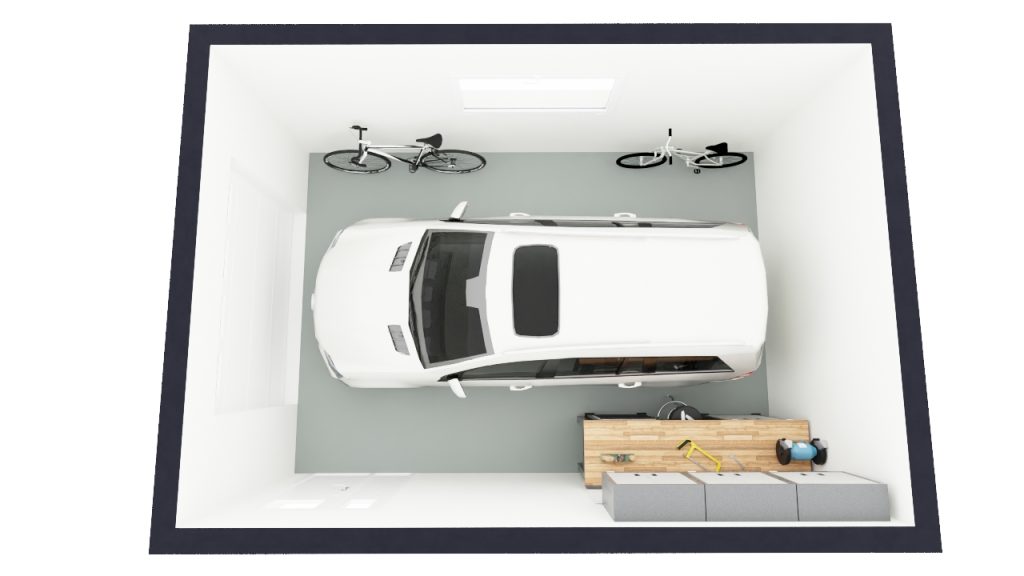 Single Car Detached Garage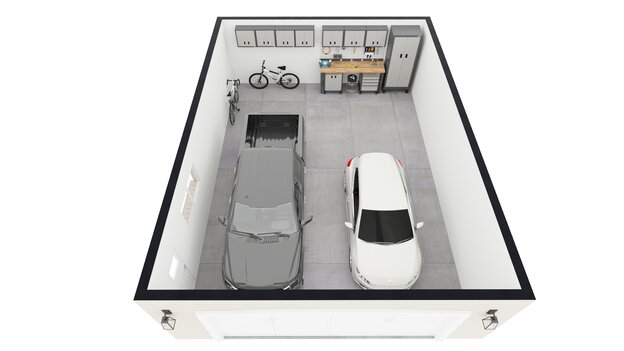 Multi-Car Detached Garage Designs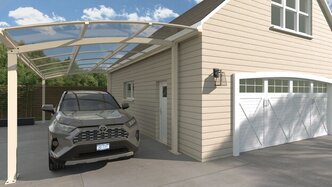 Detached Garage with Carport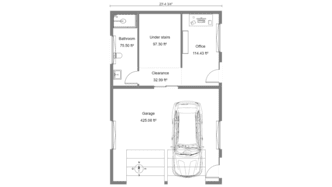 Detached Garage Floor Plan with Office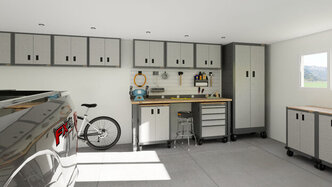 Detached Garage Workshop Floor Plan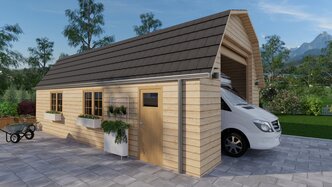 RV Detached Garage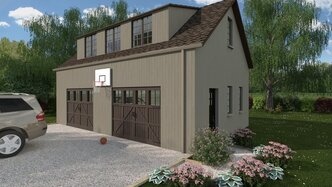 House Plans with Detached Garage and Loft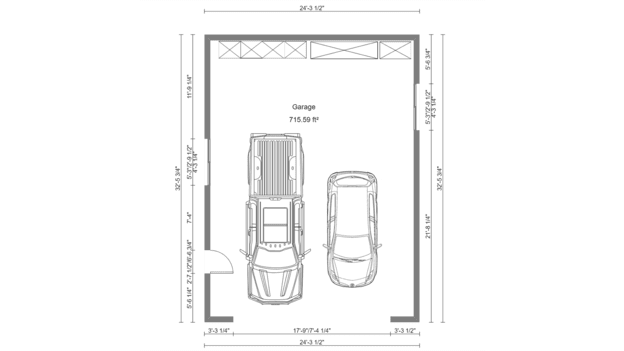 Double Car Detached Garage Plans
Detached Garage Floor Plan FAQs
Are you hunting for more information about home floor plans with detached garage design? Let's take a look at some common questions and answers about the planning and design process.
Can You Turn a Detached Garage into a Guest House?
Having extra space for guests can really make all the difference during visits. While you can turn your garage into a guest house, be sure to consider factors like bathrooms, places to sleep or kitchen accessibility. But, this will also increase project costs significantly, with the price per square foot hitting around $150.
How Can You Manage Project Costs?
Every project has a budget. But how can you manage your budget while still staying true to your floor plan designs? Cost estimation software is a great addition to any software toolkit, offering simple and streamlined ways to estimate project costs in minutes. With platforms like Cedreo and CostCertified, you can even turn existing plans into a budget without extra effort.
Which Garage Floor Plan Design Software is the Best?
If you're considering design software, you'll find dozens of available options. To find the right platform, you'll need to understand your specific experience level and required tools. Some software options, like Cedreo, cater to virtually every type of user, from amateur designers to expert contractors.
What About Installing Solar Panels?
Detached garage roofs are the perfect location for solar panels. With the right tools, you or your team can design aesthetically pleasing solar architecture that saves energy and looks good. From mounted panels to solar shingles, you'll find plenty of different options to meet your exact project needs.