What a month!
Without a doubt, we are living in unprecedented times. Take care of each other, one of the Cedreo's core value, is more relevant than ever. Adapt, react and act – this is what we believe in.

Here is the march news from Cedreo that you should not miss.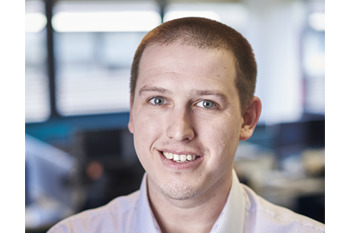 Welcome to Zach
Our team is growing up, Zach is joining our sales team as Business Consultant.
His mission? Shift the lines on the Home building industry.Request a Demo
Another way we can help you
Need some advice on using Cedreo? You can now book a 30-minute one on one session with Zach. You will be able to ask any questions you may have and thus improve your skills in using Cedreo! It's free so what are you waiting for?Reserve a Slot
You also have an accesse to our video tutorials on our YouTube channel, updated every week.
How to make sure you don't miss any of the videos? Subscribe!
Success story
What does Sheree Ramm think of Cedreo and how she implemented our software at Heartwood. You will know everything.Read the Success Story
March's new items
In response to your requests, new items have been added to your catalog.

In the "Material" catalog, you'll find an improved range of marble plus stylish and contemporary hexagonal tiles.

In the "Furnishing" catalog, we focused on two rooms.

The kitchen with new kitchen islands and bar stools plus the bathroom with new washbasins and matching shelves.
New and improved "Materials" catalog
Our catalog has been reorganized! Don't worry, you'll find your way easily enough. Two things to keep in mind:
Please note that you'll find wood, concrete, metal, stone and glass in the "Material" sub-menu.
A "Product" sub-menu has been added. Here you'll find there the same materials as those present from the customization panel on the right when you select a piece of furniture.
It's now easy to find the same material for your kitchen's worktop and floor for example!
How to help research for a Covid-19 vaccine?
In these difficult times, many of us are wondering how we can contribute to improving the situation, apart from practicing social distancing to prevent the spread of Covid-19.

Thanks to the Folding@Home initiative, you can make your AMD Radeon or NVidia GPU resources available and contribute to the fight against diseases, including coronavirus.

That's what we did! For the computation of 3D images made by our users with our online architecture software, Cedreo has powerful computing resources at its disposal which are not 100% used 24 hours a day. We have made these resources available for research.Find Out More