What is 3D Interior Design?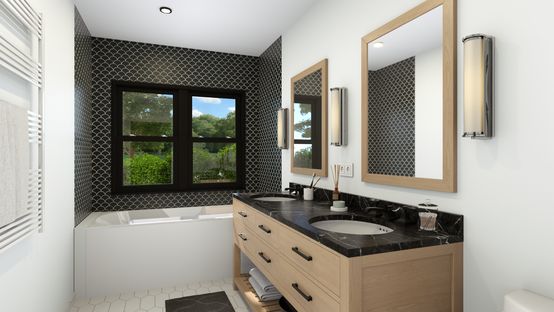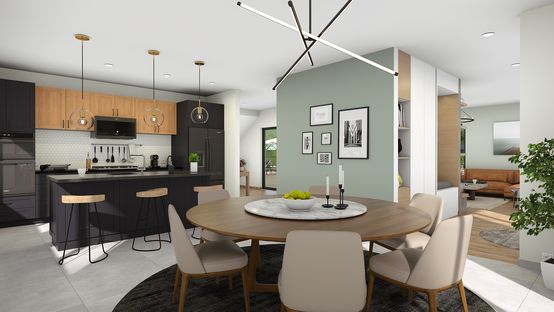 3D interior design is the representation of a fully furnished and decorated room including lighting, textures, and materials from a 3D perspective. You can present an interior design by drawing room perspectives in 3D on a piece of paper or by using interior design software, the outcome is called 3D rendering or 3D visualization.
Interior designers create interior 3D designs in order to communicate their vision of a new space to potential clients before the work is started. It helps potential clients understand the design ideas and project themselves in their new rooms. It can be used for all room types: kitchen, bathroom, living room, bedroom…
3D interior design is essential as it allows the clients to see a specific room from multiple angles and get details on the most important elements. As long as the 3D renderings are photorealistic, the client can perceive the different textures, shadows and get a real taste of how their space could really look like and the spatial volume once furnished.
Interior designers know that ideas sell better when they are visual, so 3D renderings are more than a communication tool they are used as a sales tool to seduce, convince and reassure clients.
Interior design software is ideal for creating photorealistic interior 3D renderings quickly and gives the client an at-a-glance understanding of the entire project.
To learn more: 5 Things Interior Designers Must Know About 3D Visualization
Haven't Found the Answer to Your Question?