3D visualization is the process of using software to create graphics and renderings. It's used in a wide range of industries from architecture and engineering to game design, film, and manufacturing.

3D visualization software is a powerful tool for bringing design concepts to life. Architects and designers can use it to build emotional connections with clients, promote their work, and collaborate on projects.

In this article, we'll go over the features to look for when evaluating 3D visualization programs before looking at some of the best tools on the market.




What is 3D Visualization Software?
3D visualization software is a type of software that creates 3D images of an object or space.

Visualization platforms allow users to generate detailed 3D models of design and building projects that can easily be updated based on client feedback.

3D visualizations can be customized with lighting and materials, and viewed from any camera angle, allowing design professionals to capture their vision from multiple perspectives and conditions.

3D visualization software is used by architects and designers to produce a 3D rendering of what a project will look like when it's complete.

It also provides a more interactive experience for clients and other stakeholders than a static drawing.




How is 3D Visualization Software Used?
3D visualization software is used in a variety of industries and professions, including:
Contractors
Landscape designers
Real estate professionals
Game designers
Animators
Digital artists
In the context of home building and design, 3D visualizations are used to help clients understand what the final product will look like. This reduces the chances of miscommunication, ensuring that clients get the results they were hoping for, the first time around.

3D visualization software also functions as a collaboration tool. Clients can give direct feedback about the direction of the project and pinpoint specific areas they'd like to change. Designers can incorporate that feedback in real-time and present options to clients.

Visualizations also serve as a sales and marketing tool, providing compelling imagery for lead gen campaigns, online portfolios, and proposals.




How to Choose the Best 3D Visualization Software
Finding the right 3D visualization software begins by taking inventory of your needs, use case, and prior experience.

You'll want to get a general sense of what you're looking for before starting your search so you don't get overwhelmed.

Here are a few factors that typically influence this decision:

Ease-of-use

First of all, you're going to want to make sure that you select a tool that you're comfortable using.

This category covers everything from amateur apps to full-fledged CAD tools, though there are many 3D visualization programs that offer an intuitive experience and produce professional-grade designs- no CAD training necessary.

Price

Naturally, the best 3D visualization software is one that fits your budget.

Design tools range from free to thousands of dollars a month, So, you'll want to have a ballpark idea of how much you're willing to spend before you start researching solutions.

You'll also want to understand how pricing scales as your team and number of projects grows.

Use case

Look for platforms that cater to your intended use case. You'll avoid having to use clunky workarounds and will get more value from a tool that offers multiple features that address specific situations and challenges you face on the job.

Features

What features are you looking for? Are you looking for something that plugs into an existing BIM or CAD platform?

Or will you need an end-to-end solution that covers 3D visualizations, as well as 2D and 3D floor plans, home decoration, and site plans?

Support

Finally, you'll want to find out what kind of support is included with the software/plan before you subscribe.

Access to a live support team and training resources might not matter so much if you opt for a simple, inexpensive solution, but if you're investing in enterprise-level software, you'll want to make sure help is available if you need it.




9 Best 3D Visualization Software for Architects, Builders, and Designers
Here are nine of the best 3D visualization programs on today's market:
1. Cedreo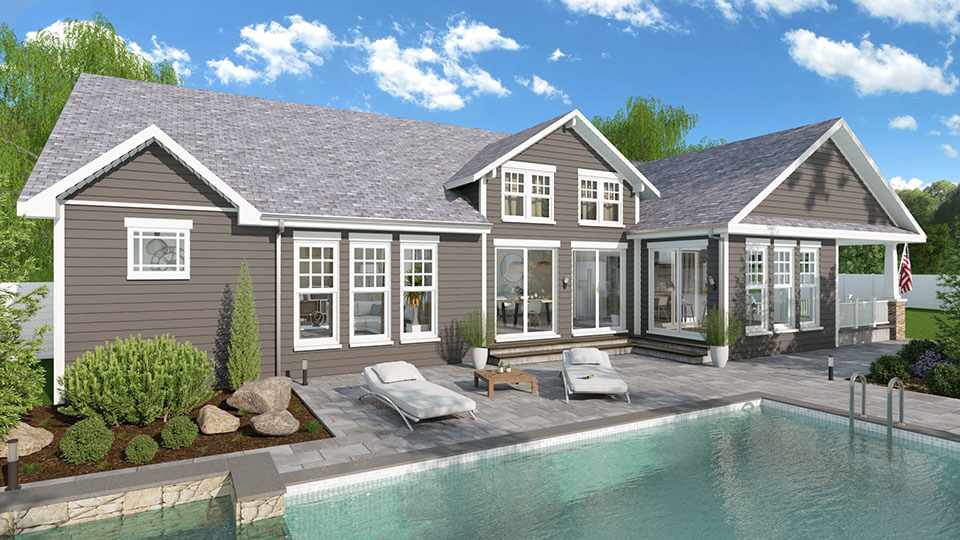 Best for: Architects, interior designers, home builders & contractors

Overview: Cedreo is a 3D home design platform that makes it easy for design professionals and builders to generate a complete home design presentation in under two hours. The software boasts a long list of time-saving tools that help designers communicate ideas to clients, make changes to projects on the fly, and close more deals.

Cedreo is 100% cloud-based, which allows users to create photorealistic visualizations, renderings, and presentations in real-time, from any device.

Unlike some of the other options on this list, Cedreo is a standalone solution- not a plug-in or extension. That means you have everything you need to generate professional presentations, no CAD software required.

Key features:
Interior & exterior design renderings
2D & 3D floor plans
Automatic or custom sun orientation/lighting
Customizable camera placement & resolution
Extensive 3D object catalog
Share projects with clients and team members
1:1 onboarding, training and support
Pricing: Cedreo is available has four different plans for every budget. Check them out here.

Sign up for a free account to start designing today.
2. SketchUp Pro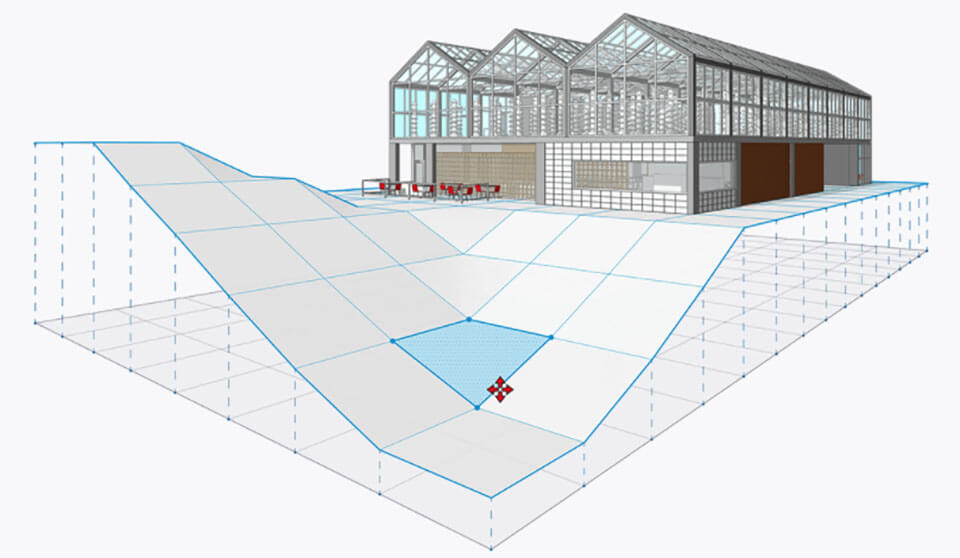 Best for: Architects, contractors, home builders

Overview: SketchUp Pro is a 3D design platform that allows users to create and present interior and exterior designs.

The software promises to provide an intuitive 3D space for developing and communicating ideas. Features include virtual walkthroughs and flyovers, and animations.

While SketchUp has several features in common with Cedreo, many users find that the platform has a steep learning curve- particularly among those without prior experience using CAD tools.

More importantly, SketchUp users will need to purchase additional plug-ins and add-ons to access rendering capabilities. By contrast, 3D rendering features come standard with Cedreo plans.

Key features:
3D modeling
Interoperability
Extension warehouse
Reporting tools
Pricing: Free web-only plan with limited features. Shop plan: $119 per year, web-only, Pro plan: $299 per year, web & desktop, Studio plan: $699 per year, web & desktop.

Bonus resources:

9 Best SketchUp Alternatives (By Use Case)

Chief Architect vs SketchUp vs Cedreo (In-Depth Comparison)
3. Blender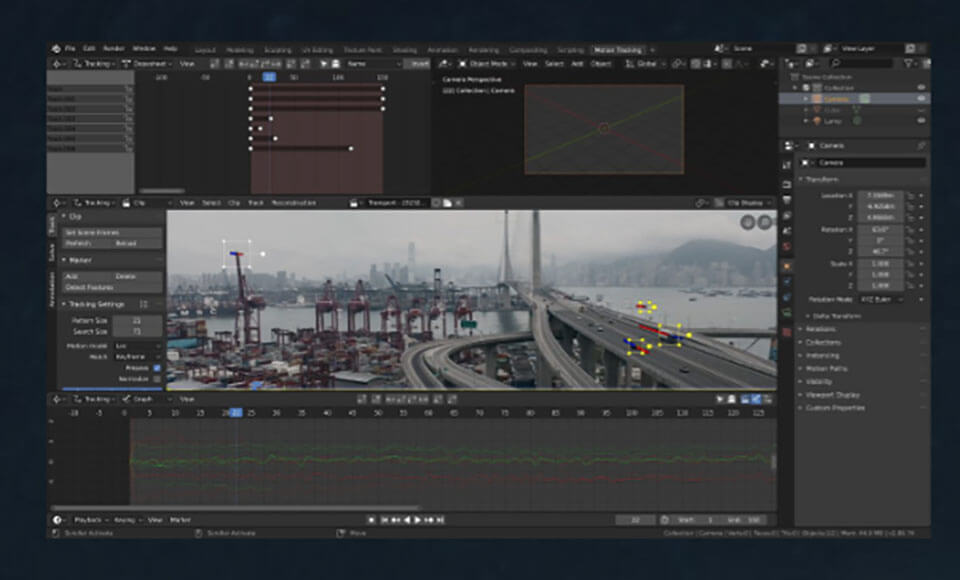 Best for: Students, interior designers, animators, digital artists

Overview: Blender is a free, open-source 3D creation platform. Per the official site, Blender is "free to use, for any purpose, forever" and anyone can download the software and get started. The software covers all things 3D- from modeling and sculpting to rendering, animation, VFX, and video editing.

Blender is one of the rare tools that caters to beginners and professionals alike. But,it's worth noting that some users might find Blender's wide range of use cases a bit overwhelming. You can customize the platform with add-ons, integrations, plug-ins, and custom code. If you're looking for a "plug-and-play" solution, Blender isn't it. The software is more complicated than many BIM/CAD platforms and seems to be geared more toward artists and animators than architects and designers.

Some user reviews also have noted that Blender's rendering process can be slow. If this is a concern, it might be worth investing in a tool that guarantees high-speed rendering times and real-time updates.

Key features:
Rendering
3D Modeling
Sculpting
VFX
Animation & rigging
Customizable UI
Scripting
Video editing
Pricing: Free. Blender was developed in 2002 with a mission to help anyone who wanted to create 3D content for free.
4. Autodesk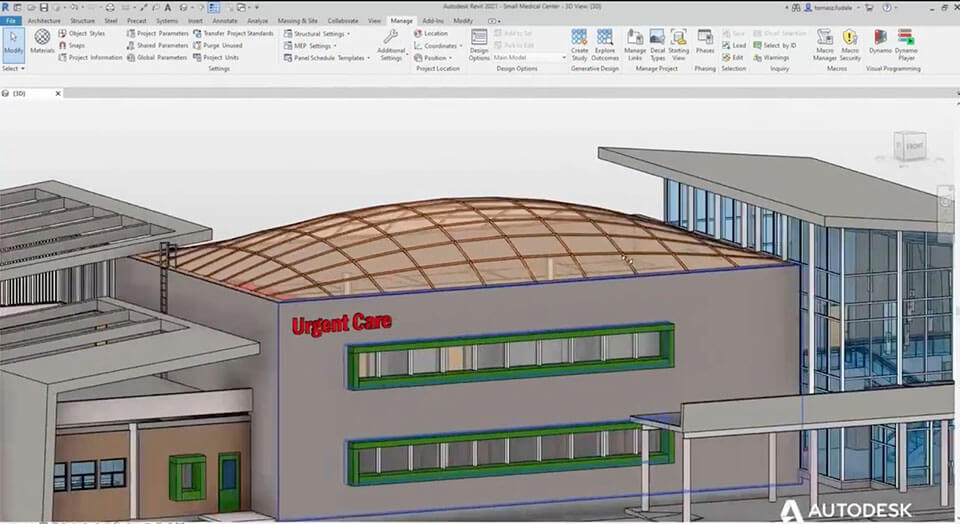 Best for: Architects, construction teams, engineers and large firms working on complex projects

Overview: Autodesk's Architecture, Engineering, & Construction (AEC) collection is an integrated suite that combines BIM and CAD tools with 3D visualization software.

The platform allows users to create high-quality building and infrastructure designs, optimize projects with built-in analysis, visualization, and simulation tools, and work from a common data environment throughout the entire project lifecycle.

Autodesk is best-suited for large firms, as it's designed to facilitate collaboration between architects, construction, and engineering teams.

Key features:
Generative design
Building, infrastructure,m ad construction design
Conceptual design
Document management
Collaboration tools
Integrated workflows
Pricing: Plans start at $390 per month, $3115 per year, or $8410 for a three-year license.
5. Revit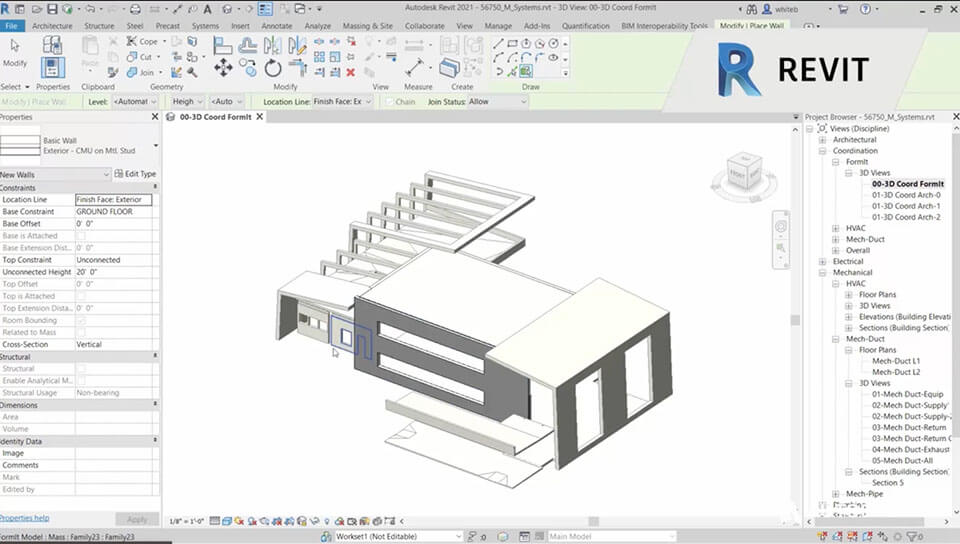 Best for: Architects, engineers and construction professionals

Overview: Revit is a BIM platform made by the same people behind Autodesk that brings architecture, construction, and engineering into a single modeling environment. It's designed to improve efficiency across the entire project lifecycle, with built-in tools that automate routine tasks so your team can focus on high-value work.

Compared to the other 3D visualization software options we've included on this list, Revit covers the most ground.

In it, you'll find conceptual design tools for sketching freeform models and a 3D rendering engine that allows users to generate accurate renders fast. The platform also allows you to use BIM data to optimize building performance at the design stage and connects laser scans to the BIM process to help users create built-in models.

Revit isn't built for the novice designer. If you don't have a background in architecture, structural engineering, or BIM software, you'll be staring down a steep learning curve.

We should also mention that because Revit is an on-premises solution, you'll need to make sure your system meets the RAM, computing, and storage requirements of the software. Additionally, Revit was developed mainly for Windows. Mac users will need to purchase an additional piece of software–Frame–to run the program.

Key features:
Conceptual design tools
3D design visualization
Architectural modeling
Cloud rendering
Pricing: Plans start at $320 per month, $2545 per year, or $6870 for a three-year license.
6. Enscape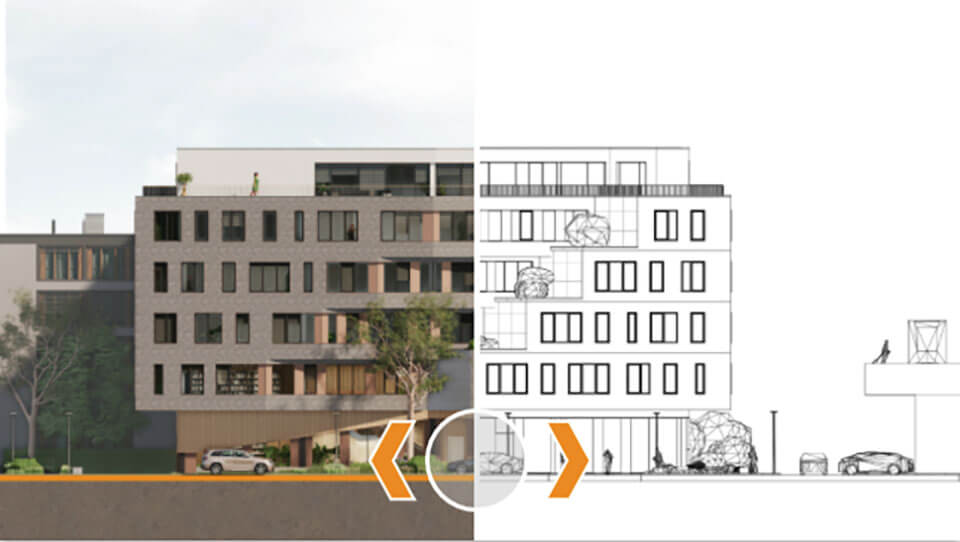 Best for: Architects, interior designers, landscapers, contractors, builders.

Overview: Enscape is a real-time 3D rendering software that allows architects and designers to present and update their ideas to reflect stakeholder needs and preferences. The platform integrates with tools like Archicad, Rhino, Revit, SketchUp, syncing design updates back to the platform design pros use in-house. According to the Enscape website, the software serves as an enhancement to more robust CAD platforms, which means it's not designed to be a standalone solution.

That said, Enscape is a good option for design pros looking to extend the value of their current design stack. Users can generate real-time walk-through presentations–in 3D or VR, customize designs with the in-app asset library, and use its built-in workflow tools to collaborate with clients and colleagues on the go. There's even a BIM mode that displays all BIM data that's relevant to your project.

Key features:
Real-time walk-throughs
VR presentations
Atmosphere settings
Orthographic views
Custom assets and materials
Collaboration tools
Pricing: Plans start at $39.99 per user, per month. Free trial available.
7. V-Ray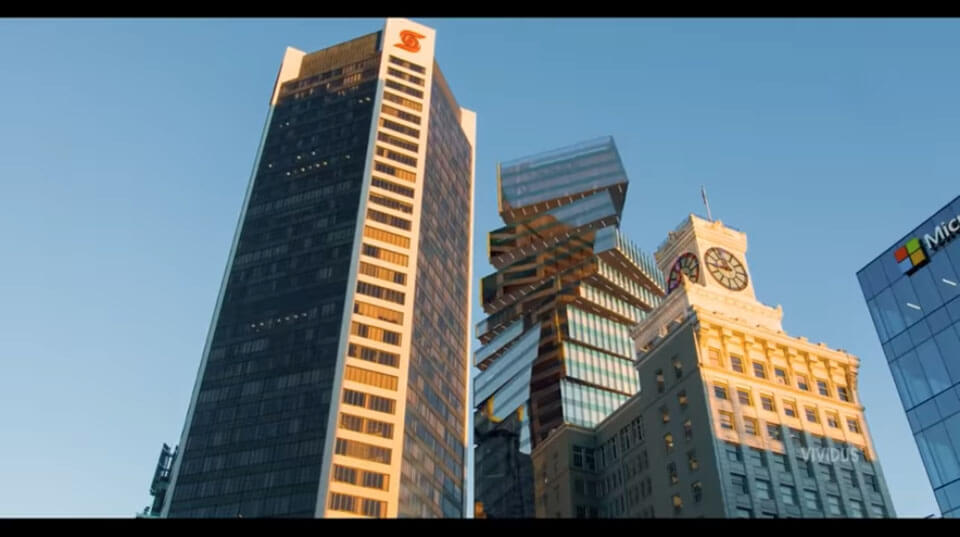 Best for: Architects, artists and designers

Overview: V-Ray is a 3D rendering and simulation toolkit designed as an add-on to popular platforms like SketchUp, Rhino, Maya, and Cinema 4D. V-Ray boasts an impressive feature lineup that allows users to create photorealistic renderings with customizable materials, lighting, and atmospheric settings that add depth to designs.

You'll also section cuts and clipper which allows you to show 3D cutaways that expose the interior of your design. There's a displacement tool that allows you to quickly add surface detail to any design without additional modeling and real-world cameras that allow you to control white balance, depth of field, and exposure.

At the same time, V-Ray isn't something you can learn in a day. And, those without professional design experience may find the platform intimidating. Additionally, if you're looking for a simple presentation tool, it might not make sense to shell out for a platform like V-Ray, which includes a ton of impressive features that you'll probably never use.

Key features:
Real-time rendering
CPU and GPU rendering
ACEScg color management
Denoising
Adaptive lights
Global illumination
Interactive rendering
Smart 3D assets
Pricing: $699 for an annual license. Includes free support and access to the full "V-Ray Collection," which includes Chaos apps Phoenix, Cosmos, Vantage, Scans, and Cloud. 30-day free trial available.
8. Lumion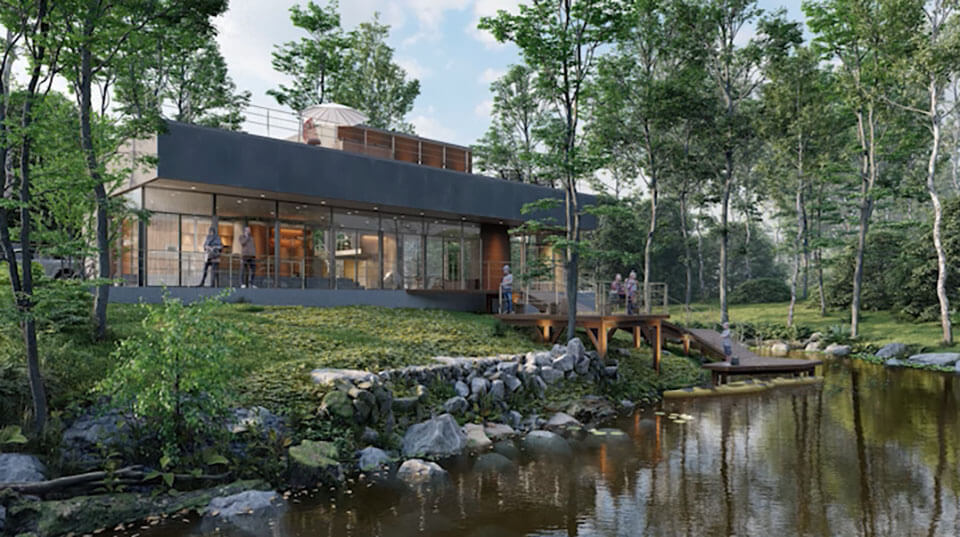 Best for: Architects, landscape designers, interior designers

Overview: Lumion's 3D rendering software is designed to accelerate the design process with live, real-time rendering that integrates into any design process.

Users can create images, videos, and 360-degree panoramic views that bring ideas to life and win more business. The platform boasts some seriously impressive graphics and animations.

Lumion's LiveSync feature creates a real-time connection between many leading modeling and CAD programs and Lumion. This allows users to make changes to a project in their preferred CAD program, while automatically updating those changes in Lumion's 3D visualizations.

At the same time, you'll need to be using an existing CAD tool to get the most value, so this probably isn't the best option for, say, a small home building and remodeling business.

Overall, users had positive things to say about Lumion, with many noting that the rendering process was fast and seamless and the platform was easy to use.

It's also worth noting that Lumion is not cloud-based. Many reviewers mentioned that the platform demands a lot of computing power and may cause background apps to crash.

Key features:
Animated phasing
Orthographic views
Full content library containing over 1250 materials and 6300 objects
LiveSync
BIM modeling
Landscape design
Virtual tours
Pricing: $1820 for the basic version and $2420 for the Pro.
9. Artlantis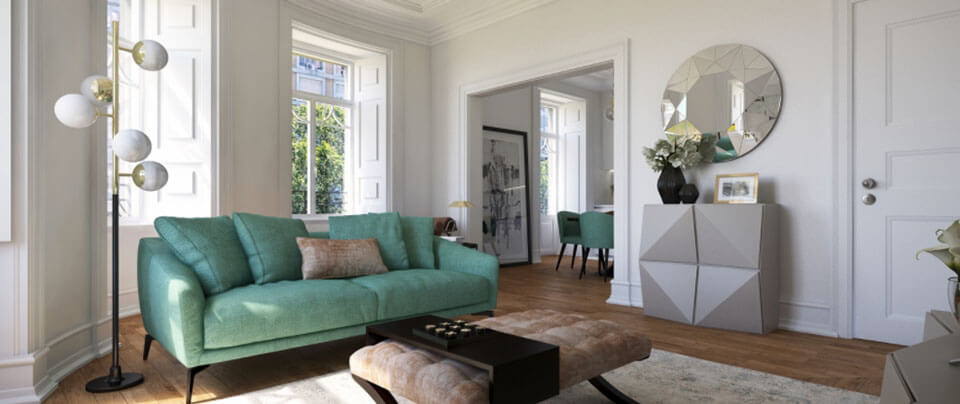 Best for: Architects and designers

Overview: Artlantis is an architectural visualization platform that helps architects and design pros quickly generate high-resolution animations and renderings.

This platform features a variety of presets-like indoor and outdoor lighting-that make it easy for users to quickly generate photorealistic visualizations to client specifications.

Do note that Artlantis isn't a complete solution. Instead, it's designed to connect seamlessly with several 3D modeling tools like Autocad, Revit, SketchUp, Archicad, and more.

That means that while Artlantis boasts an impressive feature suite, it focuses primarily on renderings and visualizations, rather than the full spectrum of digital tools architects and designers use on the job.

Key features:
Real-time 3D previews
2D views
Shaders & textures, 3D grass
Global lighting & illumination
RAL colors
Integrated media catalog and MediaStore
Supports DXF, DWG, OBJ. 3DS, and FBX file formats
Pricing: Available upon request. Free trial available.
Why 3D Visualization Software is Right for You?
The best 3D visualization software for you depends on your goals, business size, industry, and comfort level with the technology.

A sophisticated BIM solution might boast some impressive features, but it won't be worth much if you don't have the right experience.

Cedreo allows users to generate 3D visualizations, renderings, floor plans, and more in just a few clicks. It's accessible for beginners, but delivers professional results, helping housing pros impress clients and save time & money.

Start designing today. Click here to sign up for a free account.