Sometimes, you buy a tool and it ends up not quite delivering what you expected. That doesn't mean it's a bad product — maybe it's just not designed for the type of work you do. SketchUp, for example, is a popular and highly rated 3D modeling platform, but it's missing some advanced features you might need if you're trying to quickly create professional 3D home designs.

If you Google "SketchUp alternatives," you'll see that there are plenty of other software platforms for 3D modeling, some of which include features specific to certain occupations and industries. If you're experiencing buyer's remorse about SketchUp, or you're just curious about the features available in SketchUp alternatives, you'll want to keep reading — our roundup of programs like SketchUp may help you choose the best software for your specific business needs

Let's take a closer look at ten alternatives to SketchUp, their ideal user, and some key advanced features of each platform.
SketchUp Alternative #1: Cedreo

Source: Cedreo

Best alternative for: Professional homebuilders, remodelers, and interior designers.

Whereas SketchUp is a catch-all 3D modeling software, Cedreo is one of the SketchUp alternatives that is highly specialized for its ideal users: homebuilders, remodelers, and interior designers. Cedreo is a home design software — not a 3D modelization software — so it is much easier to use than SketchUp. With Cedreo's intuitive user interface, you can draw, customize, furnish, and render photorealistic 3D designs in as little as two hours. And because all images are stored in the cloud, Cedreo runs smoothly, from any location, even when working with large projects.

Cedreo is an all-in-one 3D home design tool — you can create, modify, and render images within the platform (with SketchUp, you need extensions to create 3D renderings). With a comprehensive library of 2D symbols, 3D objects (that's updated regularly), and built-in themes, users have the ability to quickly customize interior and exterior home designs.

Users can show clients 3D views of a project from multiple angles, get feedback, and make changes on the spot, which means less time between proposal and approval. Cedreo offers video tutorials as well as live chat and phone support, although with the software's user-friendly interface, users might not need any help.
You can use Cedreo to:
Create 2D and 3D floor plans
Generate photorealistic interior and exterior renderings without specific rendering software
Choose from a library of 7,000+ themed, coordinated furnishings
Customize materials and furnishings
Create stunning exterior landscape design
Change light settings and sunlight orientation
Toggle between day and night views
Customize wall opening sizes and placement
Manually or automatically add flat, glable, single slope and multi-slope roofing
Show clients an eye-level view of a room
Duplicate and re-use design projects
Download floor plans to scale
Share 2D and 3D home designs with team members and/or clients

SketchUp Alternative #2: Fusion 360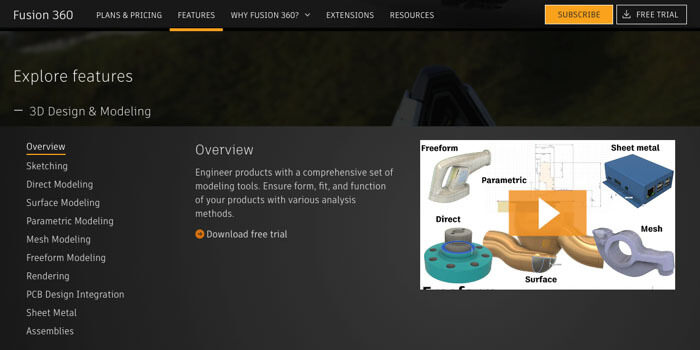 Source: Fusion 360

Best alternative for: Electrical engineers.

Fusion 360 — the first of several Autodesk products on our list — incorporates CAD, CAM, CAE, and PCB software in a single platform, and it's one of the best alternatives to SketchUp for Android. Engineers can create and model a product, incorporate circuit boards, and run an analysis before the product goes into production. Fusion360 is also cloud-based, which allows for faster model processing and remote access to projects.

Because of its depth of features, users may need some time to learn how to use Fusion360. Generally, that time is well spent, as this platform can improve efficiency dramatically and help manufacturers launch products on schedule.
You can use Fusion 360 to:
Annotate models
Conduct FEA verification
Create interactive assemblies
Collect feedback from remote stakeholders
Manage user permissions
Design sheet metal parts components
SketchUp Alternative #3: Tinkercad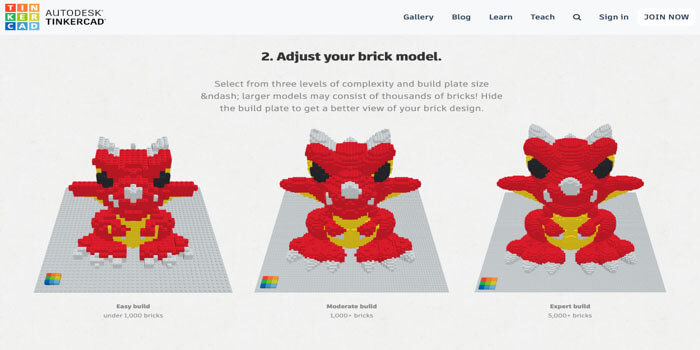 Source: Tinkercad

Best alternative for: Primary school educators and people new to CAD software.

Next on our list of alternatives to SketchUp is Tinkercad, another product from Autodesk. This is a free SketchUp alternative program and the CAD software that's intended to teach the skills one would need to use Autodesk. This kid-friendly platform (a member of the kidSAFE Seal Program) invites users to build 3D-printable real life objects — such as a rainbow, a cupcake, and a dragon — and to use the platform to generate designs and worlds for Minecraft.

Anyone interested in learning how to use CAD 3D modeling software should find Tinkercad's step-by-step processes helpful. Unlike other CAD software designed for engineering professionals, Tinkercad uses simple language and illustrations to help users navigate its platform.
You can use Tinkercad to:
Add circuitry to a design
Drag and drop code blocks to make shapes
Generate shareable GIFs
Design for 3D printing
Run simulations to test components
SketchUp Alternative #4: Autodesk Inventor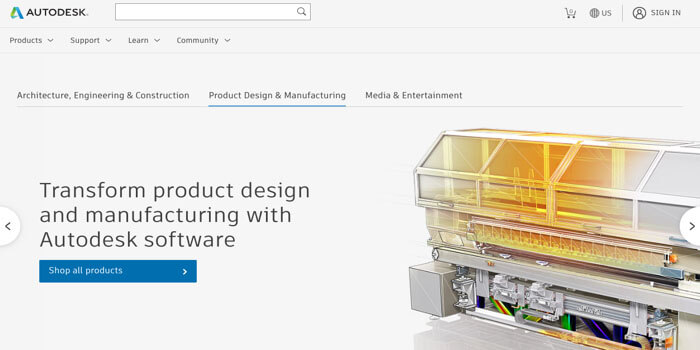 Source: Autodesk Inventor

Best alternative for: Machine builders and product engineers.

Autodesk Inventor is CAD software for use in designing machinery, components, or assembly/automation processes. Compartmentalized content libraries (containing items like screws, gears, and wiring) reduce digital clutter — you can choose to see only the libraries most relevant to your role.

With simulation tools, designers can virtually test the motion, speed, and acceleration of their products, run a stress analysis on components, or view animations of complex assemblies. Plans can be easily handed off to the production side when the design is finalized.
You can use Autodesk to:
Share designs with collaborators
Test structural frames
Build tube and pipe runs
Import circuit board assembly data
Choose parametric modeling, direct modeling, or freeform
Determine the ideal shape for an object
SketchUp Alternative #5: Shapr3D
Source: Shapr3D

Best alternative for: Architecture and design students and instructors.

Shapr3D runs on a patented geometric modeling kernel that performs complex calculations and is compatible with 350+ applications. This is a mobile-first CAD software designed for use with the Apple Pencil and iPad that helps users collaborate and share feedback on the go. In educational settings, Shapr3D allows instructors to offer real-time feedback and suggestions on student projects and gives students the chance to revise their designs in the classroom. (Shapr3D offers a free one-year license for accredited educational applications).

Shapr3D is a better alternative to SketchUp when creating detailed product designs because it's a solid 3D CAD modeler, not a mesh modeler. You don't need to understand CAD to use this program, though. The platform's AI auto-suggests design and drawing tools based on an object's geometry, and built-in rules will prohibit design elements that can't be reproduced in the real world.
You can use Shapr3D to:
Export watertight models for 3D printing
Export 2D manufacturing drawings
Work on projects wherever you are
Edit designs without overriding previous features
Zoom in to see, create, or edit details
SketchUp Alternative #6: Blender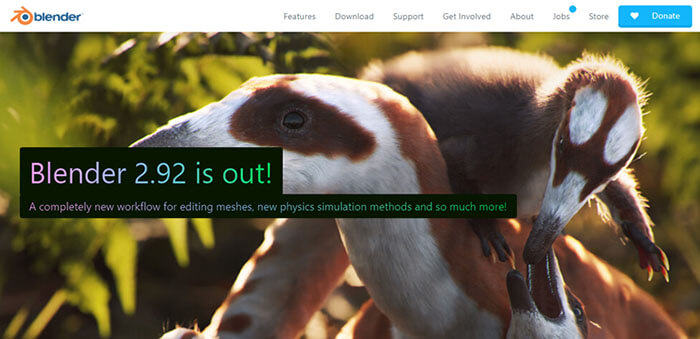 Source: Blender

Best alternative for: Animators and small studios.

This free alternative to sketchup offers an open source 3D modeling platform, ideal for small animation or video studios that handle all aspects of production. Known for its animation software, drafting tools, and its simulations (fluids, smoke, flowing hair, etc.), Blender also has professional-level video editing functions, for both animation and recorded video footage.

The free software's unique "grease pencil" feature allows users to draw in 3D, and character movement can be limited by assigning "constraints" to objects within a scene (such as landscapes, structures, etc.). Thanks to Blender's API for Python, developers can customize this application and Blender encourages developers to contribute their code for possible inclusion in future releases.
You can use Blender to:
Reconstruct camera movements within a live scene
Turn a model into a moving character animation
Sync audio with animation
Sculpt 3D models from digital clay
Mask sections of an object to prevent changes
Change a scene's environmental lighting
Analyze frame-by-frame motion paths
Enjoy a free version of a quality design tool
SketchUp Alternative #7: Art of Illusion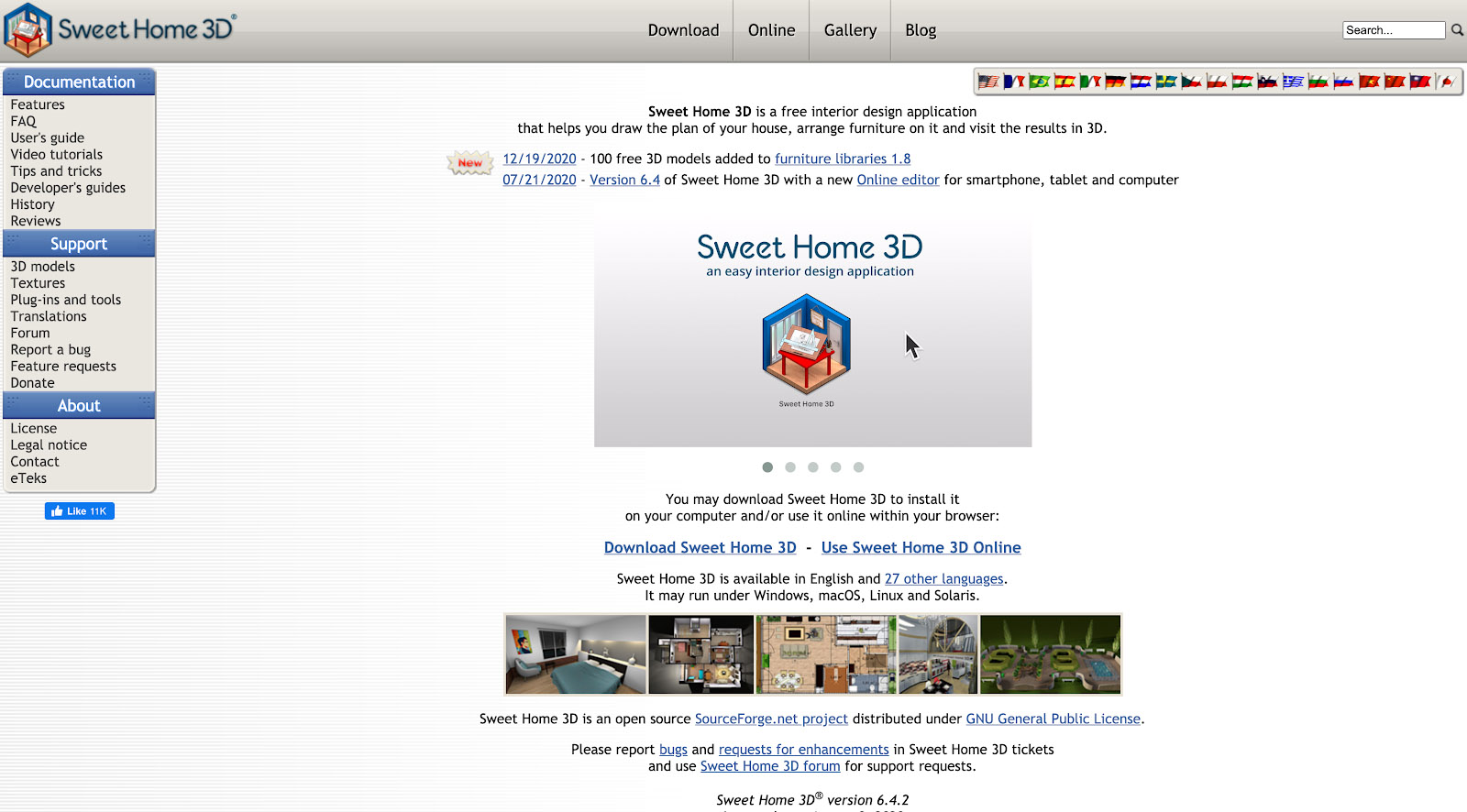 Source: Art of Illusion

Best alternative for: Game and instruction manual designers.

Art of Illusion is one of the best free alternatives to SketchUp. The open source software was launched in 1999, and you can see details of every software update since then on the Art of Illusion "history" page. Like most open source software platforms, this software has an engaged user community — through forums and the design gallery, users share information and explain how they used the platform's tools to create specific effects. Users can also download the source code, specify a new language for all property values, and submit it to the administrator to request a translated pro version of Art of Illusion.

This is one of those alternatives to SketchUp that has some surprisingly sophisticated features — UV mapping, mesh editing, and texture layering, for example. With an array of scripts and plug-ins available, Art of Illusion can be expanded and customized for different types of users. But if you're looking for photorealistic, presentation-ready images, this is probably not the best platform for you.
You can use Art of Illusion to:
Combine separate scenes and objects to create one image
Export OBJ files
Add textures to 3D images
See your object in four different views simultaneously
Request more features
SketchUp Alternative #8: Sculptris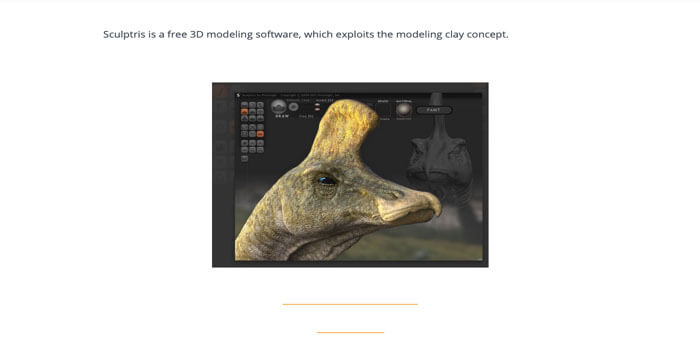 Source: Sculptris

Best alternative for: Creative artists.

Like Blender, Sculptris is one of the SketchUp competitors that lets users shape an object out of digital clay — either an unformed lump or a "starting shape" from the Sculptris library. You can pinch, pull, and flatten the clay to create a 3D model, and you can also apply changes symmetrically. (Note: Sculptris is easiest to use with a design pen or trackpad — the mouse interface doesn't allow for smooth editing).

With easy-to-understand features, this software takes almost no time to learn, but the simplicity of this software makes it inapplicable for advanced uses. Sculptris would be a good platform for developing basic prototypes that can be fully developed with other software.
You can use Sculptris to:
Create 3D objects
Illustrate a conceptual computer aided design
Export 3D models to other programs
Lock finished parts of a 3D model
Create creases and ridges
SketchUp Alternative #9: Rhino 3D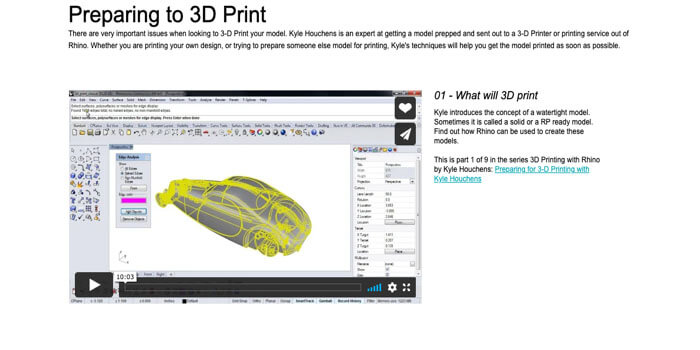 Source: Rhino 3D

Best alternative for: Product designers.

Rhino 3D is a 3D modeling software that's compatible with CAM, engineering, animation, drafting, and design software. The primary use cases for Rhino 3D are product design, CNC engraving, and inspection/analysis. This software does not have enough architectural or design elements to be useful for homebuilders; model creation is based on curves, surfaces, points, solid objects, and meshes. However, it's one of the best alternatives to SketchUp for Android.

Like some other SketchUp alternatives on our list, this platform has less of an intuitive user interface, so users should be prepared to devote a significant amount of time to learning how to use it (the Level 1 Manual consists of 24 hours of training modules). Some tutorials are specific to Windows and macOS.
You can use Rhino 3D to:
Design jewelry
Model shapes and surfaces
Create 3D parts
Design a simple building
Set up 3D printing plans
SketchUp Alternative #10: Revit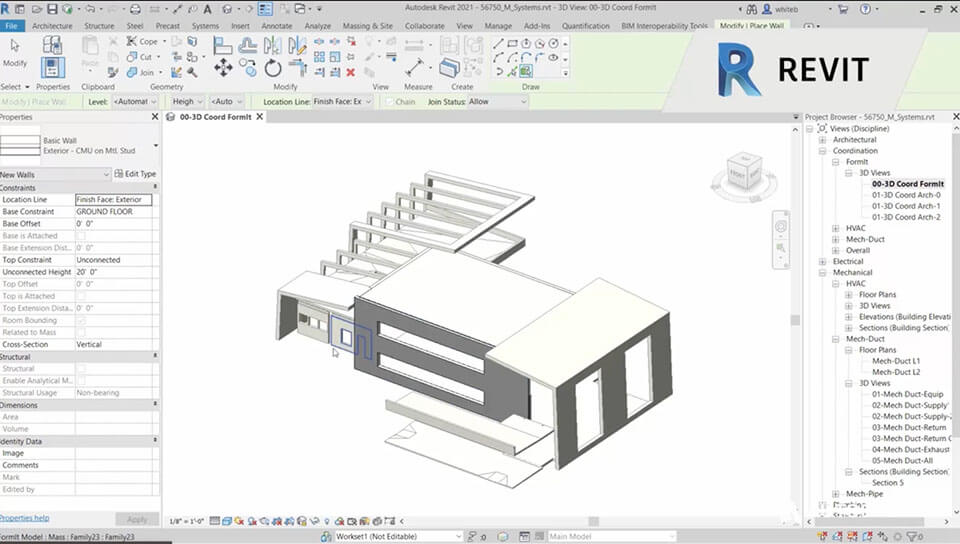 Source: Autodesk

Best alternative for: Designers, architects, engineers, and construction professionals.

Revit is a main competitor of SketchUp and is popular among interior designers, architects, and builders. Acquired by Autodesk in 2002, the software has been updated annually ever since.

This BIM (building information modeling) software caters to structural engineering and architectural design due to its technical orientation. SketchUp, on the other hand, doesn't offer capabilities as robust as Revit's. Revit is able to easily manage tasks and documentation, and offers all the tools necessary to create home designs.

While Revit provides more advanced capabilities and offerings, the tool is more complicated to use when compared to SketchUp and utilizes greater computational power to function smoothly. However, those looking for software to support complex architectural needs should find that Revit is well worth the price.
You can use Revit to:
Create BIM models
Document projects
Draw virtual building or infrastructure models
Support BIM
Create intelligent, data-rich models
Which SketchUp Alternative Are You Going to Try?
SketchUp is a quality 3D modeling program, however it does have limitations when it comes to home design. For home builds, interiors, hardscaping, and landscape design, there is no better design tool than Cedreo.

Cedreo lets you dive in and get to work — with a full suite of tools available to speed up the floor planning, interior design, and decoration process. Save time with Cedreo's automatic features and get qualitative results. Get started for free today!