Roof Design Software
Create Professional 2D & 3D Roofs in Minutes.
Draft Roof Layouts and 3D Visualizations Online
Use Cedreo's intuitive roof design software to speed up your process and make planning easy. Simple controls and flexible customizations allow you to create roofing in a variety of styles in just a few clicks, and set the pitch to the exact angle that suits your project. Total roof area is automatically calculated and included in your blueprint.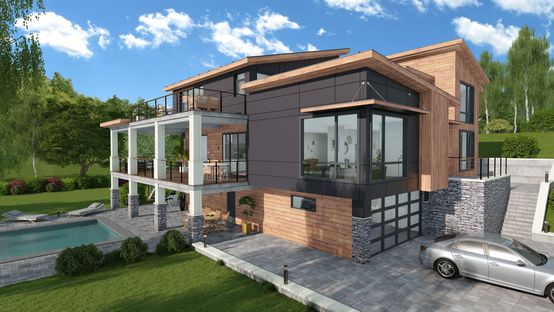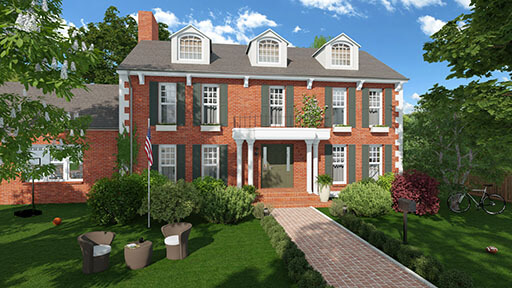 Add Roof Details from the Cedreo Library
Add gables, windows, dormers, downspouts, and more. Just choose an item from Cedreo's library and drop it into place. You can even resize windows, choose the material for roof tiles, and change the trim color. Once you're finished customizing your roof, you can create a 3D rendering to share with clients.
Create Custom Roofs in Less Time
Whether you're creating simple corrugated metal roofing for an outbuilding or a multi-slope roof with Mangalore tile, Cedreo includes all the features you need for a fully customized roof.
Manual or Automatic Roof Design
Manually draw your roof layout, or, if your project has just one roofing type, you can let Cedreo create the roof automatically.
With the manual option, you'll click on the points of each corner of the house floor plan to build an outline of the roof's perimeter.
Choosing the automatic option prompts the system to detect where the roof's perimeter would be based on your existing interior layout.
If you want to include overhangs, one click is enough to add them to all your roof edges thanks to the virtual assistant.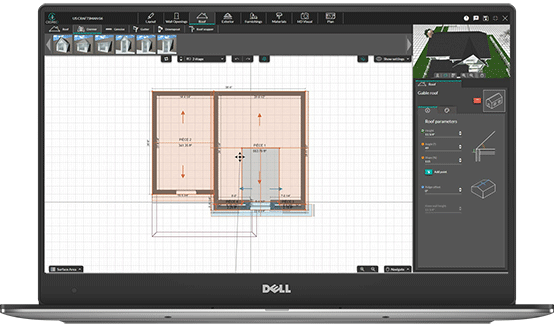 Custom Roof Types
Gable, single slope, multi-slope, and flat roof systems can quickly be selected in the roof building menu.
Add details like dormers, gutters, downspouts, and scuppers.
Create bonnet roofs by placing conjoining pieces over hand-traced areas, using the single slope setting.
Next, add your finishing touches, including tile materials and patterns.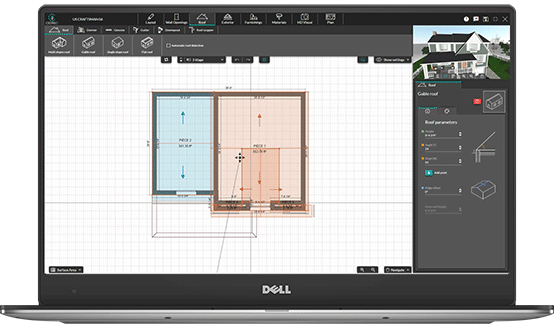 Photorealistic 3D Renderings
Crisp photorealism allows you to show your roofs as they will look once fully built.
Impress clients with 3D renderings and get the green light on projects.
Add landscaping, walkways, and other details that help clients understand your vision.
Save your 3D renderings and reuse them to enhance your website and marketing content.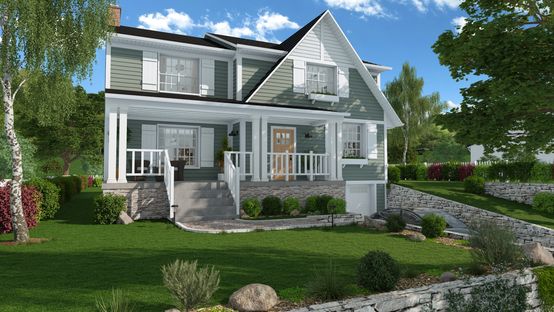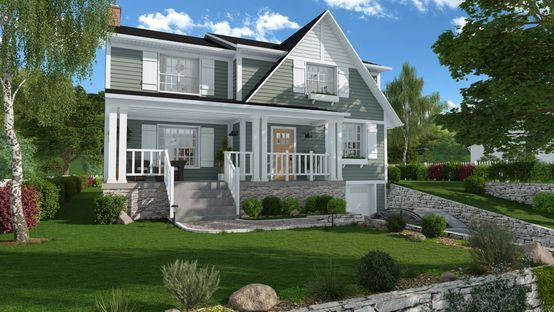 How Professionals Use Cedreo
Eliminate the need for complicated CAD software or outsourced roof renderings. Cedreo lets professional builders, remodelers, and contractors create stunning 3D designs that help them close more deals.
Home Builders
Cedreo's roof design feature lets you customize any roof and show clients different options at different price points. And once you've created your 3D renderings, you can use them to market your business.
Learn more about Home Building Software
Heartwood Build & Design
"The renderings produced with Cedreo allow us to communicate our ideas on the website and social media to attract clients and show them how serious we really are." – Sheree Ramm, Co-founder
Read the Success Story
Home Remodelers
When a homeowner invests in a new roof, they want some assurance that it'll complement the look and style of their home. Cedreo's roof designer lets remodelers show clients exactly how their new roof will look.
Learn more about Remodeling Software
Sixpence 21
"My objective was to get photorealistic 3D renderings at a much faster pace to help clients visualize their projects and ultimately, boost the sales and overall profit." – Frankie Sharman, Owner
Read the Success Story
Loft One Contracting
"Having this ability to do this in house, at our own labor rate, and not having to sub that out, it cuts down on the time where we can present designs. And obviously it is cheaper. For us, it was a huge win to find Cedreo." – Rob Zerrenner, CEO
Read the Success Story
A Simple Designer for Any Roof Type
Your clients' houses don't end at their ceilings, so why should your designs? Cedreo's all-in-one roof design software allows you to go beyond simple layouts, so you can create complete designs of home interiors and exteriors, all the way up to the rooftops.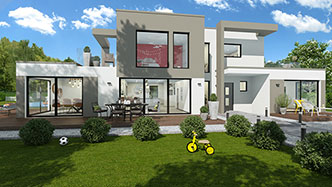 Flat roof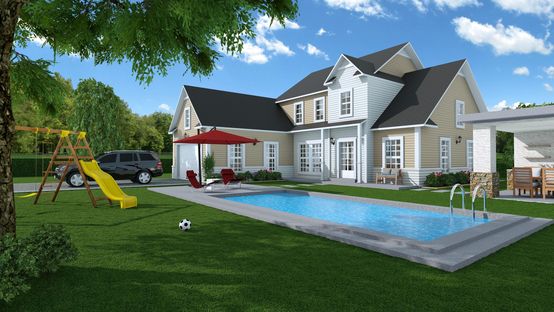 Gable roof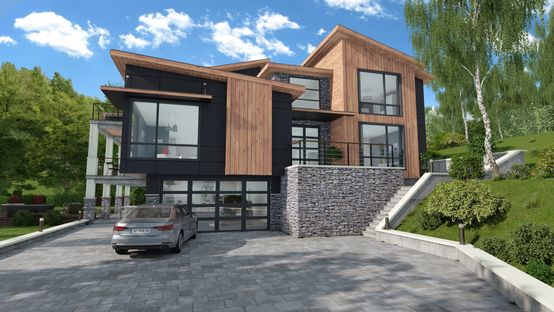 Single slope roof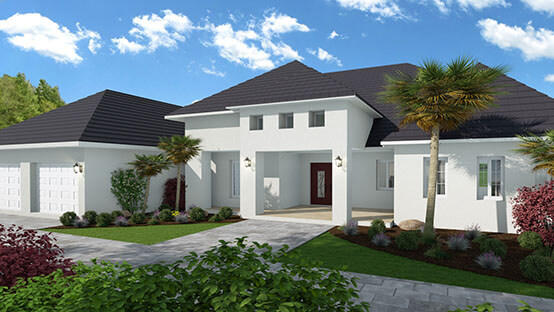 Multi-slope roof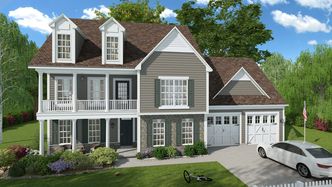 Roof with dormers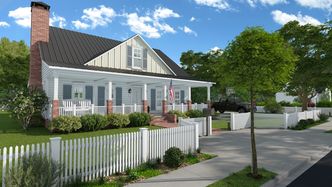 Bonnet roof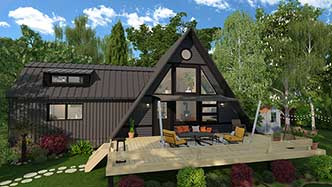 Metal roof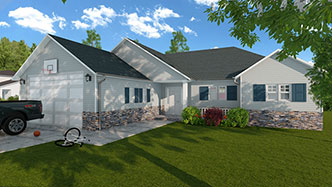 Shingle roof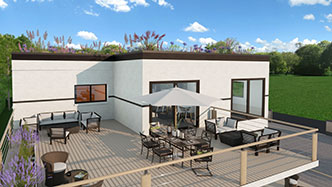 Green roof
Roof Design Features That Save You Time
Cedreo's online roof designer fast-tracks your work, allowing you to go from a basic layout to a fully-rendered 3D visualization in a single day. This speed is supported by core features that are engineered to intelligently predict your needs and allow for simple adjustments to achieve perfect accuracy. All of these features work together to streamline your workflow, so you can finish projects more quickly. Cedreo is the ultimate home design tool for getting top quality results without complex processes.


Automatic Roof Detection
Automatic detection prevents the hassle of hand-drawing every edge and angle of simple roof designs.


Drag-and-Drop Builder
Structural additions can be applied in seconds — just drag your dormers, skylights, or any other pieces to the spot where you want them.


Custom Roof Dimensions
Customize the height, width, slope, thickness, angle, and overhang for your roofs.


Custom Roof Materials
Choose your roof materials from the robust catalog in our roof design software to customize your roof.


Draw in 2D & Visualize in 3D
A side-by-side window view gives full clarity so that you can be certain your blueprints translate into the desired roof design.
One-Click Modifications
Make swift changes to roofing features with simple one-click modifications.
How to Add a Professional Roof Design in Minutes
More than just a roof design software, Cedreo accelerates every step of the house design process, from creation to presentation. Once you've created your project's foundational layout, you can work with the roof editing tool to wrap up the exterior design. In just a few clicks, you can build a roof that perfectly complements the rest of your hard work.
1. Select Your Roof Type
Thanks to an intuitive interface, it's simple to add roofing to your house layouts. The roof editor can be accessed in a tab of the editor's main menu, where you can select the type of roof — gable, single slope, multi-slope, or flat roof — you wish to draw.
2. Trace or Automatically Add a Roof to Your Floor Plan
Trace the exterior perimeter over your floor plan by clicking the point of every corner. For roofing of just one style, Cedreo can automatically generate a rooftop, snapping it directly onto the traced outline you've made. For two or more different roof types, you'll need to trace each section individually after selecting the style in the menu.
3. Adjust Roof Parameters
Once your rooftop is inserted, you can adjust the parameters to get the exact height, angle, and pitch you need. Easily add new points in the roof's geometry, select ridge offsets, and define edge parameters.
4. Customize Roof Materials
Select roof covering materials from Cedreo's constantly-growing catalog, sorted by style, including tiles, slate, metallic, and other common types. Coloring and texture can be selected by clicking one of the preview swatches.
5. Add Structural Modifications
Add structural modifications to enhance roof aesthetics and functionality, such as inserting dormers and skylights. Again, style choices are abundant for structural additions, even gutter piping and scuppers.
6. Visualize Your Roof in 3D
Work all finished? Then you're ready to create beautiful 3D renderings to share with your team and your clients. From the HD Visual tab in the main menu, you can use camera options to take snapshots of specific viewpoints of your model.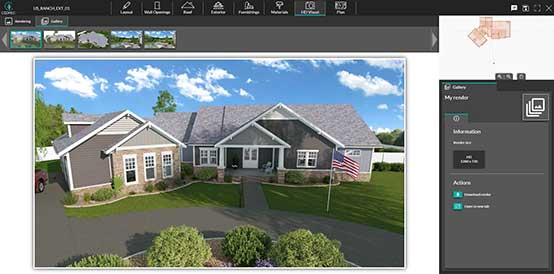 7. Download or Share Finished Roof Designs
Roof designs are saved in the project files, which can be downloaded directly to your computer. With Cedreo, you can simplify the house design process, from creation to presentation.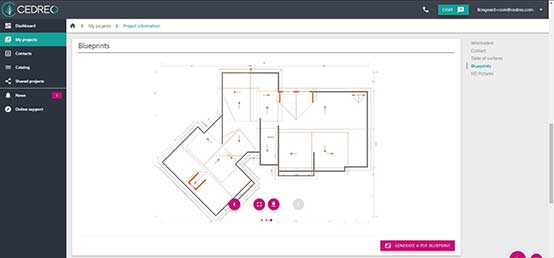 Roof Design Software FAQ
Where do I find the different types of tiles in Cedreo?
Click on the "Materials" tab to choose from Cedreo's library of tile types.
How do I share my roof design?
You can download your roof design as a PDF or JPG and email it to your client.
What do roof plans include?
Roof plans include dimensions, specifications on the slope and pitch, the placement of vents and drainage, material specifications, and framing details.
How else can I use Roof Design Software?
In addition to regular roofs, you can use Cedreo to create green roofs. Add solar panels, vegetation, gardens, and sitting areas.