Technology has transformed the way we build and remodel. Gone are the days of having to rely just on pen, paper, and your imagination. Now, with the best architecture rendering software, designers, builders, remodelers, and other housing professionals can quickly create amazing photorealistic 3D renderings.

In this 5-minute read, we'll cover the 11 best architectural rendering programs, and answer the following questions:
Which is the best architectural rendering software for your business?
Which program will give you the features you need for a price you can handle?
And are there any render programs that are actually user-friendly?
Let's get started with the key considerations when selecting your 3D architectural rendering software.

Key Considerations When Choosing Architecture Rendering Software
In the last decade, 3D renderings have exploded in popularity, so there are plenty of programs to choose from. Consider the following when choosing the best architecture rendering software for your business:

Ease of use

Ease of use is one of the biggest factors to consider, especially if you have a limited CAD or 3D modeling background. So be sure to figure out: What kind of learning curve does the software have? Can you start using it right away? Or will you need to dedicate several days (or even weeks) to learn how to use it?

Features

Some programs only have 3D visualization features. Other architectural programs have a combination of 2D and 3D tools. Having a set of features specific to home design saves you a lot of hassle since you can create everything from simple floor plans to photorealistic 3D renderings.

Pricing

Prices can range from free to thousands of dollars. If the platform offers tiered pricing, pay special attention to the features included in each tier. And be careful with programs that require a lot of add ons and extensions — the costs of a la carte features can add up quickly.

Support

Does the software platform offer tutorials, videos, and — most importantly — access to support with a real person? Cedreo, our top pick for architectural rendering software, offers a variety of support options like a knowledge base, chat and phone support, and even a free training call.


11 Best 3D Architectural Rendering Software (Including Key Features)
So, of all the options out there, which is the best 3D rendering software for architecture professionals? The answer is on this list.

Let's start with a home design software that more architects are switching to — Cedreo.
1. Cedreo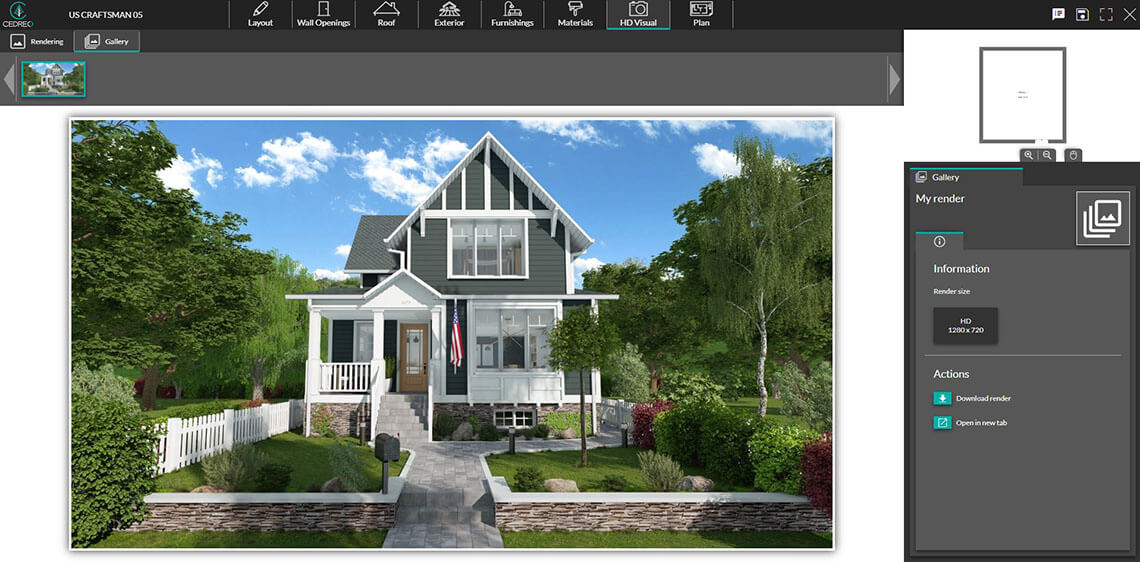 Cedreo is the best option for home builders, remodelers, and designers who need an easy-to-use program that streamlines their design process and helps them land more clients. No other program lets housing professionals do so much, so fast. And it's so easy to use!

Even with limited design experience, most users can go from a blank project to a fully decorated home design complete with photorealistic 3D renderings in just a few hours. And there's no need to purchase additional add-ons or extensions.

Cedreo's intuitive interface helps users quickly create 2D plans. You can even import plans from a previous project. Plus, you'll have access to Cedreo's extensive design library with thousands of pieces of 3D furniture, materials, and textures.

Unlike a lot of design software, Cedreo promotes architectural visualization as you design. See your plan in 3D as you draw in 2D.

Some 3D architectural rendering software requires a computer with high-end specs to create the renderings. Fortunately, Cedreo is a modern cloud-based software. That means anywhere you have a PC or Mac with internet and a web browser, you can get a 3D rendering in just 5 minutes.

Cedreo's combination of 2D and 3D design features makes it easier than ever to quickly bring your ideas to life in a way that impresses clients and prospects.

Key features:
Minimal learning curve
Create an entire home design in as little as 2 hours
Quickly create 2D plans to scale, 3D plans, and 3D renderings
Get interior and exterior photorealistic renderings in just 5 minutes
Works for small bathroom remodels, new home builds, landscape projects, and more
Easily adjust the light effects for more realistic renderings
Plans and renderings are easy to download and share with your team and clients
Show clients their finished architectural visualization from multiple points of view
Simple subscription pricing (no need to worry about purchasing additional add-ons)
Duplicate and reuse projects to save extra time
Collaborate on projects as a team with the Enterprise package
Examples: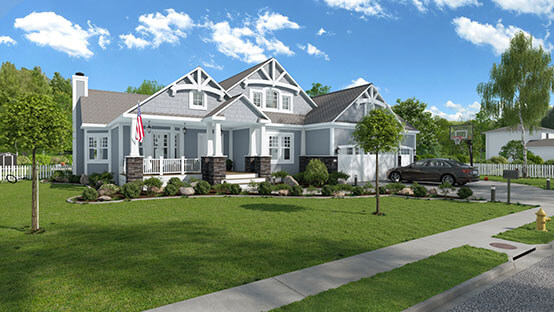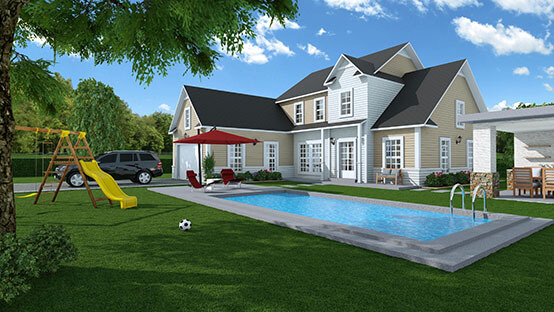 Pricing:

Pro: There's a Cedreo plan to meet any budget. Check out our plans here.
2. V-Ray

V-Ray is one of the most powerful 3D rendering programs available today. With their collection of products, you can create any visualization imaginable, from a home design to an entire city and even movie special effects.

If you don't need the entire product collection, V-Ray makes add-ons for design programs like SketchUp, Unreal, and Revit that help you create more realistic 3D renderings.

While V-Ray is extremely capable, you do need additional design programs in order to create your basic 2D and 3D home plans. Fortunately, there are plenty of tutorials and videos that can help you learn how to integrate V-Ray with those programs.

Key features:
Realistic imagery
Real-time rendering updates as you work
Integrates with some architecture design programs such as SketchUp and Revit
Works for a variety of industries so it can be a good choice if you do more than just home building and design
Popular program, so there are plenty of learning materials to help you get started
Examples: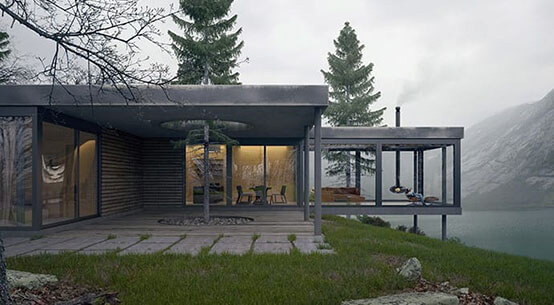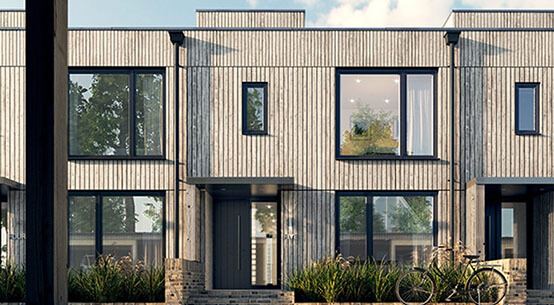 Pricing:

V-Ray Collection: $699/year; $60-80/month for add-ons to programs like SketchUp

Learn more about V-Ray
3. SketchUp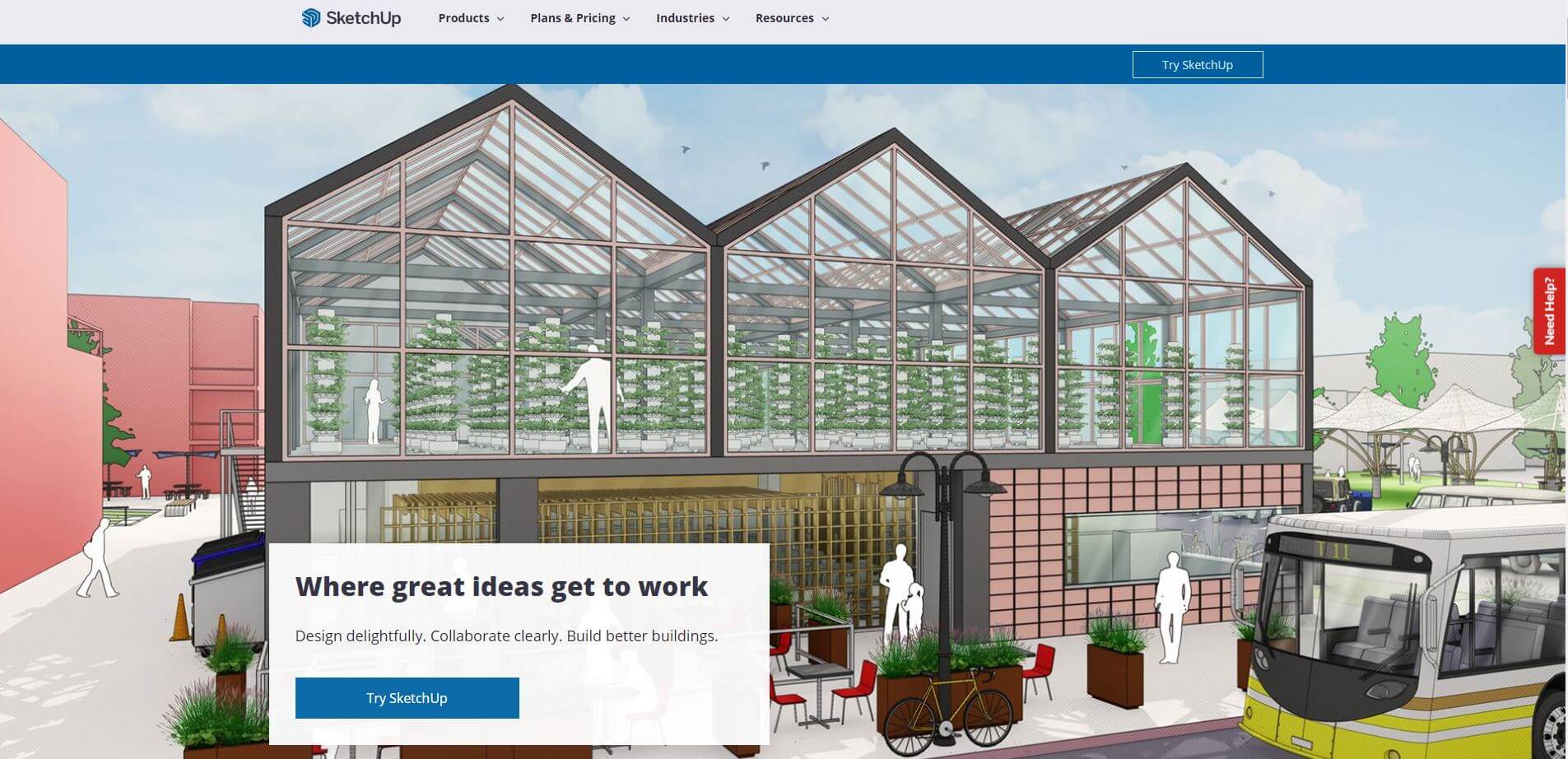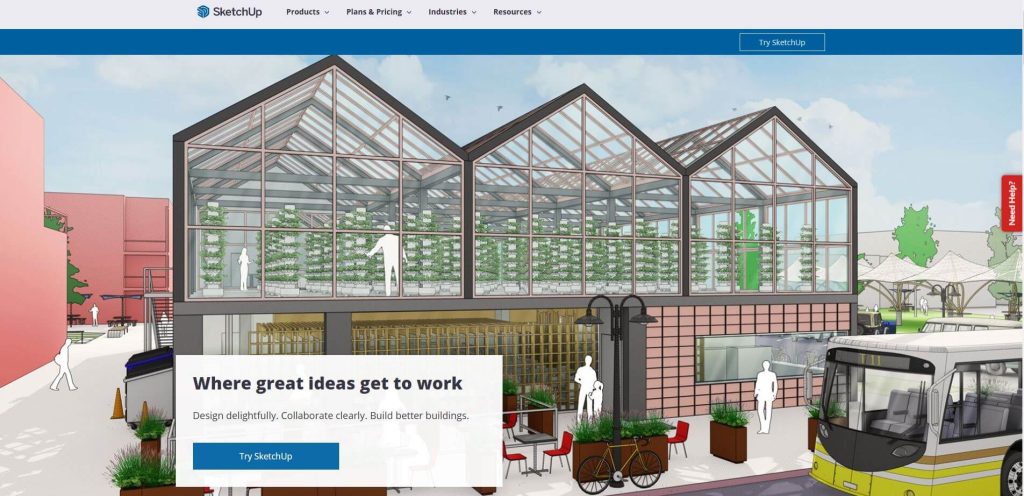 SketchUp is a versatile and intuitive 3D modeling program. You can use it for small woodworking projects, home designs, product creation, or even urban planning (with the right extensions).

By itself, SketchUp only has limited 3D rendering capabilities and home design features. Fortunately, there's a huge library of extra add-ons and extensions that can expand SketchUp's capabilities for architects.

Many of the add-ons (like V-Ray) that you'll need for creating photorealistic 3D renderings and 2D residential home designs cost extra. That means you'll have to spend more time learning how to integrate and work with the add-ons.

Key features:
AR and VR apps
Add-ons for creating 2D construction documents
Cloud collaboration
Large library of 3D models
Examples: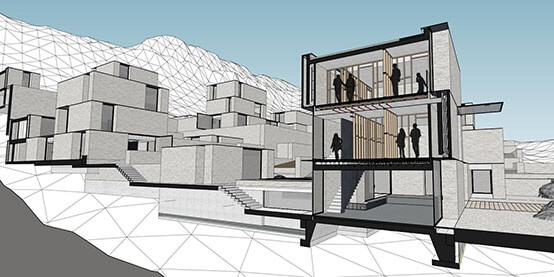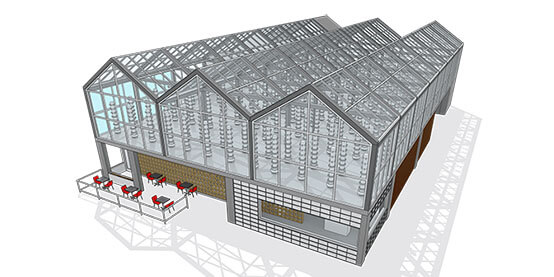 Pricing:

Shop: $119/year. Pro: $299/year.Studio: $699/year.

Learn more about SketchUp
4. Blender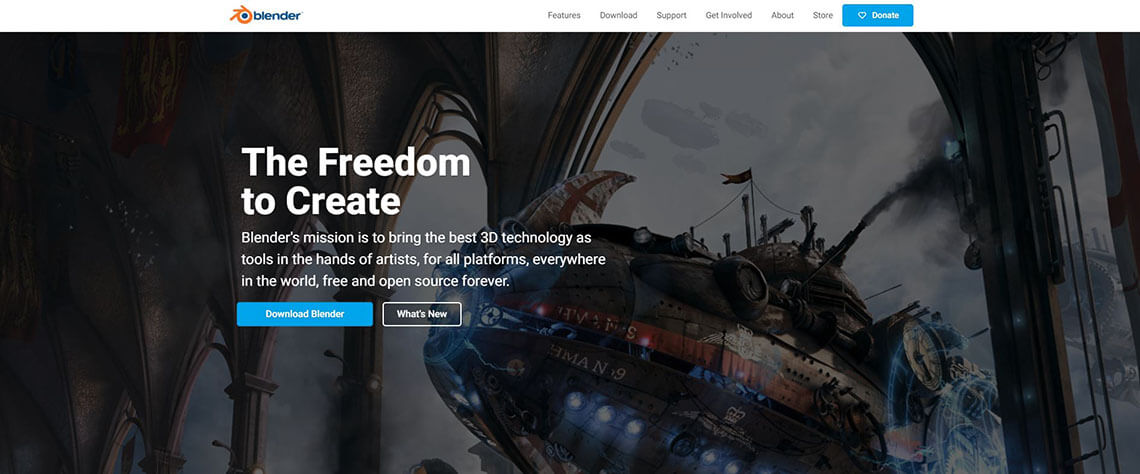 Blender is an open-source 3D modeling program that is extremely powerful and completely free! Its features let 3D renderers create simulations, animations, models, and of course, 3D renderings. It also allows you to create 2D technical plans that you can then build into 3D models.

Residential builders, remodelers, and designers may find that Blender is a bit overkill for their needs. Yes, it is free. But this platform takes time to learn, and you'll likely never end up using the majority of its tools.

Key features:
Completely free
Advanced 3D sculpting tools
Works for 3D animation
Hundreds of available add-ons
User-based support
Examples: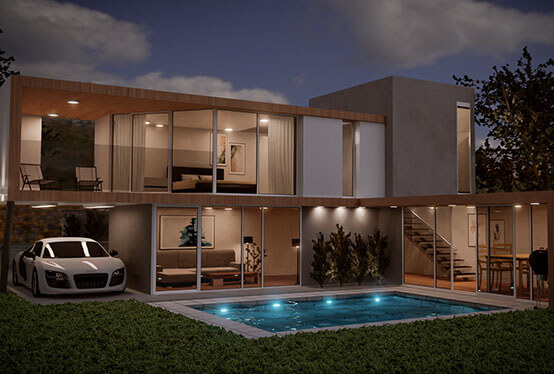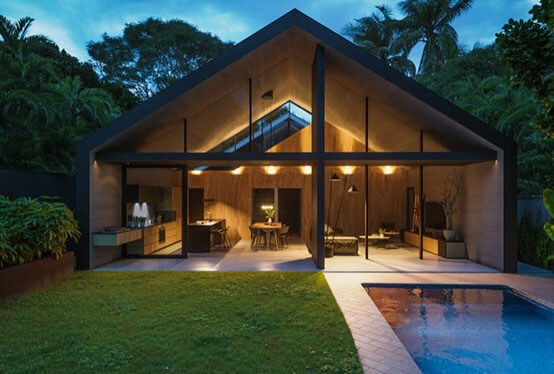 Pricing:

Free

Learn more about Blender
5. Artlantis

Artlantis is another 3D modeling software that integrates with popular design programs like AutoCAD, Maya, and 3ds Max. It's relatively easy to use, compared to most other 3D rendering engines.

You will need additional architectural programs in order to complete an entire house design. And if you want specific training, you're going to pay a hefty price tag of over $150 for an online course.

Key features:
Broad selection of quality materials
Adaptable vegetation according to the season
Insert 3D objects
Examples: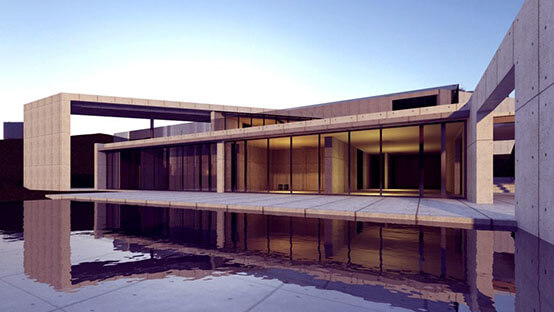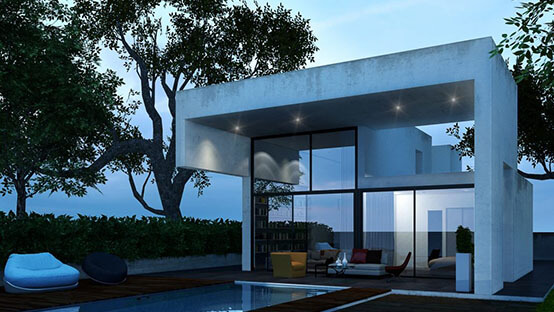 Pricing:

Single License: $740 (2021 Upgrade: $230).

Learn more about Artlantis
6. Maxwell

Maxwell is a 3D rendering engine that's compatible with most 3D or CAD applications. If lighting is an important part of your renderings, Maxwell could be a good choice.

The renderings Maxwell creates rival some of the best. 3D renderer pros can create images with realistic lighting that are barely distinguishable from actual photographs. However, that power doesn't come cheap. The Maxwell add-ons for common CAD programs start at $595 for a node-locked license (meaning it can be used on only one computer).

Key features:
High-quality image rendering
Integrates with popular CAD programs
Get multiple images with different lighting conditions from just one render
Examples: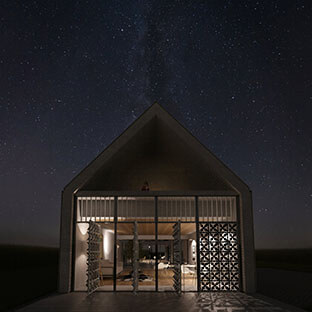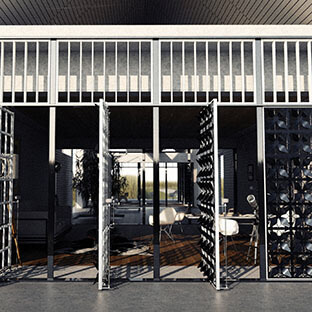 Pricing:

Node-locked Add-On License: $595. Floating Add-On License: $795.

Learn more about Maxwell
7. Archicad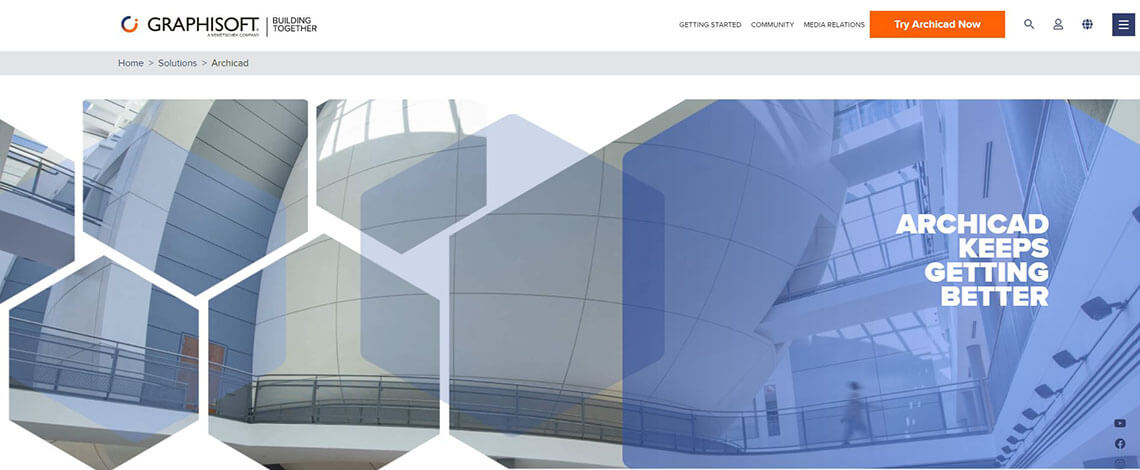 Unlike some of our options that are just 3D modeling programs, Archicad is BIM (building information modeling) software. It's made specifically for designing buildings. Archicad gives you powerful tools for creating 2D drawings and layouts in addition to realistic 3D renderings.

This program may be too complex for beginner designers. And with a price of almost $200 per month, it may be too costly for some housing professionals.

Key features:
Works on PC and Mac (Unlike Revit)
Integrates with other architectural apps
Includes tools for creating technical documents for permits and construction
Examples: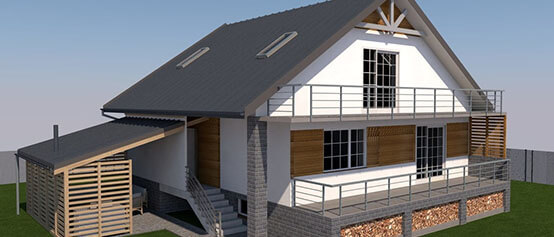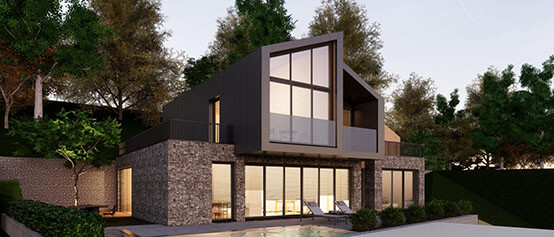 Pricing:

Archicad 22 Commercial: $3,971. Archicad Monthly: $196/month.

Learn more about Archicad
8. Autodesk Revit

Autodesk Revit is one of the most popular architectural rendering programs for architects. It's BIM software that gives construction firms everything they need to plan, design, construct, and manage buildings and their infrastructure.

Revit is a solid choice if you need advanced engineering and commercial architectural tools that can integrate with other Autodesk programs like AutoCAD. And if you want higher-quality renderings than what Revit offers, many 3D rendering engines (like others mentioned on this list) are compatible with this software.

Revit is a powerful and all-encompassing tool, so it takes time to learn. And Revit is compatible with PCs only.

Key features:
Structural engineering features like reinforced concrete detailing
Ability to create detailed documentation for specific trades
Generate photorealistic renderings without any add ons
Examples: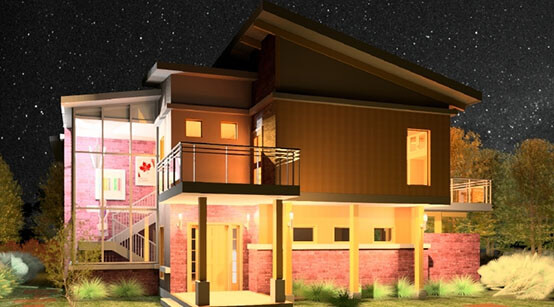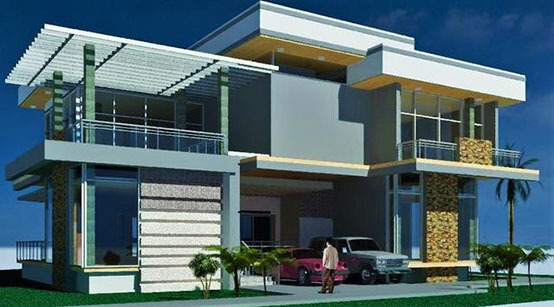 Pricing:

Monthly: $320. Yearly: $2,545.

Learn more about Revit
9. Lumion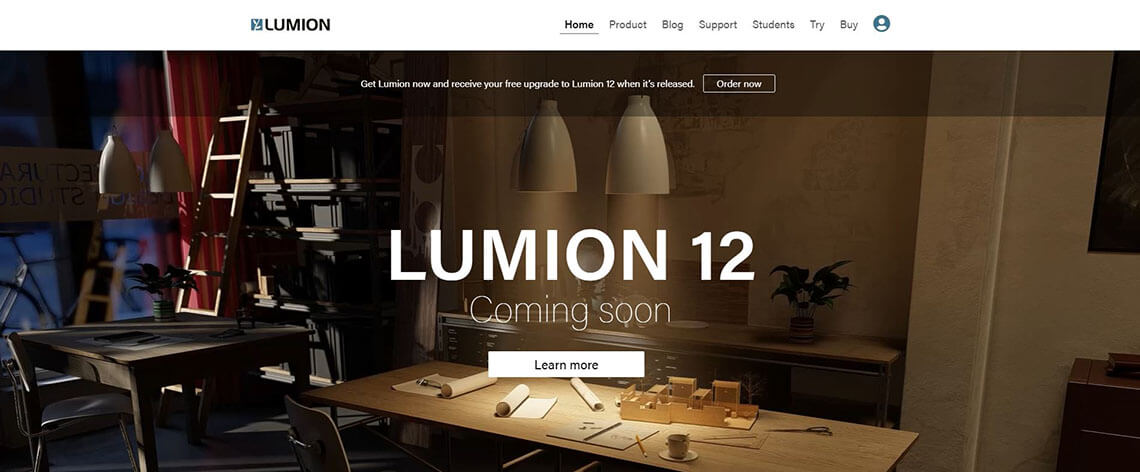 Lumion works as an add-on to popular 3D modeling programs. It has advanced rendering capabilities that let architects and designers show how their projects will look in almost any situation. It can create intricate details like realistic foliage, functioning fireplaces, and even rain.

Key features:
Live sync lets you see the renderings as you work in a compatible CAD program
Perpetual license
Create an image, video, or panorama rendering
Library of over 6,000 items and 1,250 materials
Examples: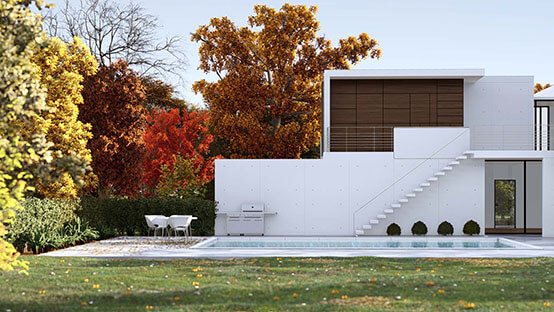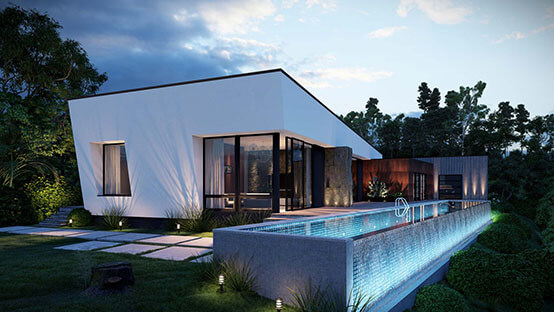 Pricing:

Standard: $1,730. Pro: $3,492.

Learn more about Lumion
10. Enscape

Enscape is a real-time 3D software that integrates with popular programs like Revit, SketchUp, and Archicad. Once you've set up the plugin, Enscape will show 3D views of all the changes you make in the original program. This ability to instantly view what you're creating in 3D helps you and your clients make faster design decisions.

Key features:
Simple and budget-friendly pricing
Walk through your project with VR support
Create realistic atmospheric conditions
Examples: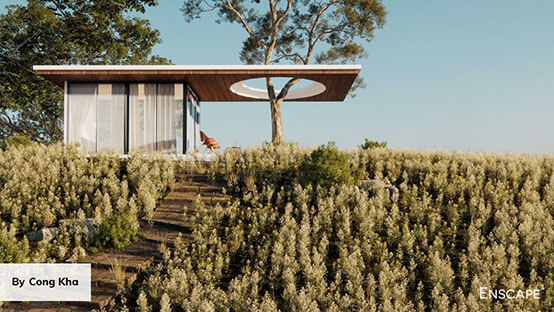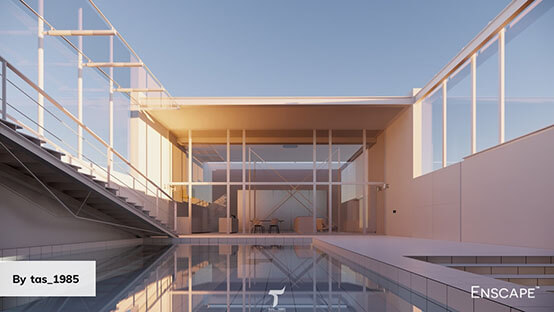 Pricing:

Floating License: $67.90/Month (Billed Yearly). Single Machine License: $39.90/Month (Billed Yearly).

Learn more about Enscape
11. Shapespark
Shapespark was created to complement your current 3D design software and make it easier to present 3D renderings to clients. While it doesn't give you the advanced rendering capabilities of some of the other options, its ease of use and innovative set of features are perfect for businesses that just want a better way to show clients their ideas.

Key features:
Browser-based
Interactive online walkthroughs
Easy integration with popular 3D software
Give your clients a virtual tour of the project
Examples: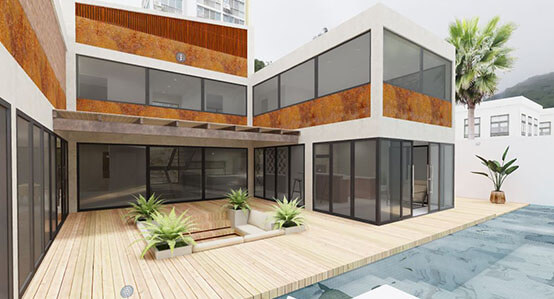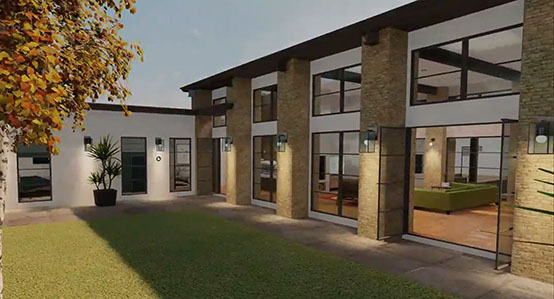 Pricing:

Starter: $19/month. Standard: $49/month. Plus: $99/month.

Learn more about Shapespark
Final Thoughts
So which is the best architecture rendering software for you and your business? The powerful but expensive Revit? Or maybe V-Ray and its premium graphics?

More and more home builders, remodelers, and interior designers are going with Cedreo as their top pick. Many of the 3D render programs on our list work only alongside other design programs — platforms that have thousands of complex features the average builder or remodeler will never use.

Cedreo is different.

Cedreo was engineered specifically for residential housing professionals. It's got all the features you need (including photorealistic 3D renderings!) and none of the complicated tools you'll never use.

Start using Cedreo today and see how it streamlines your next project.