The market for 3D architectural design software is vast but they target different needs. It usually makes it hard to have a clear view of which program you should use. Before choosing the best floor plan software, you should be aware of the major differences between CAD and other architectural design software for sales enablement.
Why Architectural Design Software is so Important to Housing Professionals?
Whether you are a civil engineer, an architect, an interior designer, a real estate developer, or a salesperson working for a home builder, architectural design software is an essential tool for you to show off your projects. These programs enable you to make blueprints, define materials and create 3D renderings efficiently. The outputs you get from these, whether they are 2D floor plans, 3D floor plans, or even the highest-quality 3D rendering, are the only thing you have at your disposal to communicate your ideas to your clients and subcontractors. But which architectural design software to use? A CAD software or a sales enablement program?
Why You should Use an Architectural Design Software for Sales Enablement.
Some 3D architecture software aim at helping you increase your sales volume and revenue. If this is your main goal, you should continue reading to understand how a design software can help you grow your business.
Easy-to-use 3D Assistant for the Sales Process
First, these programs have an intuitive and easy-to-use interface with a lot of features that enable you to draw professional floor plans and 3D renderings. It means that no expert technical skills should be necessary. Thus, a complete construction project can be ready to present to a client in record time with high-quality sales documents. Your clients then benefit from a great user experience: shorter time between meetings, realistic renderings, easy-to-understand 3D floor plans and finally, everything your client needs to make their decision faster.

=> See How Heartwood Build & Design Streamlined Their Business With Cedreo
Short Learning-curve
Then, the time required to master the floor plan creator is also short, much shorter than with CAD software. These architectural design software for sales enablement are made to be easy-to-use. With the best of them, it only takes a few hours to fully understand how the interface works and to be ready to draw complex 3D houses.

=> See How Sixpence 21 LTD Reduced Drafting-time by Half


Efficient for Teamwork
These programs also offer collaborative options that can be useful if you plan to work on a project with a design team for example. The design team can draw floor plans, shared with salespeople who can customize them on the fly with the client. This is a time-saving way to proceed, and gives your clients great satisfaction: they can instantly see the changes they asked for and don't need to wait days – or sometimes weeks – to get another meeting and see the the new proposal.
High-quality 3D
And lastly, architecture software dedicated to sales teams is by design made for creating the best 3D quality as fast as possible. CAD software is not.

Keep in mind that if your main objective is to get stunning 3D renderings to help your clients visualize their future home and close deals faster, you probably should opt for a design program dedicated to sales.




To go further: What is a 3D Rendering and How to Get Great Ones?

The type of construction project your need to draw is also a factor to take into account if you are wondering what kind of software you should use. 3D architectural design software for sales is mainly dedicated to residential home building projects, multi-family homes, remodeling projects, interior designs, or potentially house flipping projects.

Who is it for?
Sales teams at home builders,
Home designers,
Real estate agents,
Real estate developers,
House flippers,
Ideal if you're looking for:
Short learning curve,
Short drawing process (an entire project can be designed in no time and no technical skills are required),
A shortened sales cycle and increased revenue,
A library of "ready-to-customize" construction projects.
Why You should Use a CAD Software for Your Architectural Designs.
A CAD software (Computer Aided Design) is a technical tool designed to create highly detailed blueprints. In architecture, a CAD software is generally used for huge or complex construction projects that require highly technical engineering skills. These programs are also used by residential architects to produce the final blueprints that will be used for building permits, construction bid, and technical documentation.
More Precise Blueprints but Longer Learning-curve
Architectural blueprints created with CAD software are more precise and detailed as what you could get with a 3D program for sales. The associated tools and features are, as a consequence, more difficult to use. The learning curve is long: it can take up to several months to learn how to use a CAD program properly and feel at ease with the drawing options.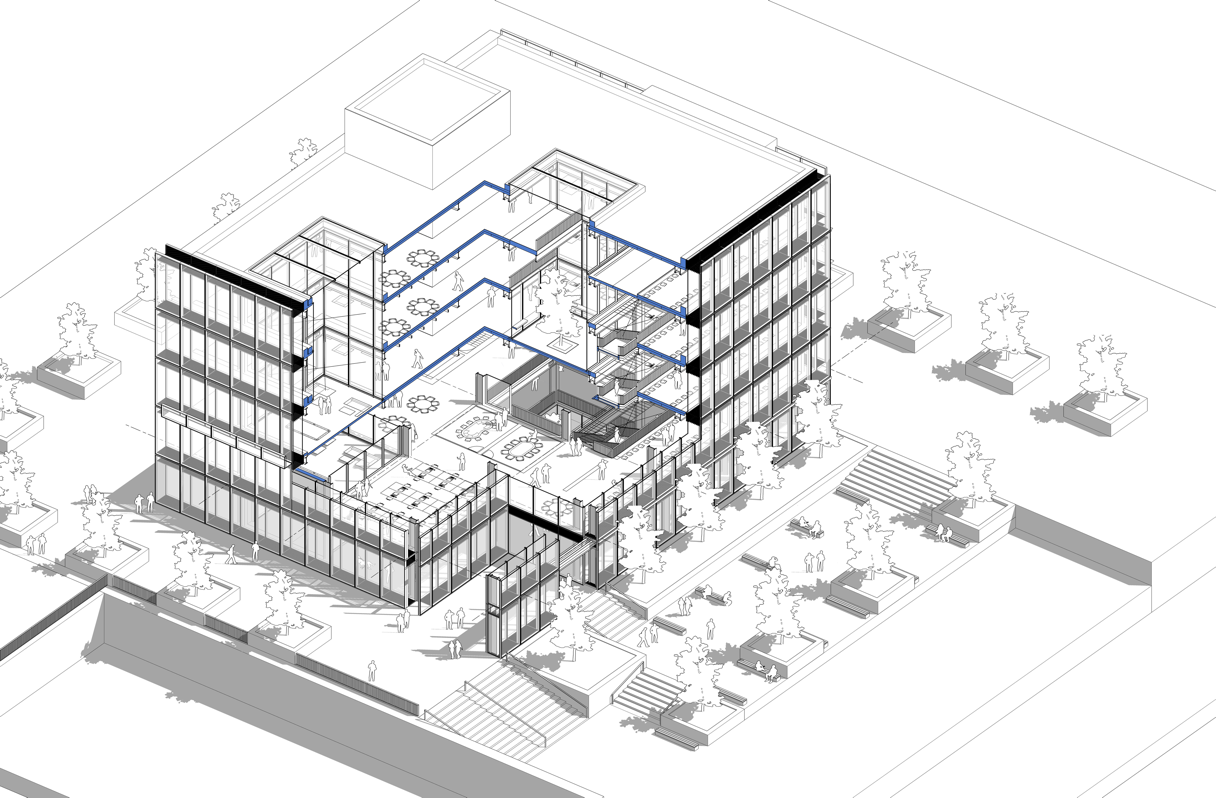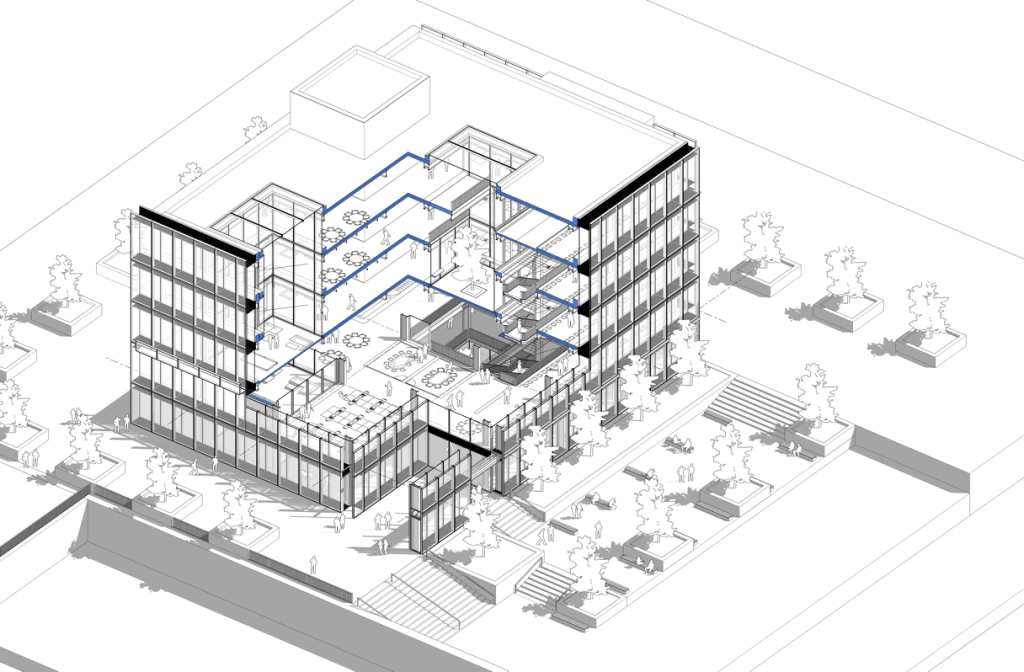 You should also consider the amount of time you are willing to spend on drawing floor plans before making your choice. It can take up to several days to draw a blueprint with a CAD software, depending on the project's complexity.

Some CAD software also offers collaborative options to work as a team on the same construction projects.
Technical 3D Views
As CAD software is more aimed at drawing up, technical blueprints and don't focus on helping you to create great 3D designs for home buyers, the quality of 3D is much less impressive than with architectural design programs for sales enablement. The 3D graphics are usually simpler and not photo-realistic. If you plan to create high-quality renderings with a CAD software, it is possible but it will be challenging. CAD software is not made for creating stunning 3D views.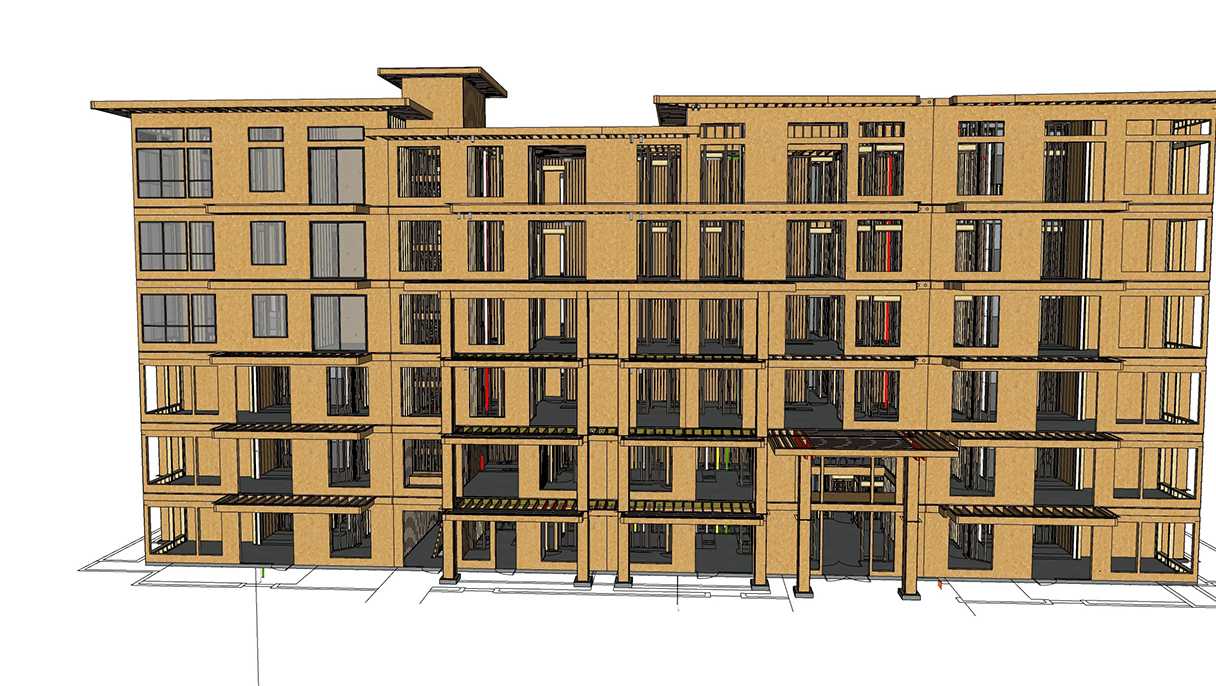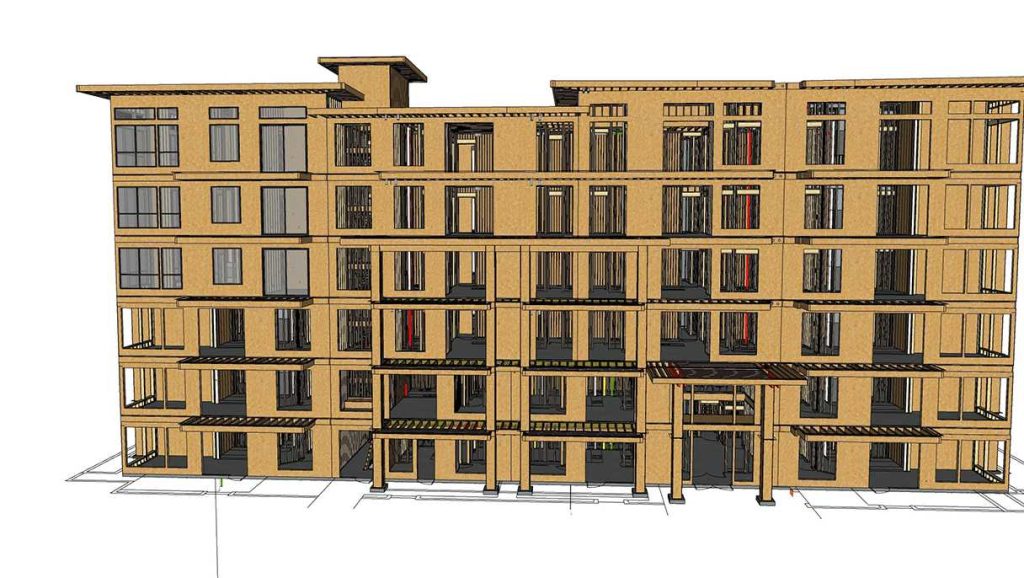 Powerful Computer Required
Keep in mind that, in addition to the difficulty of doing a great 3D view, it will take a lot of time due to how much power it needs from your hardware system. Make sure you have the right computer to do so. You need a powerful computer to work properly and an average laptop just won't do.

Who is it for?
Civil engineers,
Architects,
Home Designers.
Ideal if you're looking for:
Creating detailed and technical blueprints,
Designing big and complex construction projects
Technical but not realistic renderings
Why You May Use Both?
You may have come to the conclusion that both types of software is useful to you. And that's also what we think. An architectural design software, like Cedreo for example, is complementary to a CAD software. It is dedicated to quickly drawing floor plans and stunning 3D views for your sales presentations, while the CAD software aims at providing you with the proper technical blueprints that you can use with other housing professionals, but that can't be easily understood by your clients.