When it comes to home building and design software, you'll find plenty of choices available to you or your business.
But, not all software options are created equal. In fact, while they might seem the same on paper, most design apps will come packed with different features and different user experiences.
To find the right software options, you need to first understand your unique needs.
You should ask yourself what you'd like from a software partner. What features are a must-have? What about customer support, how much help will you need to master your software choice?
Three popular options, Revit, AutoCAD and Cedreo, are probably on your radar if you've started your research.
To help you understand the Revit vs. AutoCAD vs. Cedreo debate, we're going to explore each option and compare them head-to-head. Read on to learn more.
Revit, AutoCAD, and Cedreo: Overview and Use Cases
With so many software options on the market today, it can be a challenge to find the right option for your business. So, when it comes to Revit, AutoCAD and Cedreo, what do you need to know? What do these software choices offer, and what are some typical use cases for each platform?
1. Revit
Revit, produced by Autodesk, is a great tool for building information modeling (BIM). It helps users design buildings, structures and components in 3D with intuitive 2D drafting elements. Its multidisciplinary nature makes it an excellent option for collaborative planning.
Some suitable use cases for Revit software include:
Architectural design
Building system engineering
Structural engineering
Construction planning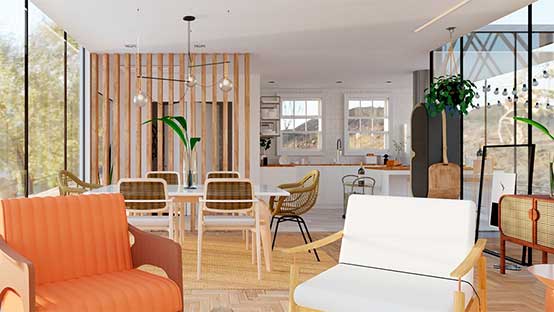 2. AutoCAD
AutoCAD is another software option from AutoDesk. But instead of being known for BIM capabilities, AutoDesk is best for 2D drawing and 3D modeling. Professionals across various industries leverage the power of AutoCAD and its industry-specific features and libraries for architecture, mechanical engineering and much more.
Some use cases for AutoCAD include:
Architectural drafting
Industrial design
Interior design
3D mapping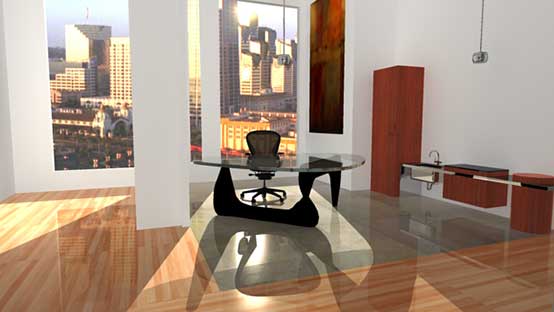 3. Cedreo
Cedreo is a web-based 2D and 3D home design platform perfect for home builders, remodelers, interior designers and even DIYers. The powerful software suite gives users the tools they need to develop 2D and 3D plans in minutes. Users can draw floor plans, turn them into 3D renders, estimate the cost of their project and much more.
Some use cases for Cedreo include:
Home building and remodeling
Interior design
Landscaping
Real estate and property development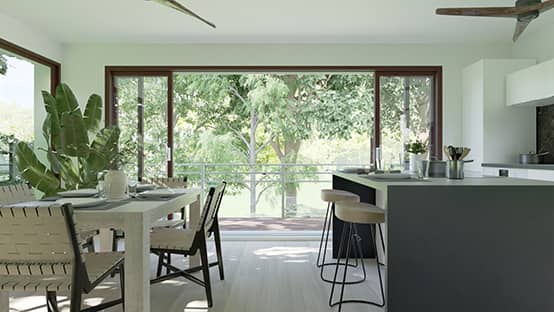 Revit vs AutoCAD vs Cedreo: Pricing Comparison
If you're trying to choose the right software, price is probably top of mind. Many of these tools are designed for professional engineers and home builders, and cost matches the level of complexity and flexibility available to users.Fortunately, you'll find some software providers offer tiered service levels so you can opt and pay for the features you want. To help you make the best buying decision, let's explore the price differences between these three design software options.
1. Revit
Free Plan: A free trial is available
Pricing Model: Subscription-based plans
Paid Plans: $350 per month, $2805 per year or $8415 every five years
2. AutoCAD
Free Plan: Free trial available
Pricing Model: Subscription-based
Paid Plans: $245 per month, $1995 per year or $5865 every five years
3. Cedreo
Free Plan: A free plan is available that offers limited features
Pricing Model: Subscription-based
Paid Plans:
Personal: $119 per project
Pro plan: $99.17 per month
Enterprise plan: $124.17 per month
Revit vs AutoCAD vs Cedreo: Feature Comparison
Features can make or break a software platform.
Here is what you need to know about these three options when it comes to features.
Features
Revit
AutoCAD
Cedreo
2D Floor Plans
Yes
Yes
Yes
3D Floor Plans
Yes
Yes
Yes
3D Rendering
Yes
Yes
Yes
3D Printing
Yes
No
No
3D Sculpting
No
No
No
Import Blueprints
Yes
Yes
Yes
Surface Area Calculations
Yes
Yes
Yes
3D Library
Yes
Yes
Yes
Interior Design
Yes
Yes
Yes
Lighting & Sun Orientation
Yes
Yes
Yes
Share Designs
Yes
Yes
Yes
Draw to Scale
Yes
Yes
Yes
Custom camera viewpoints
Yes
Yes
Yes
Reusable project templates
Yes
Yes
Yes
Cloud storage
Yes
Yes
Yes
Augmented reality
No
No
Yes
AutoCAD tools
No
Yes
No (but CAD-level
tooling is available)
Continuous drawing mode
Yes
No
No
Revit vs AutoCAD vs Cedreo: Customer Support Comparison
While features are a great place to start your buying journey, always be on the lookout for how a software platform handles customer support.
We'd all like to be self-reliant, but sometimes, you need to ask for help.
The right software options will have the support you need to navigate the often complex problems these apps present to home builders, interior designers and DIYers alike.
1. Revit
Revit is an Autodesk product. That means you can find a whole host of educational resources on their website specific to using Revit. When it comes to customer support functions, you can expect a massive customer resource library as well as post-purchase support to troubleshoot installation or product issues.
2. AutoCAD
AutoCAD is much like Revit in its customer support functions. Since this product has been around for over 40 years, you can also find plenty of user-generated resources online including classes, tutorials and troubleshooting materials. Of course, you can always call Autodesk and work through their in-person and online options for customer service.
3. Cedreo
Cedreo offers users access to many different kinds of customer support. This includes free in-person training sessions, customer support and an extensive knowledge base of videos and tutorials. Moreover, once you subscribe to a subscription plan, you gain access to a dedicated Cedreo Success Manager that will help users get projects off the ground.
The software platform offers customer support through:
Revit vs AutoCAD vs Cedreo: Home Design Deep Dive
While most of these software options can help with similar design tasks, they do so in quite different ways.
Depending on your skill level and needs, you may gravitate toward one option over the other. Some options provide more complex tooling but are harder to use and learn. Other options focus on making the design process as easy and quick as possible but at the sacrifice of complex design features.
Let's explore our three design options in a bit more detail.
Floor Planning
When it comes to floor planning, Revit and AutoCAD provide a wide variety of tools and features to create detailed and accurate plans. AutoCAD offers much more in terms of feature complexity, but is much harder to use than Cedreo or Revit. Cedreo, on the other hand, is all about ease of use and speed — making it a great option for designing 2D and 3D floor plans.
Site Planning
Site planning is an essential step in any project. Both Revit and AutoCAD provide useful tooling for this task, offering both 3D and 2D planning options. But, again, they are often complex to navigate and use. Cedreo, conversely, may not have the full suite of design features for site planning as our other two options, but makes up for that deficit with incredibly easy-to-use tools for this task.
Interior Design
When it comes to interior design, Cedreo is the clear winner. It not only offers simple design tools, but with an expansive 3D object library and options for quick rendering, users can create streamlined design plans in minutes. AutoCAD and Revit also offer functionality for interior design and are great choices for this task as well.
3D Rendering
3D rendering is a must-have. All our software options feature 3D modeling and rendering capabilities. With Cedreo, you can take 2D plans and turn them into 3D renders in minutes. Both AutoCAD and Revit offer 3D rendering capabilities as well, but are much more complex to operate. While you can accomplish more with these two options, the learning curve is steep.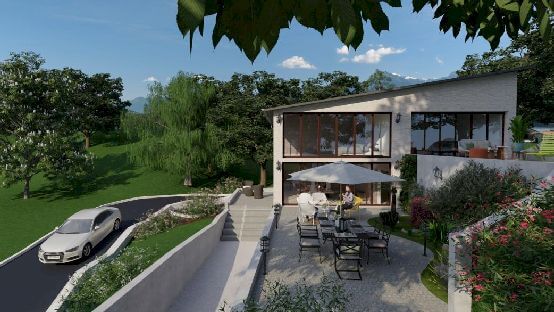 Revit vs AutoCAD vs Cedreo: Which Software is Right For Your Business?
While you'll find many different software options available to you or your business, hopefully you now have some answers to the Revit vs. AutoCAD vs. Cedreo debate.
Generally speaking, Revit and AutoCAD provide more in-depth features and tooling, but at the sacrifice of usability. Cedreo, on the other hand, is all about ease of use — making it the go-to option for all kinds of design professionals from contractors to interior designers.
Cedreo also offers more project management features like CostEstimator for estimating project costs.
The best part? Anyone can use Cedreo's powerful suite of 2d and 3D tools to create optimized floor plans and other designs in minutes.To learn more about Cedreo, be sure to connect with the team to get started.