Whether you're planning a complete kitchen remodel or just looking to add some new tile to your master bathroom, understanding all the costs associated with a renovation is an essential first step to any project.
But how can you know how much to set aside for your budget?
With everything involved in a project, from labor costs to materials, estimating the price of remodeling your home can seem daunting.
Let's explore some common remodeling projects, how they might factor into your budget and discover some new ways you can get a better estimate on project costs.
Types of Remodeling Projects
Remodeling projects range from simple renovations to complicated and labor-intensive overhauls.
Different renovation projects will demand different things from your budget.
Let's take a look at a few common remodel projects to help you better understand the costs associated with each renovation.
Kitchen
A kitchen remodel is a very common project.
Since this area is high-traffic and a focal point of the home, it's a good space to renovate. With just a few reasonable changes, you can add extra space and new features to your existing kitchen.When it comes to the cost of a kitchen remodel, prices vary depending on project scope. Even so, the average kitchen remodel costs anywhere between $10,000 to $50,000.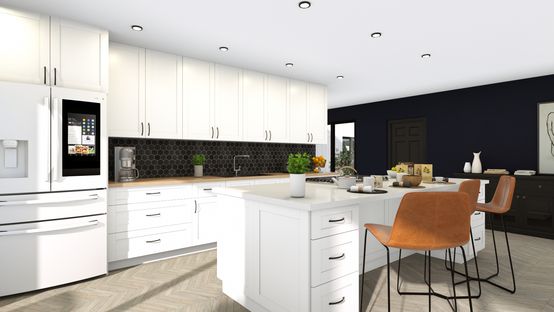 Bathroom
If you're looking at renovating to sell, bathrooms are always a great project to focus on.
More and more people are looking for luxurious and spacious bathroom spaces. With a few simple additions, like adding new fixtures or lighting, you can quickly revamp your bathroom's look. Your average bathroom renovation costs about $5,000. Keep in mind, if you intend to move fixtures, water lines or sewage lines, labor costs will push that average to around $25,000+.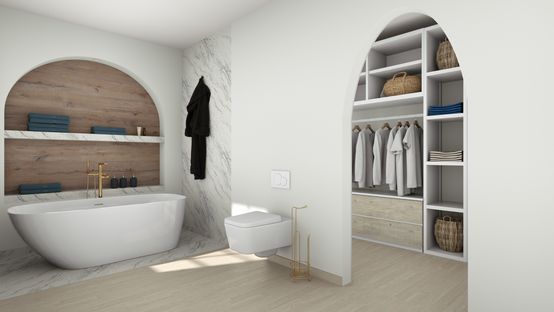 Basement
Don't let a drab basement get you down; these underground areas are perfect for all kinds of special-purpose rooms.
Depending on what you are doing with your basement, look at spending anywhere between $20,000 to $70,000. If you are only planning on adding an egress window and some waterproofing, expect the lower end of the price window.
But, this kind of project can easily get costly if you intend on something more luxurious like a home theater.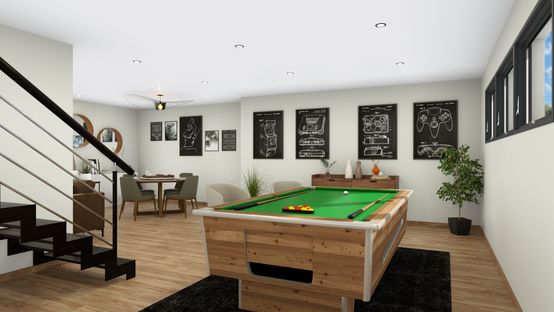 Deck
Research shows spending time outside is a great way to relax and reduce stress.
If you're looking to get outside more, a deck is a great way to do it. It's also an excellent way to improve your home's appeal to buyers.Cost-wise, this kind of addition averages around $20,000+.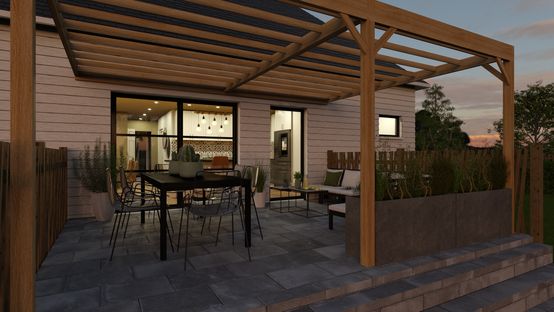 New Roof
A new roof is less of a luxurious splurge than our other projects. Even so, it's a necessary part of the home that you don't want to neglect.
For this project, it's all about your home's square footage. The larger the home, the bigger the cost.
Expect to pay around $8,000 for a roof replacement. Repairs are a different story and will depend heavily on the extent of damage and materials required.
Open Floor Plan
Adding an open floor plan to your home is a wonderful way to add new life to your existing space.Open floor, or open-concept, plans balance visual sight lines with intuitive traffic lines that designers optimize for your specific home needs. Because of the custom nature of the project and the fact that walls will often need moving, this kind of remodel can cost up to $200,000+.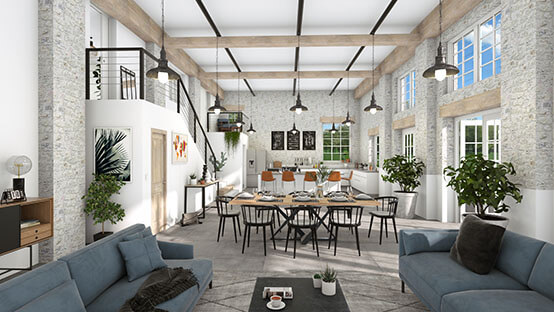 Electrical Updates
Are you just looking at some simple electrical updates to your home? Expect to pay around $500 to $8,500.
If you're interested in rewiring your home, or other serious electrical updates, this price can get as high as $30,000. Project scope and local pricing for hiring an electrician will all play a factor in deciding the final cost.
It All Comes Down to ROI
For any renovation project, return on investment (ROI) is a factor you want to consider.
Some homeowners focus on getting the most value possible from a project. Others are more interested in adding renovations that improve their comfort and add a little bit of personality to their homes.
Whether or not ROI is the most important factor in your project, understand that most renovations don't net a positive ROI. Expect, at best, 93% of your costs recouped—and this is for a barebones garage door replacement.
Most other remodel projects net around a 50% to 70% ROI.
If you want to make the most out of your renovations, focus on home renovations that increase property value.
In most cases, practical upgrades result in the best returns. But, practical upgrades don't satisfy the needs of all homeowners.
If you want to add comfort features and personalized touches, it's better not to focus on ROI and rather on your own needs and budget concerns. As an example, let's take painting walls.
To get the best ROI for a project like this, you need to focus on neutral colors that everyone can enjoy.
For many homeowners, this can tend to produce boring results.
So, if you're looking to add your favorite colors, themes and designs, don't let ROI be the factor that limits your creativity.
How to Estimate Your Remodeling Project
Estimating the cost of a remodel project can take time and effort.
With all the cost factors involved and labor needs, it can get overwhelming even for the seasoned design professional.
While you can use many of the averages above to get a grip on your budget, you'll find that many factors affect price. Any project manager will tell you handling an out-of-control budget is a formidable feat.
One problem that plagues remodel projects is the traditional construction method of management. Here, everyone on the project is separated. From contractor to designer, project owners often need to wrangle invoices, stay on top of progress and constantly revisit the budget.
Unless you're using a design-build approach to construction, estimating costs is often an inaccurate game.
While you can stick with traditional methods of cost estimating, why not leverage today's top tech to your advantage?
Construction cost estimating software helps contractors, remodelers and even DIYers quickly estimate the price of a project. This can be great for everyone who is part of the project as it provides an accurate cost estimate that takes into account several key factors.
How does it work?
Let's explore.
Construction Estimates with Cedreo and CostCertified
To get to the estimate, users will first need to create floor plan designs.
2D and 3D floor plans lay the foundation for the project. With powerful design software, contractors and designers can create streamlined floor plans within a few hours.
Users can even leverage high-quality photorealistic renders to create lifelike plans using Cedreo's expansive 3D object and material library.
Next comes the CostCertified estimate.
With a simple user interface, all you need to do is upload your project file and let the remodeling estimating software do its work.
That's it! Using Cedreo, anyone can create optimized floor plan designs and get accurate estimates in just a few clicks. Here are a few other benefits of Cedreo's software:
Pro-level 3D modeling software
Manual material list input for detailed budget breakdowns
Change parameters on the fly as the project progresses
Much more!
Of course, you'll find several different remodeling software options on the market. If you're shopping around, what features should you have in mind?
Choose simple-to-use tools over complicated features. While fancy software can easily wow you, don't waste your time trying to figure out a program when you need to be working.
Leverage software that everyone can use. The last thing you want is to spend all day training team members to work using the same platform. The best software is easy to pick up and use.
Look for custom features and templates. If you intend to use this software for custom applications, make sure you and your team can share custom templates that you can reuse for future projects.
Find all-in-one solutions. If you don't search for an all-in-one platform, you'll end up with several software options for a single project. Most high-quality estimation tools will come packed with features like design modules for better functionality.
Getting a handle on a remodel project's costs can be challenging. With the right software on your side, you can move through the design process with ease and reach a fair and accurate estimate of overall costs in mere minutes.
Conclusion
From a new deck to a complete kitchen overhaul, estimating the costs of remodeling means understanding everything from material choice to labor costs.
The last thing you want is an out-of-control budget. Luckily, easy-to-use software options to get an accurate estimate of your project costs are available for everyone—including professional designers and contractors.
With Cedreo and CostCertified construction estimating software integration, getting a clear picture of your project costs is easier than ever.
Are you ready to get started? Try Cedreo's free trial today.