In traditional project delivery, when mistakes or problems occur, the finger-pointing begins. Unfortunately, this is an all too real reality of traditional-style project delivery.
Whether it's the contractor arguing over why the project is over budget or the designer explaining why a feature isn't up to owner standards, the stress of tackling a building project can feel overwhelming.
Luckily, owners have other options. One is design-build delivery.
Design-build project delivery helps create a streamlined and holistic approach with a single point of responsibility.
But what are the benefits of design-build? Can this popular method of delivering construction projects reduce overall stress and optimize for goals, budget, and time?
Let's take a deep dive and explore the benefits of design-build delivery.
Design-Build Method vs. Traditional Project Delivery Method
First, let's take a look at how most owners handled construction projects in the past.
In traditional project delivery, also known as design-bid-build, a fundamental gap between all parties exists. Designers and contractors are each under separate agreements with the owner.
These siloed entities operate seemingly independently, with the owner in charge of herding each individual organization. As you can imagine, when problems occur, it's natural for one side to blame the other. For the project owner, this can cause an avalanche of headaches—from budget concerns to design compromises.
In contrast, design-build project delivery utilizes a single entity in charge of all aspects of construction:
Planning
Design
Construction
Budgeting
Specialty trade contractors
Subconsultants
Everybody works together toward the same goal.
As you might imagine, this collaborative approach to project delivery produces some great results for the owner. Not only does it help streamline operations, but the cost benefits of design-build make it an attractive choice for modern construction projects for both peace of mind and budget control.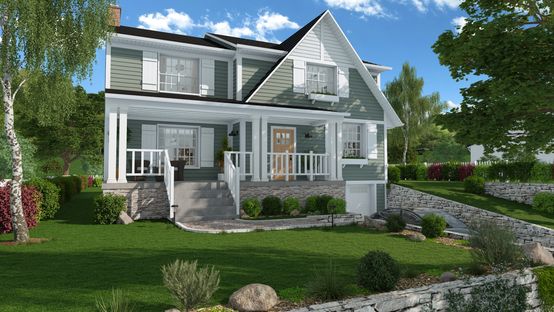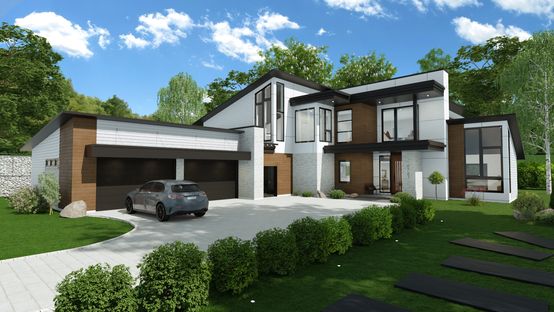 Advantages of Design-Build Method
The benefits of design-build procurement have made this approach to project delivery a popular choice over recent years.
But why does design-build stand out amongst other construction industry trends?
Put simply, the environment of collaboration counteracts many of the pitfalls that exist in traditional methods. From planning to execution, a single entity is responsible and accountable to the project owner.
Let's take a look over the ten benefits of the design-build delivery method to help you make an informed decision.
Complete Accountability
With the design-build delivery method, a single entity, the design-builder, is the point of accountability across the entire project.
This means they're always working toward the owner's project goals with intent:
Quality of the design
Total costs
Price updates during construction
Timing and scheduling
These are just a few focus areas of a design-build team. In reality, the entire process, from design to final walkthrough, encompasses many different disciplines and workers.
Having a complete picture of the responsibilities in each area is critical. A design-build team will pay attention to every detail to ensure you're happy with the final product.
Improved Continuity
It's often the case in traditional project delivery that once the design team finishes, they hand off the project to a general contractor.
Missing in the hand-off is project continuity. This can lead to the final product being out of line with initial plans and agreed-upon construction KPIs.
With design-build projects, a seamless line exists between each phase of the construction process. Teams appreciate every detail and work in sync to deliver the owner exactly what they want.
Usually, a single project leader is part of everything from planning to the final stages. They're in charge of keeping things on time, planned, and on budget.
Field Expertise
What's often left out of traditional construction procurement is a back-and-forth between contractors and designers. It's often the case that once designs are in hand, contractors execute plans without much dialog on what's best for the project.
One of the biggest benefits of the design-build approach is the fact that industry expertise and collaboration exist during all construction stages.
During planning, contractors are present to help guide design choices and optimize for project budget, timing and execution. Alternatively, members of the design team will become intimately involved with construction to help keep overall design themes and goals at the heart of every construction choice.
Singular Vision
One of the most frustrating aspects of traditional design and construction is the gap between the owner's wishes and the final product.
Proper execution means having the ultimate attention to detail, something that's left out of the equation when too many siloed entities tackle a single project. How does design-build change all this? It's simple; the project has a singular vision.
Let's look at a practical example. You, the owner, want hidden power access across an entire building.
While this may look great in design, the electrician and contractor may interpret this in different ways. The end result is close to what you had in mind but not exactly right.
Having a design-build approach and a singular vision means teams execute every aspect of the design plan with close attention to detail.
Greater Collaboration
During a traditional construction project, a fundamental separation exists between the design team, general contractor, and other subcontractors.
The divide isn't just in terms of collaboration but often contractually.
The owner, then, is ultimately in charge of wrangling each entity. This not only creates inefficiencies but can be a real pain to manage.
With the design-build delivery method, collaboration is the name of the game.
Designers work alongside contractors and other teams to ensure all your project needs and wishes come through into the final product.
Instead of multiple contracts, the design-builder will have one singular agreement with the owner. As a result, the owner retains control, while an environment of collaboration produces exceptional results without regular construction hangups.
Owner Involvement
Unlike the traditional construction delivery process, design-build works under the assumption the owner wants to be a part of every stage of the project. It's one of the standout benefits of design-build procurement.
Design-build delivery puts the owner at the front of all design and construction choices. A more active role results in a final product that fits precisely to ownership specifications.
Ownership involvement can impact a project in several ways:
More control over design choices
A sense of empowerment in the project
Ability to select subcontractors and design consultants
Gives ownership more transparency with budgeting and costs
Frequent and Streamlined Communication
A lack of consistent and transparent communication can quickly ruin a project. What's lost in messaging from designer to contractor can mean the difference between success and failure.
Design-build is one of a few construction delivery methods that aims to tackle the communication problem.
When designers, contractors, and other workers are on the same team, getting information from one person to another is seamless and fast. Instead of interacting with a separate company with different goals and values, every team member works toward the same goal—executing the owner's plans.
Communication is critical to keeping projects on budget and on time. Design-build cuts out inefficiencies by putting everyone on the same team.
Custom Project Capabilities
When it comes to custom projects, design-build is a great project delivery choice.
Design-build teams work together across every stage of the building process, creating a more suitable environment for the flexible changes needed in a custom project.
Problems often happen during construction. Custom projects require elasticity when it comes to design and execution. With design-build, contractors can work directly with designers to meet changing project demands in real-time.
Financial Savings
Looking at the traditional model, it's easy to assume that one of the benefits of design-bid-build is a lower budget. After all, projects often go to the lowest bidder.
While a lower budget might be alluring, the inefficiencies and disconnects inherent in the traditional approach can create financial burdens. Keeping projects on budget is difficult and made even more complex by a lack of communication and transparency.
Design-build takes budget and financial obligations into account at every stage of the building process.
The end result is a streamlined and dynamic approach to budgeting that keeps ownership involved with every decision.
Time Savings
Much like financial savings, time efficiency is another one of the cost benefits of design-build projects.
When teams work in step with each other, rather than solely sequentially, it means you can save time and budget time more effectively. Many project owners have an experience of waiting weeks after the design phase to break ground and start construction.
Using a design-build approach means you aren't waiting on another company to start on the next stage.
Moreover, when teams work together, it reduces the inefficiencies of siloed companies working on a single project. When changes happen, they happen in real-time, and everyone involved, including owners, is part of the discussion.
Closing Thoughts
The benefits of design-build position the approach as the go-to choice for owners looking to tackle projects with efficiency, collaboration, and ultimate control.
When designers, contractors, and other teams work side by side, the end result is streamlined construction that alleviates the pressure of traditional design-bid-build projects. More importantly, it puts owners in the driver's seat.
If you're looking to inject more efficiency into your project, home design software can help contractors and designers build full 3D plans in under a few hours.
Software like Cedreo helps teams create a complete plan with easy-to-use tools and beautiful 3D renders. Get in touch today to learn how you can get started for free.