Looking for Space Designer 3D Alternatives?
Cedreo is the only Space Designer 3D alternative that helps home builders, remodelers, and interior designers create beautiful house and room design projects in less than 2hours.
Why Thousands of Professional Home Builders and Designers Choose Cedreo
Countless home builders, interior designers, and remodelers are switching to Cedreo for its ease of use, intuitive design tools, and outstanding design capabilities.
Cedreo saves you money
By speeding up the design process, Cedreo helps you shorten the sales cycle and save on labor in the design production phase. Get more from each sale and grow your business with Cedreo's quick, intuitive tools and photorealistic 3D images.
"Cedreo helped us increase the output of renderings, decreasing overall costs of labor per customer." – Sebastjan S.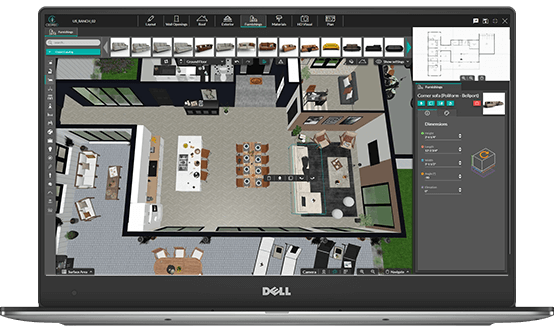 Cedreo saves you time
Home builders, remodelers, and interior designers want to be busy. But that doesn't mean you want to spend days on each project. Cedreo is the 3D Space Designer alternative that cuts design time to make you more productive.
"Cedreo allows you to quickly mock up a whole scheme in just a couple of hours which really saves so much time!" – Frankie S.
Cedreo has the best customer support
Cedreo's team works hard to be available to customers who need our help. No waiting 48 hours for a reply — with in-depth online user guides and on-call customer support specialists, you get answers exactly when you need them. That way, you never lose time and money waiting for help.
"Our build and design company is overall very satisfied with the software and the Cedreo team has been a pleasure to work with!" – Sheree R.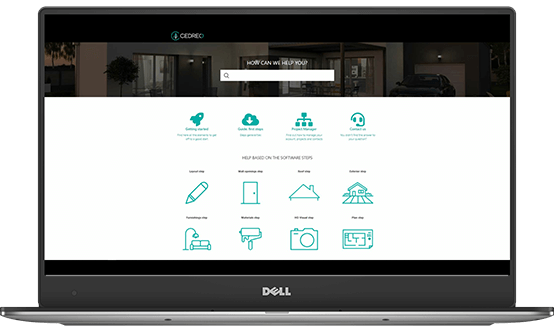 CEDREO USERS CUT THEIR SALES CYCLE TIMES BY 50% ON AVERAGE.
Cedreo creates stunning designs
Home design is all about beauty, and Cedreo's photorealistic renderings will take your customers' breath away. High-quality room graphics and detailed furniture and materials set us apart from competitors who rely on low-resolution and low-impact visuals. You — and your customers — deserve the best in home design technology.
"The 3D renderings that came out from the software were phenomenal!" – Steven R.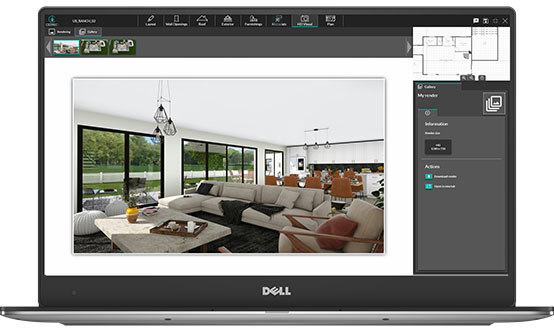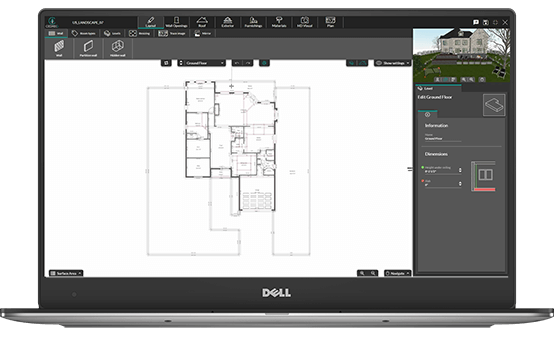 Cedreo Is Easy to Use
To remain competitive and close more sales, you need to be able to jump in and start working. While Space Designer 3D customers are struggling to learn the platform,, Cedreo customers are creating multiple versions of world-class house and room designs in half the time.
"Terrific platform for creating spaces without the steep learning curve experienced with other products. A simple user interface mixed with excellent customer service make Cedreo a great addition to any building professional looking to expand their business." – Robert
Cedreo Is Right For You If…
You are looking for a Space Designer 3D alternative that has full functionality.
Cedreo offers all the features of CAD software, without the complicated user interface. Creating a complete home design is a breeze with our cloud-based Mac and PC software, beginning with drawing walls and ending with photorealistic visualizations. And as our development team works day in and day out, you get more features that can cut design time, help you draw even better designs, and close more sales.
You want to create Instagram-worthy home designs that close more sales.
A home design that is truly beautiful sparks an emotional response for your customers and prospects. When they see what you've done with Cedreo, they will envision themselves in the home you've designed. Don't just get more customers — get more excited customers. That's the best way to set up your company for long-term success.
You need affordable and scalable home design software.
Cedreo's free trial gives you complete access to all architecture and design features, and our affordable pricing allows you to grow your business without risk. With Cedreo, you always get more than what you pay for. No long-term contracts, and you can cancel any time. There's no reason to break the bank with other 3D Space Designer alternatives.
Don't Take Our Word For It
We love filling the world with more happy Cedreo customers. We go beyond simple room dimensions to allow users to draw stunning designs in half the time. But don't take our word for it. See what Cedreo users say about us.
"The product is excellent for presenting residential design concepts quickly and producing outstanding 3D renderings. The development team continues to expand the capabilities and the support team is knowledgeable and responsive. I heartily recommend the product."
– James
"The prebuilt textures, furnishings, and landscaping are a huge time saver. You can add in floor plans for easy scaling and drawing from the architectural plans. The renders come out extremely detailed and the camera is easy to navigate to supply multiple viewpoints."
– Maria T.
"When looking for an EASY program to help me take my business to the next level I came across Cedreo. Their customer service, quick response, and attention to detail has put them at the TOP of my list. Prior to using Cedreo, I had no design knowledge, and was worried I would really struggle. This program was so easy to learn. I HIGHLY recommend it!"
– Janell H.
"Intuitive, a great interface and hundreds of possibilities. Flexible, precise and detailed. Customizable and limitless; you imagine it and Cedreo can render it."
– Stephen T.
Try the #1 Space Designer 3D Alternative Today
If you're looking for an alternative to Space Designer 3D, we encourage you to start your free trial today. With cutting-edge features, an intuitive user interface, unbeatable customer support, and competitive pricing, your business is bound to boom. We think you'll be happy with Cedreo, and we'll never stop working to make you and our many other users happier.