Garden Design Software
Create professional 2D & 3D Garden Layouts Online.
Draw Gardens in 2D and Visualize in 3D
It's never been easier to help your clients get excited about their dream garden design.
With just a few clicks in Cedreo's online garden design software, you can create professional 2D and 3D garden layouts – no expensive CAD programs necessary!
Draw 2D Layouts
To begin, you can use Cedreo's garden planner software to create a 2D garden layout, import a terrain layer, and establish the property boundaries.
Then use Cedreo's continuous drawing mode to quickly add outdoor areas like lawns, decks, and driveways. As you draw, Cedro automatically updates the measurements and surface area calculations.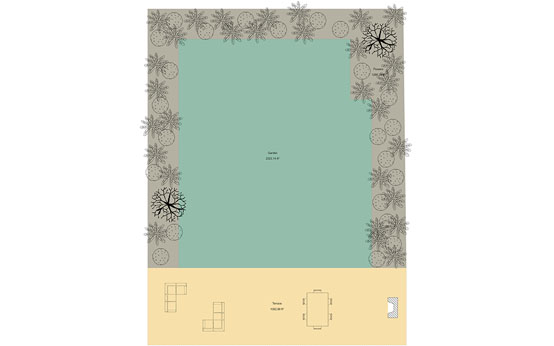 View 3D Layouts
3D plans can really help your clients visualize their new garden. Unlike other garden design software that makes you stop drawing and switch windows to view the 3D plan, Cedreo lets you simultaneously view the garden layout in both 2D and 3D.
Plus, you can bring the layout to life with an extensive library of surface materials, greenery, and even patio furniture. As you use Cedreo's drag-and-drop tools to add the design elements, you'll see the 3D drawing window update in real time.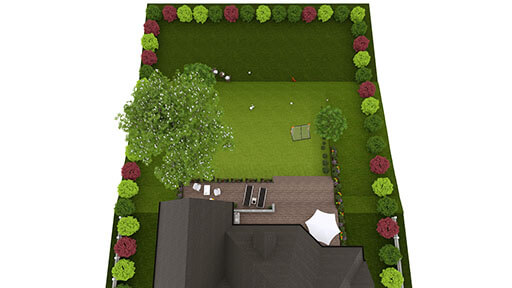 Generate Photorealistic Renderings
Add lifelike 3D renderings to your project presentations to close more deals! Cedreo lets you create custom 3D renderings of the finished garden design based on the camera perspective, time of day, and even exterior lighting. Once you submit it for processing, the garden layout software creates your rendering in just 5 minutes.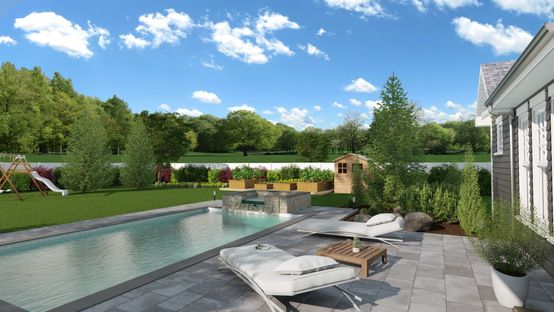 A Simple Garden Designer for Any Outdoor Area or Landscape
From a basic flower garden sketch to a luxurious outdoor living area, Cedreo makes it easy to draw a garden plan.
Cedreo's tools are user-friendly. And with an extensive library of materials and features, even complicated garden designs are possible.
That's why so many designers are finding that Cedreo is the best garden design software for them.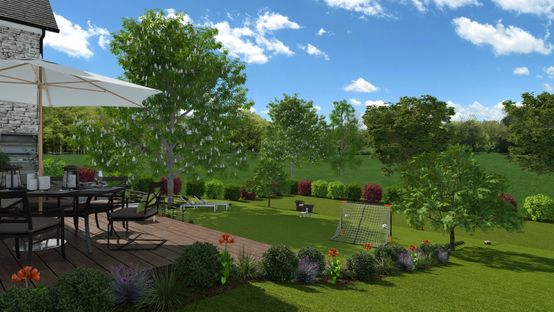 Save Time on Conceptual Garden Designs
Import an existing home floor plan or site plan
Draw in 2D and get instant 3D visualization
Create luxurious gardens with an extensive design library with trees, plants, fire pits, outdoor furniture, bbq's, and more
Learn more about Landscape Design Software
Improve Communication With Your Clients
Garden Design Software not only helps you save time on the design phase, but helps decrease the sales cycle timeline.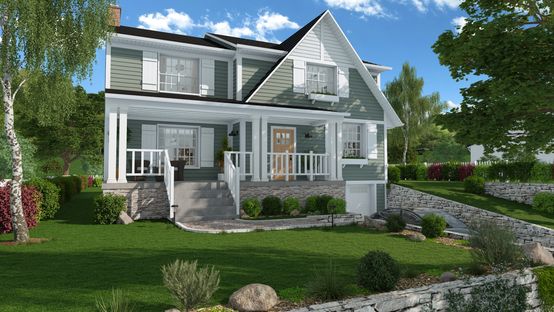 Help Your Clients Make Faster Decisions
Cedreo 3D garden design renderings bring the 2D layout to life. Having a 3D visualization can greatly improve communication with your clients. They'll be able to see your ideas in 3D, fully understand your vision, and make a decision.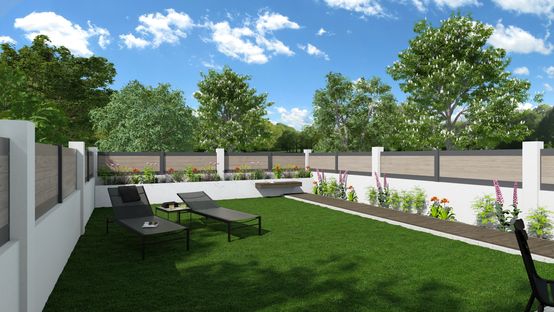 Make Changes On The Go with Just A Click
Not every garden design you create is going to be exactly what your client wants. With Cedreo you can show your clients 3D visuals, and make changes right then and there – showing clients revisions within minutes.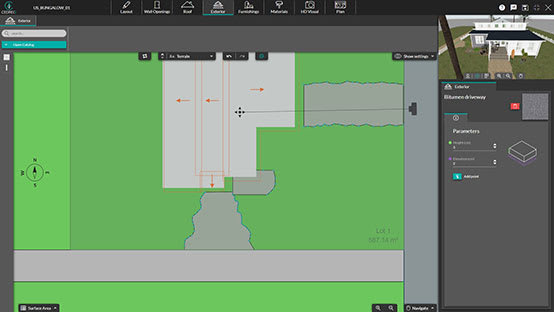 Let us show you how it works
One of our customer success manager will give you a detailed demo based on your needs.
Or discover it by yourself for free!
Get Started