A lot of new items have been added to the 3D library in the 2 last months. Check out what's new right now!
Bring your 3D Renderings to Life with Characters and Pets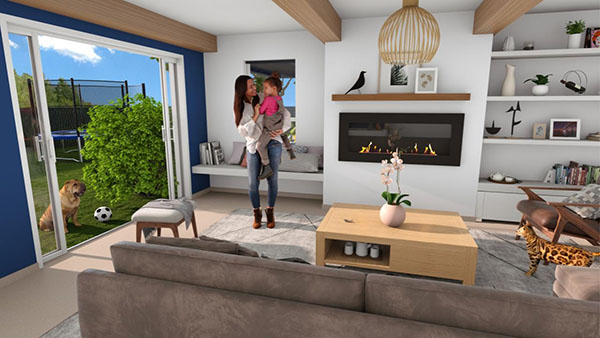 To add life to your interior or exterior visuals, it always helps for the client to be able to see themselves in their future home and also to imagine the size and space in the rooms more easily. 5 children, 3 families and a couple have been added to the character library. And on the pet side, the long-awaited cat is now available as well as several dog breeds: French Bulldog, Shar Pei and Beagle. Hit the mark by presenting visuals that look like your customers.
Furnish your Home Projects with New Interior Decoration
Last October we added a large screen TV and a surround sound system and to continue on this path, home cinema armchairs, video projectors and a projection screen have been added, enough to create a real home cinema worthy of the name, all that's missing is the popcorn.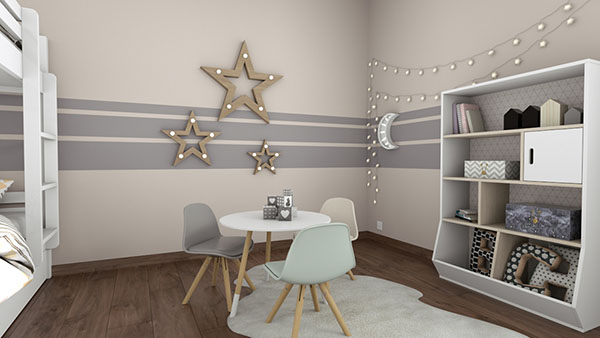 Babys- or kids rooms are often important pieces for clients. Help them visualize the place where their children will grow up by modelizing them in 3D. Kids room 3D visualization, as well as kitchen or bath 3D visualization, can trigger a sale. We continue to expand our 3D furnishing. You will now find luminous decoration (garland, stars and moon), a new pack with bed, bedside table and chest of drawers as well as several shelves filled with toys and 2 table and chair sets.New in your 3D library: dressing tables. You will find 6 models in different styles: wood, Scandinavian, vintage, cinema, traditional and contemporary. To facilitate your arrangement these dressing tables are available in packs but you can also find them individually in the product library.

Arrange your Exterior Design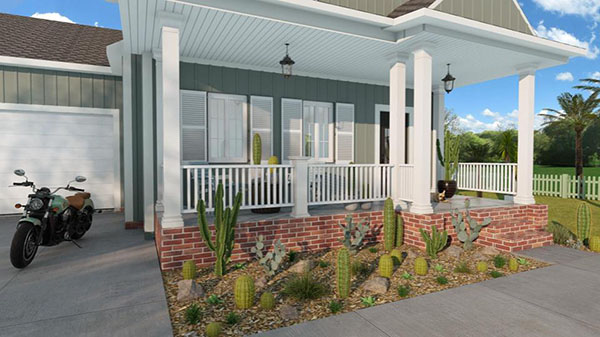 If, like us, you are missing the sun during this winter period, furnish the gardens of your projects with different equipment that will make you think of summer: add a pool enclosure (open or closed) and a diving board to your pools and choose the ideal barbecue from the four that have been added. And to go even further, don't hesitate to add a few palm trees or these pretty cacti. Can't wait for next summer!You now have more choice regarding vehicles, we have added two new luxury cars (a Mercedes S class and a Porsche 911) as well as 2 motorbikes (Indian Scout and Yamaha R15) and a scooter.

New Materials
Personalizing your clients' projects with the materials and colors they like allows you to hit the mark during client meetings. That's why we have expanded the range of cladding with 20 new colors.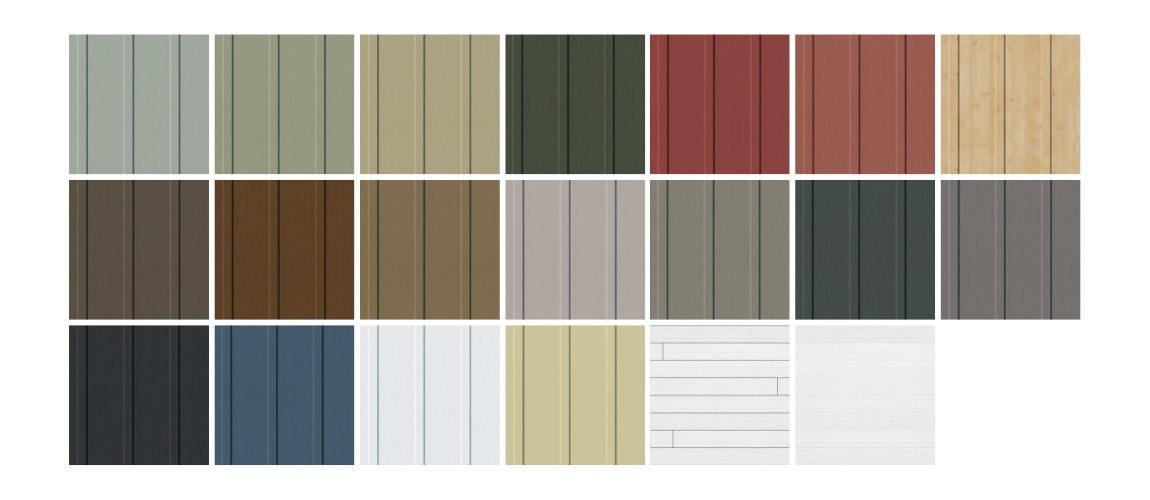 For the exterior, we have added some gravel. You now have a choice between 5 colors for your driveways (blue-black, dark grey, grey, silver grey and amber).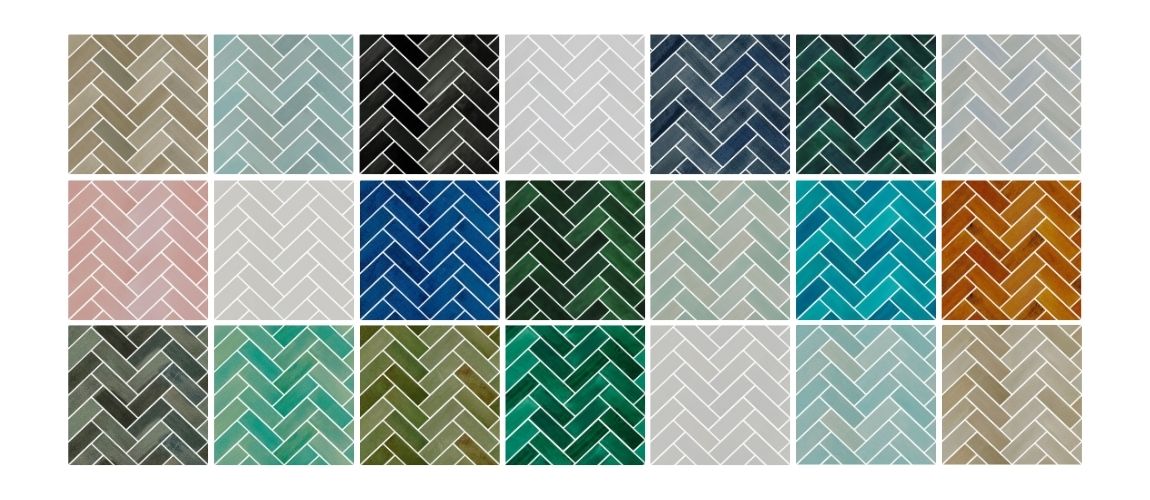 And finally, for your kitchen or bathroom design, you can now choose mosaic herringbone wall tiles which are very fashionable at the moment.

We hope you'll enjoy those new 3D items as much as we do. It is thanks to you that we can improve our 3D library to get the most appealing
room designs
. So don't forget to contact us to give us your needs.