3D Building Design Software
Create Professional 2D & 3D Building Designs in Half the Time.

Create full building design layouts in under 2 hours


A complete toolkit to create professional building designs from start to finish


Generate stunning photorealistic renderings in just 5 minutes to wow clients
A Complete Toolkit for Faster Building Designs
Cedreo is packed with tools and features, and each one is designed for precision, ease of use and speed. Here's a quick look at some of the most popular capabilities of Cedreo for professionals: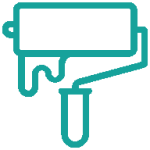 Select From 4,000 Customizable Exterior Surface Coverings
Cedreo comes with a giant library of exterior surface coverings. That way, you have 4,000+ ways to wow your clients when you design their outdoor space. Concrete, pressed tile, grass, gravel and more are just the beginning. Select the area you want to cover and toggle through the surface coverings until you find the perfect fit.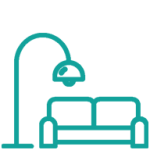 Choose From a Catalog of 3D Furnishings
A house isn't a home until it's furnished. An office building isn't a workplace until it's decorated. Cedreo lets you bring your designs to life for clients by providing a library of thousands of beautiful 3D furnishings. Adding them to your floor plan is as simple as dragging and dropping. Help your clients see themselves in your new design by furnishing it perfectly.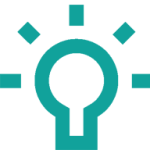 Customize Lighting Displays
Lighting sets the mood of any indoor space, so why would you present a 3D building design to a client without getting the lighting just right? Most software doesn't even touch this area, but Cedreo does. Cedreo enables you to control every aspect of the indoor and outdoor lighting of your new building design so you stay in control of the tone of your work. Whether you need bright fluorescents or warm incandescents, Cedreo has you covered.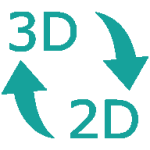 Draw in 2D & Visualize in 3D
Draw floor plans at record speed with Cedreo's intuitive tools, and never wait for a slow and costly 3D rendering again. As you draw in 2D, Cedreo provides a real-time 3D visualization.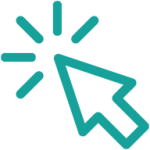 Design Faster with Grouped Product Packs
Not an interior designer? No worries — you can choose from Cedreo's many grouped furniture and decoration packs to add the perfect style.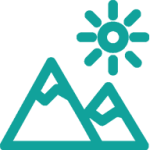 Set the Sun Orientation
Your clients may use the building you're designing at all hours of the day, so give them an idea of what it will look like as the sun rises and sets. Cedreo lets you control the sun's orientation to get the outdoor lighting and shadows just right
3D Building Design Software for Any Design Professional
Cedreo builds businesses throughout the building and interior design industry. Whether you're a design-build construction company, an interior designer, a home remodeler, a general contractor, a real estate developer or something else, you will find the perfect suite of building design tools in Cedreo. The software is designed to have everything you need to do your job perfectly and nothing you don't need, making for the best user experience available in floor plan software today.
Not convinced? Simply have a look at a sample of the detailed and head-turning building designs you can create with Cedreo in a matter of minutes.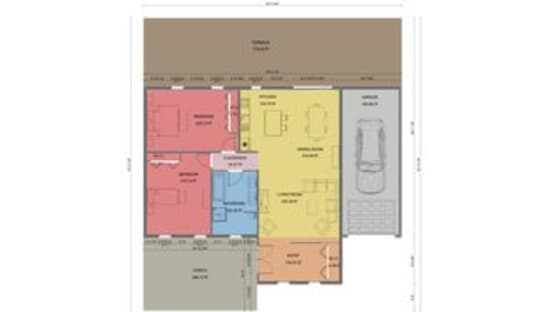 2D Building Layout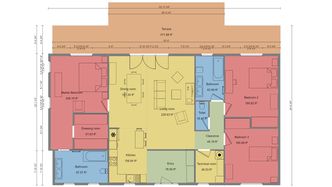 2D Building Floor Plan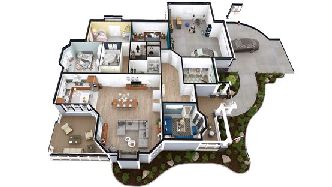 3D Building Layout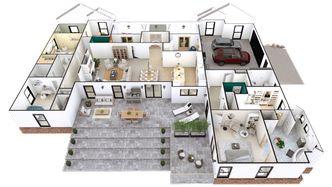 3D Building Floor Plan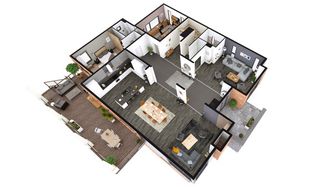 3D Building Design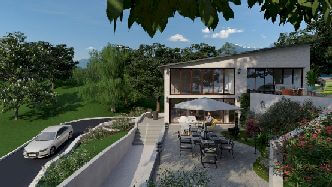 Building 3D Rendering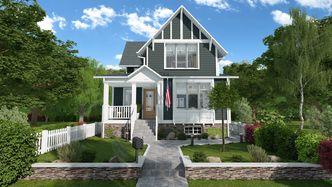 Photorealistic Visualization Building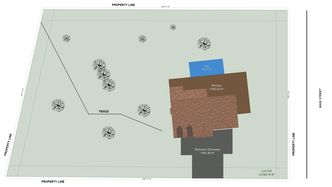 Building Site Plan
Create Professional Proposals That Convert
Cedreo isn't just for doing jobs you already have. It's also for getting the jobs you want. Because Cedreo speeds up the design process so much and requires so little effort to operate, you can use it to generate building design ideas to use in proposals to potential clients. There's almost nothing as powerful as a near-complete design to show a prospective client not just what you're capable of but what you would like to do for them specifically.
In minutes, Cedreo can create one of the most powerful assets to add to your proposals. That's how you grow your business — by creating professional proposals that convert.
What About Other Project Management Features?
With Cedreo, you get much more than building design software. Alongside features like CostCertified, you can estimate total project costs and deliver your clients a better picture of what their dream renovations will cost. Whether you're an interior designer or a home builder, Cedreo and CostCertified are the best way to create winning proposals faster!
What About Windows and Other Building Features?
Cedreo is a comprehensive package of homebuilding tools. While features like 2D and 3D design capabilities are fairly standard in most software packages, Cedreo offers users more options with specialized tools like our window visualization module. With this intuitive tool, designers can browse novel window shapes, explore different window configurations and see exactly how the light will hit the room.
How Much Will the Project Cost?
Most clients will want to understand exactly how much their renovations or new home construction will cost. While a simple bathroom renovation will cost around $24,000, the more you need to build, the higher your budget. You can always use cost estimating software, like CostCertified, but understanding how to estimate the cost of remodeling a house is always a valuable skill to have.
What's the Best Way to Create a Construction Plan?
A robust construction plan is a critical element of any project proposal. It reviews scope documentation, work breakdown structures and much more. To help you make the most out of this aspect of your project, be sure to check out our guide on developing a foolproof construction plan.