3D House Plans
Virtual 3D house plans designed in minutes.


Create 3D House Plans in under 2 hours


Generate stunning photorealistic 3D renderings in 5 minutes


Access your house plans anywhere with a laptop and wifi connection
How It Works, A Full Toolkit for Professional House Plans
Cedreo is incredibly easy to use — you don't need advanced technical skills to create professional floor plans and renderings.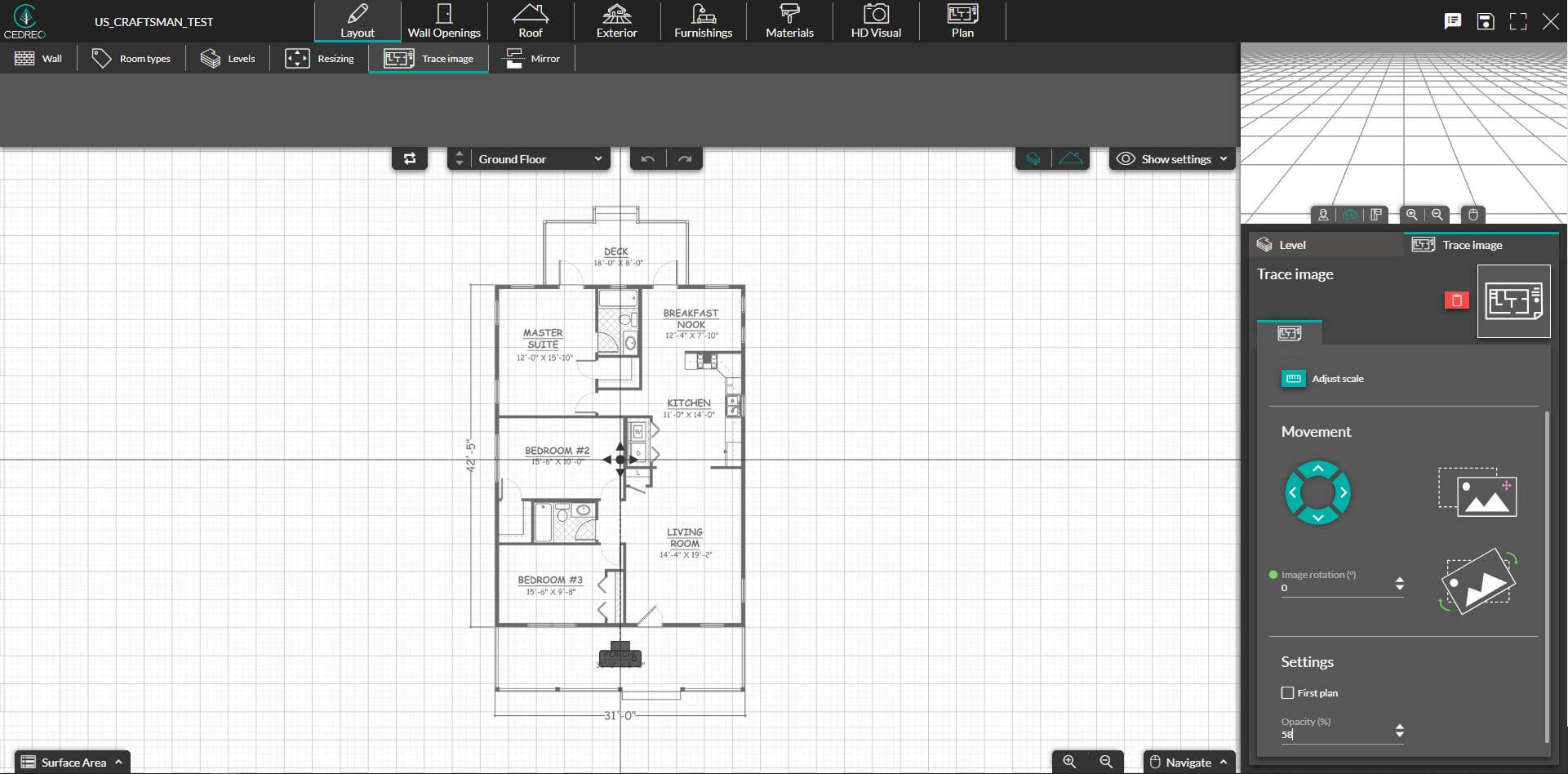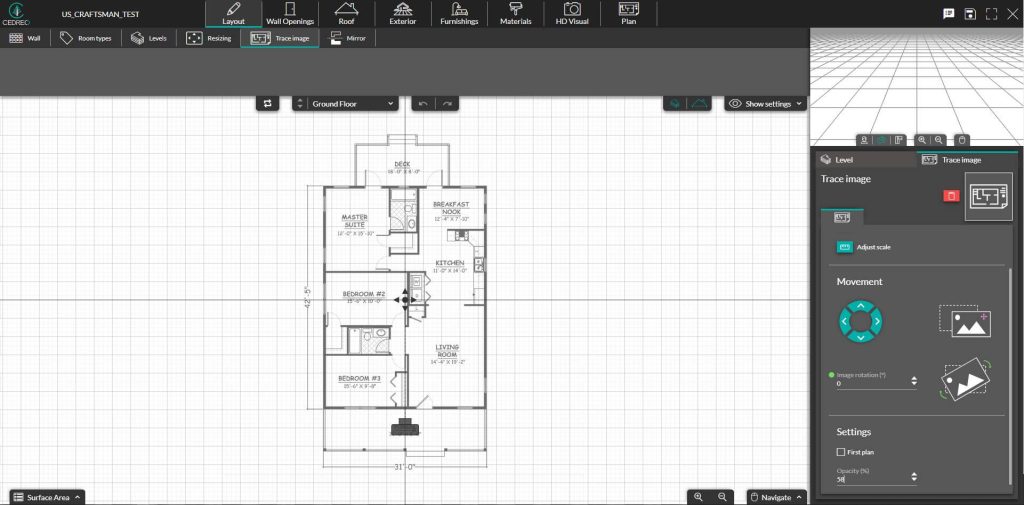 Import House Plans
You can choose to import an existing house plan image, or start from the beginning and draw your own house plan. If you are importing an existing floor plan, you can use it as a layer to draw walls over it and start building your house plan.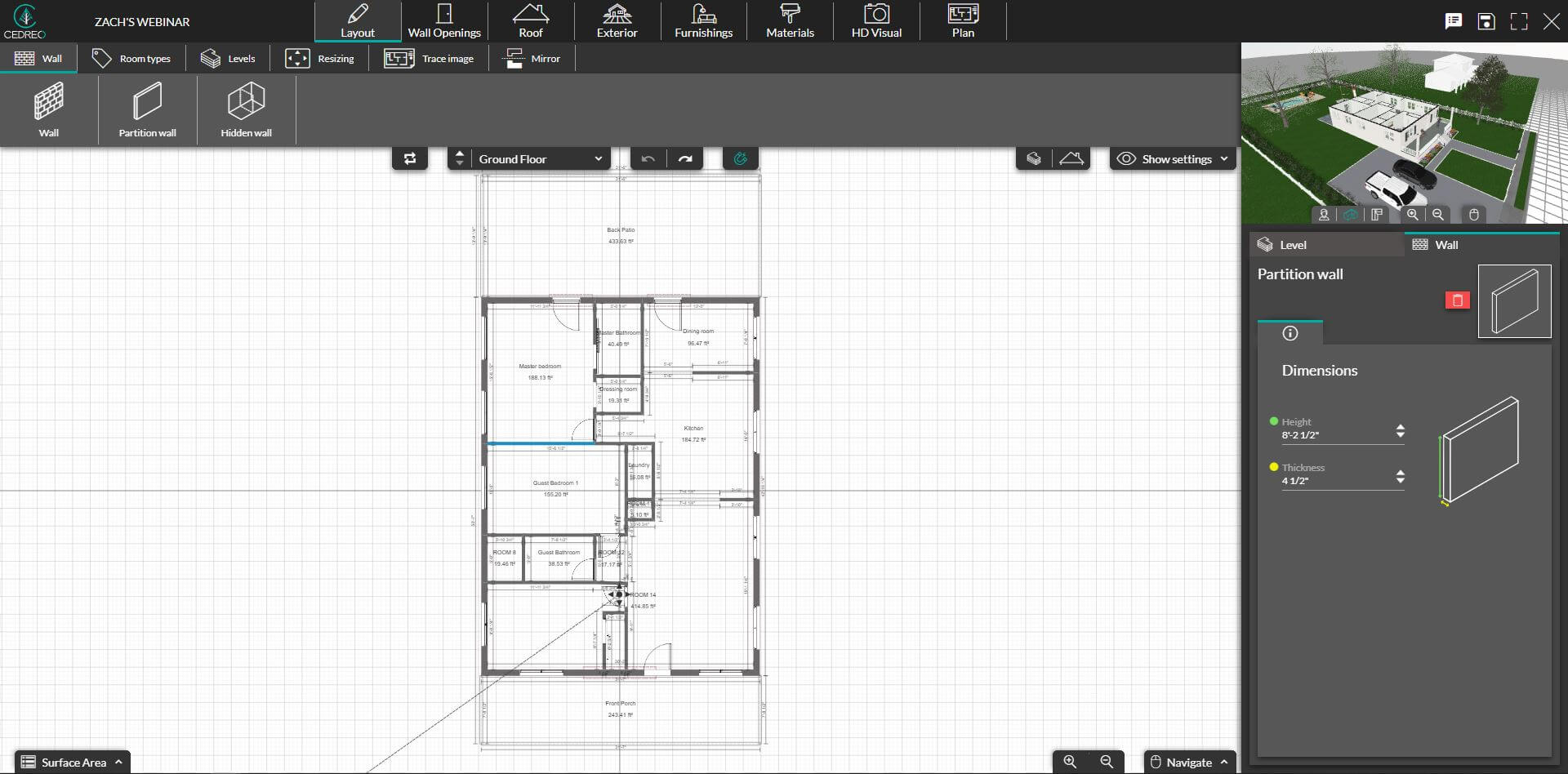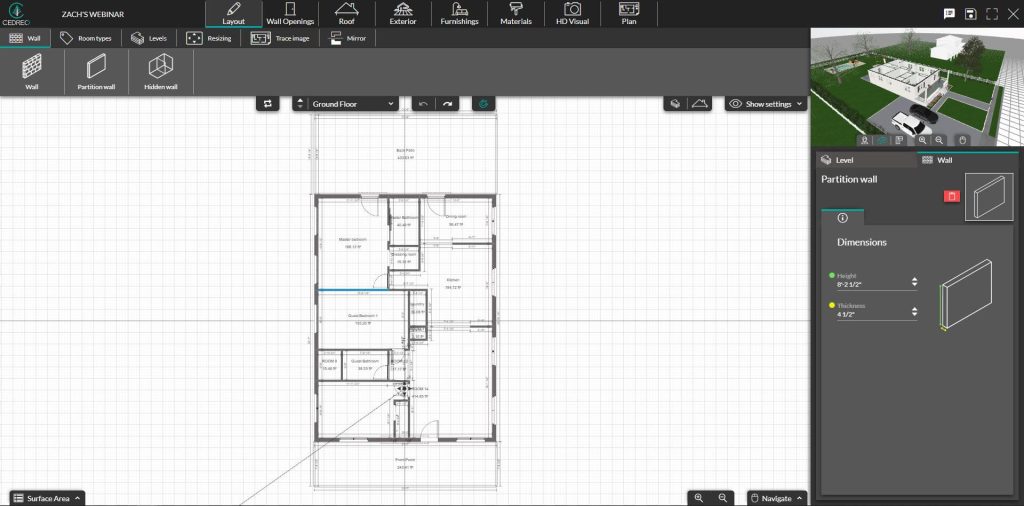 Customize House Dimensions
The continuous drawing mode is intuitive and you'll quickly be able to draw walls in 2D. Drag and drop windows and doors as needed and customize dimensions and colors.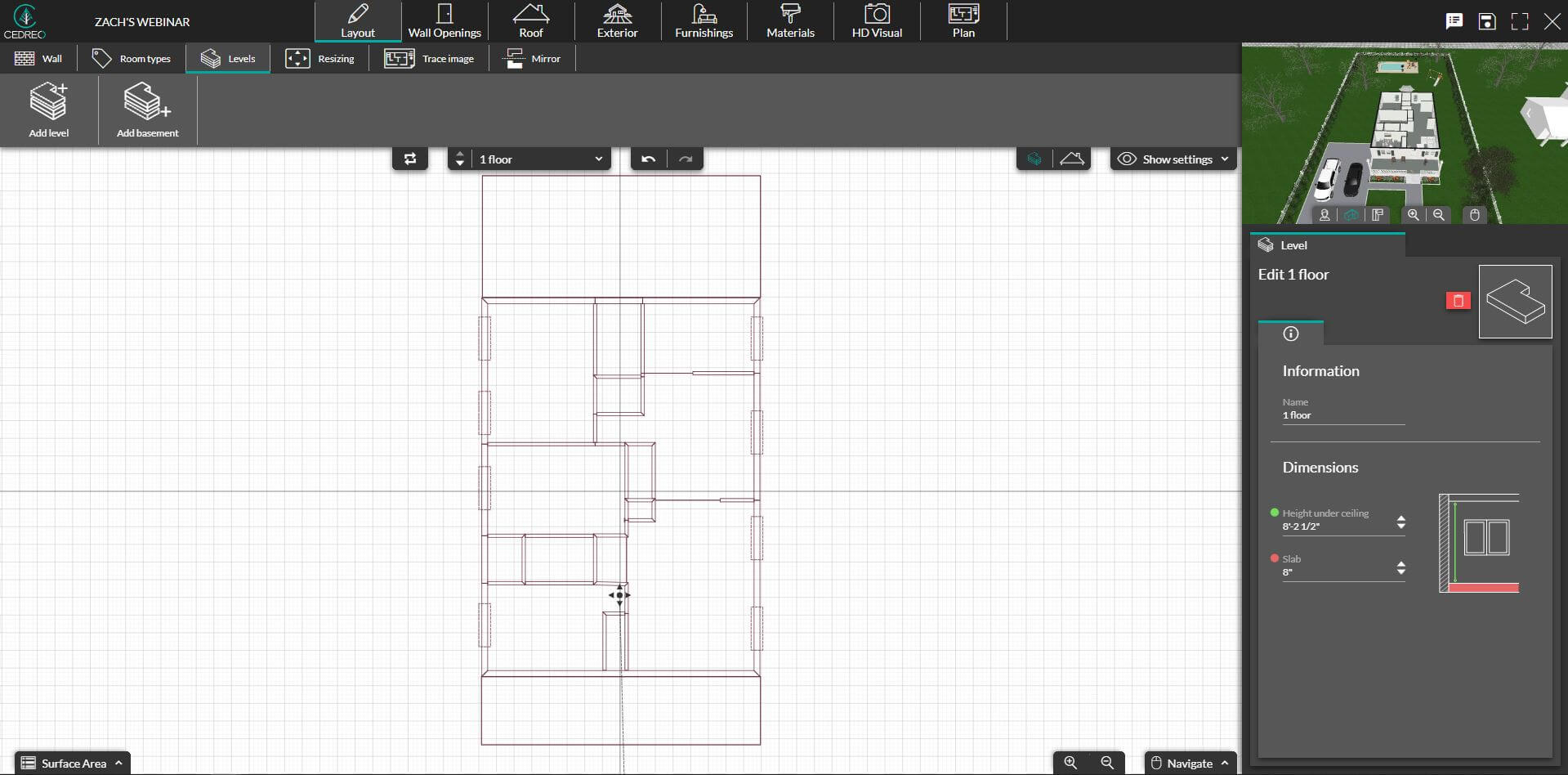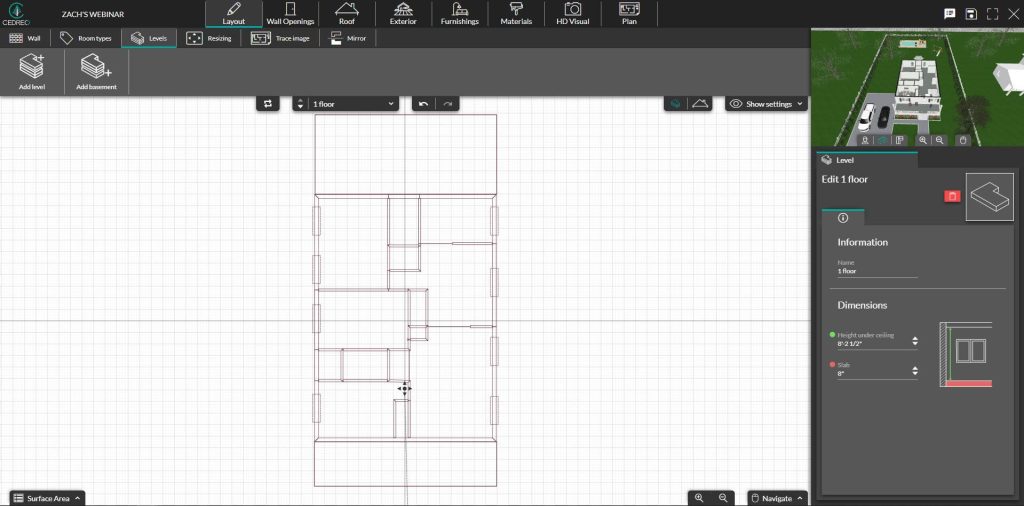 Add Stairs and Levels
Easily add a basement, stairs, and/or levels with just a few clicks. Duplicate your floor plan to make levels that align perfectly with the same project footprint.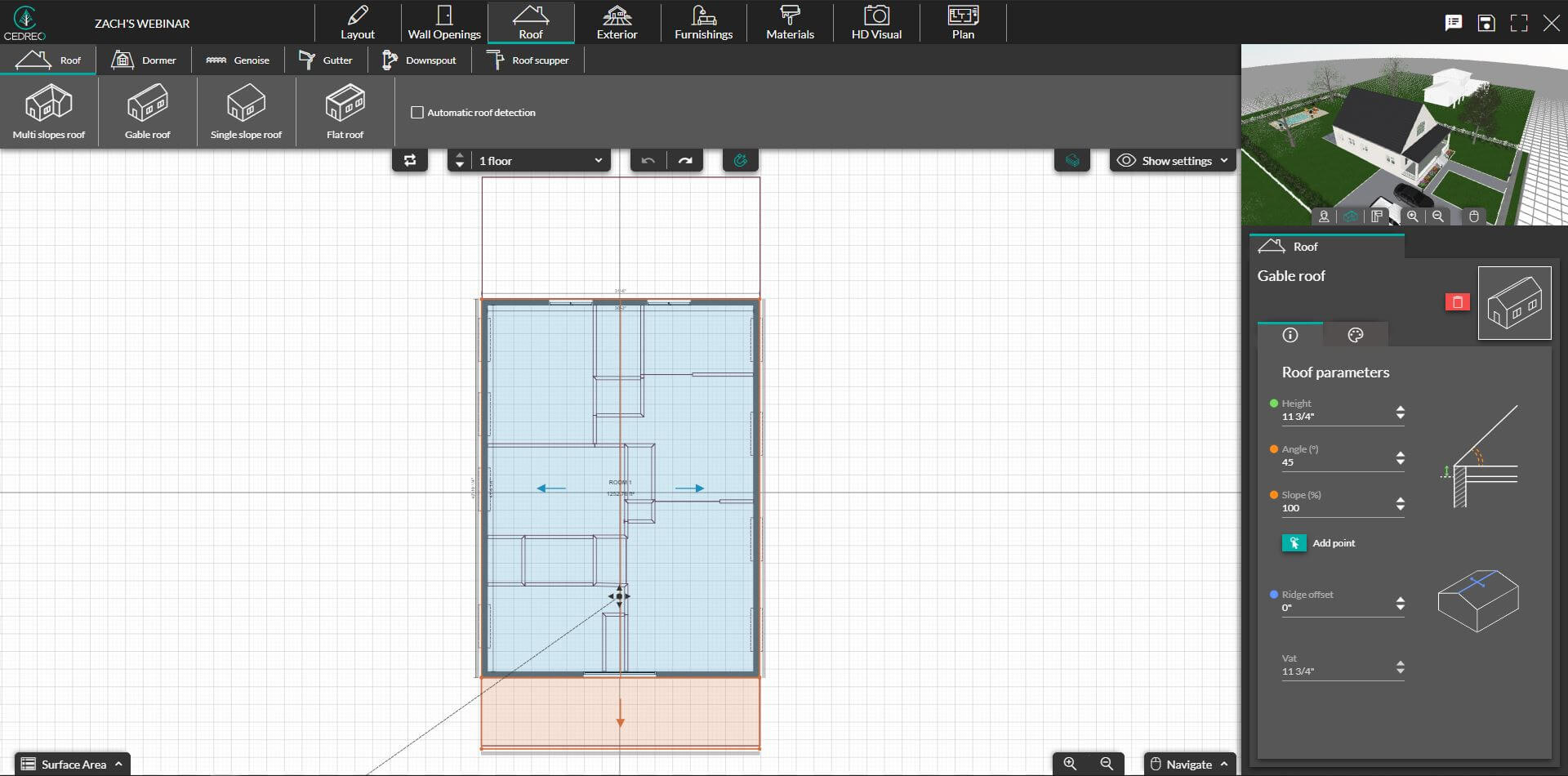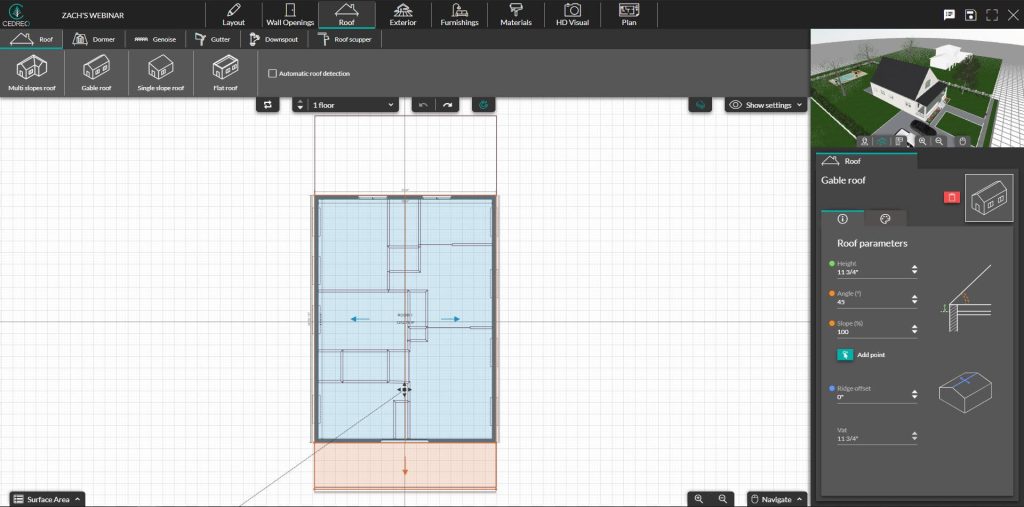 Add Roof Automatically
You can draw the roof manually or add it in automatically. You'll be able to select four types of roofs and choose roofing materials from the Cedreo image library.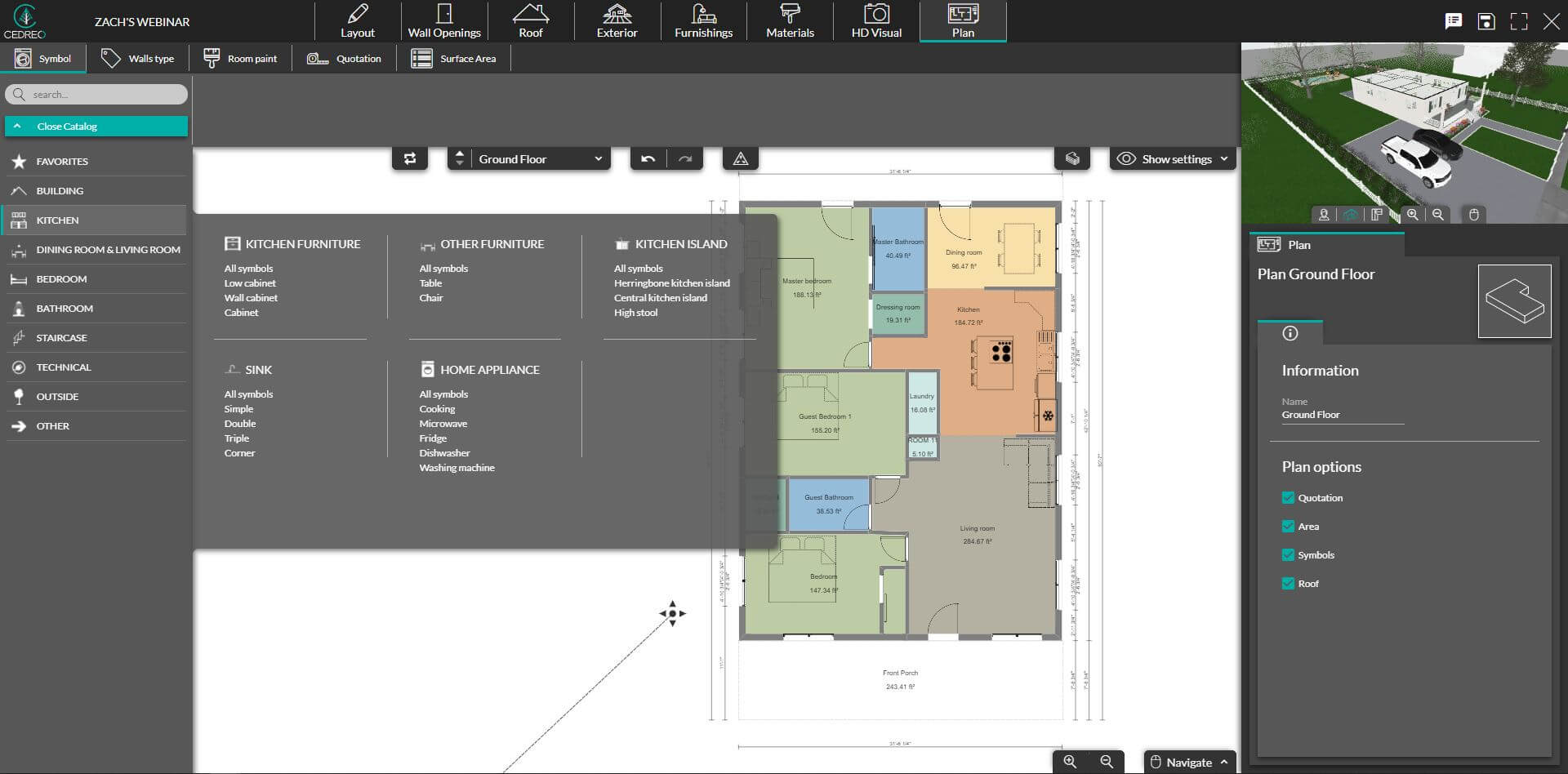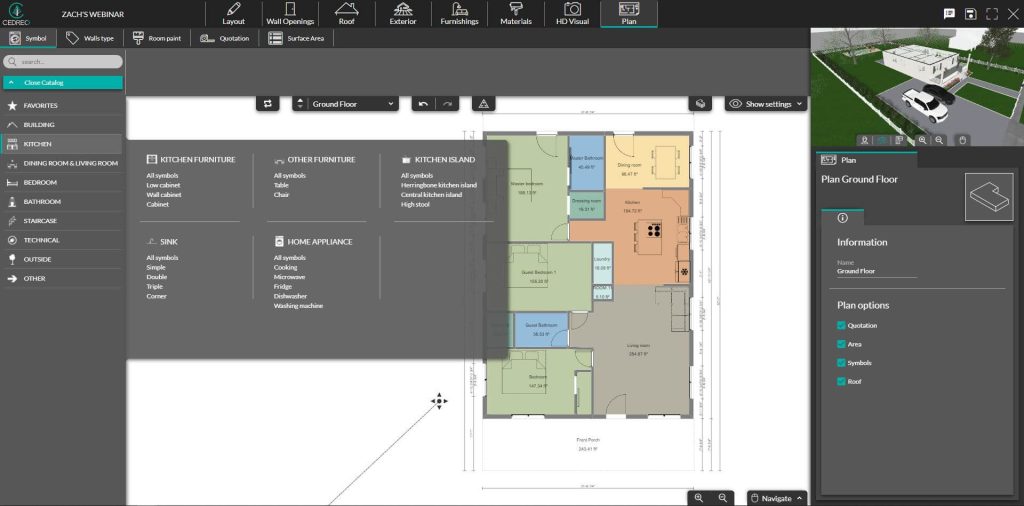 Add Symbols & Color Codes
Make it easy for clients to understand what they're seeing by adding symbols for electrical outlets and other fixtures and color-coding rooms.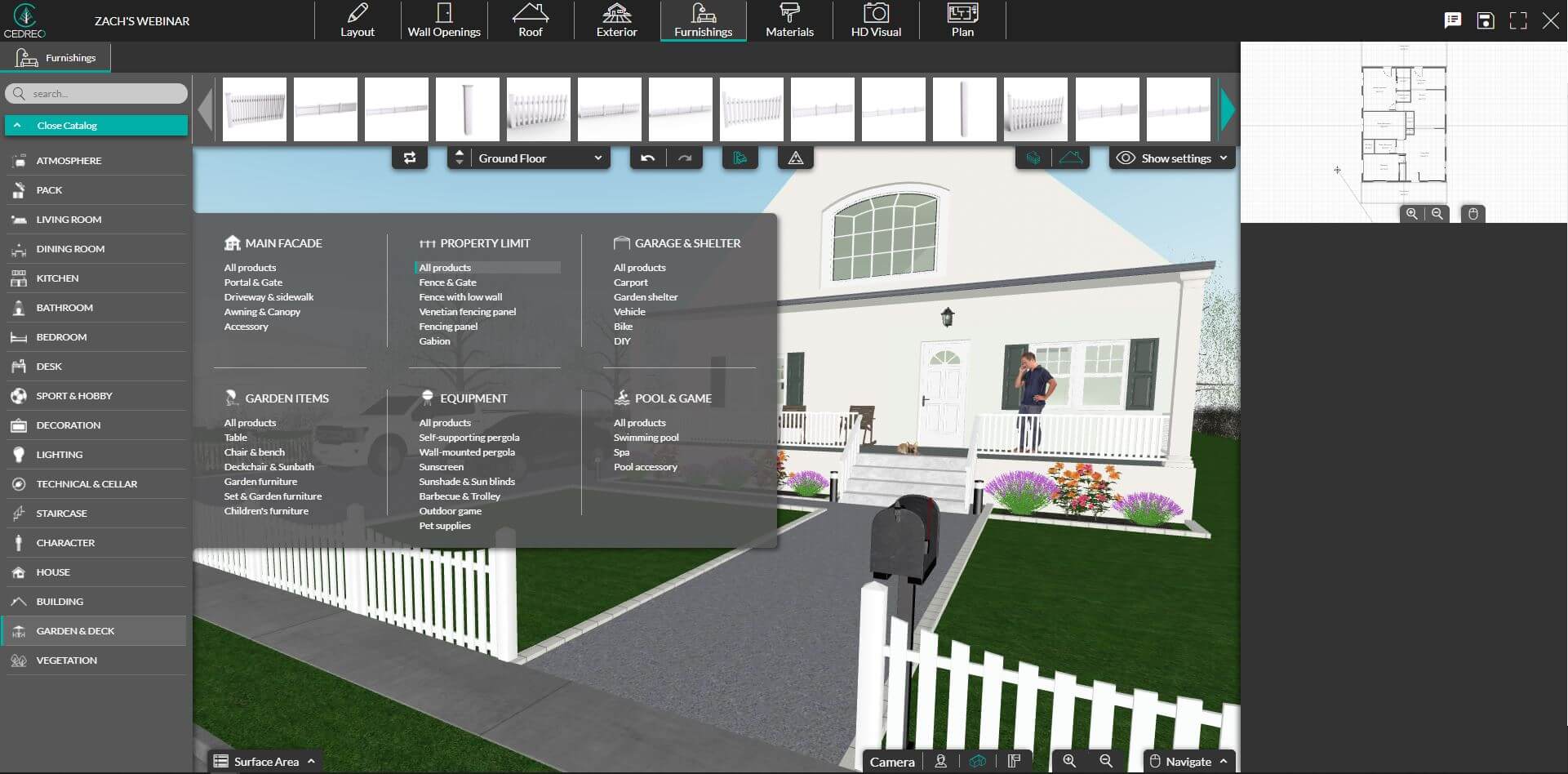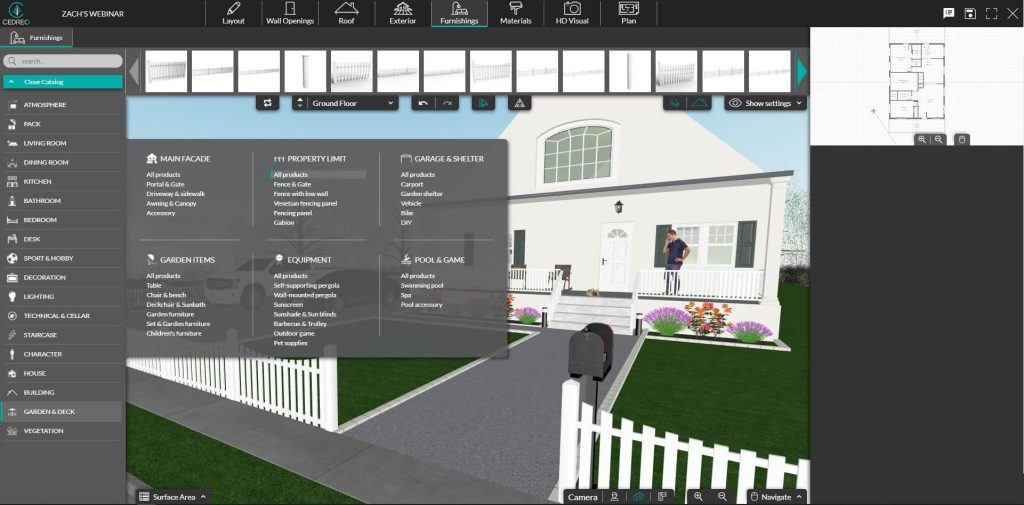 Decorate with 3D Objects
Choose from over 7,000 pieces of furniture, finishes, landscaping elements, decor, and more. Customize dimensions, colors, and materials according to your client's style, or decorate even faster with our pre-packaged, coordinated items.
Examples of 3D House Plans
Cedreo makes it easy for remodelers, home builders, and interior designers to bring home plans to life. Create realistic and accurate 2D floor plans and photorealistic 3D renderings in minutes that help clients visualize their homes.
Cedreo's 3D house design software makes it easy to create floor plans and photorealistic renderings at each stage of the design process.
Here are some examples of what you can accomplish using Cedreo's 3D house planning software: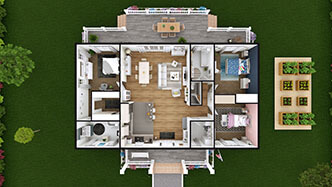 3 bedroom 3D house plan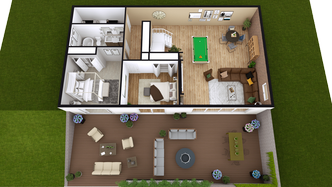 3D house plan with basement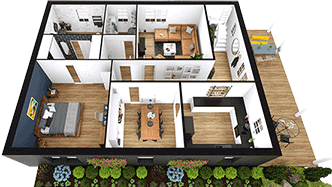 Two-story 3D house plan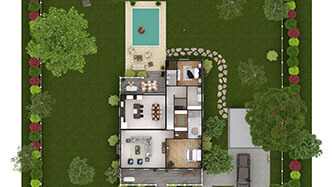 3D house plan with landscape design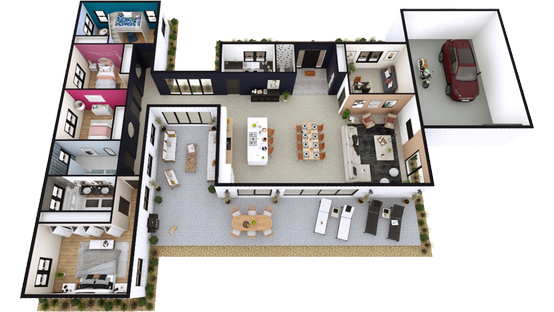 4 bedroom 3D house plan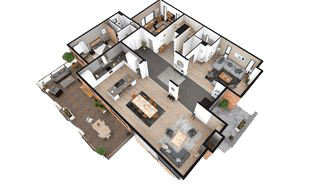 Open-concept 3D house plan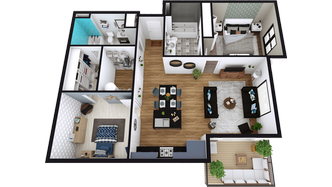 2 bedroom 3D house plan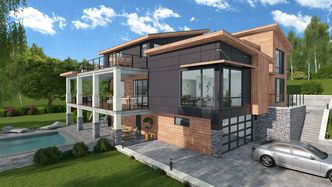 3-story 3D house plan
3D House Plan FAQs
Creating 3D house plans is easier than ever with Cedreo home design software. Here are some answers to our most frequently asked questions:
Is there a free app to draw house plans?
There are a few home design software that offer free offers. Cedreo's free offer gets you started with one project and limited access to our material and furnishing libraries. Check out other software on our compare page.
Is it hard to learn 3d house design software?
Some software is more difficult to use than others. Cedreo is known for having a super easy learning curve, giving you the ability to draw an entire home plan in under 2 hours.
How long does it take to turn floor plans into 3D renderings?
With Cedreo, converting floor plans into 3D renderings is as simple as just a few clicks. Once you've chosen your angle, simply start the rendering process. In less than 5 minutes you will have a stunning photorealistic 3d rendering.
How can I access my House Plans?
Cedreo is a cloud-based Saas platform. So all you need to access your house plans is a laptop and a wifi connection and you can access them anywhere, even on the go!