Convert 2D Floor Plans to 3D
Create detailed professional 2D floor plans and watch them simultaneously appear in 3D.


Create entire home floor plans in under 2 hours


Simultaneously see the 3D floor plans in the 3D drawing window


Generate 3D renderings in just 5 minutes
Examples of Floor Plan Conversions Completed With Cedreo
Stop guessing how the final project will look, with Cedreo's lifelike 3D images. Check out some real examples of 2D to 3D floor plan conversions done with Cedreo. Then start using Cedreo today so you can create 3D plans like these that will help you close more deals.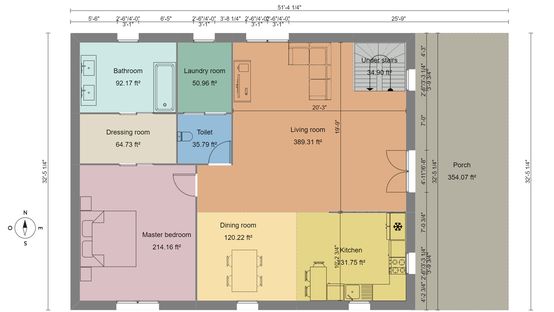 2D Floor Plan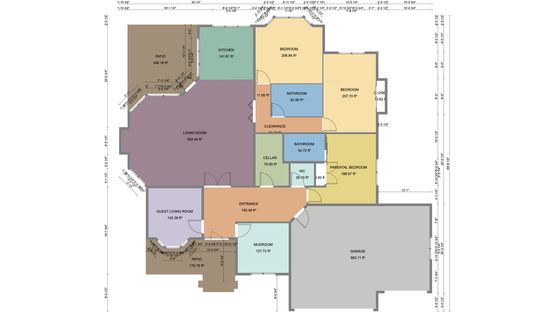 2D Layout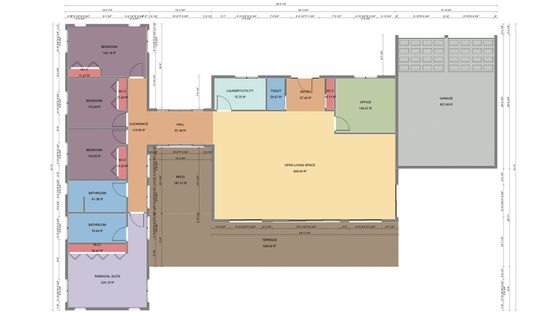 2D Floor Plan View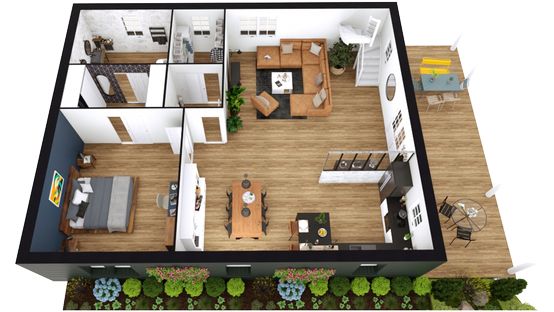 3D Floor Plan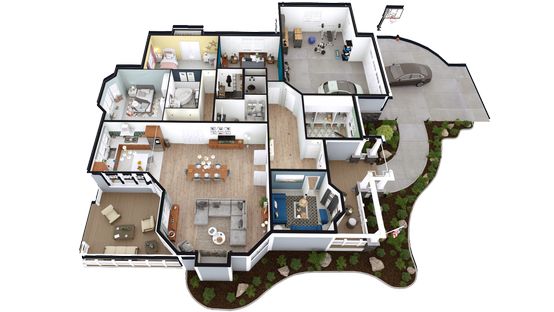 3D Layout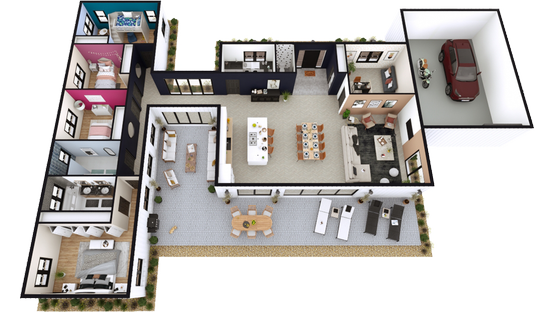 3D Floor Plan View
Intuitive Features to Create Precise 2D Floor Plans & Convert to 3D Simultaneously
Cedreo is jam packed with features to easily create detailed 2D plans and convert to 3D.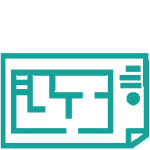 Import Floor Plans
If you have an existing house plan, just import it as an image and trace over it to create a duplicate layout in Cedreo.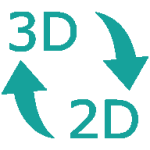 Draw in 2D & View in 3D
As you create your 2D plans, you simultaneously see the 3D floor plans in the 3D drawing window.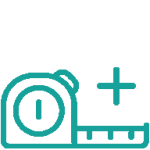 Customize Dimensions
Even the dimensions of windows, doors, and other design features can be customized to fit your client's tastes and needs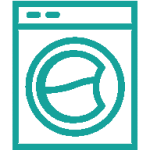 Add Floor Plan Symbols
Add floor plan symbols that represent elements such as windows, walls, stairs, and furniture.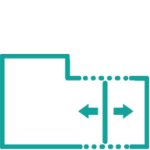 Resize Floor Plan Layouts
Resize the entire floor plan in just a few clicks – no need to start from scratch.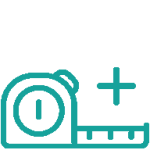 Draw & Print to Scale
Draw 2D floor plans to scale in minutes and print with precision every time.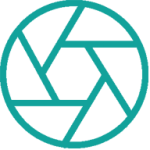 Capture Multiple Viewpoints

Choose from a variety of 3D views to present to your client, like a 3D floor plan top view with exterior details or an isometric 3D floor plan.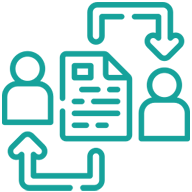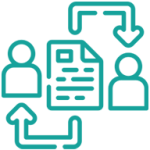 Download & Share with Client
Download the 2D plans, 3D plans, and photorealistic renderings in PDF or popular image formats.
Converting 2D Floor Plans to 3D FAQs
Converting 2D floor plans to 3D is simple with Cedreo, but here are some answers to frequently asked questions about converting floor plans.
Do I need additional plugins to generate 3D renderings of my floor plans?
No, Cedreo includes everything you need in one software interface. You can draw 2D floor plans, design and furnish 3D floor plans, and generate 3D renderings all in one place. Other softwares require additional plugins.
How can I estimate the cost of my home renovation projects?
Cedreo's integration with CostCertified allows you to easily estimate construction costs based off of your 2D and 3D plans.
How long does it take for my 2D floor plans to convert to 3D?
With Cedreo your 3D floor plan comes to life simultaneously as you draw in 2D.
Do I need 3D floor plans?
Yes! 3D floor plans help clients visualize the space and layout and eliminates miscommunication during the design and construction phases.