Create 2D Dining Room Floor Plans in Minutes with intuitive features


Use the elaborate 3D library to fuly decorate and design the Dining Room


Generate photorealistic 3D Renderings to show off your design to clients
6 Considerations for Dining Room Floor Plans
A dining layout needs to balance practical elements with the design and theme of the space. After all, you or your client will use the room daily, so everything needs to make sense and look good. To help you along the way, here are a few key considerations you should keep in mind while you plan out your project.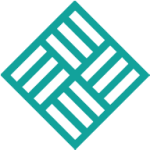 Pick the Right Flooring
Flooring is a big decision. Not only can it cost around $10 per square foot, but you also need to think about wear in a high-traffic area like a dining room.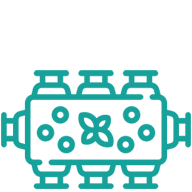 Dining Room Table Size
The size of the dining room table will depend on the number of people who need a seat. Make sure you have enough room for each house member, with extra for guests.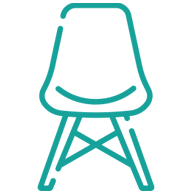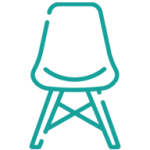 Seating Arrangement
When deciding on the right table, think about where each guest will sit. Consider if there are clear sight lines or if diners are close enough to hold a conversation.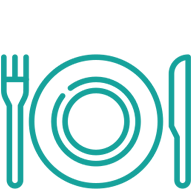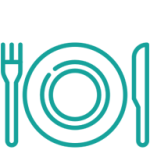 Furniture Demands
Each dining room layout will have different furniture demands. A small space may only accommodate a table and chairs, while others might fit cabinets, other seating or a TV.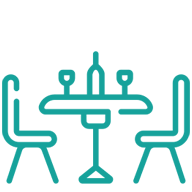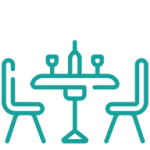 Room for Movement
You don't want diners crammed up against a wall. Always make sure each seat at the table has enough room so diners can get in and out easily.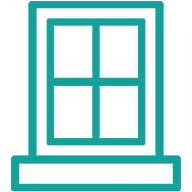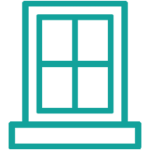 Door and Window Placement
Place doors in areas with constant use and think about the traffic flow of the space. Windows should be large enough and placed in a way to allow optimum natural light access.
Dining Room Floor Plan Examples
From open floor plan kitchen/living room/dining room layouts to simple 2D dining room plans, here are a few examples of dining room floor plans to help you get creative.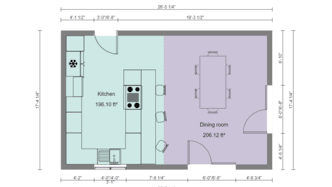 2D Dining Room Floor Plan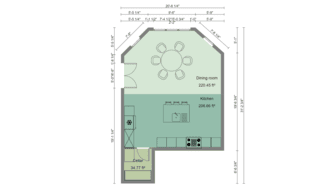 2D Colored Dining Room Floor Plan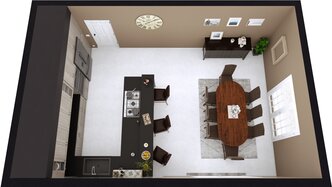 3D Dining Room Floor Plan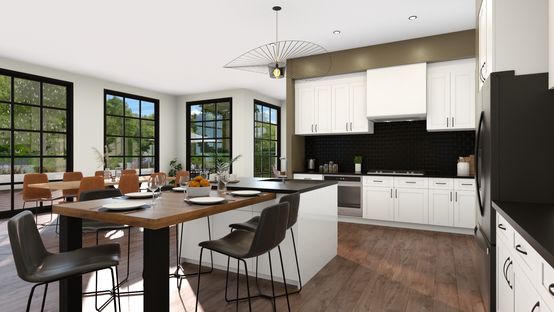 Dining Room/Kitchen Open Floor Plan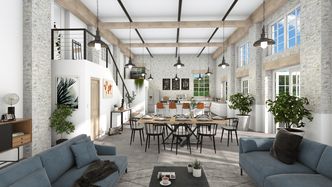 Dining Room/Living Room/Kitchen Open Floor Plan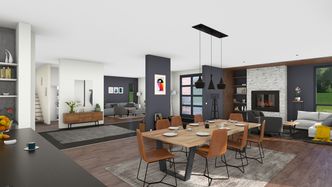 Dining Room 3D Rendering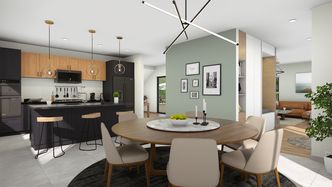 Dining Room photorealistic visualization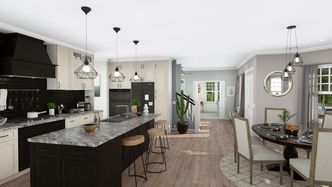 Dining Room Open Floor Plan
Dining Room Floor Plan FAQs
When it comes to planning the perfect dining room, you probably have a few questions on your mind. Whether you're an expert designer or just a novice starting your first remodel project, let's explore a few common questions about the dining room planning process.
Should You Use Dining Room Floor Plan Software?
Dining room design software can help you take your plans from ideas to reality. With expert-level tools and easy-to-use features, anyone can leverage the power of design software like Cedreo to create stunning dining room floor plans in minutes.
What If You Have Limited Space?
Working in tight spaces can be difficult. While guests will usually stay seated for most of the time, you'll need to consider how they'll move around the room or pull out chairs. The right dining room floor plan will balance usability with comfort.
What Are Some Creative Dining Room Ideas?
If you want to add some flair to your plans, consider choosing an exotic color palette, using upholstered elements, using zoning or adding mirrors around the room. Use your imagination; there are plenty of creative ideas you could explore.
Where Should You Place Windows in a Dining Room?
Window placement is particularly tricky in a dining room. The last thing you want is a particular area of the table to have too much natural light. To help, consider using 3D window visualization software. It can help you understand the correct window placement for your dining room floor plan fast.