Easy to Use Office Design Software – Plan & Create Office Layouts
Create efficient, innovative office space floor plans that will impress commercial clients and convert leads to sales.
A Better Way to Design Office Layouts
General contractors who want to create project-ready office designs in-house use Cedreo. Draw precise blueprints, visualize designs in 3D, and render stunning 3D visualizations in under two hours.
2D Floor Plans with Symbols and Colors
Create accurate 2D floor plans from scratch
Upload an existing floorplan to customize and make adjustments
Organize layouts using colors and furniture symbols
Feature exact measurements and details
Improve client and subcontractor communication with flawless 2D floor plans that simplify budgets, estimates, and project management.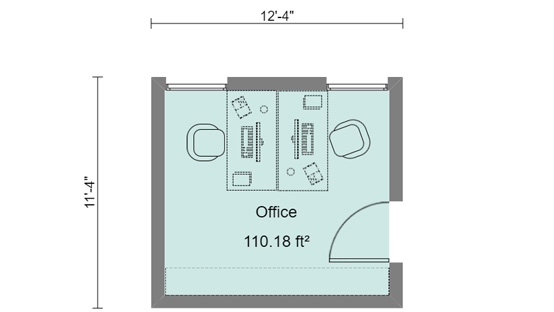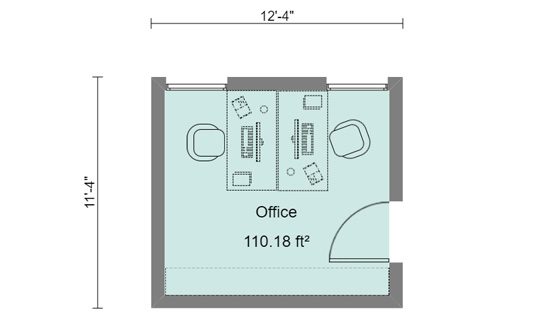 Fully Furnished 3D Floor Plans
Watch 2D drawings populate in the 3D window
Decorate designs with a variety of furniture, decor, and covering options
Personalize the theme or style to suit each client
Save time by selecting from themed packs
Bring designs to life with Cedreo's 3D floor planning software. 3D capabilities allow contractors to create lifelike representations of a project to showcase the functionality and aesthetic of a completed office space project.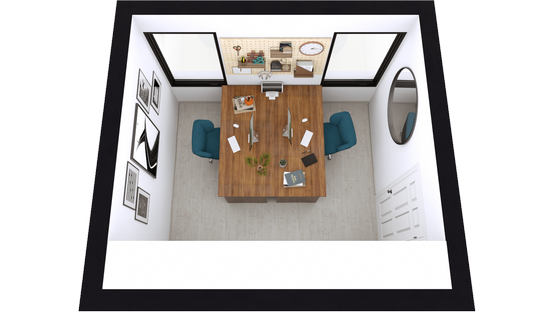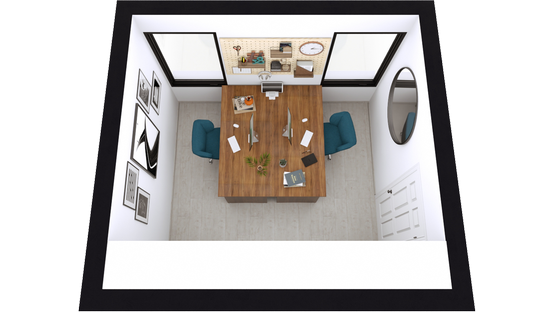 Photorealistic 3D Rendering
Impress clients with gorgeous 3D visualizations
Customize camera angles to give clients a comprehensive view of the project
Select from a variety of sun orientations and daylight or nighttime settings
Allow your clients to experience their finished office space project before construction begins. These visualizations can increase sales and decrease the time spent in the planning phase.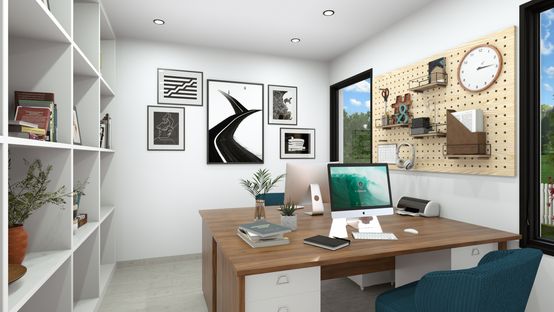 Why Cedreo is the Best Office Design Software for You
Cedreo allows general contractors to save time and money on the presale and design phase. Outsourcing to traditional architects, designers, and engineers is expensive and time-consuming. With Cedreo, professionals can complete this stage affordably in a fraction of the time.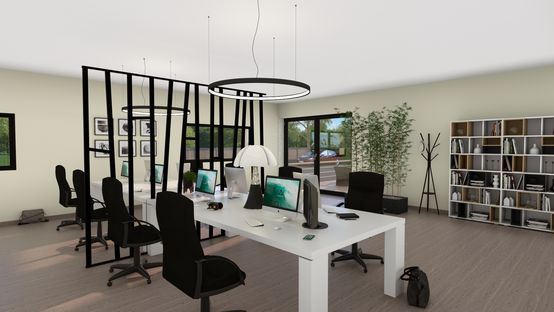 Impress commercial clients with an extensive and growing selection of over 7000 furniture, decor, and covering items that will showcase the finished interior and exterior of an office project.
Additionally, clients can use 3D visualizations to secure leasing and renting contracts before the project is complete.
Learn more about office floor plans
Speed Up the Conceptual Design Phase with Cedreo
Traditional designers take an extensive amount of time to create, draft, customize, and revise floorplans and project drawings. Cedreo's user-friendly design software allows building professionals to complete this task in under two hours.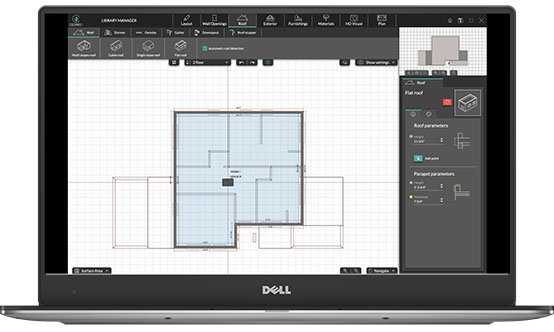 Login & Start Drawing
Cedreo is 100% cloud-based and user-friendly, meaning your team won't need expensive equipment or formal training to maximize its functionality.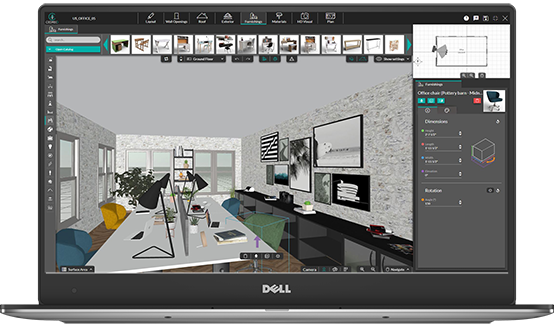 Adapt Designs On The Go
Commercial clients have different needs from homeowners. In board meetings or presentations, your team can take client suggestions and adapt project designs in real time.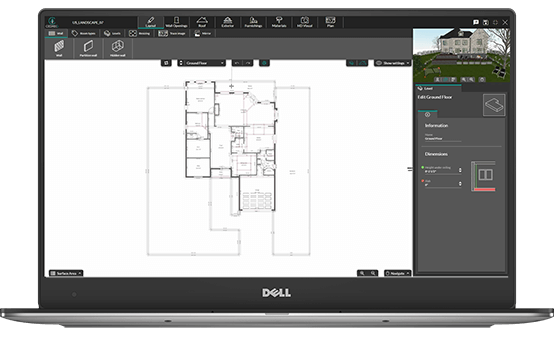 Let us show you how it works
One of our customer success manager will give you a detailed demo based on your needs.
Or discover it by yourself for free!
Get Started