You are starting a construction business. You own a construction company.

Do either of those statements sound like you? If so, you need a construction company business plan.

Building a construction company is hard work, but you don't reach success on hard work alone. You also need strategic planning, an in-depth understanding of the competition, and a way to finance your business. These are all things that construction business plans address.

In this post, we take a deep dive into how to write a business plan for a construction company. Read on to learn everything you need to know.




Why Do You Need a Business Plan for Your Construction Company?
Before you get too deep into "how" to write a home-building business plan, it's helpful to understand "why" you should write one. There are three main considerations here: competition, growth, and financing.
Competition
The 50 U.S. construction companies with the highest annual revenue all made more than $1.5 billion in 2020, with the highest-grossing company topping $14.4 billion. This is the level thousands of construction companies in the U.S. and around the world are trying to reach, and the fight to get there is fierce.

With that in mind, you need to understand your competition. This is a primary purpose of a construction company business plan. You probably already know who your competitors are, but you need to do market research and write it all down. A construction or general contractor business plan will force you to do that.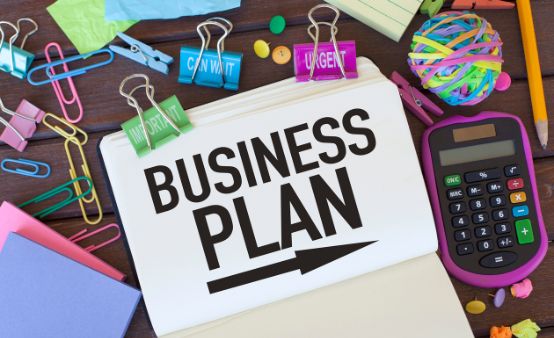 Growth
Like it or not, if you're not growing, you're more than likely dying in the construction industry. And your financial backers will want to see that you intend to grow. That means you need to have a plan for growth — how to achieve it and how to manage it when it happens.

Financing
How are you going to fund the expansion of your business? How will you get the initial capital to buy equipment? There are plenty of questions related to finances when you're building a construction company. And any large or small construction company business plan will answer them and help you get the financing you need in the process.




Two Types of Information to Include in a Construction Business Plan
The information you include in your commercial or residential construction business plan will fall into two categories: industry information and general business information. Both are important to your business for different reasons. Perhaps the most important reason to include thorough information in your business plan is that it demonstrates your knowledge of the industry and business in general to the investors and banks who will read the plan when considering you for a loan. See below to learn more.

Industry information:
What do you know about the construction industry that others don't? In other words, what makes your approach to your construction business different from the rest? This is what investors in your business will want to know as they try to gauge your chance of success.

Don't rely on empty buzzwords here — words like friendly, service, reliable, and the like. These are fine words, but you need to be more specific. How does what you know about the construction industry make you capable of running a successful construction business? Make sure those points are clear in your construction company business plan.

General business information:
In addition to your expertise in home building, you need to demonstrate some knowledge of general business practices. That means construction business plans need to have detailed information on the basic running of the business, the plan to get construction jobs, cash flow, corporate taxes, and similar items.




How to write a construction business plan
A business plan for a construction company is not a single page of text. It's a complex, multi-part document that requires a lot of information. While not all construction company business plans are the same, most of them have a similar format. They include 12 key sections, which we explore in more detail below.

Executive Summary
Your executive summary is your introduction. It needs to summarize the rest of the document but not go into too much detail. Try to limit the executive summary section to a single page if at all possible, and cover topics like the following:
The reason you are starting a construction company
Your goals for the business
Where you plan to operate and offer residential construction services
Your estimated business expenses and profits
How your home building business will fit into the existing market
Again, don't go into too much detail here. The details will come later in the business plan. Just hit the high points.

Company Description
The second part of your construction business plan will echo some of the points you raised in the executive summary, but it will go into deeper detail. In the company description section, the takeaway point for a reader should be why you think your business will be successful.

To that end, you need to describe any specialties you or your business partners have, any special positioning you can achieve within the market, and any revenue streams or reduced expenses that can make you more competitive.

You will also need to describe the existing competition here. Who are your competitors, how successful are they and why do you expect to outperform them? These are all questions your company description should answer.

Operational Plan
You will get into even more detail in this section. But instead of focusing on who you are and what your business will be, you will use the operational plan section to describe how your business is going to run day in and day out.

You'll need to cover a few key areas:

Technology:

List and describe the pieces of technology and equipment you will use in the operation of your construction business. This can include initial construction equipment purchases and office technology like computers, programs, and even home design software.

Bidding processes:

How do you plan to bid on residential construction jobs? This is an important part of generating revenue for your construction company, so it needs to be described in detail in your business plan.

Production schedules:

When you get a home-building job, you are instantaneously on a tight schedule. As you know, it takes a lot to take a home from paper to real life, and the logistics behind that process are complex and unforgiving. So, make sure your business plan demonstrates your knowledge of production schedules and, more specifically, how you plan to structure your company's production schedules.

Inventory partners:

Being willing to build homes is one thing, but having the right partnerships in place to get the job done is entirely another. Which vendors and suppliers will you work with? Why? Do you have any existing relationships that could prove beneficial to your business? Answer these and any related questions in your operational plan.
Market and Competition
You're probably not going to be the first construction company in town. Who else is already established in your intended service area? How successful are they? Your construction company's business plan needs to contain an in-depth analysis of the competition you're going to face, as well as the market for residential construction services in the place you plan to operate.

The reason why is simple. You need to know who your competitors are so you can see what they're doing and look for ways to grab some market share from them. And you need to know whether people want the service you are going to provide. This section will cover all of that — for both your knowledge and that of your financial backers.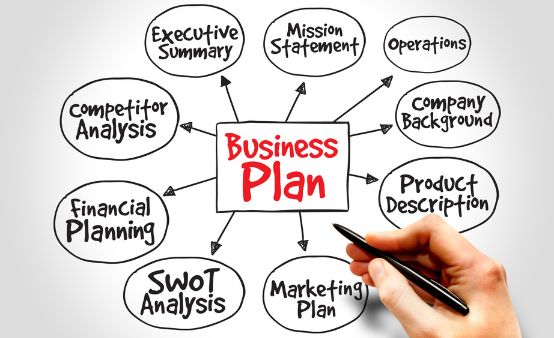 Services
Construction is a service, but it contains within it multiple related services that you can choose to offer or not offer to your customers. This is going to be an important part of your business plan — starting a construction business without a list of services you will provide is like opening a store without knowing what you're going to sell inside it.

So, make a list. Here are some of the construction-related services you may want to consider:
Residential construction
Commercial construction
Remodeling
Home design
Carpentry
Painting
Landscape work
Sales & Marketing
You may not be a marketer at heart, but you're going to have to have a plan to market your construction business and bring in home-building jobs. The sales and marketing plan you write in your business plan should be as detailed as possible. Include information on the following subtopics:
Your marketing budget
Your company's marketing assets, such as a website
Advertising plans (such as billboards, newspaper ads, and search engine advertising)
Whether and how you plan to leverage social media
Loss leader plans, such as offering free home design consultations
How you will measure the success of your marketing efforts
In addition to marketing, this section of your construction company business plan will need detailed information on your sales processes. Will you have dedicated salespeople? How will your sales team get leads? Will salespeople be paid on commission? Answer these questions and more.

Management
Managers can make or break a construction business. These are the leaders of your company — the ones who will define the path your business follows and bear the responsibility for the successes and failures you have along the way. That's why this is an essential part of your home-building business plan.

Management may shift over time, but at the start, you need to have a good idea of who's going to be in charge of what. You will also need to include an explanation of why you have chosen these people, who they answer to, and what you are planning to pay them.

Finances
For financial backers, this is going to be one of the most important sections of your business plan. They want to know how you plan to manage the money they may give you so they have an idea of whether this is a sound investment.

Give them as much detail as possible. Cover everything from your revenue projections and operational costs to employee wages and the price of your services. Wherever possible, you need to include exact figures based on hard data and research instead of soft estimates based on your own beliefs. Remember — lenders and investors have a head for numbers, so they will immediately notice if you've left something important out.

Funding
The funding section of a business plan for a construction company is an extension of the finance section, but it's not the same thing. This is where you describe how you plan to obtain the money you need to start, run, and expand the business.

The audience reading your business plan will hopefully play a part in the funding — that's the whole idea, anyway — but you need to convince them that you will be able to use their funds wisely to generate revenue.

Be specific about how much startup funding you're going to need and why. Go into detail about how you will repay a loan or generate returns for investors. Describe how initial funding will be used in your business — to buy equipment, hire talented employees, market your business, and so on. With these bases covered, you will set yourself up to receive the funding you need to get this business off the ground.

Financial Projections
You're hoping for a bright future for your new construction company. That's a given. But you need to show that bright future with the financial projections in your business plan. Include projections for revenue, expenses, and profits for five years out from your starting date.

Don't just say you plan to bring in $100 million by the fourth quarter of year three — show the numbers behind how you'll get there. You will be able to reference the information from the other sections of your business plan to support your projections.

Funding Request
If you need investments or a loan to start your construction business, you need to include in your business plan a specific funding request. This is where you ask for the money you need. Here again, you need to provide some detail:
How much money do you currently have for the business?
How much are you contributing alongside the investment or loan you are seeking?
What assets do you already own, and what assets do you still need to acquire?
Appendix
Many of the facts and claims you have made in other sections of your construction company business plan will have supporting information or related documents that won't quite fit. The appendix is where you include those references.

Any extra information that could help financial backers understand your proposed business should be included here. And don't worry — this section will not likely be read in its entirety, so you can include everything. In general, more information in a business plan is better than less.




Final Thoughts
Writing a construction company business plan is a big task, but if you break it down into small steps, you can get it done. From the executive summary to the appendix, your business plan needs to demonstrate your ability to achieve success in the residential construction industry.

With your business plan written and your company started, you'll need to get home-building jobs and please your clients. Cedreo can help with that. Our home building software can help you quickly create 3D home designs to help clients visualize the project and make them much more likely to close the deal with you.

Interested? Learn more about our home building software here, or contact us for more information.