The construction industry is poised for regrowth, but labor shortages and rising construction costs will challenge executives to get creative while still turning a profit.

You'll see the industry leveraging emerging technology like robotics, 3D design, and advanced building materials to tackle obstacles and remain competitive. We've gathered the top new trends in construction to keep an eye on and help your business stay competitive during this period of change.




Construction Trends in Project Planning & Management
We expect technology to help architects, home builders, and interior designers plan and manage projects in 2022. Let's take a look at some other trends in construction industry trends in project management:
Virtual design and construction
Reworks of incorrect builds account for nearly 30% of construction costs; however, virtual design helps reduce these costs by letting builders see their structures in a virtual environment before construction. We expect to see increased demand for 3D construction design software that can create detailed floor plans and renderings.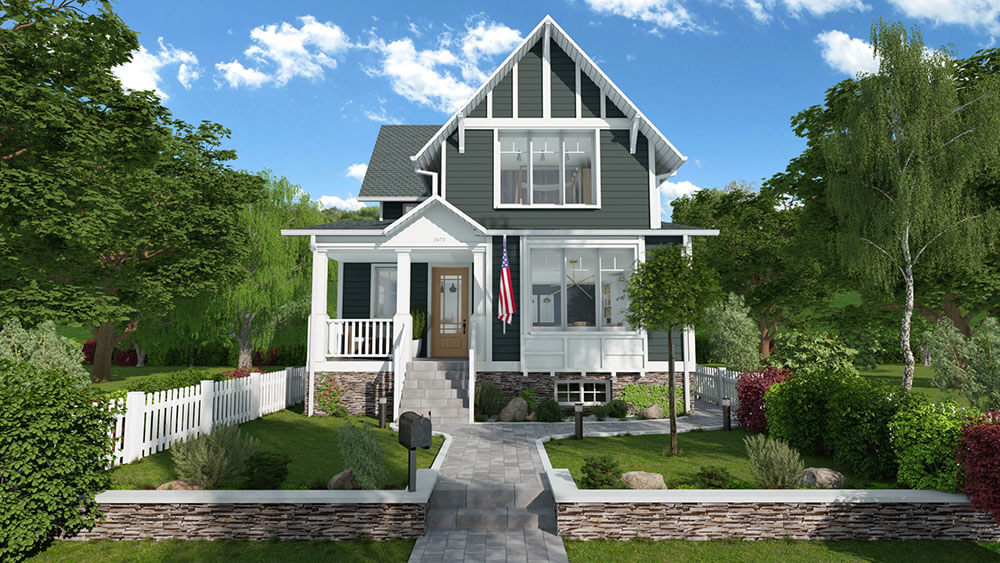 Another type of virtual design technology — building information modeling (BIM) — is growing quickly. This technology is expected to have a 14.5% CAGR over the next five years.
Digital project management
Cloud-based digital project management software can help contractors manage projects, create 2D plans, quickly update plans, and save designs as templates for future use.

Using AI-based predictive algorithms, project managers can gauge project feasibility and anticipate possible pain points before construction begins. Some digital project management software allows managers to create blockchain-smart contracts to confirm legal requirements and prevent financial fraud.
Supply chain disruption
A lack of materials from wood to steel to lumber has heavily affected the construction industry. High material costs are expected to continue in 2022, as suppliers struggle to meet demand.

Contractors will need to address these issues early in their process to avoid setbacks. Construction companies with long project timelines may need to lock in pricing to avoid sudden price increases for materials.
Labor shortages
When the COVID-19 pandemic brought new safety concerns, the construction industry pivoted quickly to meet new requirements and keep workers safe. However, contractors are having difficulty finding workers, and nearly 88% of firms struggle with project delays due to labor issues.

Furthermore, contractors have reported that many job applicants lack the necessary qualifications. As such, more firms are investing in training and professional development, with some firms looking for future employees at high schools, trade schools, and technical colleges.
Worker safety technology
Emerging technology is helping improve on-the-job safety. AI algorithms, for example, are helping construction companies predict and avoid potential accidents and hazards.

Personal protective equipment integrated with sensors can detect vibration signals, heart rates, temperatures, steps, and more, and report the data for further safety analysis. As a result, supervisors can remotely monitor safety, health conditions, and productivity.
Modular and offsite construction
Modular construction has been helping contractors and developers minimize waste, keep costs low, and shorten construction timelines. Construction projects are often disrupted by weather, but prefabrication of structural components in a factory setting reduces the opportunity for weather-related delays.

Many international construction companies claim they plan to reduce on-site construction to only 25% come 2025, using prefab construction for most of their projects.
Drone technology and robotics
Drone usage is responsible for significant savings on major construction projects. With drones, construction companies can inspect dangerous locations without risking an actual human's safety.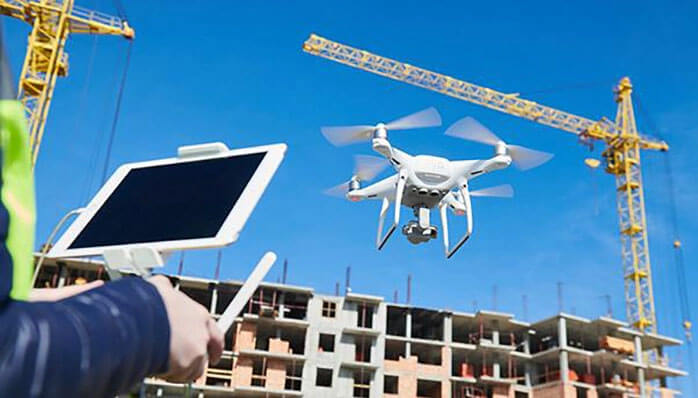 Robots may become a bigger part of the construction world as their skillsets increasingly expand to include painting, bricklaying, loading, and drywall installation. They can perform repetitive or dangerous tasks, thereby reducing workplace injuries and giving human workers the opportunity to take on more complex tasks and more fulfilling jobs.
Use of space
The pandemic has pushed countless businesses to shift to a remote workplace and forced them to reconsider how they bring people together. Still, office workspaces don't seem to be gone for good. While remote work has skyrocketed, the office market has rebounded.

Hybrid work models have reduced commuting times for many workers. With less time spent in the car or on public transport, many individuals — looking to avoid working at their kitchen tables — have moved into larger homes farther away from big cities. The need for a functional home office space may drive home renovation and expansion projects in 2022.




Construction Trends in Sustainability
Sustainability is a popular topic as the world begins to see the impact of climate change. Following are some trends in construction sustainability.
Green Building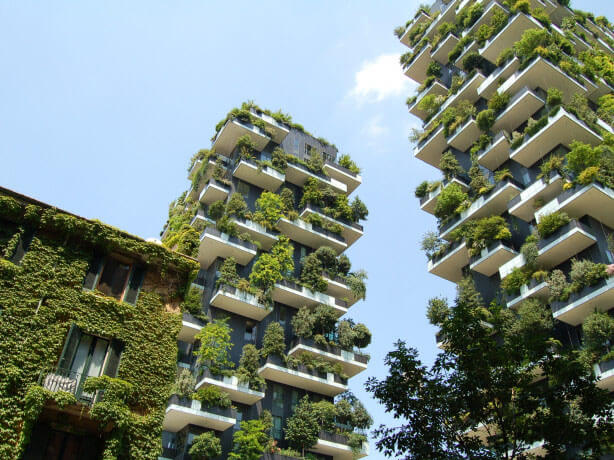 Photo by Chris Barbalis on Unsplash
We expect to see more construction being executed in a way that's environmentally sustainable, from the design process to construction to completion. According to one report, nearly half of construction and design companies expected that their projects would be "green" by year-end.
Efficient Design
Architects have increasingly been considering how a building's position and layout impacts its energy efficiency. For example, in hot climates, architects aim to reduce the amount of sunlight that enters the building to reduce the load on air conditioning. Conversely, in colder climates, allowing more sunshine into a building can reduce heating costs.
Eco-friendly landscapes
We're noticing an increased interest in maximizing garden space in large cities like New York, where backyards are rare. With self-care becoming more of a priority for many individuals in the wake of the pandemic, people will be looking for ways to garden without taking away from their existing square footage. Vertical and container gardens are growing in popularity partially due to their impermanent, energy-efficient nature, as well as the space-saving and entertainment value.

Xeriscapes — landscapes that need little to no water to maintain — are becoming increasingly popular, too. These landscapes include native plants that are more likely to survive and flourish, without the need for pesticides or fertilizers.
Refurbishing and repurposing
The making of concrete is one of the largest pollutants, so refurbishing old structures instead of demolishing them to make new ones can reduce pollution. In addition, with new technologies, an existing structure can easily be converted into a green building.

Many old buildings are sturdy, yet lack the proper insulation to be a comfortable living space, which is a big reason people have knocked down older structures in the past in favor of newer models. However, modern technology makes it possible to revitalize old buildings to create comfortable living spaces.




Construction Industry Trends in Creative Interiors
More people will opt for creative, innovative spaces to add a dash of vibrance to their home life.
Contemporary conservatories
People are looking for ways to bring their living spaces outdoors and the outdoors in. For example, trees in large pots, like lemon trees and olive trees, are becoming more common inside homes.

Homegrown plant propagation has skyrocketed in popularity, and manufacturers are noticing, offering miniature greenhouses with a twist on classic designs. Expect garden-inspired rooms with patterned wallpaper and antique and wicker furniture to make a splash in the interior design scene.
Chef-ready kitchens
The pandemic has shifted how we spend our time in the home, and many people are embracing the warm and welcoming vibes that kitchens typically offer. One trend we expect to see more of is double kitchen islands. With one for food prep and the other for gathering, these spaces offer more flexibility for our lifestyles.

People want their spaces to reflect the dynamic nature of their lifestyles, with a kitchen to support their need to work, play, and gather. A kitchen with two islands provides that versatility.
Multifunctional spaces
As mentioned above, families and individuals are looking for more functionality out of their spaces. Therefore, we no longer want our office to serve only one purpose; it might serve as office space and a home gym, reading nook, extra closet, or cozy retreat.

We expect that clients will be asking architects and designers to refurbish old spaces to make way for new multifunctional purposes.




Final Thoughts
The construction industry is evolving at an astonishing rate, and architects and home builders will need to keep up with popular trends in order to remain competitive. The right tools can help you work smarter and give clients what they want.

Cedreo can help you grow your business and get more done in less time. Contractors and home builders are crafting stunning conceptual designs and closing more deals with the support of Cedreo. Sign up for your free trial today!