In the face of rising inflation and the overall increasing cost of business, many home builders and remodelers are looking for ways to reduce expenses without compromising their business. One of the easiest ways to cut costs is by utilizing 3D Rendering Software.

Between reducing outsourcing costs to selling more homes faster, 3D renderings are an effective way to help businesses reduce overall cost and wasted time. It even helps boost sales and improve profits.

Here is what you need to know about 3D renderings and how they can help you become more profitable.




What is 3D Rendering?
3D rendering is the process through which photorealistic 3D images showcase the design ideas of architects, home builders, remodelers, and interior design professionals. Rendering is particularly effective in providing a lifelike presentation that gives customers a genuine feel for how a house or interior design will turn out.

3D renderings are created using 3D rendering software that captures and understands the 3D elements in your scene. Users can also add texture, specific types of lighting, and even motion blur effects with special rendering software to make images more lifelike and realistic.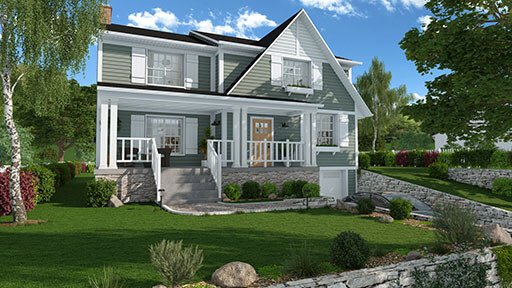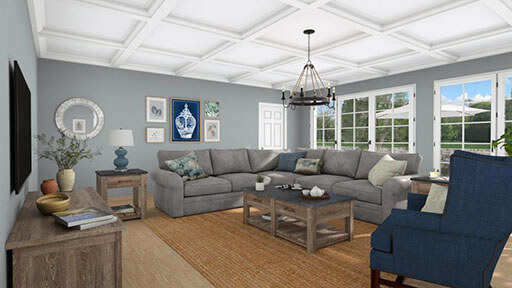 How Renderings Can Cut Costs in Your Business
If your business is looking for a way to bring down expenses, one of the first things you need to consider is the use of 3D renderings. 3D rendering software offers businesses several benefits. Many are critical to cutting costs and boosting the overall profitability of your company. Just a few ways that renderings can reduce expenses include:
Cut Outsourcing Costs
Outsourcing 3D architectural rendering is typically a significant expense for designers. Depending on the size of the project, the simplest renderings can cost $200, while larger and more complicated renderings can cost upwards of $1,000. Plus, tight deadlines and investing in more experienced artists can end up driving the price even higher.

In the past, bringing the process in-house meant a significant expense investing in a dedicated 3D artist. Outsourcing was one of the best ways that organizations could help drive down the price of renderings. However, the rise and development of 3D rendering software have made this process more accessible to smaller companies.

due to better software capabilities with almost no learning curve, there no longer needs to be a dedicated professional, anyone can create 3D renderings and outsourcing is no longer necessary.
Decrease Time Spent Making Decisions
There is a multitude of decisions to be made when it comes to constructing and designing a home or building. Buyers are faced with many choices and can quickly become overwhelmed. They may be curious about how certain decisions will affect the overall look and feel of their house. However, going back and forth with an outsourced agency drastically slows down and confuses this process.

In-house 3D rendering software simplifies this process to help clients make fast and easy decisions. They compare on the spot how their choices will look in their new house, which enables them to make quicker decisions rather than waiting for a new rendering and making decisions much later. Customers are more empowered and will feel more comfortable with the process.
Decrease the Likelihood of Costly Mistakes
With the sheer number of decisions that come with building a home, there comes an increased risk of misunderstanding or confusion. The back-and-forth of renderings with an outsourced company makes the likelihood that something gets lost in the process even higher. If there is no rendering at all, mistakes are even more common because the buyers are less empowered in their decisions. They are not developers or designers themselves, so they may not understand the consequences of their choices and how they practically look in their homes.

Some minor slip-ups can be simple or easy to fix, but many of these mistakes are extremely costly. For example, if a buyer got a carpeted room when they wanted hardwood floors, the business would have to eat the cost of replacing them. 3D renderings reduce the probability that mistakes will happen, lowering the overall expenses for builders and companies.
Pre-Sell Homes
Pre-selling a home is one of the best ways developers cut the risk of a new housing project venture and avoid dreaded empty houses. However, it is challenging to get a buyer excited about a home that they cannot walk through and imagine themselves in yet.

Even if buying a home is a logical choice for customers and their families, no one chooses a home because of logic alone. Instead, customers need to feel genuinely excited about the prospect of their home. Many potential buyers struggle to have the emotional response necessary to make the sale.

With renderings, though, you enable buyers to visualize the property and create an emotional connection with the construction. Buyers can explore the property without having a house already built and get more excited than a 2D still image instills.

3D renderings also allow developers to highlight the selling points of a house for the target market. For example, some places can highlight luxuriousness, while others can showcase a more understated design or smart devices. Buyers get a vision of why the home is perfect for their desires and needs, which makes selling much more effortless.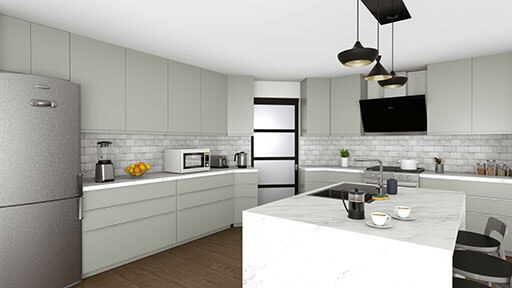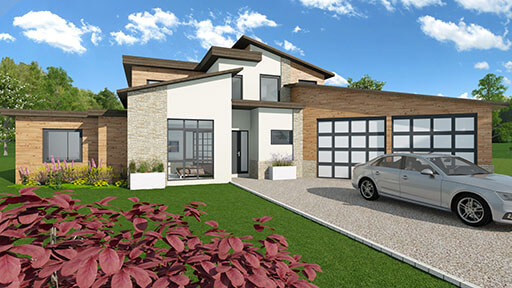 Reduce Expenses for Your Business with 3D Rendering Software
Investing in technology is one of the best ways to reduce overhead while still improving the buyer experience. 3D rendering software is a great way for companies to offset some of their costs and still build an effective business. It both lowers unnecessary expenses while making selling and increasing profits easier.

Curious how you can use 3D rendering software to grow your business? Contact one of our professionals today to request a demo and get started for free!