When it comes to choosing home design software, there are quite a few options out there. Which ones will provide you with the best features and help you create the floor plans and renderings you need, and which ones will leave you wanting more?

Home Designer Pro and Chief Architect are popular home design software choices. In our guide, we're going to do a deep dive into Home Designer Pro vs. Chief Architect vs. Cedreo to see what each offers its users. We'll cover the basics including their usability for designing in 2D and 3D, and what value they can offer designers.




A Brief Introduction to Chief Architect, Home Designer and Cedreo
When it comes to widely known home design software, Chief Architect, Home Designer, and Cedreo are some of the most well-known. They offer different features, cost tiers, and use cases, which makes them ideal for various business models and project types. Here's a broad overview of each software.

Chief Architect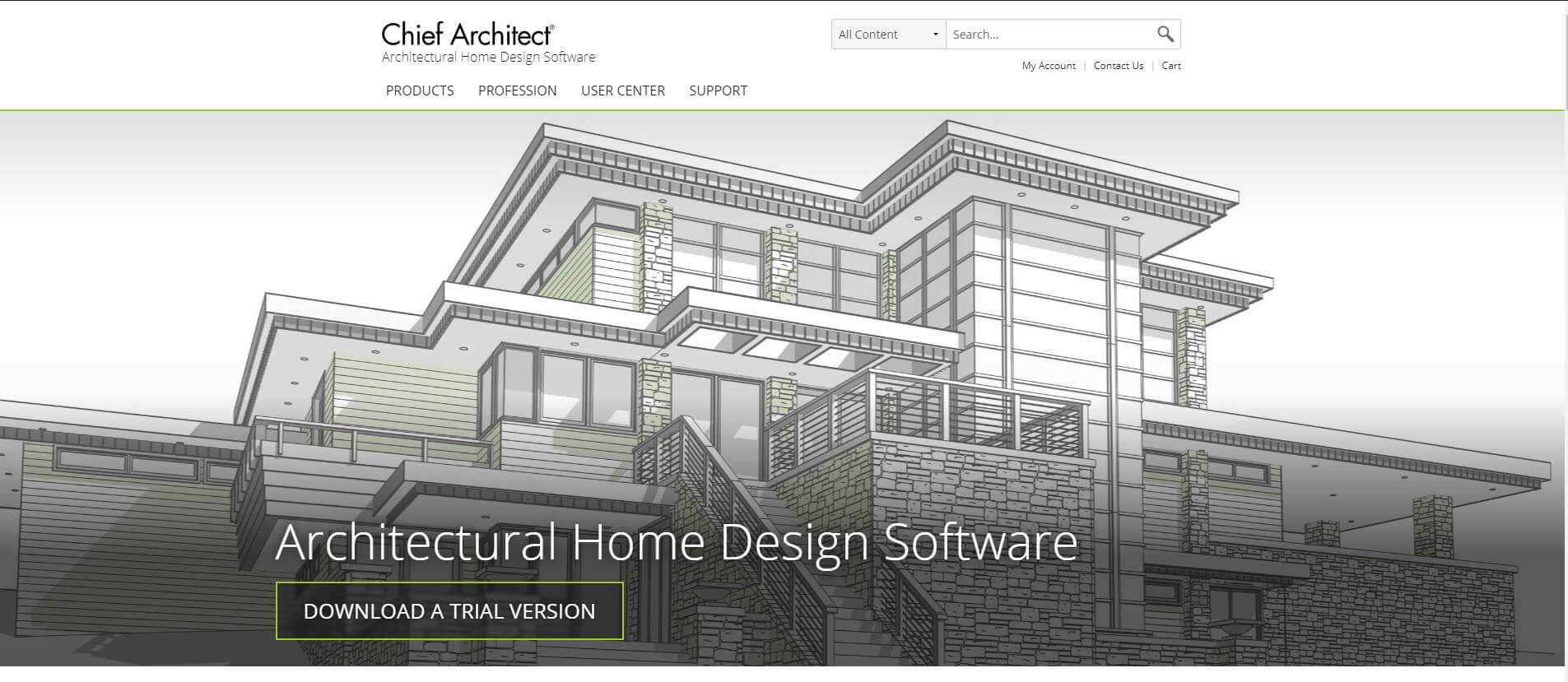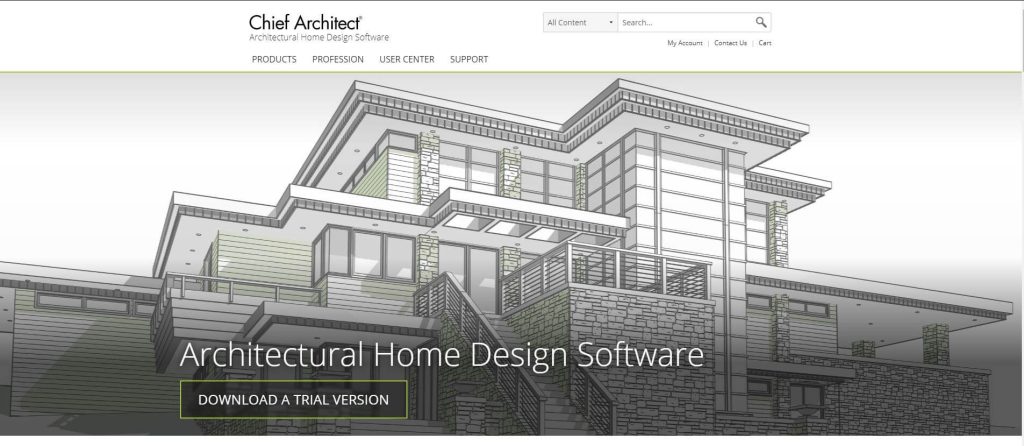 Chief Architect home design software is geared towards 3D models and draft drawings for home designers. With this software, designers can utilize AutoCAD and building information modeling (or BIM) tools for making a complete representation of their projects. Chief Architect comes in two versions: Premier for all aspects of design and Interior for baths, kitchens, and interior spaces.

As the name suggests, Chief Architect is geared primarily towards architects, while designers might find the software overly complex. The software is also desktop-based and requires a Mac or Windows computer. This can be a problem for designers who don't use desktops or devices with processing power to run the program in a more mobile area.

Best for:
Agile commercial work
Remodeling
2D and 3D residential rendering
Home Designer Pro
When comparing Home Designer Pro vs. Chief Architect, it's important to note that they are made by the same company but geared for different audiences. While Chief Architect is for the professional, Home Designer was created with the DIY home enthusiast in mind. Home Designer has a similar look and function to Chief Architect.

Home Designer Pro has many of the same tools but is limited to one set instead of layers. Because it doesn't allow more than one page, you will have to create new documents for multiple pages. Although it is more lightweight than Chief Architect, Home Designer is also only suited for a desktop.

Best for:
Create and modify floor plans
2D and 3D views
Landscape architecture
Cedreo
When it comes to a Home Designer Pro, Cedreo, and Chief Architecture comparison, Cedreo is the most accessible and mixes convenience with important industry features. Since the software is cloud-based, it does not require a desktop or significant computer processing power to utilize its features.

Cedreo has the 2D and 3D capabilities and specialization of Chief Architect while reducing the learning curve. It also enables designers to generate highly detailed plans quickly, with entire home designs in under two hours. Because it is user-friendly, designers can create full designs without special training. With the continuously updated software, designers can create top-quality interior and exterior 3D models.

Best for:
Interior and exterior features
High-resolution 2D and 3D models
Web-based designs
Training-free deployments
Home Designer vs. Chief Architect vs. Cedreo: Pricing Comparison
While home design software is indispensable to a successful designer, it is also a significant investment. Price is a vital factor to consider when finding the right program to fit your business. Chief Architect Premier, Home Designer Pro, and Cedreo offer various price points so that you can find the one that works best for your business.

Chief Architect
Free Plan: No

Pricing Model: Per license/ user

Pricing Plans:
$199/ month for Premier or Interior
$2,965.50 for purchase Premier
$2,155.50 for purchase Interior

Home Designer Pro
Free Plan: No

Pricing model: Per license/ user

Pricing Plans:
$59/ month
$495 for purchase

Cedreo
Free plan: Yes

Pricing model: Either per project or per month (for unlimited projects)

Paid plans:
All the paid plans include Cedreo's complete design toolset and library (no add ons required!)
Home Designer Pro vs Chief Architect vs Cedreo: Feature Comparison
While you can do a lot with each of these programs, there are definitely some gaps in their features. Check out an in-depth comparison to see which has the home design features your business needs.
| Features | Chief Architect | Home Designer Pro | Cedreo |
| --- | --- | --- | --- |
| 2D Floor Plans | ❌ | ✔ | ✔ |
| 3D Floor Plans | ✔ | ✔ | ✔ |
| 3D Renderings | ✔ | ✔ | ✔ |
| Site Planning | ✔ | ❌ | ✔ |
| 3D Printing | ❌ | ❌ | ❌ |
| 3D Sculpting | ❌ | ❌ | ❌ |
| Import Blueprints | ✔ | ✔ | ✔ |
| Surface Area Calculations | ✔ | ❌ | ✔ |
| 3D Library | ✔ | ✔ | ✔ |
| Interior Design | ✔ | ✔ | ✔ |
| Lighting & Sun Orientation | ✔ | ✔ | ✔ |
| Share Designs | ✔ | ✔ | ✔ |
| Draw to Scale | ✔ | ✔ | ✔ |
| Custom Camera Viewpoints | ✔ | ✔ | ✔ |
| Reusable Project Templates | ✔ | ✔ | ✔ |
HomeDesigner vs. Chief Architect vs. Cedreo: Customer Support Comparison
When under a deadline and using technology, something is always bound to come up at the last minute. Customer support is critical for navigating software that isn't intuitive to the user or finicky systems. We broke down Chief Architect vs. Home Designer Pro vs. Cedreo customer support so you can decide what works best for you.

Chief Architect
Chief Architect mostly offers customer support in the form of content. They have a knowledge base with plenty of articles and videos with tutorials and helpful information on their website. They also have a forum where you can ask and get help for specific issues. However, live phone support requires an active Support and Software Assurance account, which renews yearly for $495. For those with a newer version of Chief Architect (X2 or newer), you can receive support for $125 an incident.

Home Designer Pro
Like Chief Architect, Home Designer has free tutorials in both videos and articles to help troubleshoot common issues. They also offer a forum for getting answers to user questions. Home Designer Pro's live customer support is free for those with the latest version of Home Designer and $125 per incident for Home Designer 2018-2020.

Cedreo
Cedreo has the most robust customer support to help users whenever and wherever they need help. Users can get live customer support through phone, chat, or email. Cedreo also offers live training sessions for Pro and Enterprise users with dedicated managers. In addition to comprehensive support, users also get extensive content, including tutorial articles and video walkthroughs which are expanded and updated continuously.

Home Designer vs. Chief Architect vs. Cedreo: Home Design Deep Dive
While pricing and customer support are important aspects in deciding which software is right for you, it is also vital for it to have robust home design features. Any in-depth assessment needs to dive into the crucial elements of home design projects.

Floor Planning
Floor planning is an important aspect of construction drawings and documentation. Not all software can handle this essential task, though.

Home Designer has the most complicated floor planning capabilities of the three brands. You can import 3D floor plan designs to use as a template for your drawing and export them as well. However, it only allows one set of layers on its floor plan. That means if you need to add electrical or plumbing, for example, the process for creating separate plans and making changes to the original floor plan can get overly complicated. It takes more coordination to make sure that everything is done correctly.

Chief Architect, however, was made to create a more seamless and streamlined floor planning process compared to Home Designer. Its click-and-drag features help users with quick room sectioning and snap-on joining. Users can then automatically convert layouts into 2D and 3D floor plans for decorating.

Cedreo provides a boost to designers with its helpful functionalities that make creating floorplans streamlined. Users can import existing floor plans to trace upon to create a quick model. You can also draw the plans yourself and lay walls, doors, and windows by simply clicking where you want to position them. In addition, room areas and total dimensions are calculated automatically, and users can see how 3D plans are forming while working on the 2D design. It provides an added level of convenience missing from the other two platforms.

Interior Design
Interior design is significant and requires details and flexibility from software. All three software options provide considerable value for interior designers.

Home Designer Pro uses the same technology as Chief Architect, so it does offer many of the same material lists, including furnishing and décor. Chief Architect Interior is an exclusive interior-only version of their software for those who do not want to pay for the more in-depth architecture software.

Cedreo offers the fastest and easiest software for 3D rendering and home design project creation. With simultaneous 2D and 3D floor plans, users can easily arrange furnishing and décor for their layouts.

3D Rendering
In the Chief Architect vs. Home Designer Pro vs. Cedreo debate, all offer robust rendering abilities. They can all provide 3D rendering that allows users to get virtual tours to experience the designs. However, Cedreo is the only software of the three that can be used from anywhere. Cedreo's cloud-based enables designers to save their renderings with no strain on their desktops.

Both Chief Architect and Home Designer Pro require intensive processing power that even requires some designers to upgrade their systems before running the software.

HomeDesigner vs. Chief Architect vs. Cedreo: Which Tool is Right for Your Business?
These tools offer high-quality software design, but which one is right for you depends on your needs and business. Chief Architect is ideal for the architect firm that does most of its work from desktops with high-processing power. Home Designer Pro works well for the DIY enthusiast that wants software to help guide their remodel. It can also work for a designer on a budget, but its limited features will make creating detailed plans time-consuming.

Cedreo is the best all-around tool for interior designers, home designers, and remodelers alike. With a seamless all-in-one workflow, they can work quickly, and the cloud-based technology means there's no need for a powerful processor. Plus, Cedreo gives users one convenient location for everything they need, from 3D rendering to a straightforward floor plan composition. Try out Cedreo for FREE today!