Whether you're interested in changing up the tile or looking at a complete kitchen overhaul, a remodeling project has to start somewhere.
To help you get the most out of your kitchen renovations, we're going to walk you through some killer kitchen remodeling ideas to get your creative juices flowing. Of course, you'll want to take these ideas and make them your one with personal touches like custom paint options or elegant fixtures.
This guide will help you master your next renovation project with ease. We'll walk you through all the current kitchen trends, some ideas for elegant renovations and much more.
Kitchen home improvement can include tons of little projects and considerations. From backsplash design to appliance choices, here is what you need to know.
Fun & Easy Kitchen Trends in 2023
While plenty of kitchen ideas for remodeling are timeless, others follow the most current trends in design.
To help you get a feel for what modern trends you should consider, here are a few standout options for a kitchen remodel in 2023:
Let the light in—adding some extra windows and natural lighting to your kitchen space can accomplish quite a lot, and it's a popular trend that can help your kitchen stand out.
Get creative with your kitchen hood—while a kitchen flow hood is a utility piece, that doesn't mean you can't choose a stylish way to light up your range and get rid of the smells and smoke.
Add extra prep spaces—adding a separate space for food prep is a great way to add some more depth to your kitchen space while staying practical.
Remove the upper cabinets—if you're hunting for elegant, clutter-free designs, removing the upper cabinets is a great way to add a sense of space to your kitchen.
Get funky with your materials—combining contrasting materials and textures is becoming a popular trend in 2023, and for a good reason. Paring a neutral wood with a dark stone is a timeless design that is sure to wow.
Those are just a few ideas you can employ to take your kitchen from dull and boring to exciting and inviting.Using kitchen design software is a great way to get all your ideas out without much hassle. Moreover, software options can allow you and your design team the flexibility needed to play around with these trends and find the ones that work the best for your project.
8 Kitchen Renovations to Consider for Any Kitchen
With the cost of a kitchen remodel going for around $25,000, it's essential that you make informed design choices along the way. Here are a few ideas to get you started.
1. Switch Up the Backsplash
Your backsplash not only protects your wallpaper or wall paint, but it also draws the eye.
Plenty of homeowners are looking to the backsplash as a way to add some contrasting style to their range area. Using tile is a great way to protect while staying true to your overall theme or stylistic choices.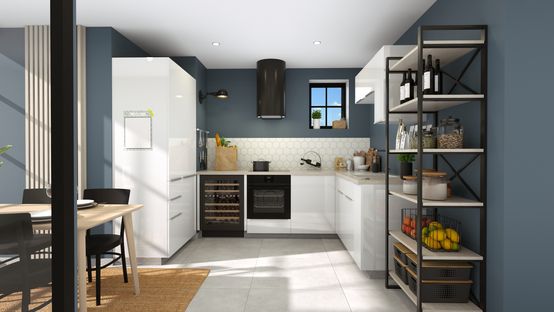 2. Update & Get Creative with Cabinetry & Shelving
Cabinets are another big ticket item that is a huge attention grabber. Just remember that you need to consider your practical demands as well.
The last thing you want is to run out of storage space.Using exotic material choices and coming up with unique kitchen layout ideas that work with your cabinet design ideas is a great way to make the most out of this area of a kitchen renovation.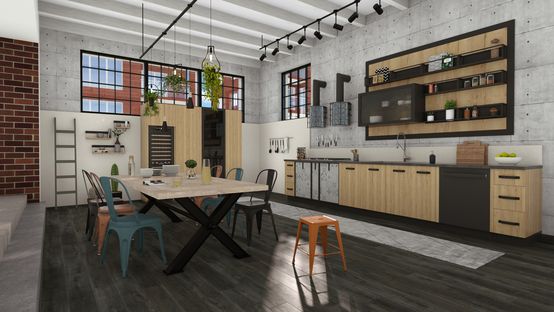 3. Give Those Countertops a Facelift
The countertop is usually the first thing a guest sees when they enter your kitchen.
Because of this, many interior designers put a huge amount of importance on countertop material choice. Here are a few common options:
Granite
Soapstone
Quartz
Tile
Wood
Granite is a popular material that almost 64% of new homes use. So, if you want to stand out, go for something a bit more exotic. A fresh countertop is also perfect when considering small kitchen remodel ideas.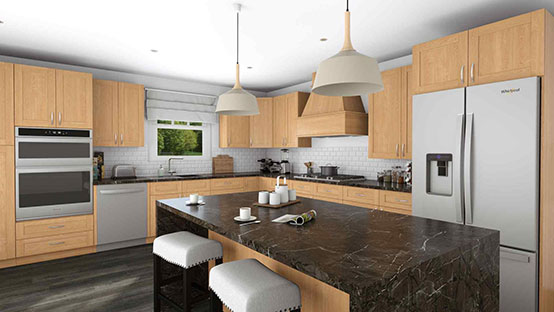 4. Fresh Appliances
When it comes to home renovations that increase property value, sometimes the most simple changes add the most bang for your buck.
That's the case for appliances.
With some simple upgrades, you can add value to your home without needing to buy new materials or adding a new shade or paint.
But, just be careful as to which appliances you choose. You get what you pay for, so always do your research and source the highest-quality appliances for your project.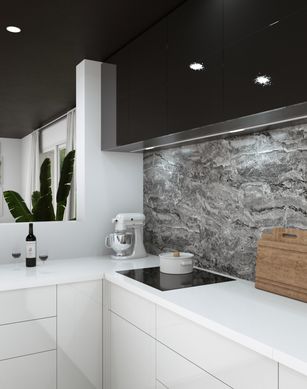 5. Stunning & Sustainable Flooring
Flooring is another essential element of any room. But, adding flooring to a kitchen comes with some significant considerations.
First, consider how you'll use the flooring. A kitchen is a high-traffic area. As such, it will wear down the flooring quite quickly.
If you're dead set on high-end flooring, consider bamboo. It's both durable and sustainable.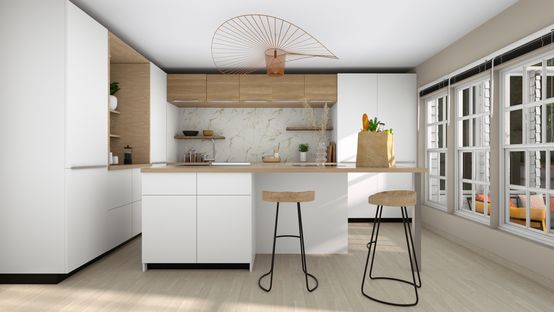 6. Don't Overlook the Ceiling
From vaulted ceilings to things like fans, you can do a lot with the space above your kitchen.
Adding fans is a great way to combat the smells and heat coming from cooking. Proper ventilation is key if you want to make your kitchen space as inviting as possible for guests.
You can also consider painting the ceiling a different color than your walls. It's a great way to add a pop to the room without breaking the bank.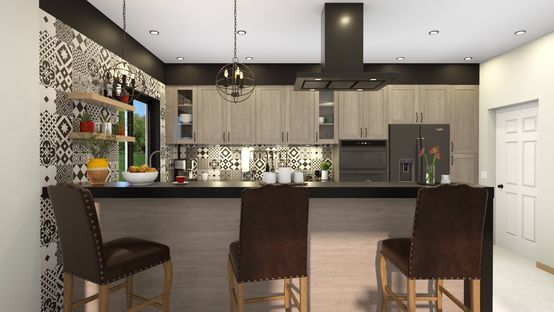 7. Seating Options for All
While a kitchen space can be exotic and stylish, it's also a practical space meant to serve a purpose.
When planning out your kitchen remodel, consider features like seating. If you have a large family or just entertain quite often, having seating locked down is key.
Consider creating an open kitchen layout. This will allow for open sightlines no matter where people are seated.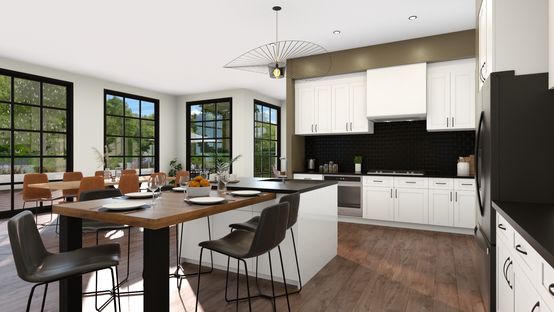 8. Special Features that Wow
All these design ideas can accomplish quite a lot for your kitchen renovation project. But, what if you really want to wow your guests and family?
Well, if that's the case, here are a few special feature ideas that will surely grab some attention:
Wine cellars
Double ovens
Integrated beer taps in counter
Glass or under-counter fridges
Integrated cutting boards in countertops
As you might imagine, this is where you can really get creative and let your personality shine.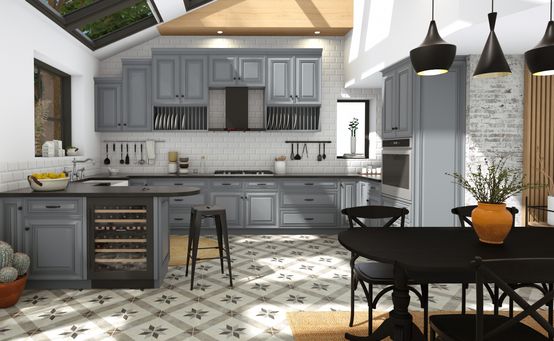 Start Planning & Designing that Kitchen Remodel Today!
No matter what you have in mind, these kitchen remodeling ideas can help you make the most out of your project and finish in style.
But, ideas can only get you so far.
To make the most out of your kitchen renovations, you need to leverage the power of planning software. Platforms like Cedreo offer everything from stunning 2D floor plan design to full 3D renders that put you in a virtual version of your kitchen. The best part? These tools are easy to use and can help streamline the design and planning process.
Go from ideas to 2D floor plans in under a few hours.If you're looking to get started with Cedreo, be sure to connect with the team to learn more about your options.