Bathroom Laundry Combo Layouts
Combining a bathroom with a laundry room is a great way to save space while staying practical. Let's explore some great ways to plan for this kind of home renovation and master the bathroom laundry room combo layout.


Create streamlined 2D bathroom/laundry room combo floor plans.


Take 2D floor plans off the page with 3D home design software.


See full photorealistic renders of your bathroom/laundry room combo project.
6 Important Considerations when Combining a Bathroom and Laundry Room
When designing any part of the home, you want to make sure you're not making common construction mistakes. The last thing you want to do is waste time and money. A bathroom remodel alone can cost you around $60,000. Below you'll find some common considerations for bathroom laundry room combination spaces.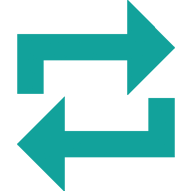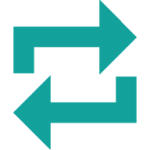 Space and flow
Think about where appliances like bathroom fixtures or washer/dryer combos will go for optimized flow.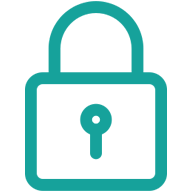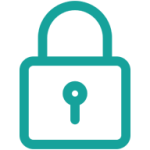 Privacy
Nobody wants to feel exposed in the bathroom. Always keep your spaces separated with walls or other dividers.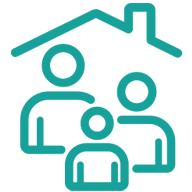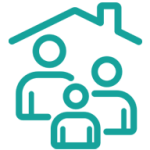 Convenience
The last thing you want is a hard-to-use laundry room. Think about how your family will work in the space during planning.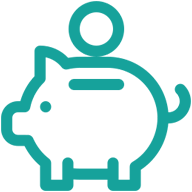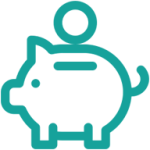 Cost Savings
Combing rooms is a great way to save on your budget. Just be sure not to go overboard on luxury additions.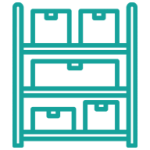 Storage
Bathroom and laundry room storage should be top of mind. Don't wait until the project wraps up to think about your storage needs.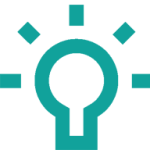 Lighting
Since you'll be doing laundry in the space, good lighting is key. But make sure you have variable lighting to keep the bathroom comfortable.
Examples of Bathroom Laundry Room Combo Designs
As you might imagine, you'll find thousands of ways to design a bathroom laundry room combo. Depending on the bathroom's size, you may have more flexibility in your project planning. Let's explore some common design ideas to get you started.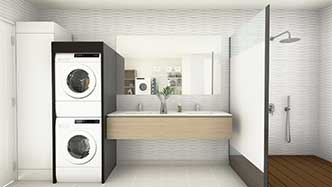 Appliances Under the Counter
If you have smaller laundry room appliances, you can easily replace cabinetry with a washer/dryer combo.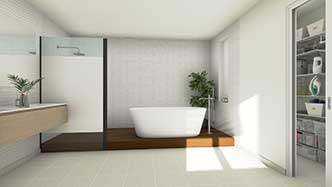 Backroom Laundry Section
Want extra privacy? Make sure the laundry room portion is separated in the back of your bathroom space.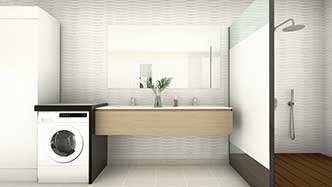 Near the Sink
Putting your washer near the sink is a great way to limit the amount of water and output lines you need.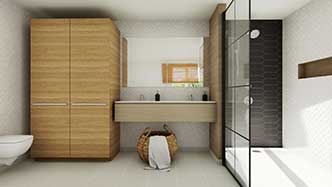 Placing your washer and dryer behind faux cabinetry is a great way to keep the space discreet.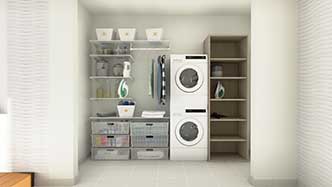 Appliances in a Closet
If you have closet space, you can use a washer and dryer that stacks in the spare storage area.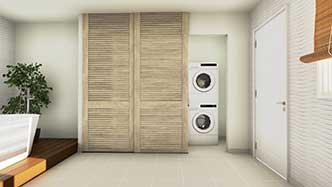 Laundry Room Upfront
If you expect your laundry room to get a lot of use, keep it up front so the bathroom can stay somewhat quiet.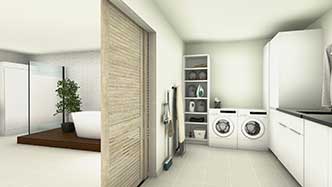 Large Bathroom/Laundry Room
If you have plenty of space, you can easily keep the laundry appliances away from showers and toilets for added luxury.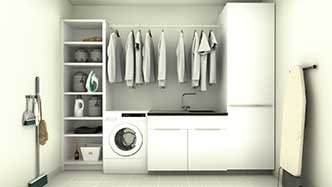 Washer Dryer Combo
Many appliance manufacturers offer combo devices that can help you save space on your designs.
Bathroom Laundry Combo Floor Plan FAQs
When you're designing your bathroom laundry room combo, you'll probably have a few questions. Below you'll find some common questions you might come across in your planning process.
Do I Need to Move Water Lines?
If you're planning on installing your washer in an area not near existing water lines, you'll need to consult with a plumber. In most cases, you'll need to install new lines. This can cost around $850.
How Can I Save on Project Costs?
First, you can use cost-effective fixtures like wall-mounted sinks or use hooks for towel storage rather than racks. Also, source compact and space-saving washer and dryer combos for your project.
What Design Software Should I Use?
You'll find plenty of options for bathroom design software available today. Always look for platforms like Cedreo that offer plenty of design features to make the planning process easy.
Do I Need to Hire a Professional Plumber?
While you can do a lot on your own, In most cases, you'll want to hire a professional plumber to handle the hookup and installation of equipment.