Laundry Room Floor Plans
Learn how to create fresh and efficient laundry room floor plans faster than ever.


Design full laundry room layouts in minutes with intuitive features


Choose from thousands of materials and objects in our robust 3D library


Generate stunning 3D photorealistic visualizations in just 5 minutes
6 Laundry Room Layout Considerations
Want to design an efficient and versatile laundry room for your clients? Check out these 6 factors to consider when creating your layout.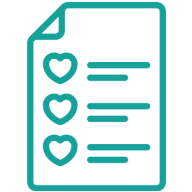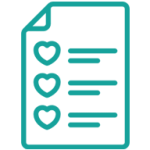 What Most Want in a Laundry Room
According to one survey, 95% of people prefer a separate laundry room. And most homeowners want a multi-functional space that they can use for more than just washing clothes.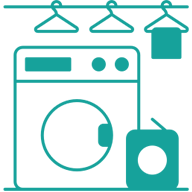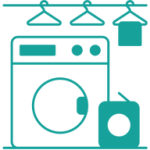 A Multi-Functional Space
To be a multi-functional space, a laundry room can have features for extra storage, ironing, clothes sorting, folding, sewing and even crafting.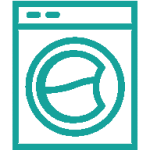 Appliance Size Considerations
Try to avoid creating a custom design to match the exact specifications of your client's current washer and dryer. Leave a little extra space in case they want to upgrade in the future.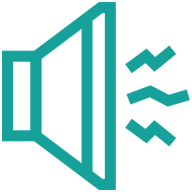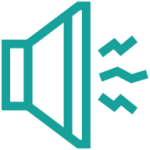 Noise
While modern appliances tend to be quieter, most washers and dryers still make a considerable amount of noise. So consider adding a solid door and rugs over hard floors. And during construction place extra soundproofing insulation in the walls.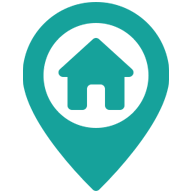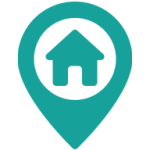 Location
Will the laundry share space with an entryway mudroom? Then don't forget to add a place to store dirty shoes, coats and other clothing. Do your clients like to use their outdoor clothesline in the summer? Then make sure there is easy access to the outside.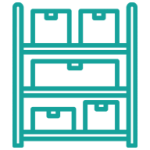 Storage
Open shelves are a cheaper storage option but closed cupboards give a tidier look. They'll provide more space to hide detergents, soaps, and dirty clothes so they're not out on display.
Laundry Room Plan Examples
Check out these real laundry room floor plans created with Cedreo.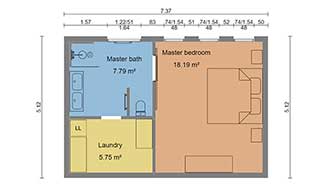 1 Bedroom Floor Plan with Separate Laundry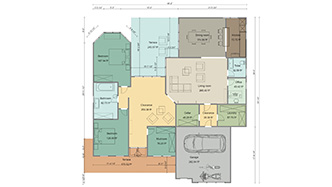 2 Bedroom Floor Plan with Separate Laundry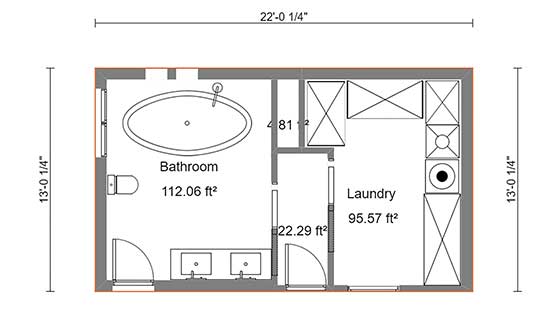 Half Bath Laundry Room Floor Plan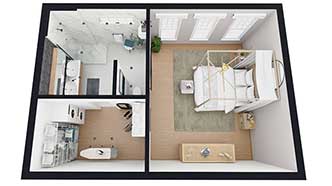 Laundry Room in Master Bedroom Closet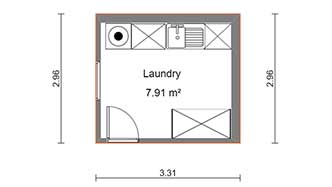 2D Laundry Room Floor Plan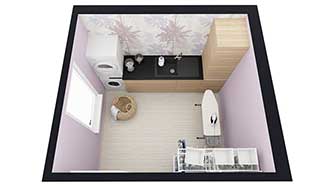 3D Laundry Room Layout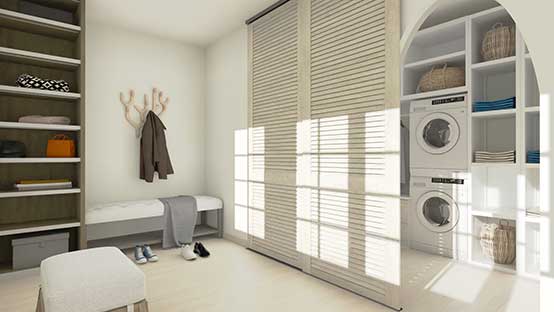 Laundry Room Rendering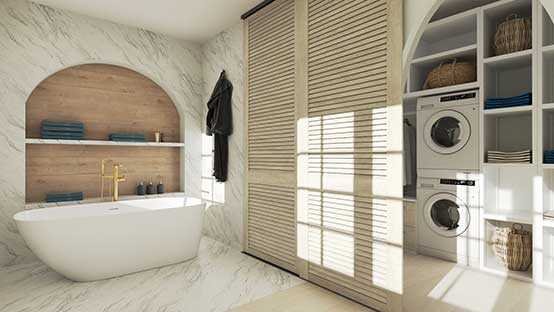 Laundry Room in Bathroom Rendering
Laundry Room Floor Plan FAQs
Here are some answers to commonly asked questions about laundry rooms. And don't forget to check out the Cedreo blog for more home design tips and tricks.
What is the standard size for a laundry room?
The average laundry room size is between 50 and 100 square feet. However, it's normal for larger homes (3,000+ sq. ft.) to have laundry rooms that are 100-150 square feet.
Should I add a sink to a laundry room?
A sink can be a convenient fixture to have in a laundry room. Use it for pre-treating stains and hand-washing delicate items. Just be sure to double-check the space and plumbing beforehand to make sure the laundry room can accommodate it.
On what floor should a laundry room be?
Traditionally, laundry rooms are in basements and it's easy to see why — concrete floors are durable and it's nice to keep the noisy machines in the basement. However, more homeowners prefer to have their laundry on the main floor of their homes, close to the kitchen or garage.
How much does it cost to remodel a laundry room?
A laundry room remodel can cost anywhere from $5,000 – $50,000 depending on the extent of the project. Most average residential projects will be in the $5,000 – $15,000 range. At the lower end you'll get some new open shelving storage, appliances and paint. At the higher end of the range you can expect to get new flooring, cabinets, a sink and other premium options.