Looking for home renovation software for your business? Trying to decide between all the different options can make your head spin!

You've got so many choices from complicated CAD programs to simple interior design software.

So which is the best for your business?

In this 5-minute read we'll show you:
Let's start with what to look for in home renovation software.




Things to Consider When Choosing a Home Renovation Software
Here are a few things you should think about before deciding on a home renovation program.
Learning Curve
How easy is it to learn? Will you have to spend weeks (or months) pouring over tutorials and how-to videos? Or is it intuitive software you can learn how to use in just a couple of hours?
Features
Make a list of key features you can't live without and a list of features that it would be nice to have. Then look for software that meets all your needs and some of your wants.

Just be careful with large programs that have tons of features you'll never end up using. They clutter up your workspace and can make the software harder to use.
Image Quality
Clients love high-quality 3D images. So look for a program that makes it easy for you to create 3D models with realistic textures and shadows.
Pricing
Some home remodeling software has pricing models that can make your head spin. Some programs might seem inexpensive, but they have hidden fees to access premium features. So be sure to look for software with a straightforward pricing model.
Reviews
Check what current users are saying about the software. And instead of basing your decision on reviews from large engineering firms, look for reviews from remodeling companies similar to yours.

So what are some of the best home renovation softwares that you should consider for your business? Check out the next section.




Best Home Renovation Software Platforms
These 6 software platforms should be at the top of your list. Let's start with a home design program that more residential builders are switching to.
1. Cedreo

Cedreo strikes the right balance between ease of use and a powerful toolset. It's got pro-level tools that modern remodelers need — like high-quality 3D imaging and cost estimating integrations — while still being easy to learn for complete beginners.

Its smart tools take care of the heavy lifting so you can create a renovation plan from scratch in as little as 2 hours!

And unlike most home design software that makes you jump through a bunch of hoops to get answers to your questions, Cedreo's customer service is world-class. Every professional user gets a dedicated success manager that's ready to answer any questions or concerns you might have.
Key Features:
Import existing floor plans
Create custom 3D shapes
Choose from 1,000s of different objects and materials in the design library
Save time with 1-click decorating
Cloud-based software so you don't need a supercomputer to run it
Get photorealistic 3D renderings in just 5 minutes!
Pricing – Try our free version, or check out all of our plans and pricing.
2. Home Designer

Home Designer is a DIY version of Chief Architect home design software. The interface is similar but it lacks some of the more professional features of Chief Architect Premier.
Key Features:
Designed with DIYers in mind
Tools to create roofs, foundations and framing
Automatically creates a list of basic materials
Basic 3D images
Pricing
Home Designer Suite – $129 to buy with Upgrades from $29
Home Designer Architectural – $249 to buy with Upgrades from $49
Home Designer Pro – $595 to buy or $59/month to rent with Upgrades from $119
3. RoomSketcher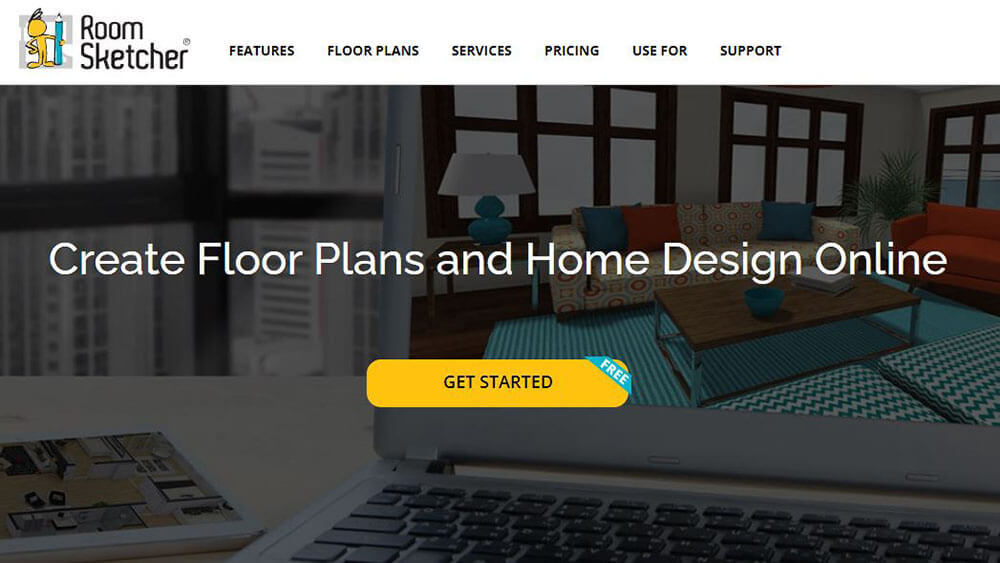 RoomSketcher could be for you if you need a simple program for interior remodels. Draw basic floor plans and see 3D views of the space. It would be nice if the 3D views were a little more realistic, but they can work in a pinch.
Key Features:
Available on PC, Mac, and mobile
Order blueprints from the RoomSketcher team
Create panoramic 360 views of a room
Pricing
VIP $49/year with 20 credits
PRO $99/year with 50 credits
You need to purchase more credits in order to create 3D images
SmartDraw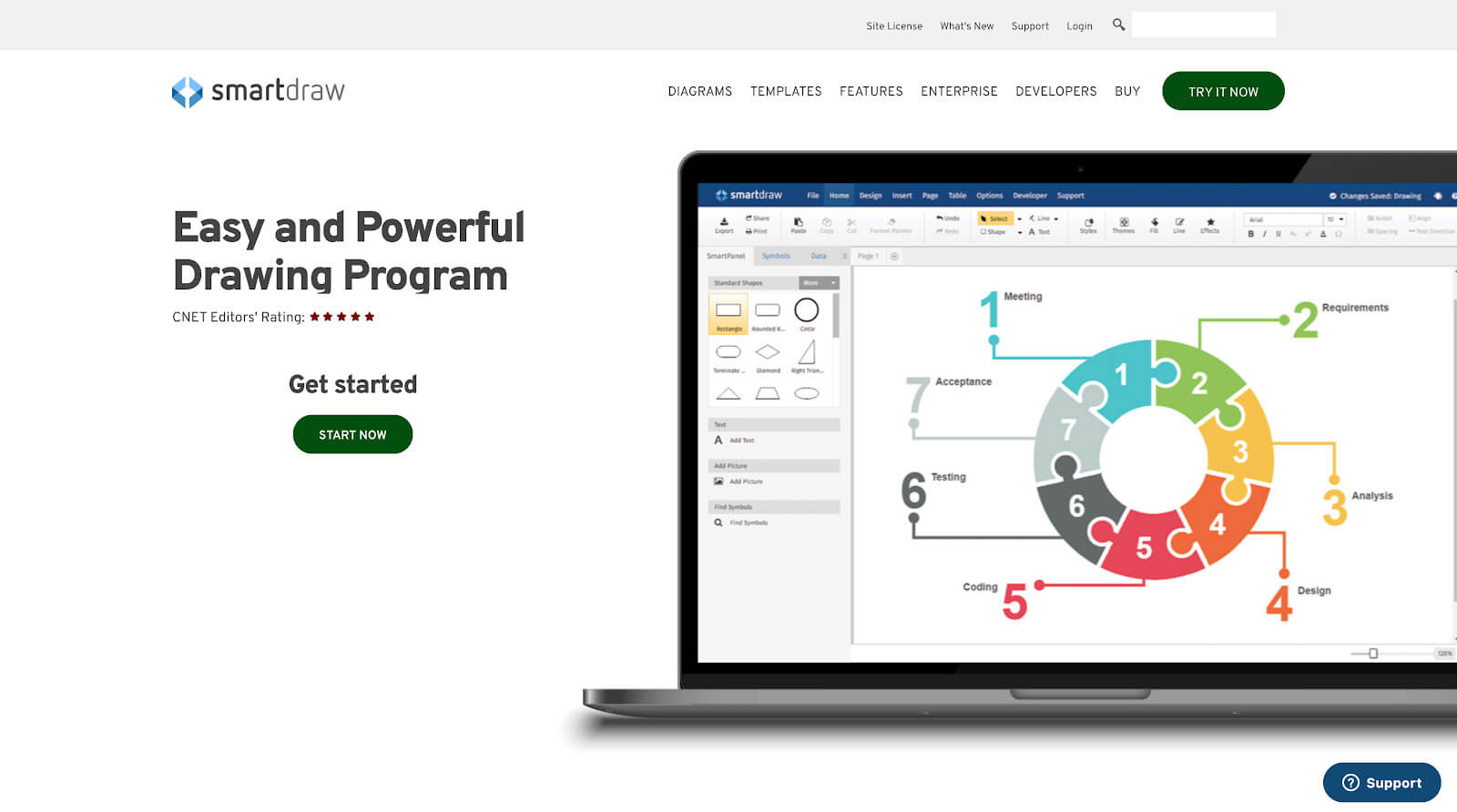 SmartDraw is a nice choice if you only need to create basic 2D floor plans. It's a drawing app with a variety of tools for creating graphs, charts, diagrams and floor plans.

So if all you're looking for is a simple drawing tool to take the place of pen and paper when creating floor plans, SmartDraw could work.
Key Features:
Add HVAC, electrical and plumbing symbols to your floor plans
Mobile apps
Integrates with popular cloud storage options
Download and print plans to scale
Pricing
7-day Free Trial
Individual – $9.95/ month
Team – 5.95/user/month (5 user minimum)
Enterprise – $2,995/year
Foyr

Foyr is an easy-to-use interior design software. Its smart tools work with you to quickly draw floor plans and drag and drop decorations. However, its tools are limited to the interior. So if you do a variety of interior and exterior remodels, Foyr won't work for you.
Key Features:
Cloud-based software
Extensive design library
Smart tools make it easy to accurately place furniture and decorations
Pricing
Basic – $59/month
Standard – $89/month
Premium – $159/month
Chief Architect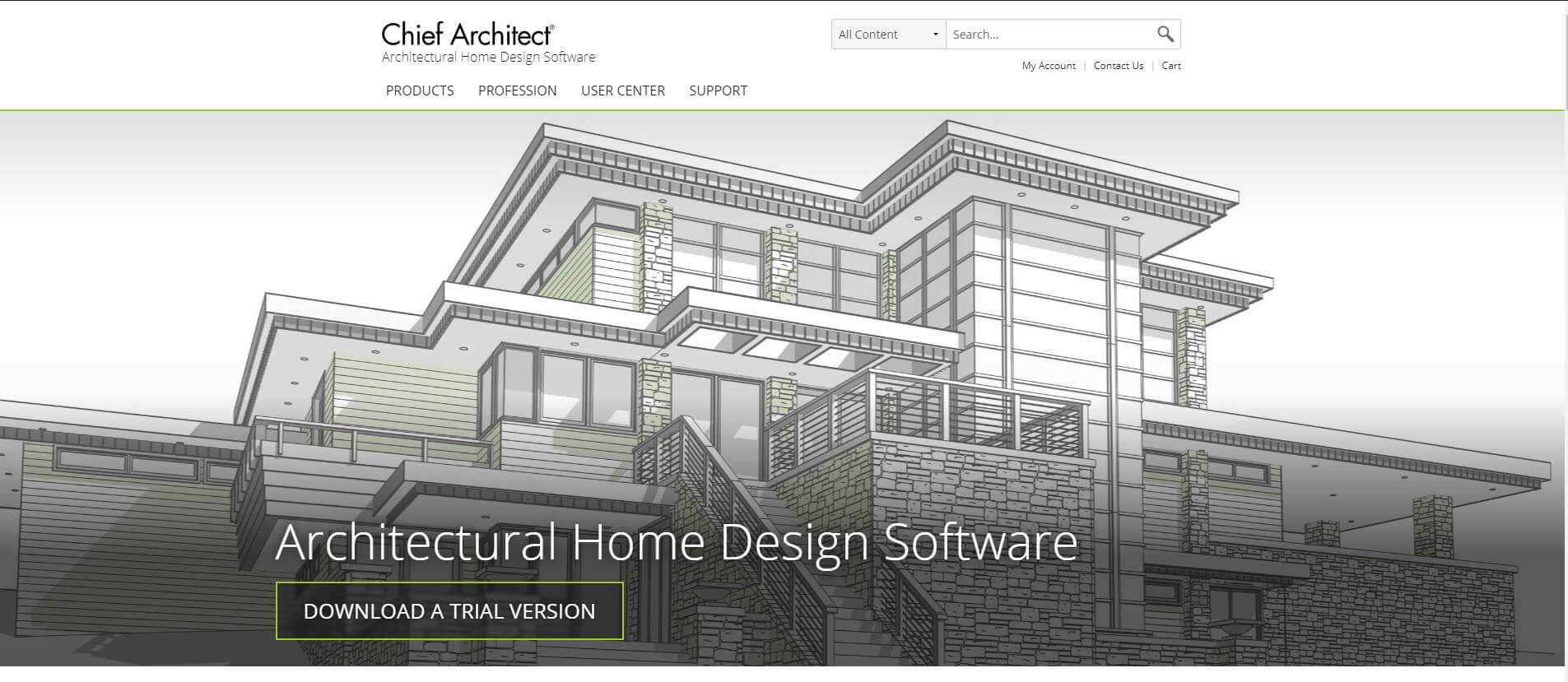 Chief Architect is a large professional program for residential and light commercial designs. As you draw, the program creates a 3D model and material lists. Plus, you can create professional exterior elevations and framing plans. Chief Architect is definitely a powerful program, but it may be too much for most home remodelers.
Key Features:
Choose from a variety of 3D rendering styles like watercolor and line drawing
CAD-like software tools for drawing lines, polylines, arcs, etc.
Create mechanical drawings for HVAC, electrical and plumbing
Pricing
$199/month or Purchase for $3,295
Conclusion
So which is the best home renovation software platform for your business?

Join thousands of other builders, remodelers and interior designers who've already chosen Cedreo.

No other home design software lets you do so much, so fast!
Create a full set of renovation plans in as little as 2 hours
World-class customer service to help you succeed
An intuitive toolset that anyone can learn – no design experience necessary
3D renderings that WOW your clients