SketchUp's 3D modeling platform is designed for a wide range of 2D and 3D projects spanning architecture, design, landscaping, video game design, and more.

It's also something of a blank canvas.

One of SketchUp's core selling points is its compatibility with some of the most powerful tools in the 3D rendering and home design software industry.

The idea is, users can build on the platform's core features and design something that fits their unique needs.

While SketchUp offers plenty of out-of-the-box functionality, users looking for a 3D rendering solution will need to purchase plugins to create renders from their designs.

In this article, we'll take a look at the 12 best Sketchup rendering plugins for home design professionals.
Cedreo's 3D home design software allows professional designers, builders, and contractors to produce photorealistic designs without the need to purchase any extra plug-ins or add-ons.

Learn more about Cedreo's built-in 3D rendering features here.


"We were building 3D models in SketchUp and then putting materials in photoshop after rendering it out. We had done 3 or 4 houses using the SketchUp method and determined that it wasn't for us. We knew we had to find a better alternative. It was taking us 6 to 7 hours to build one property and that just isn't cost effective. And then we found Cedreo."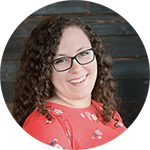 Maria Taylor, Marketing developer at Danberry, real estate broker.

12 Best Sketchup Rendering Plugins
If you're still looking to purchase a rendering plugin for SketchUp, we have listed some of the top options below.
1. V-Ray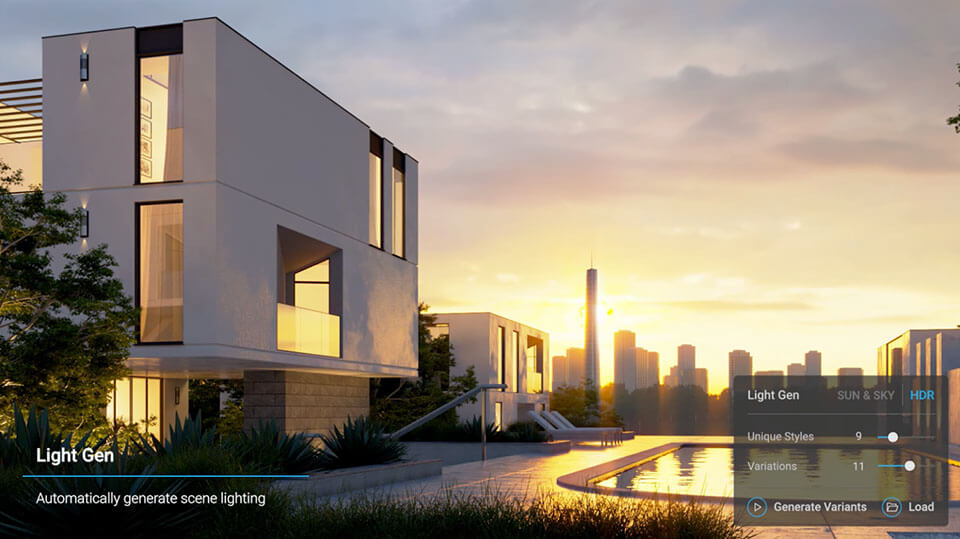 Overview: V-Ray brings real-time, photorealistic rendering and a suite of sophisticated design tools into SketchUp and promises to take your 3D models to the next level.

Inside, you'll find several lighting tools,including global illumination, light mixing, and adaptive lights. There's light gen, a tool that generates thumbnails of SketchUp scenes,each with different lighting.

Real-world cameras allow you to control white balance, exposure, and depth of field. Atmospheric and volumetric effects bring depth to your renderings with realistic light scattering, haze, and 3D fog. Then there's shading, materials, rendering elements, and (a lot) more.

At the same time, V-Ray isn't for everyone. It comes with a high learning curve and might be expensive for some users, especially given the fact they'll be paying for SketchUp, too.

Features:
Real-time rendering
CPU, GPU, and Hybrid rendering
Smart 3D assets
Real-world cameras
VR presentations
Light gen, light mixing, adaptive lights, sun and sky
Lighting analysis
Materials library
Texture map
Aerial perspective, environment fog, volumetric materials
Pricing: V-Ray for SketchUp is $350 per year. You can also purchase the V-Ray Collection-which includes 15 products-for $699 per year.
2. Brighter 3D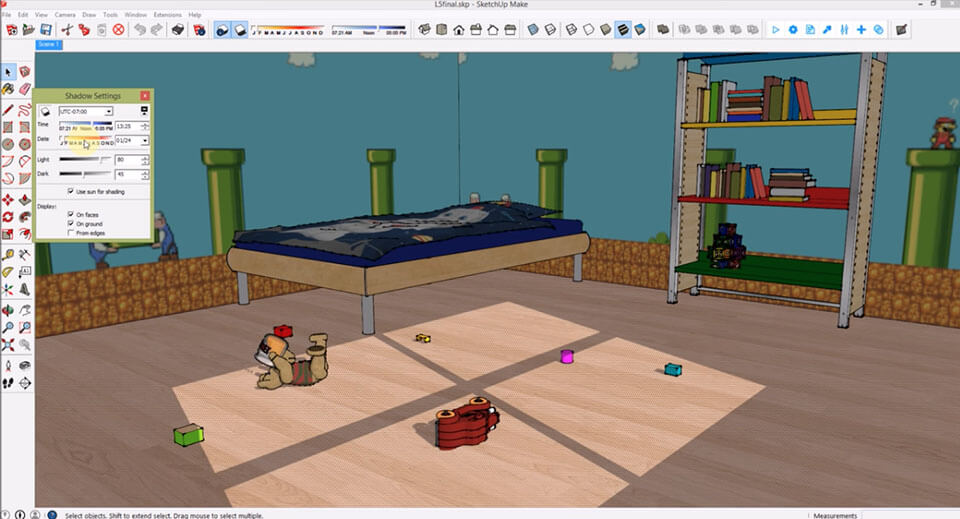 Overview: Brighter 3D is a rendering plugin for SketchUp with noiseless rendering technology and an easy-to-use interface that allows users to generate renderings from a SketchUp model, fast.

Brighter 3D offers support for a number of lighting features-including daylight, artificial, and HDRI lighting. There's a depth of field feature that allows you to focus on specific points within a scene. PBR textures allow you to create realistic-looking materials, and fly-by animations that allow you to turn your SketchUp designs into interactive tours.

You'll also find an Ambient Occlusion mode that allows you to quickly generate images without setting up the lighting first.

Features:
Artificial lighting
Daylight
Ambient occlusion
Depth of field
360-degree cameras
Animation
Customizable materials library
GPU-based tone mapper
Pricing: $149 for a single computer license, with free lifetime product upgrades. 7-day free trial available.
3. Thea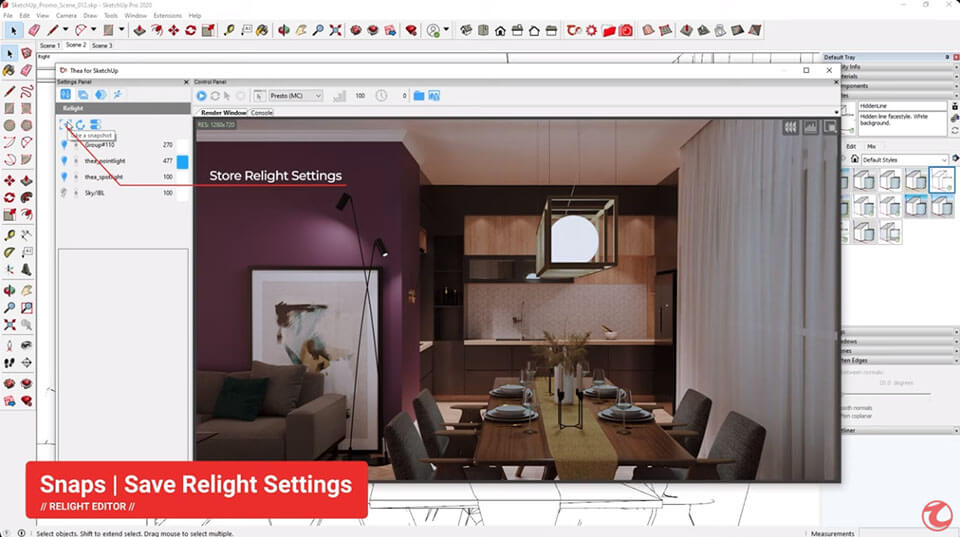 Overview: Thea Render is a 3D rendering engine that integrates with SketchUp to enrich your models. Inside, you'll find features like interactive rendering, fog and cloud presets, proxy creation, and an online repository that provides users with access to materials submitted by Thea community members.

Thea's Relight Editor allows you to generate unlimited images from a single rendering. From there, you can modify every light source in the image and save different light setups for future use. There's also Adaptive Tracing, a tool designed to solve difficult lighting situations and an AI denoiser that creates high-quality noise-free images.

Features:
Interactive rendering
Advanced material editor
Light editing tool
Section cuts
Adaptive tracing
Relight Editor
Pricing: $280 for an annual license, $675 for a 3-year license.
4. LightUp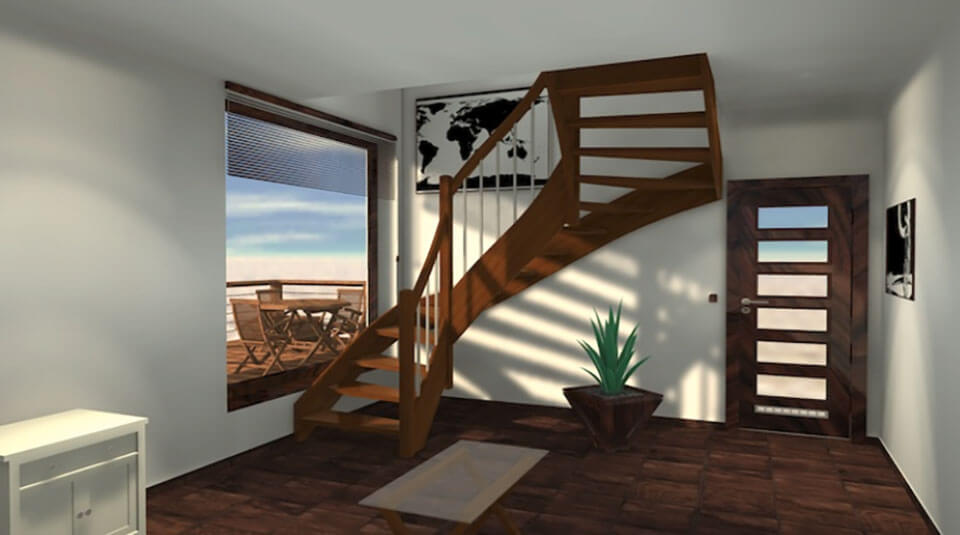 Overview: LightUp markets itself as the fastest, simplest SketchUp rendering tool around. Compared to tools like V-Ray, Brighter 3D, and Thea Render, LightUp feels a bit clunky and outdated. Still, it includes some useful tools that you won't find inside SketchUp.

For example, the Lux analysis tool reveals the distribution of direct light in your model and allows you to take spot measurements. LightUp also allows you to quickly add light sources to any SketchUp component by simply placing it in the right position.

Features:
Real-time walkthroughs
Light sources
Lux and Insolation analysis
Hi-res renderings, stills, AVI, panoramas
Pricing: $189 for an annual license, $349 for a perpetual license. 30-day free trial available.
5. Enscape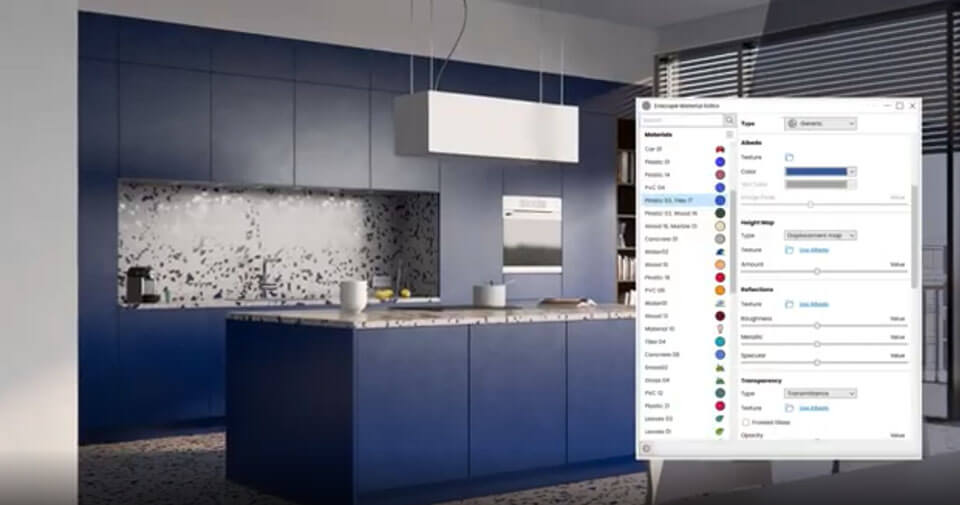 Overview: One of the best rendering plugins for SketchUp, Enscape strikes the perfect balance between ease-of-use and a seriously impressive feature set.

The Enscape for SketchUp plugin gives users the ability to create photorealistic renderings, animations, walk-throughs, fly-bys, and VR presentations. Atmospheric settings like clouds, time of day, white mode, and depth of field help users create emotionally compelling scenes.

The platform also makes it easy to collaborate with clients and stakeholders. Share videos, stills, and 360-degree panoramas via batch exports or one-by-one. Collaborative annotation allows users to pinpoint problem areas, communicate with their team, and make changes or requests directly in the design file.

Features:
Real-time walk-through tours
Virtual reality presentations
Asset library
Collaboration tools
Export functions
Pricing: $67.90 per month for a full version license that users can share across multiple machines. It's $39.90 for a fixed-seat license tied to a single machine. There is also a 14-day free trial available.
6. SU Podium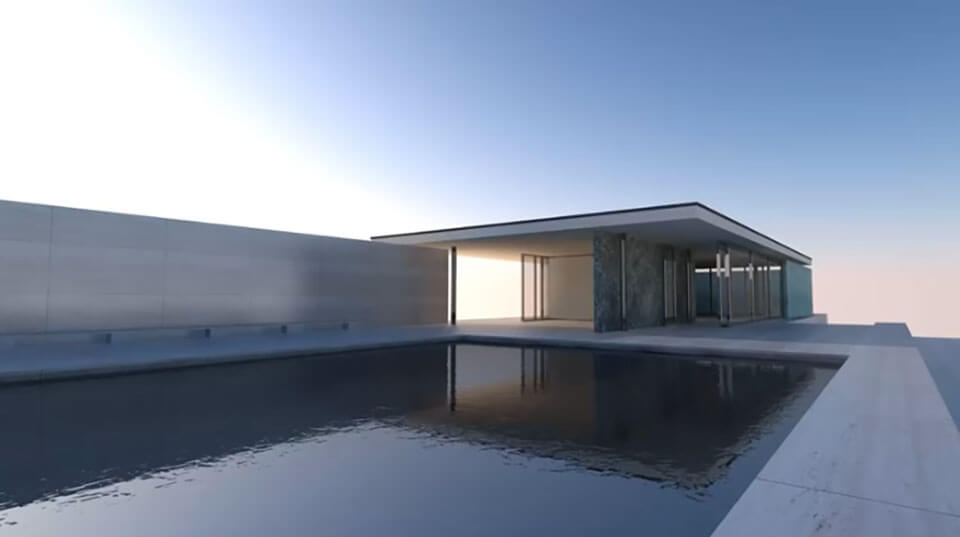 Overview: SU Podium is a rendering plugin that runs entirely inside SketchUp and is designed to extend the value of the platform's built-in features. Its primary purpose is turning SketchUp models into photorealistic images with realistic lighting, materials, and reflections.

SU Podium is a good option for users looking for something that covers both indoor and outdoor renderings with impressive lighting effects, whether natural or artificial.

The platform uses a photon-mapping algorithm to generate photorealistic images and uses multithreading to take advantage of your CPU. Note that it doesn't offer GPU or Hybrid rendering like some of the other options on this list.

Features:
Raytracing
Global illumination
Realistic materials
Sun and sky, artificial lighting
Panoramic rendering
HDR image-based rendering
Pricing: $259 for a permanent license. Upgrades range from $19 to $59.
7. Keyshot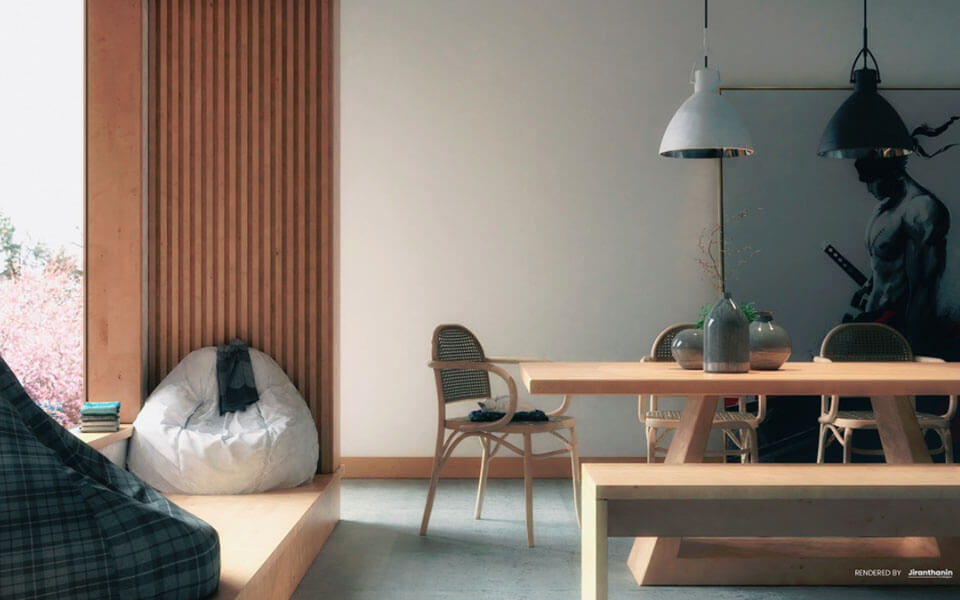 Overview: KeyShot is a real-time 3D rendering program that syncs with SketchUp and aims to help users reduce the time it takes to create high-quality renderings and animations.

The software promises fast render speeds and a clean, intuitive interface

Users gain access to more than 750 preset materials and have the option to create their own using the platform's lighting, image, and studio tools.

In addition to the rendering features, KeyShot also includes manufacturing and documentation tools that help you create technical specs for your design. It also includes marketing and sales tools that allow you to create visuals to attract more customers and win more proposals.

KeyShot is a good choice for users looking for something that supports the entire development cycle – from the earliest stages of design to presenting to clients and promoting their work.

Features:
CPU and GPU rendering
Global illumination
HDRI and physical lighting
Scientifically accurate materials
Denoise
Material, texture, environment, color, and 3D model libraries
Material templates
Camera control
Walkthrough mode
Pricing: Licenses start at $995, with the option to purchase add-ons and bundles.
8. IRender nXt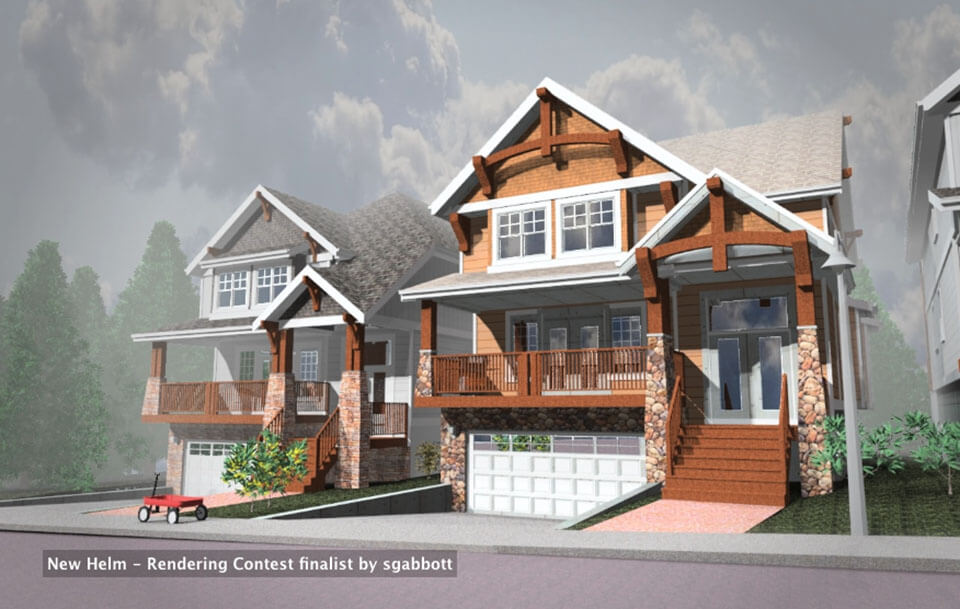 Overview: IRender nXt is a SketchUp rendering plugin that allows users to create photorealistic renderings directly from SketchUp and AutoCAD. The software is designed for a variety of use cases including architecture, landscape design, interior design, real estate, and contracting.

IRender nXt is ideal for rendering SketchUp files and offers a variety of tools that help design pros generate quality images that help them book more work and collaborate with clients.

Compared to some of the other SketchUp rendering software on this list, IRender nXt has a clunky, outdated interface, not unlike Windows 95. This might not be a big issue if you're working inside SketchUp, but it's worth pointing out that the platform isn't on the same level as say, V-Ray, Maxwell, or Brighter 3D.

Features:
Realistic IES lights
Material styles
Automatic reflections
Ability to render plants as 2D images
Lighting channels
Pricing: Subscriptions start at $44 per user, per month. Permanent licenses start at $499. Free trial available.
9. Maxwell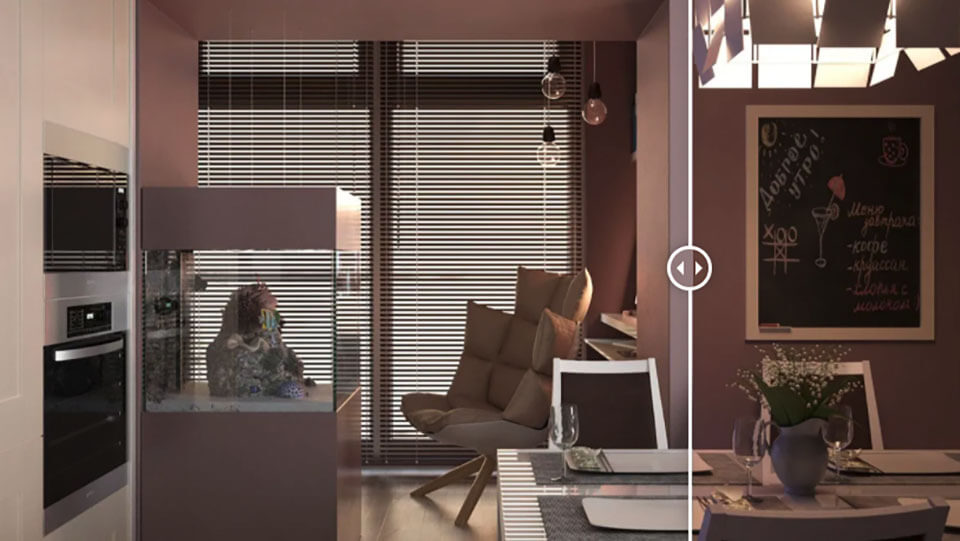 Overview: Maxwell is a powerful rendering tool that integrates with SketchUp and PhotoShop, Autodesk, and other CAD applications. Built for architects, designers, and artists, Maxwell allows users to create highly realistic renders with tools like real-world cameras, environmental lighting, and a variety of lens effects.

You can even set parameters for how much water is in your rendering atmosphere to get the desired effect. There are also features that allow you to create realistic ocean surfaces, grass, fur, and hair.

Users can set a specific time for each render. The idea is, the longer you let the rendering engine work its magic, the better the quality of the rendering. But, you'll also have the option to quickly generate designs if you're meeting with a client or testing out ideas.

Additionally, Maxwell's interactive engine gives you immediate feedback when you make changes to lighting, camera settings, or materials.

Features:
Realistic camera model
Volumetrics
Community-based library with thousands of materials
Physical sky and sea
Multilight
Random UVs
Support for 4k
Pricing: $595. Free trial available.
10. Render[in]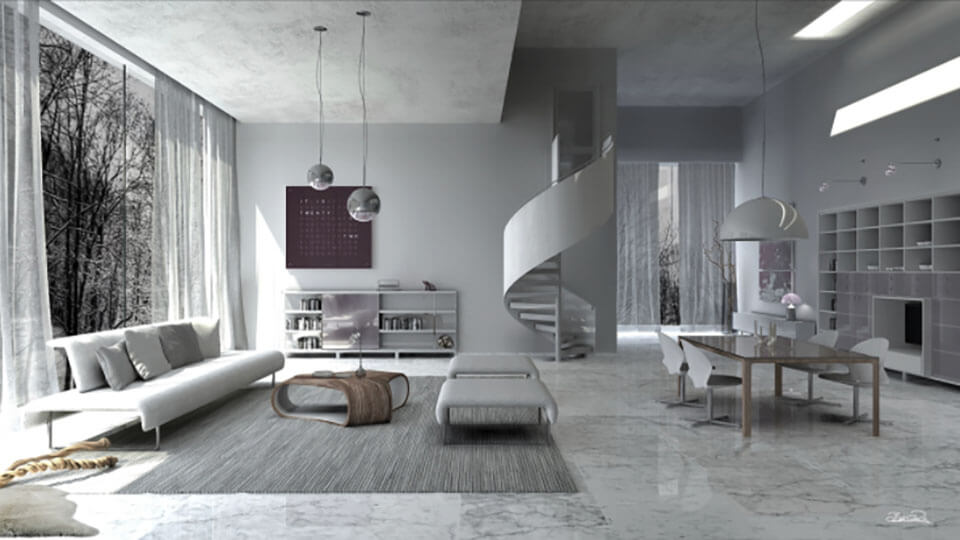 Overview: Render[in] is a fully integrated rendering engine designed for SketchUp users. It uses the same settings as SketchUp, making it easy for users to create high-definition renderings, customize designs with textures, materials, and camera effects, then preview results in real-time.

Render[in] also includes additional environment settings like realistic skies and ground textures like grass, water, and sand. You can also create interactive virtual tours with the platform's 360-degree panoramas and present them to clients on any device.

Features:
3D environment
Real-time preview
Artificial lighting
360-degree panoramas
Pricing: $225 for full version. $112 for upgrades.
11. Twilight Render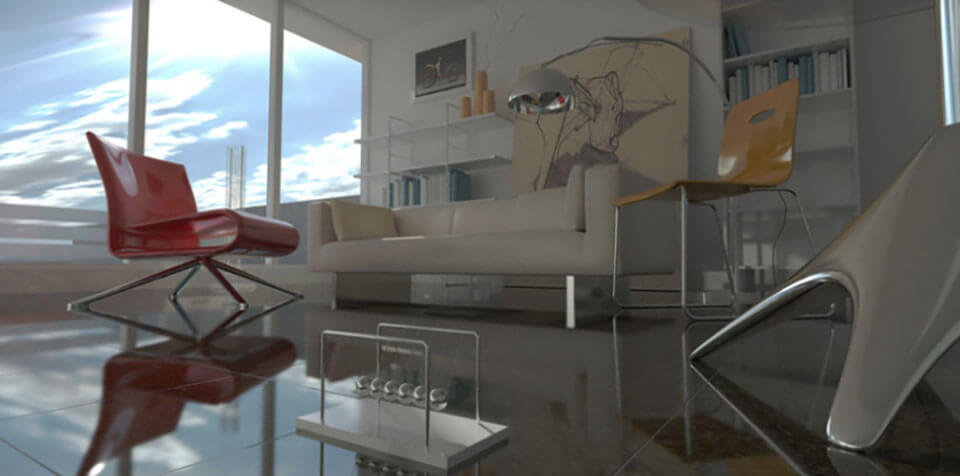 Overview: Twilight Render is an intuitive, easy-to-use SketchUp rendering plugin that caters to hobbyists and professionals alike, though it's worth noting, the platform is one of the most beginner-friendly picks on this list.

The plugin handles the entire process of rendering, from lighting and environmental effects to materials. You'll also find several features that will enhance your designs, like photon mapping and ray tracing. And, you can save your work as templates for future use.

Keep in mind, Twilight Render is an affordable, entry-level solution, so you won't get the same quality results as some of the more robust options on this list.

​​Features:
Materials
Lighting
Rendering
Terrain tools
Render-to-texture
Denoising
Pricing: $99 for Twilight Render Pro License. $39 for Texture and Terrain add-ons. The Hobby plan is free, with limited features.
12. Indigo Renderer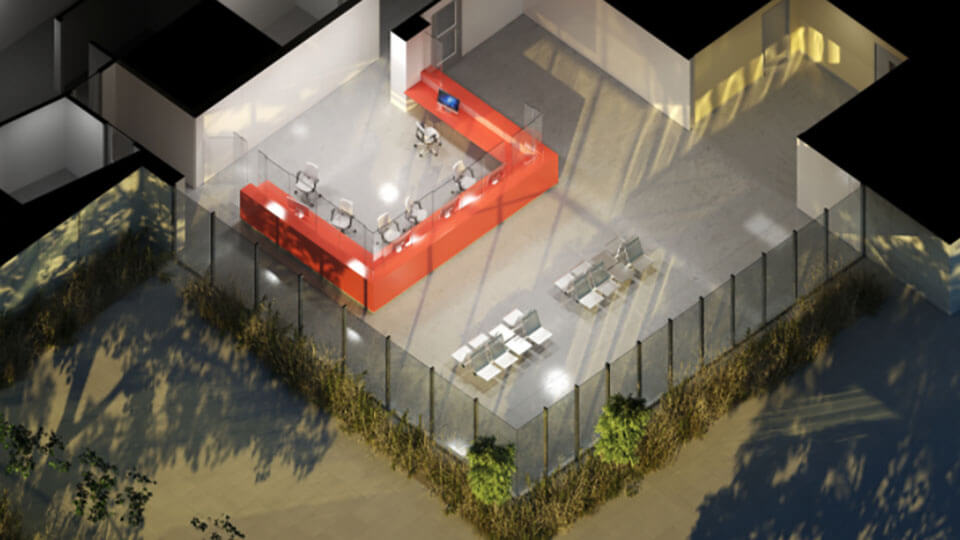 Overview: Indigo Renderer is a SketchUp rendering plugin that will transform basic 3D models into impressive works of art.

It's an unbiased GPU and CPU renderer designed to create high-quality photorealistic images you can customize with realistic vegetation, lighting techniques, and camera settings. You can edit your lighting by adjusting temperature, brightness, etc. without re-rendering designs. Add realistic, physically-based materials to renderings and apply effects like aperture diffraction and sun and sky system, and use the built-in orthographic camera to assess proportions.

Indigo Renderer also includes workflow enhancements like interactive material previews, RBG color curves, and

Features:
Accurate light simulation
Physically-accurate camera
Light layers
Multi-GPU rendering
Realistic materials
Sun and sky lighting system
Seamless network rendering
Subdivision and displacement
Section planes
Orthographic camera
Pricing: $835 for a one PC license with unlimited cores/CPUs.
Which Rendering Software or Plugin Do You Need?
SketchUp is a solid design platform, compatible with a variety of rendering plug-ins and applications that can help you make it your own. You can also use photoshop sketch action for more simple designs.

That said, Cedreo's 3D home design software enables professional home builders and designers to produce photorealistic designs without needing to purchase any plugins or add-ons.

Instead, Cedreo provides a full suite of tools that allow users to generate designs in a matter of clicks and present them to clients from inside the app.

Sign up for a free account to get started.