While both Space Designer 3D and Smartdraw seem to accomplish similar tasks, these platforms offer different features and benefits. Understanding which one is right for you is the first step in starting the planning and design process with digital tools.
Some platforms are better for experienced designers and professional contractors looking for advanced tooling, while others offer simple and intuitive design functions that virtually anyone can use. That's exactly why you need to first understand your own skill level and needs before you start exploring software options.
To help you make the best buying decisions, let's explore Space Designer 3D vs Smartdraw vs Cedreo. We'll walk you through everything you need to know to find the right software option for your next project.
Space Designer 3D, Smartdraw and Cedreo: Overview and Use Cases
With so many software options on the market for architectural design, floor planning, 3D modeling and interior design
It can be its own struggle to find the right options for your business. Whether you're interested in designing a few rooms in your house or need to tackle a full renovation, the right platform can help you save time and money.
Let's explore some of the most popular options available today.
1. Space Designer 3D
Space Designer 3D is an online floor planning software option that helps users create 3D homes and interior design projects. Some key features include photorealistic rendering, customizable libraries of 3D models and tools for designing interiors. It can be used by architects, contractors, interior designers and homeowners planning construction or renovation projects.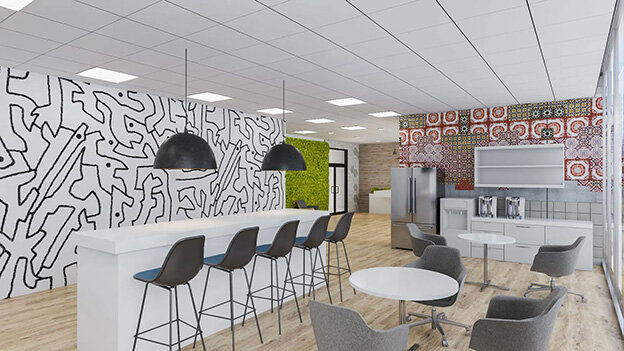 2. Smartdraw
While not a specific interior design or architectural software option, Smartdraw offers quick and easy tools to draw floor plans. The platform is built for everyone, including both professionals and DIYers. The program offers a wide range of features, including 2D floor planning, interior design and diagramming tools. It simplifies floor planning with pre-made templates and drag-and-drop functionality. Smartdraw generates professional-quality plans with precise dimensions that can be exported and shared. It's a user-friendly option best for small renovations or room layouts.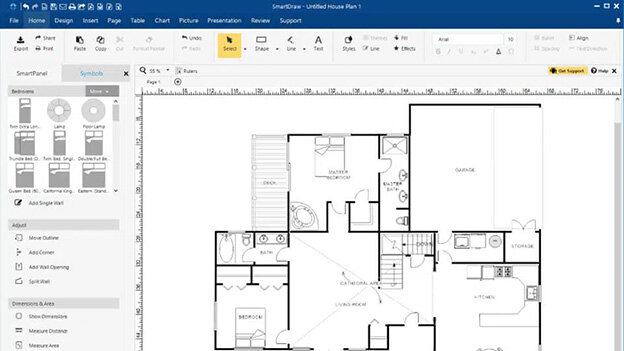 3. Cedreo
Cedreo is an online platform that enables users to create 2D, 3D and photorealistic plans in minutes. Key features include a catalog of interior design items, drag-and-drop tools and access to a huge 3D object library to make designs come to life. Even with all these features, the program is easy to use and has a user-friendly interface. The software option is a good choice for homeowners who want to create their own floor plans or for interior designers who need a powerful tool to create detailed designs.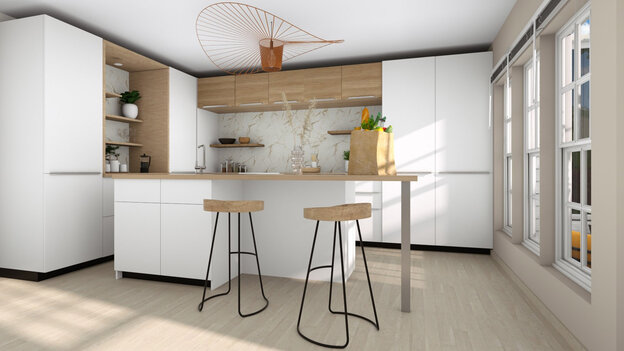 Space Designer 3D vs Smartdraw vs Cedreo: Pricing Comparison
These platforms offer different tools and functionality but also differ in their pricing models. While price shouldn't be the only deciding factor, it will play an essential role in your budget. Even so, it's worth thinking about this choice as an investment as the right tools can save you time and money.
Let's explore the different pricing models of Space Designer 3D, Cedreo and Smartdraw.
1. Space Designer 3D
Free Plan: Yes
Pricing Model: Per project or per month
Paid Plans: Casual users can use Smartdraw on a per project basis at $9.99 per project, per month. Regular users can have unlimited access for $59.99 per month. Business accounts should contact the Space Designer team for more information.
2. Smartdraw
Free Plan: Yes
Pricing Model: Monthly, billed annually
Paid Plans: Single-User Plan: $9.95, Multiple User Plan starts at $8.25 per user.
3. Cedreo
Free Plan: There is a free trial available
Pricing Model: Per project or monthly, billed annually for a discount
Paid Plans: For Personal projects, Cedreo costs $119 per project. For the Pro Plan, it's $99.17 per month with the Enterprise plan, it's $125.17 per month.
Space Designer 3D vs Smartdraw vs Cedreo: Feature Comparison
While all of these software options come packed with features, not all platforms offer the same tools. Below you'll find a chart that will help you gain a clearer picture of what each software option offers.
| Features | Space Designer 3D | Smartdraw | Cedreo |
| --- | --- | --- | --- |
| 2D Floor Plans | Yes | Yes | Yes |
| 3D Floor Plans | Yes | No | Yes |
| 3D Rendering | Yes | No | Yes |
| 3D Printing | Yes | No | No |
| 3D Sculpting | Yes | No | No |
| Import Blueprints | Yes | Yes | Yes |
| Surface Area Calculations | Yes | Yes | Yes |
| 3D Library | Yes | No | Yes |
| Interior Design | Yes | Basic | Yes |
| Lighting & Sun Orientation | Yes | No | Yes |
| Share Designs | Yes | Yes | Yes |
| Draw to Scale | Yes | Yes | Yes |
| Custom camera viewpoints | Yes | No | Yes |
| Reusable project templates | Yes | Yes | Yes |
| Cloud storage | Yes | No | Yes |
| Augmented reality | No | No | No |
| AutoCAD tools | Yes | No | No |
| Continuous drawing mode | Yes | No | Yes |
Space Designer 3D vs Smartdraw vs Cedreo: Customer Support Comparison
The quality of customer support can be a key differentiator when evaluating which of these platforms is right for you or your business. Here is a quick overview of each platform's customer support offerings.
1. Space Designer 3D
Space Designer 3D provides both email and in-app support for customers. Phone support is offered with specific levels of subscription plans. There are extensive self-help resources including manuals, FAQs, training videos and community forums. Overall the support options are decent but limited for free users. When it comes to online training, it's available as an addon for the lower tiered packages, with six hours of online support included in the Business plan.
2. Smartdraw
Smartdraw offers 24/7 email support and online ticketing for all users. It also provides live phone and chat support but only for paid subscribers. There is a searchable knowledge base with articles, tutorials and how-to content. Support options are relatively robust, including everything from templates and document libraries to video training.
3. Cedreo
Cedreo offers a comprehensive approach to customer support. This includes a massive knowledge base library that helps users answer common questions and gives them access to the resources they need to navigate the platform successfully. Users can access customer support by phone, online chat or email. Moreover, paid subscribers have access to a dedicated Cedreo Success Manager who can help get projects off the ground. 
Space Designer 3D vs Smartdraw vs Cedreo: Home Design Deep Dive
For home design projects, there are key advantages and limitations to evaluate for each platform. Here is an overview of how they compare for specific use cases.
Floor Planning
All three platforms allow floor plan creation with drag-and-drop shapes and precise measurements. Space Designer 3D and Cedreo have more robust tools for customization. Smartdraw simplifies floor plans with templates but has less flexibility. For basic layouts, Smartdraw is a good option, but Space Designer 3D and Cedreo are better for detailed floor plans — with Cedreo offering more design tools over Space Designer 3D.
Site Planning
Cedreo is the best choice for exterior modeling and site planning. It offers landscape design tools lacking in Smartdraw and provides more robust tooling in comparison to Space Designer 3D. Cedreo allows modeling the home exterior, decks, yards and landscaping. Smartdraw focuses more on interior floor plans and Space Designer 3D offers a smaller set of site planning tools relative to Cedreo.
Interior Design
For interior design, Cedreo's expansive 3D object catalog gives it an edge. Space Designer 3D also enables interior design but with smaller libraries. Smartdraw has very basic interior design capabilities, making it not the best tool for interior design projects. For visualizing furnishings and decor, Cedreo is superior, while Space Designer 3D has moderately robust tools.
3D Rendering
Cedreo and Space Designer 3D both enable high-quality 3D rendering with lighting and texture customization. This allows photorealistic visuals ideal for client presentations. Smartdraw does not offer 3D rendering, it's better for 2D floor plan design and other tasks that don't require 3D rendering capabilities. For renderings, Cedreo is our recommended choice, with Space Designer 3D coming in at a close second.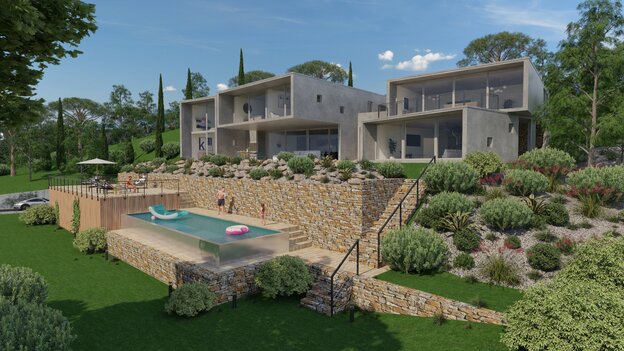 Space Designer 3D vs Smartdraw vs Cedreo: Which Software is Right For Your Business?
Finding the right design software can make or break your next project. But, to find the right one, you'll need to carefully weigh your options and assess your own abilities and needs. When it comes to Space Designer 3D vs Smartdraw vs Cedreo, hopefully you now have all the information you need to make an informed buying decision.
While each software option comes packed with features, by almost every metric, Cedreo comes out on top. The software balances robust tooling with ease-of-use, making the platform the perfect option for contractors and designers of all skill levels.
If you're looking to get started with Cedreo, be sure to connect with the team to learn more about your options.