One of the most essential tools for starting an online interior design business is the right e-design services software. But which one is right for you?
With so many options available, it can be a challenge to find the right platform that matches your design experience level while still keeping your budget in check. Luckily, we're here to help you make the most informed buying decision. From 3D design tools to advanced features like an AI assistant, we'll walk you through all you need to know.
Let's discover some key aspects of starting an e-design business and walk you through your software options. By the end of this article, you should have all the information you need to purchase the right software for your business.
What is E-Design?
E-design takes all the components of a brick-and-mortar design business and puts them all conveniently online. That means designers leverage everything from conferencing tools like Zoom and phone calls to emails and other easily accessible online tools.
The best part? E-designers don't even need to step onto the project site to offer amazing advice and planning strategies to make their clients' design dreams come true. Without the burden of extra travel, the difficulties of managing in-person meetings, procurement, installation and so on, designers can work with clients no matter where they are located.
Here are a few more key reasons why e-design businesses are so popular:
Cost: because services happen online, designers can get started without tons of upfront capital. With a few essential online tools, designers can create stunning plans without breaking the bank.
Business Options: designers can choose from several popular e-design business approaches. This could be room-in-the-box services or full-fledged home planning and interior design services.
Client control: with an e-design business, clients can have a bit more control over the process and the services they require. This makes e-design a great choice for clients on a tight budget or looking for a more hands-on project.
With some interior designers charging up to $500 per hour, giving clients more options as to how they want to approach the design process and what services they really need can help a business stand out. While e-design might not be the perfect option for every homeowner, it offers a much more convenient, and often just as high-quality, approach to interior design that is only becoming more popular.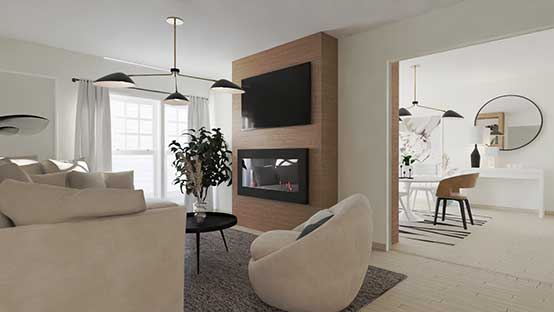 What You Need to Consider When Choosing an E-Design Software
To help e-design businesses thrive, a whole software industry is developing to help them make the most out of their projects and provide clients with superior interior design services. Of course, not every piece of e-design software is the same. These offerings will vary in both features and price.
To help you decide on the best software option for your business, let's explore some key considerations to keep in mind when you're choosing an e-design platform option:
Always keep your budget in mind. Software options will vary in price, and the most expensive option is not always the best. You can do a lot with even the most barebones software choice.
Consider your current business size and potential growth. Some software options come packed with other features that can help you grow your business and do things like manage multiple projects and budgets.
Think about what you need out of your software. The last thing you want to do is pay a premium for features you'll never use or need.
Strategize on the types of projects you'll be working on regularly. If you're interested in full-fledged interior design, you may need software options packed with additional design modules and features.
What's your experience level? Some software is a better fit for professional designers with years of experience, while others focus on easy-to-use tooling built for everyone.
With these considerations in mind, it's time to explore the most widely used e-design software options on the market today.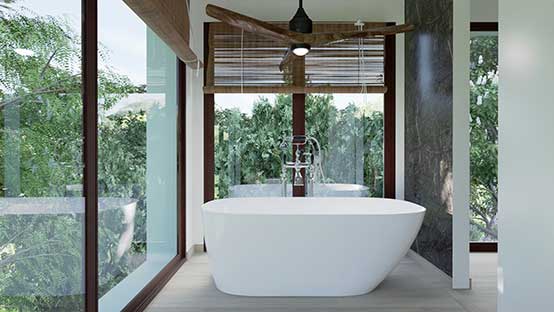 The Best E-Design Software On The Market Today
When it comes to e-design services software options, designers will have quite a few options to choose from — each with their own unique benefits and features. Let's take a look at those now.
1. Cedreo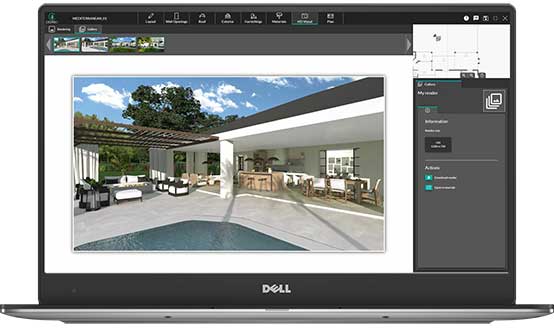 Cedreo is an incredibly dynamic interior design platform that offers users a plethora of amazing features and tools. E-designers can leverage the intuitive software to create 2D floor plans, 3D furnished floor plans, realistic 3D renderings and much more.
The design platform helps speed up the conceptual design phase and can bring visions to life in just a few moments. Cedreo also offers a huge library of 3D objects, including furniture, decor and materials, to make the home customization process seamless and easy. The tool is for everyone from professional designers to up-and-coming e-design business owners.
2. Foyr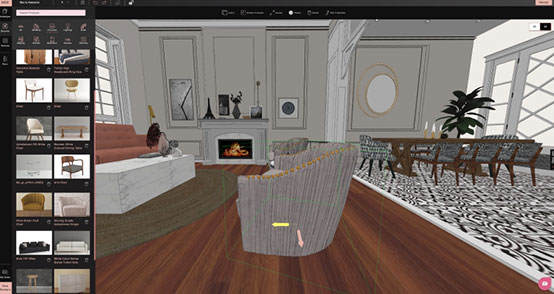 Foyr Neo is another option popular with e-design businesses. This all-in-one design tool is easy to use and can help designers create plans all under one roof. While Foyr offers similar features to platforms like Cedreo, the software lacks impressive access to an expansive object library along with other missing features.
But, Foyr's design lends itself to amateur designers looking for a little extra help with their projects. Foyr Neo also comes in multiple subscription-based price tiers — offering more features as you move up in pricing.
3. Coohom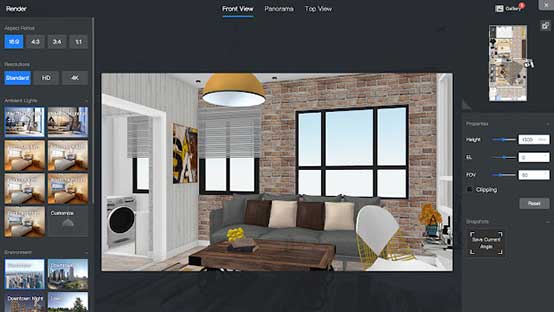 Much like our other options on the list, Cohoom offers design tools for 2D, 3D and photorealistic plans. While the object library included in the platform is not even as expansive as Foyr Neo's, the AI photoshoot and VR feature add a bit of uniqueness to the software offering.
What Coohom lacks is the kind of tools you might expect from a more professional software choice. The platform focuses on providing easy-to-use drag-and-drop tooling that just might not cut it for more experienced designers.
4. SketchUp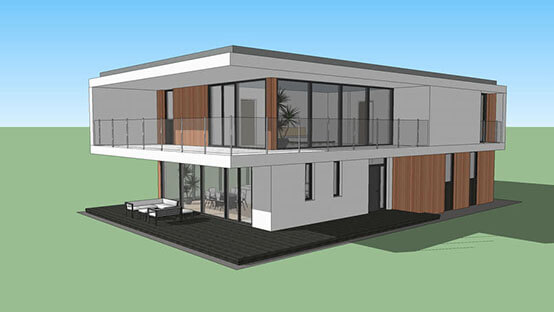 SketchUp is a widely used e-design tool with multiple pricing tiers, including a free tier, that virtually every designer can use to create killer designs. Within the brand itself, you'll find many different product options. This includes SketchUp Pro for more experienced designers to SketchUp Go for collaborative design options.The SketchUp platform is available on the web, a standalone desktop version or on the iPad for mobile designing.
5. Roomeon
Roomeon touts itself as the first easy-to-use design platform. While this might be a draw for some designers, the platform often lacks the tools professional e-design businesses may need to build out comprehensive designs. But, the drag-and-drop intuitive approach to room design is perfect for those not super familiar with these kinds of tools.
The software option also lacks other design feature modules, like 2D floor plan design, and focuses primarily on 3D room design.
6. Floorplanner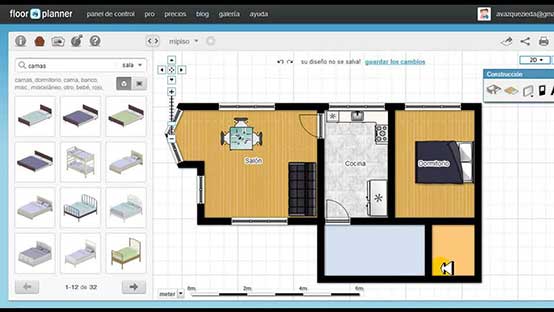 Floor Planner is another e-design tool available online. Designers can create rooms and furnish them with simple tools that aren't too complex to understand. The platform offers a unique pricing platform too. This includes a free version with limited features or a credit-based system for ad-hoc design projects.From 2D imaging to 3D renders, Floor Planner packs in a ton of features and is available both online and through the iOS app — making the software a mobile option as well.
Wrapping Up, Try Cedreo Today!
When it comes to e-design services software, most designers will find an overwhelming amount of options on the market. Each one will offer its own spin on typical tools for 2D and 3D room design alongside unique platform offerings like budget assistance or VR viewing.
For most e-design businesses, Cedreo offers the most expansive set of tools while still being easy to use and scalable. With modules for everything from photorealistic 3D rendering to even project management features like CostCertified for budget management, every designer, from professionals to novices, can learn to love Cedreo's design software.
If you're looking to start growing your business with Cedreo, be sure to connect with the team today.